Autonomous electric shuttles have long been the underdogs of self-driving vehicles, quietly moving people around airports or small towns while autonomous personal vehicles grabbed the headlines.
But as the hype around self-driving cars fades these modest people movers are emerging as the most promising application of robotic transportation in the near future.
And in a surprise twist to the typical disruption narrative, European companies appear to be in the driver's seat. At least for now.
Last month, two US-based autonomous shuttle companies, Local Motors and Optimus Ride, announced they were calling it quits. The two primary remaining US competitors have deep pockets, but lag behind European leaders such as Navya, EasyMile and 2getthere when it comes to deployments and technical advancements.
How European shuttles pulled ahead 
Early on, many European companies identified shuttles as a more practical market than passenger cars and aimed for a more pragmatic Level 4 autonomy (no human is on hand to intervene but the travel routes are still somewhat limited) rather than the more ambitious full Level 5 autonomy, that can operate in any conditions.
These strategies play to other European advantages, such as a more central role for public transportation, more aggressive emissions reduction goals, clearer regulatory roadmaps and in some cases state subsidies.
While autonomous shuttles are still reaching for mass commercialisation, this market may serve as an example of how Europe can leverage its under-appreciated strengths to compete in the mobility revolution.
"No one in Europe ever targeted Level 5 like so many other players in the very beginning," said Olivier Pairot, product and marketing director for EasyMile. "The shuttle players in Europe are more pragmatic and they understand it was important to have a clear business model from the start."
Sifted Newsletters
Sifted Newsletter
3x a week
We tell you what's happening across startup Europe — and why it matters.
Shuttles could make up 40% of the market 
Over the past decade, the hype surrounding autonomous vehicles has ebbed and flowed. The wonder of autonomous passenger vehicles quickly ran into the reality of the slow development of the technology and the lack of a clear market. Long-haul trucking has also drawn big interest from traditional manufacturers and startups alike who believe the technology could address big driver shortages and maintenance costs in an industry that has razor-thin profit margins.
Sitting somewhere in between the two extremes is the humble shuttle.
These utilitarian autonomous vehicles, typically box-shaped and able to carry 12 to 15 people, scream practicality in their design and their functions. They are generally intended to follow fixed routes, and often in non-public spaces like recreation centres, warehouses, airports or small communities. This geofencing reduces variables and obstacles, while still providing a convenient and affordable service.
According to a recent study by the Boston Consulting Group on the future of mobility for big cities, autonomous shuttles could potentially have a bigger impact in terms of improving safety, reducing emissions and congestion, boosting health and lowering costs than other emerging forms of mobility, including micro-modes like scooters up to largest investments in classic public transportation.
BCG projects that by 2035, there will be 10m autonomous vehicles on the road, including up to 4m autonomous shuttles.
"We believe that they fit a wide range of needs between large buses and passenger cars," said Nikolaus Lang, director of BCG's Center for Mobility Innovation. "These robo-shuttles are smaller, and they will have more flexible routing which will allow them to get closer to passengers. They have an economy of scale that allows them to bring more people into other transportation systems."
Lang points to several reasons Europe has taken the lead in the market for these electric vehicles. As more big cities remove cars from their centres, there is a bigger appetite for new forms of clean transportation, particularly forms that connect more residents to existing public transportation. In contrast, US cities are still more spread out and car culture runs deep.
In addition, vehicle makers in the U.S. face a patchwork of regulations across each state. California is the most advanced in terms of regulations for autonomous vehicle testing, but actually deploying them outside of private spaces can still prove tricky.
By contrast, France and Germany have both adopted regulations to allow Level 4 autonomous vehicles to be deployed. While vehicle makers are hoping more EU members will follow suit, and would like to see more uniform EU rules, in general, they see nations such as the UK, Nordics and Estonia as being extremely supportive at the state level.
The US competition 
The roads to shuttle success in Europe and the US have veered in very different directions.
Canadian auto parts giant Magna announced in early January that it had acqui-hired most of the team behind Optimus Ride, a Boston-based autonomous shuttle company that had raised $76m in venture capital. Magna said it would discontinue the shuttle development.
Just a few days later, Local Motors, a Phoenix-based shuttle manufacturer, announced it was shutting down without providing many details, though it did come just a few weeks after one of its shuttles was involved in a minor accident. Local Motors, which raised $15.3m, got tremendous publicity for its self-driving electric shuttle named Olli. In part, the fascination was tied to its manufacturing process that used 3D printing and open-source tools at "microfactories".
That leaves a handful of companies in the US that are developing "robo-taxi" services — autonomous passenger cars that can be hailed through an app. It's a concept that reflects that cultural focus on cars over public transportation. That includes Motional, a joint venture between Aptiv and Hyundai, which is testing its robo-taxis in Las Vegas.
In terms of technology development and deployment, Michigan-based May Mobility may be the closest to its European counterparts. The company is developing a shuttle service in partnership with Toyota, using the company's eight-seater minivan which runs along a fixed route. The company has 25 shuttles deployed in five US cities, handling tasks like ferrying passengers to tourist destinations, around college campuses or planned communities. May just raised an $83m round bringing its total funding to $166 million.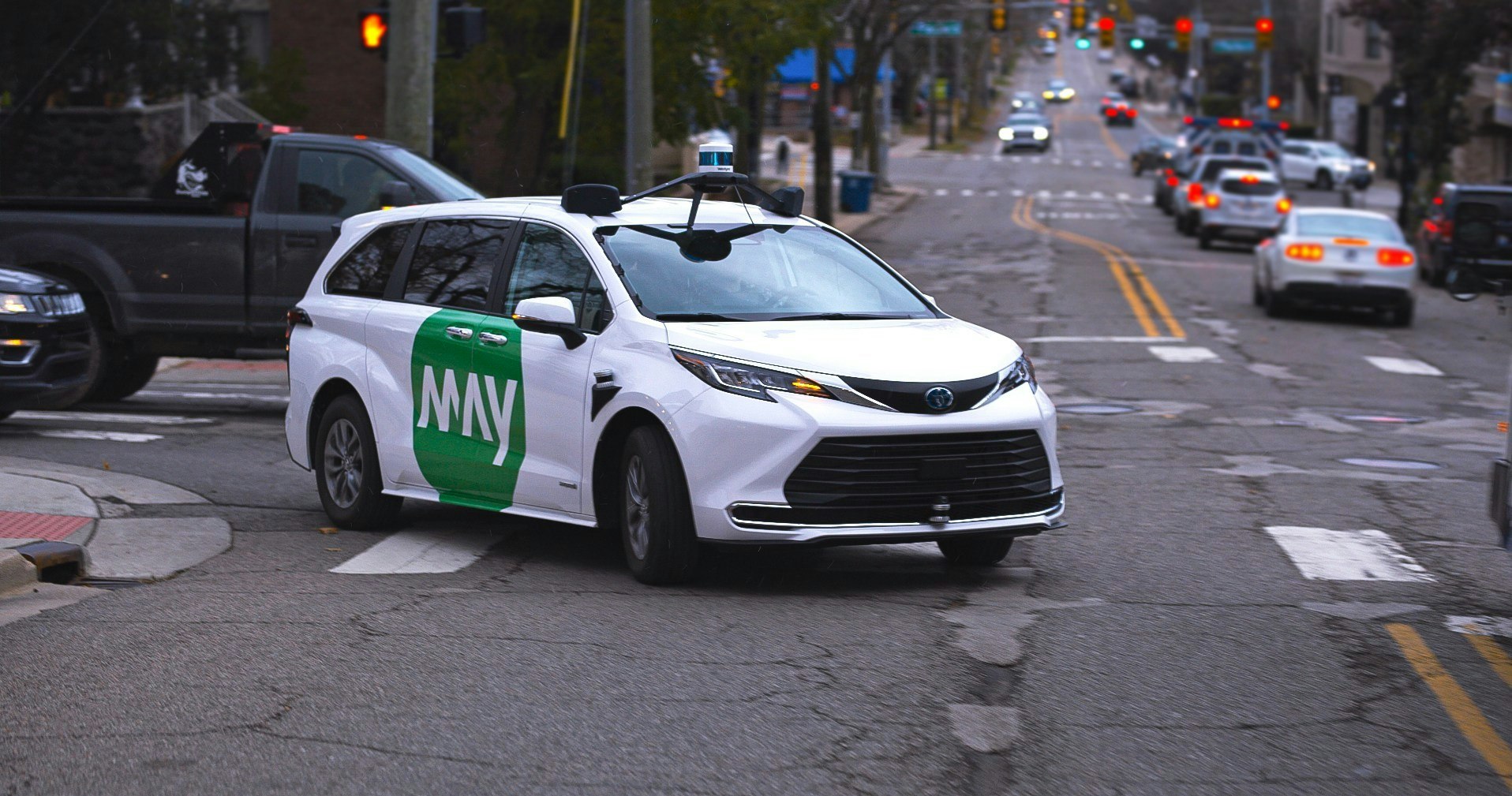 But perhaps the most formidable long-term American shuttle competitor is San-Francisco-based Cruise, which has raised $13bn (yes, billion with a 'b') in financing.
The company is majority-owned by American automotive giant General Motors, which has extended a $5bn line of credit. The company has also raised $2.25bn from SoftBank Vision Fund, $750m from Walmart, and $2.75bn from Honda.
Until recently, Cruise was focused on robo-taxis. Earlier this month, the company announced the public launch of its robo-taxi service in San Francisco, a service pushed back by more than two years due to regulatory delays.
Meanwhile, in 2020, Cruise unveiled the Origin, a vehicle built from the ground up to be an autonomous shuttle, though one that only carries four to five passengers. That $5bn credit from GM came last summer to boost "pre-production" of the Origin, with the goal of actual production starting sometime in 2022.
The company has not provided any details as for its overall target market or use cases. However, in April 2021, the company signed a deal with Saudi Arabia to deploy the first Origin shuttles there in 2023, with a long-term goal of 4,000 by 2030.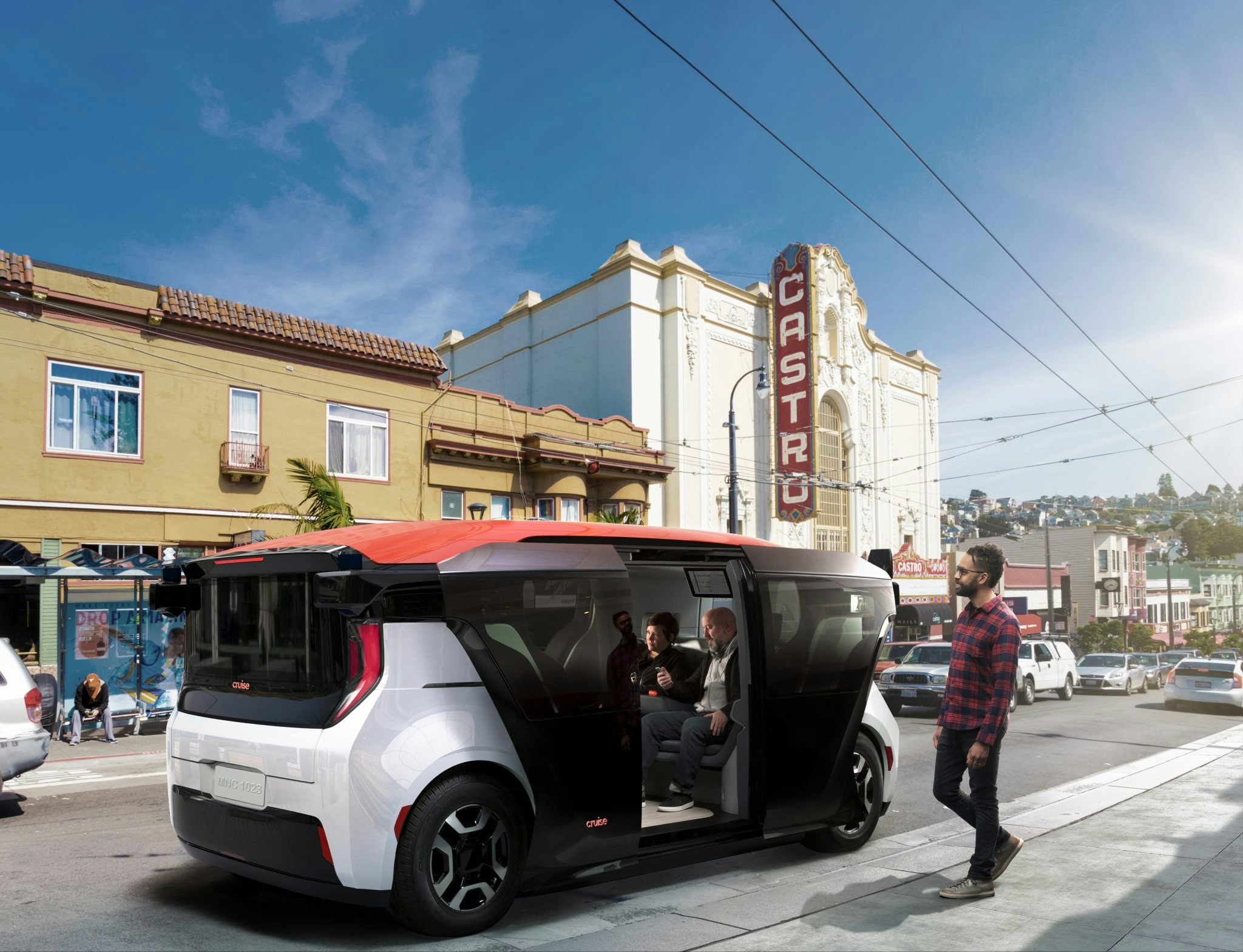 The real battle is in Europe — mainly France
While US companies may have promising technologies and some big bank accounts, the real battle for autonomous shuttle supremacy at the moment is between two French companies: Navya and EasyMile.
Both companies were founded in 2014 and both can make credible claims to being the leader in the market. In their own way, both companies also reveal the immense challenge still faced by this market.
For instance, Navya has sold more than 200 units of its Autonom Shuttle in 23 countries through the end of 2021. That includes 24 in the US where it also has a testing and manufacturing centre near Detroit. The company is gearing up for a big marketing push for its Level 4 shuttles.
But Navya, which is publicly traded on the Paris Stock Exchange, has also seen its share of struggles.
The company just named its third CEO in five years last month, auto industry veteran Sophie Desormière who previously worked for Valeo, an automotive component supplier and one of Navya's largest shareholders. This month the company reported annual revenues of €10.2m, down slightly from €10.6m in 2020 as the number of new shuttles sold fell to 19 from 23.
Still, Desormière says she is bullish about the market for autonomous shuttles, in part because she sees public transportation agencies and European governments being strong proponents. The French government gave Navya €7.5m in grants to boost the development of its Level 4 shuttles. And the company has negotiated a €29m line of credit.
"We've remained true to market demand, which is transportation in smart cities," she says. "In Europe, it's really about having seamless mobility in town that is safe and reliable."
The case for EasyMile revolves around its EZ10 passenger shuttle. When the company raised €55m last April, it also disclosed that it had 180 shuttles either deployed in live operations or pilot projects. From the start, the company has focused on Level 4 autonomy.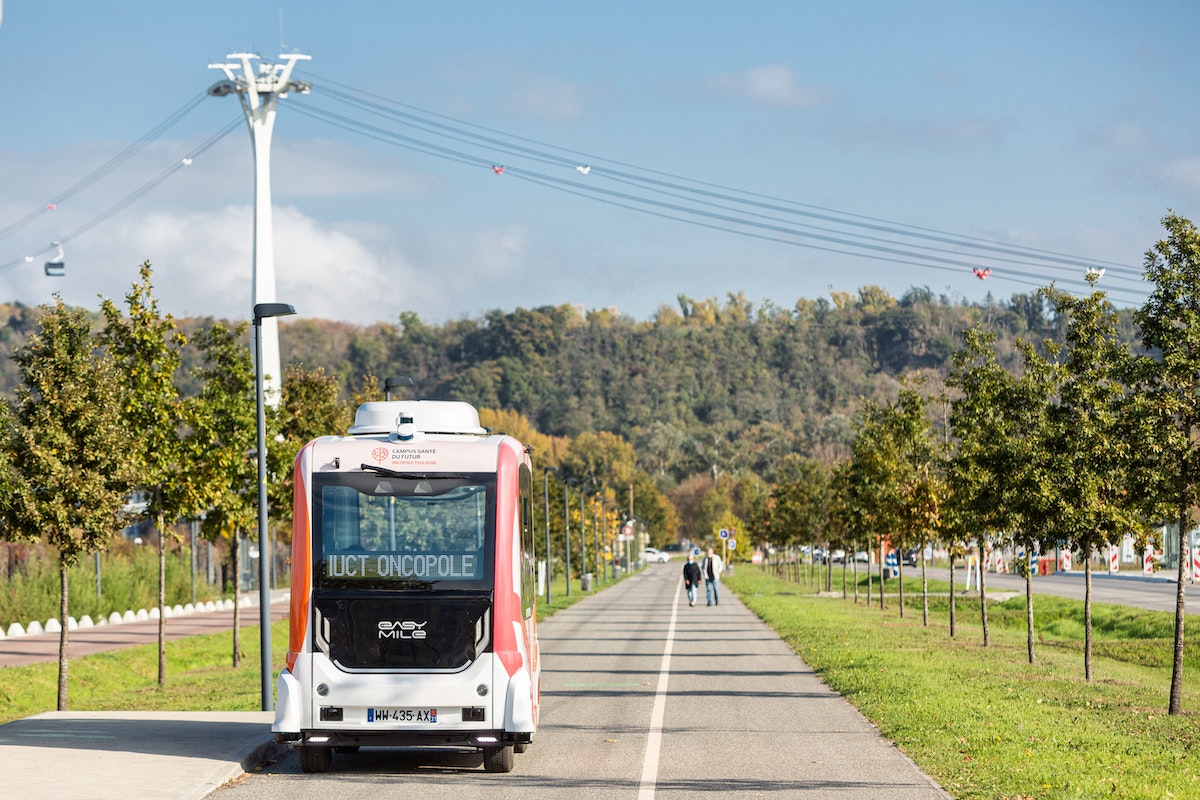 The company hit a major milestone this month when it became the first European company to deploy a Level 4 shuttle in mixed traffic on an open road in Toulouse, France. The service will ferry employees at the Oncopole cancer research centre from a remote car park while having to navigate other cars, bikes, pedestrians and buses. France's new Level 4 autonomous regulations don't go into effect until this summer, but EasyMile got a special waiver to launch earlier.
"In France and Europe, the legal framework is evolving quite quickly and it really matters for the players to know what is expected of them," Pairot said. "That helps progress because you know the rules. And in other regions of the world, I don't see this level of clarity."
Both EasyMile and Navya have also made another critical adjustment. In the last two years, they have adapted their autonomous technology to self-driving transport for goods.
In 2020, EasyMile introduced an autonomous tow tractor called TractEasy which can haul luggage at airports or components in warehouses. The company is preparing for mass commercialisation this year, with customers mulling orders of 100 or more vehicles rather than just one or two for testing.
The companies believe such vehicles will bring in revenue that will keep them stable and give them resources until the shuttle market is ready for similar mass adoption in two or three years, according to Pairot.
Beyond these two leaders, there are at least three other European autonomous shuttle players making waves:
ZF/2getthere
HQ: Germany/Netherlands
Founded: 1984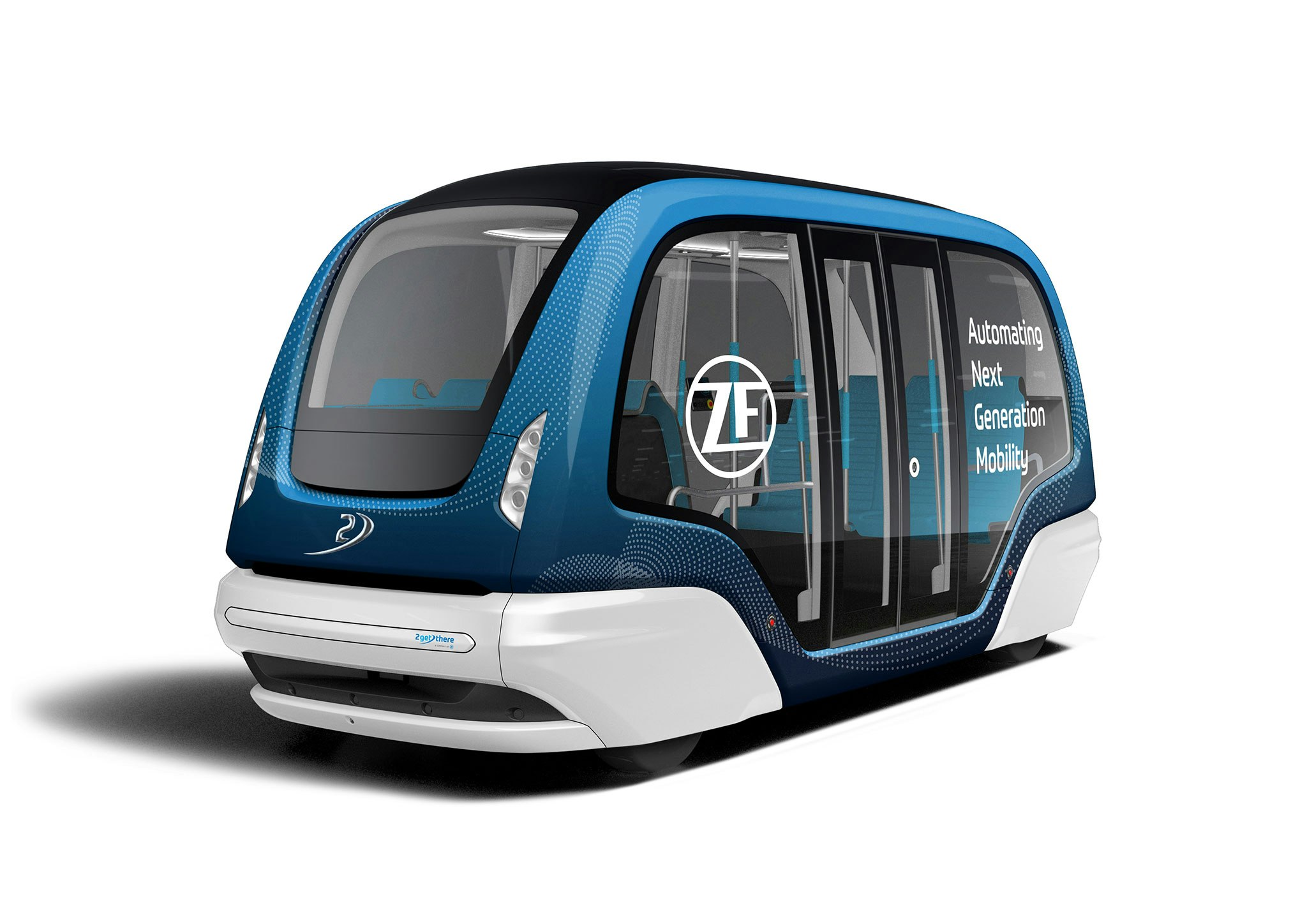 German automotive component giant ZF acquired Netherlands-based 2getthere in 2019 for an undisclosed sum. 2getthere was founded in 1984 and deployed its first autonomous shuttle in 1997, an indication of just how long European players have been focused on this niche. From the start, the company's focus was on AVs for public transportation and they are deployed in six cities and airports.
Under ZF, the company continues to develop the vehicles, both a 22-passenger shuttle and six-person taxi with an eye toward serving limited uses in a closed area, urban zones with special vehicle lanes, rural areas, and repurposed rail lines
Sensible 4
HQ: Finland
Founded: 2017
[caption id="attachment_61807" align="alignnone" width="1024"]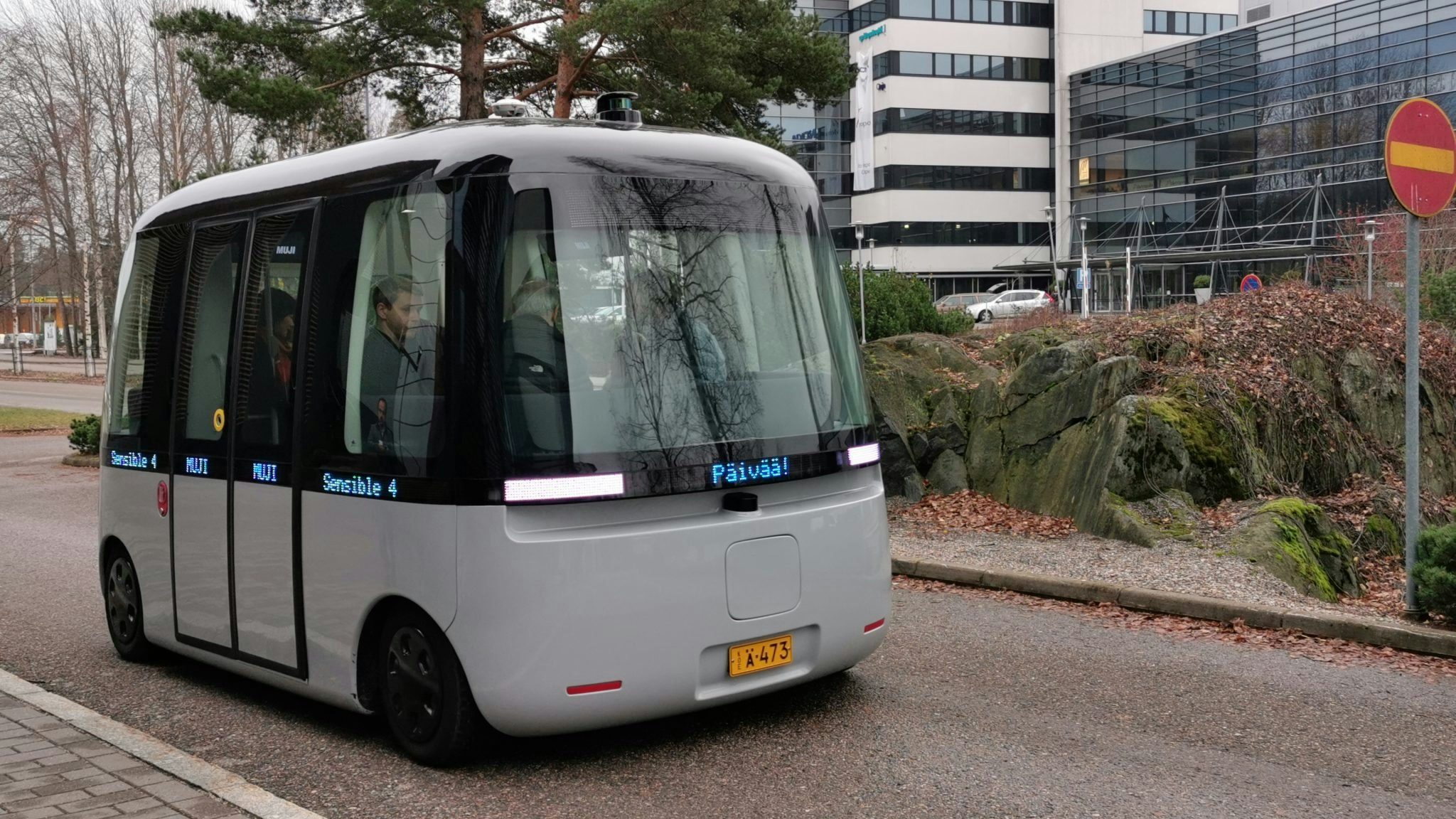 A Sensible 4 autonomous shuttle in Helsinki, Finland[/caption]
The company has raised €6.3m for a mix of shuttles it is developing. These include the GACHA shuttle the company designed, as well as an autonomous system adapted to Toyota Proace minivans. The shuttles are in a handful of pilots in Finland and the company is hoping to commercialise the technology this coming year with customers in Switzerland, Germany, Norway and Japan. The company also sells an AV kit that lets other manufacturers turn their own vehicles into self-driving.
Auve
HQ: Estonia
Founded: 2017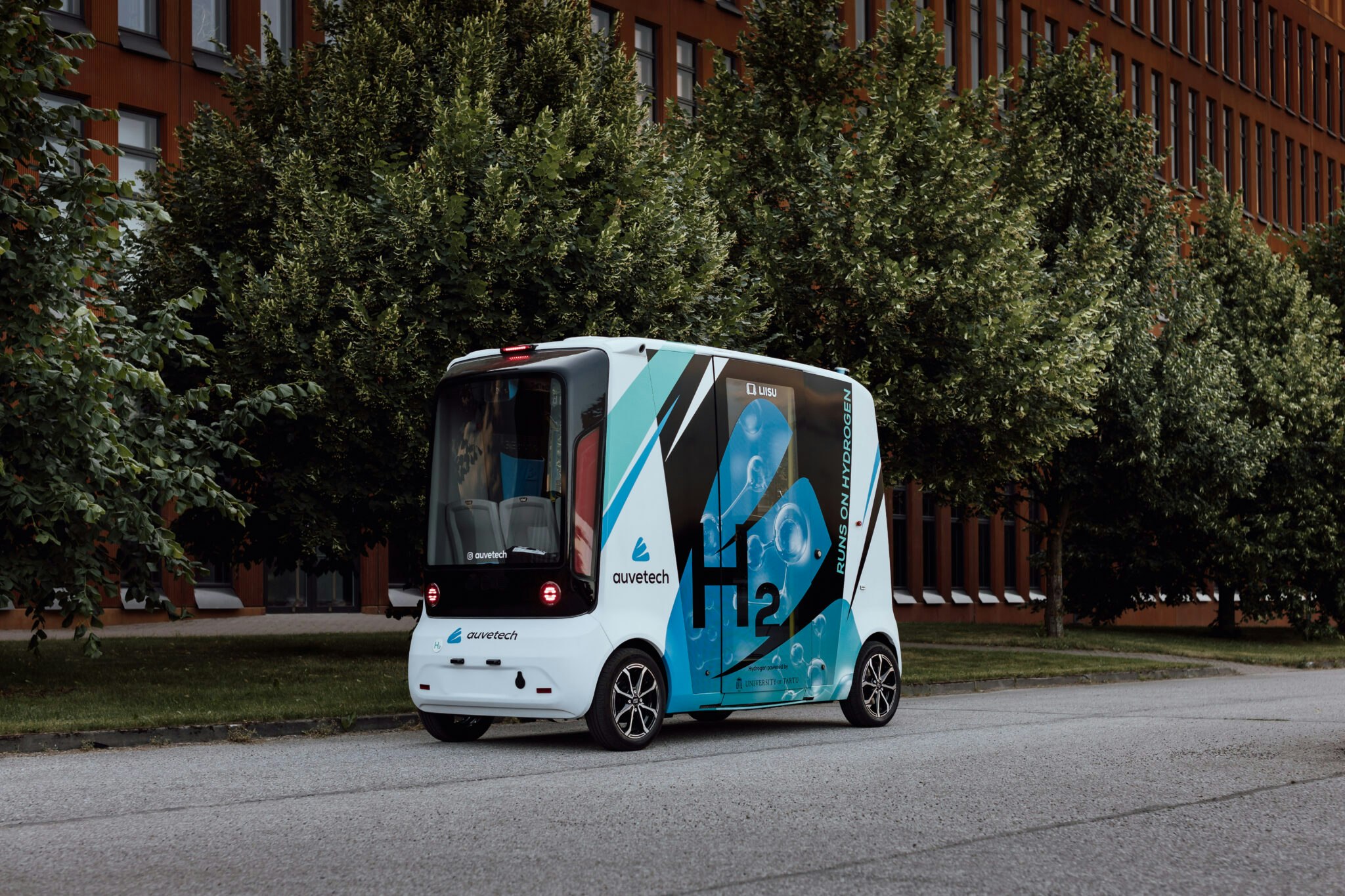 The eight-seat Auve shuttle runs on hydrogen and was developed in partnership with the University of Tartu. The first version of the shuttle was unveiled last summer at the university where Estonian president Kersti Kaljulaid was a passenger.