Football is almost unrecognisable today from the game it was 61 years ago when the first European Nations Cup was played in France (and the world has changed too: the Soviet Union won that inaugural 1960 tournament, beating Yugoslavia in the final).
It's not just the money and TV rights that have turned this into a glitzy sport with a global following. Behind the scenes, many technological advances have also changed the way the game is played, and how fans can engage with it.
We're not just talking about the video assistant referee (VAR) system, which the Euros are using for the first time in this tournament, but also technology to help with training players, tracking players, and engaging with fans.
But today there are a crop of new startups bringing even more new tech elements into the game.
They fall mainly into two categories: changing how players are scouted and monitored (using either crowdsourcing, stats, or sensors in new ways) and changing how fans can engage with teams and players, with new opportunities to buy non-fungible tokens issues by clubs or to buy and sell players in increasingly complex online fantasy football games.
So who are they?
Monitoring players
The biggest headache in football is finding talent, especially for lower-league teams who don't have millions to spend on armies of scouts. At the same time, trying to get discovered as a young footballer can be frustrating, especially if you live somewhere remote or don't have the means to travel to play in tournaments where there is a chance of being talent-spotted.
These startups are addressing the problem in a variety of ways, through sensors, crowdsourcing and the imaginative use of stats. The same tools can also be used to train players and develop team tactics.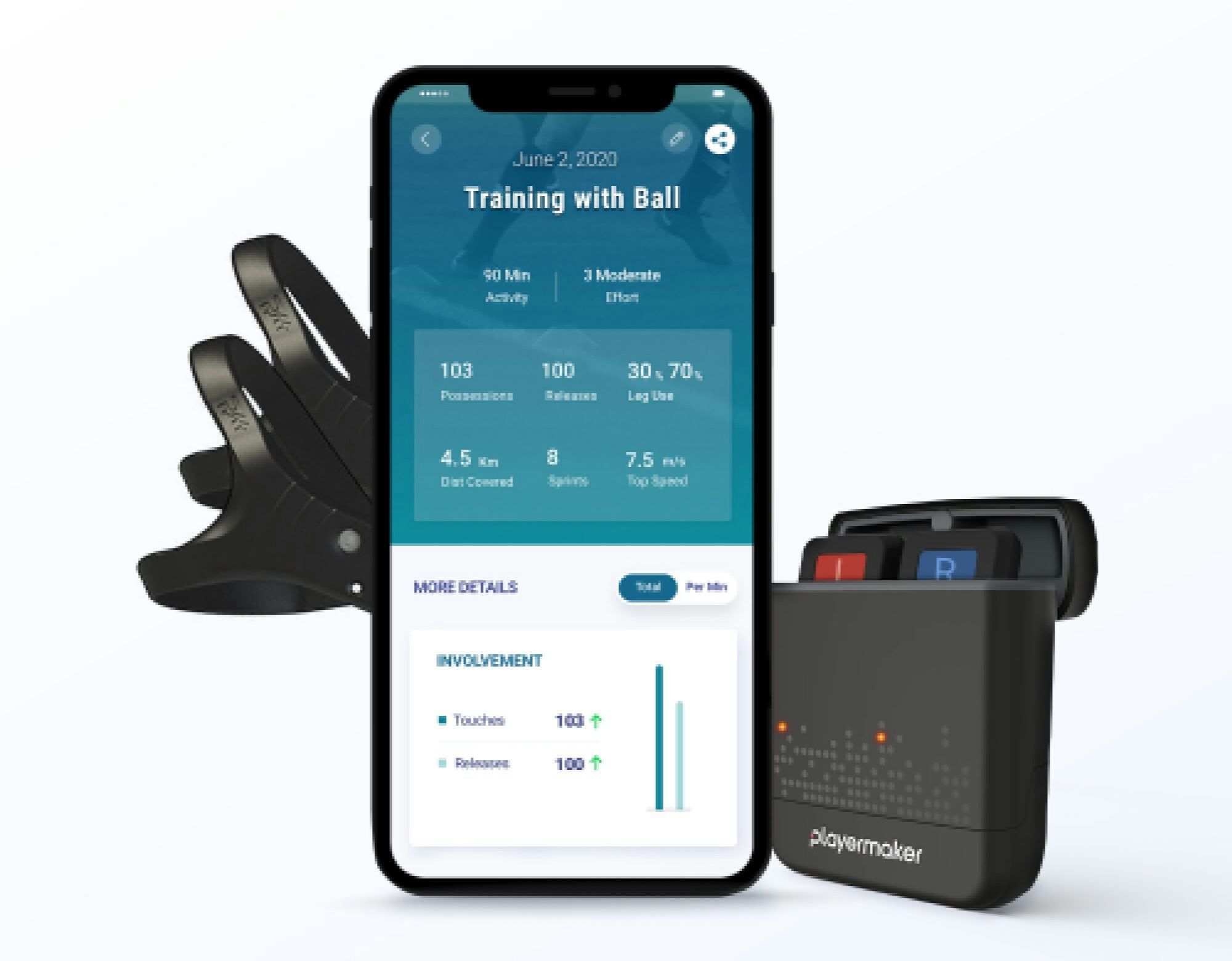 Founded: 2014
HQ: London/Tel Aviv
Funding raised so far: €9.1m
Footballers have been wearing sensors on their chest or wrist for some time to help coaches track how the team moves on the field, but Playermaker takes this to the next level by strapping the sensors to the players' feet to track how they interact with the ball.
"We're not trying to guess from the hand what the foot is doing," says Guy Aharon, CEO of the Tel Aviv-based startup.
The technology is already being used by more than 150 elite academies and professional teams across the world including Norwich, Liverpool and Arsenal. It is also backed by Arsene Wenger, FIFA's head of football development, and was recently accepted into FIFA's new Innovation Programme. FIFA plans to run controlled experiments to see if the system has value for coaches.
"It is a great endorsement for us as we are still the new kids on the block," Aharon told Sifted.
The sensor technology itself is fairly established — what makes the difference is the proprietary algorithm that Playermaker has developed to understand the movements of footballers.
Aharon says many of the clubs have started off using the system to train their youth squads. Post-training and post-match data from the foot sensor can help coach 14 to 18 year-old-players on tactics and on skills, such as using their non-dominant foot. Some teams were using it during Covid-19 lockdowns to help players train remotely.
For older players, who cost the clubs millions, the system is used for injury prevention, as it can analyse a player's gait and detect when something changes.
A system for a whole squad starts from around $10k, but price depends very much on the club's specific needs.
Playermaker have also launched an individual consumer product priced at $249. It was partly in response to the Covid-19 pandemic, says Aharon, as teams were keen to find tools to help their players train remotely. Football hobbyists, too, found the sensors and the feedback from them a useful tool when unable to take part in normal team games.
The company now has a staff of 60 — a doubling of headcount over the past 18 months. They raised a $10m Series B round in 2019 and are now hoping to raise another round this year.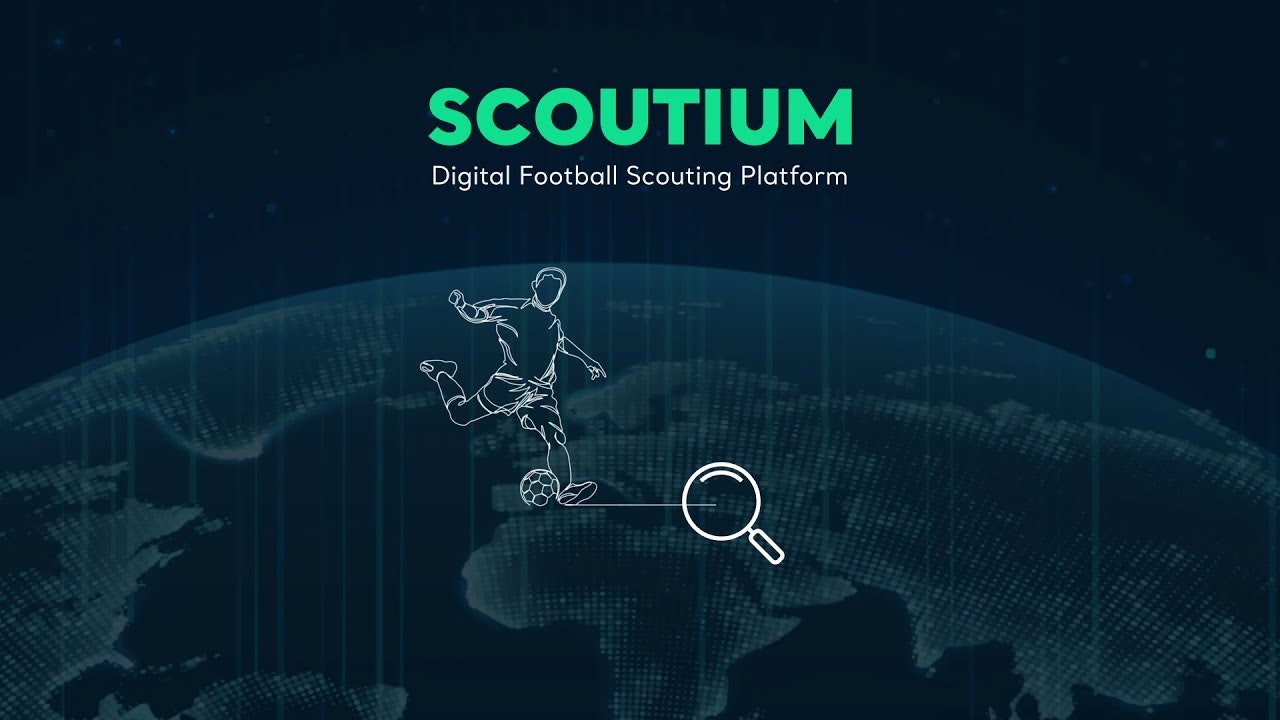 Founded: 2016
HQ: Istanbul, Turkey
Funding raised: a $2m Series A last year
Sourcing football talent is one of the biggest challenges for clubs, especially smaller ones who don't have the budget to pay for big transfer deals of star players. You can try to look at player statistics, for example, but these don't tell the full story and aren't helpful in finding that undiscovered gem that no one else has spotted.
Turkish startup Scoutium is trying to solve the problem by crowdsourcing the talent search to thousands of football fans. Founded by Efe Aydın, Emre Ün, and Safa Yerliyurt, the startup has a platform where football fans can record their evaluations of players, and even upload videos of games they have attended. The most talented scouts get recruited and can earn money from Scoutium for their evaluations.
Football clubs can pay for the evaluations. More than 350 Turkish football clubs, including well-known ones such as Fenerbahçe SK, Beşiktaş JK, Galatasaray SK, Trabzonspor, Başakşehir FK, Kasımpaşa SK and Bursaspor, use the Scoutium system.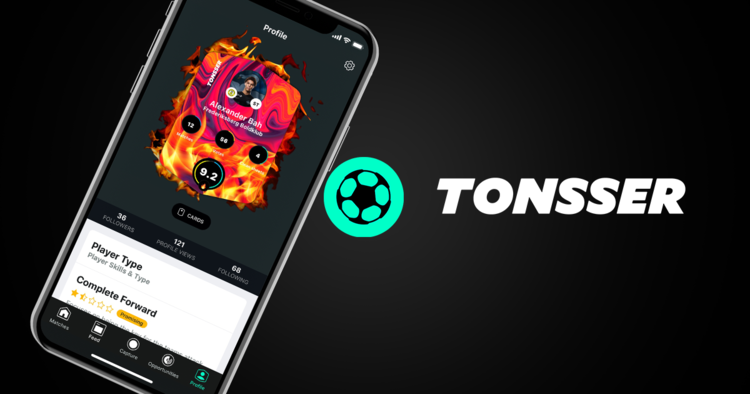 Founded: 2014
HQ: Copenhagen, Denmark
Funding raised: €9.8m
Another startup looking to solve the football scouting problem is Tonsser, founded by Peter Holm and Simon Hjaere, two football-mad students from Copenhagen. They wanted to create an app that would record and showcase the statistics of amateur footballers so that they could be more easily discovered by clubs.
There are some 55k professional footballers in the world, but there are also millions of amateurs hoping for their big break.
It has already been the making of several players' careers, including some of those viewers would have seen on their screens playing in the Euros football tournament. Jonas Wind, for example, who plays for the Danish national team, was discovered through the platform.
To make its point about undiscovered talent, Tonsser has experimented with putting together its own youth teams who have played against the youth teams of established clubs like Paris Saint-Germain and Juventus — often highly successfully.
Tonsser is working with some of the smaller professional clubs to scout talent for them, including teams like AZ Alkmaar in Holland, Gent in Belgium, FC Midtjylland in Denmark, as well as Crystal Palace and Huddersfield in England.

Founded: 2016
HQ: Bath, UK
Funding raised: N/A
StatsBomb is taking football match analysis to the next level, watching and scrutinising some 3.3k events per game, from the way players receive passes to how many defenders are in the way of goal shots.
It can help teams better understand how to increase success. For example, they were able to analyse why Midtjylland, for example, had extraordinary success from set-pieces or why Burnley's defence has prevented an unusually large number of shots on goal (they put a lot more defenders in the way of the ball).
These insights can be turned into something teachable and can help improve team performance. Liverpool FC recently became one of the first big football clubs to sign up for one of StatsBomb's analytics packages.
Re-engaging fans
The football industry has become concerned in recent years that younger people are becoming less interested in the games. This was part of the motivation behind proposals to create a European Super League for football, ensuring that there were more games between top-flight clubs for fans to watch.
But many startups are also looking at ways of drawing in fans by creating more interactive, immersive online games and experiences. There is much more data available now about every part of a football match — a little bit of machine learning can turn these into games and trading opportunities.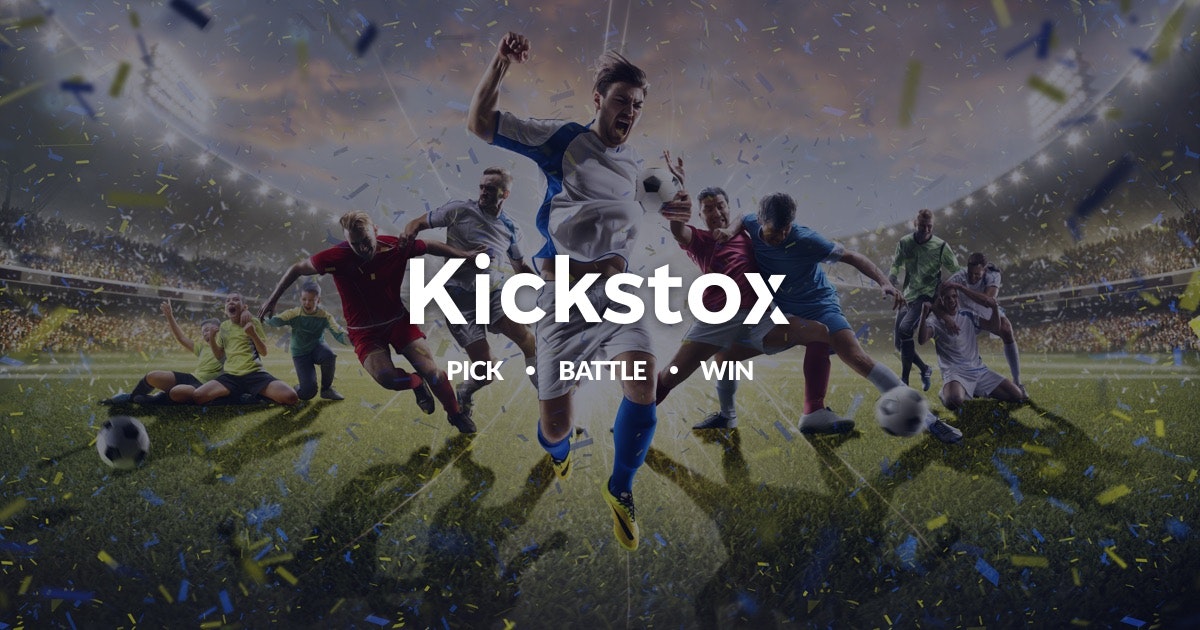 Founded: 2018
HQ: Amsterdam, Netherlands
Money raised: aiming to raise a €650k seed round
Launched earlier this year, Kickstox is a football-player trading platform that combines fantasy football league and stock market dealing. Users buy and sell players and build up teams with the aim of making the most money out of their trades. Users don't win real money, just the kudos of being the most astute football agent on the site — although they can occasionally win small prizes like football shirts and games consoles in 'battles' against other users.
Kickstox is consciously staying away from real-money gambling, especially given the scandal around Football Index — a football betting site that collapsed causing losses for at least 30k users.
Kickstox borrows a bit from the idea of US fantasy sports site DraftKings, but focuses on football and brings in real-time data from Opta, the sports analytics company, which constantly changes the price of players as football games are played.
"As soon as a player scores in the UEFA European Football Championship, their price goes up around 10%," says Juan Lacroix, cofounder. "It can be even more if it's a defender who scores. On the other hand, if a player underperforms expectations in a match — for example if a star like Messi or Ronaldo doesn't score in a game — their price would come down."
Lacroix and Victor Swaab started the company off the back of their university research into fantasy sports leagues. They felt there was a gap in the market for engaging football fans in the games. There is concern in the football industry that younger people are not as engaged with the games anymore — one of the reasons behind the proposal for a European Superleague of the top-rated clubs.
The European Cup is, unsurprisingly, providing a huge boost for the fledgeling platform. "We almost doubled our user base to 5k during the Euros," says Lacroix. He is hoping to get to at least 6k during the tournament.
But perhaps more surprisingly, most of these users — around 4k of them — are in Indonesia. Many Indonesians are fans of European football teams, and Kickstox has a deal with a local media company there to integrate their real-time player pricing in with news stories about players and matches. Kickstox has done less marketing in Europe, and in fact sees its next big growth markets as India and Malaysia.
The company is currently raising a €650k seed funding round, mainly in order to double its four-person developer team in preparation for this expansion.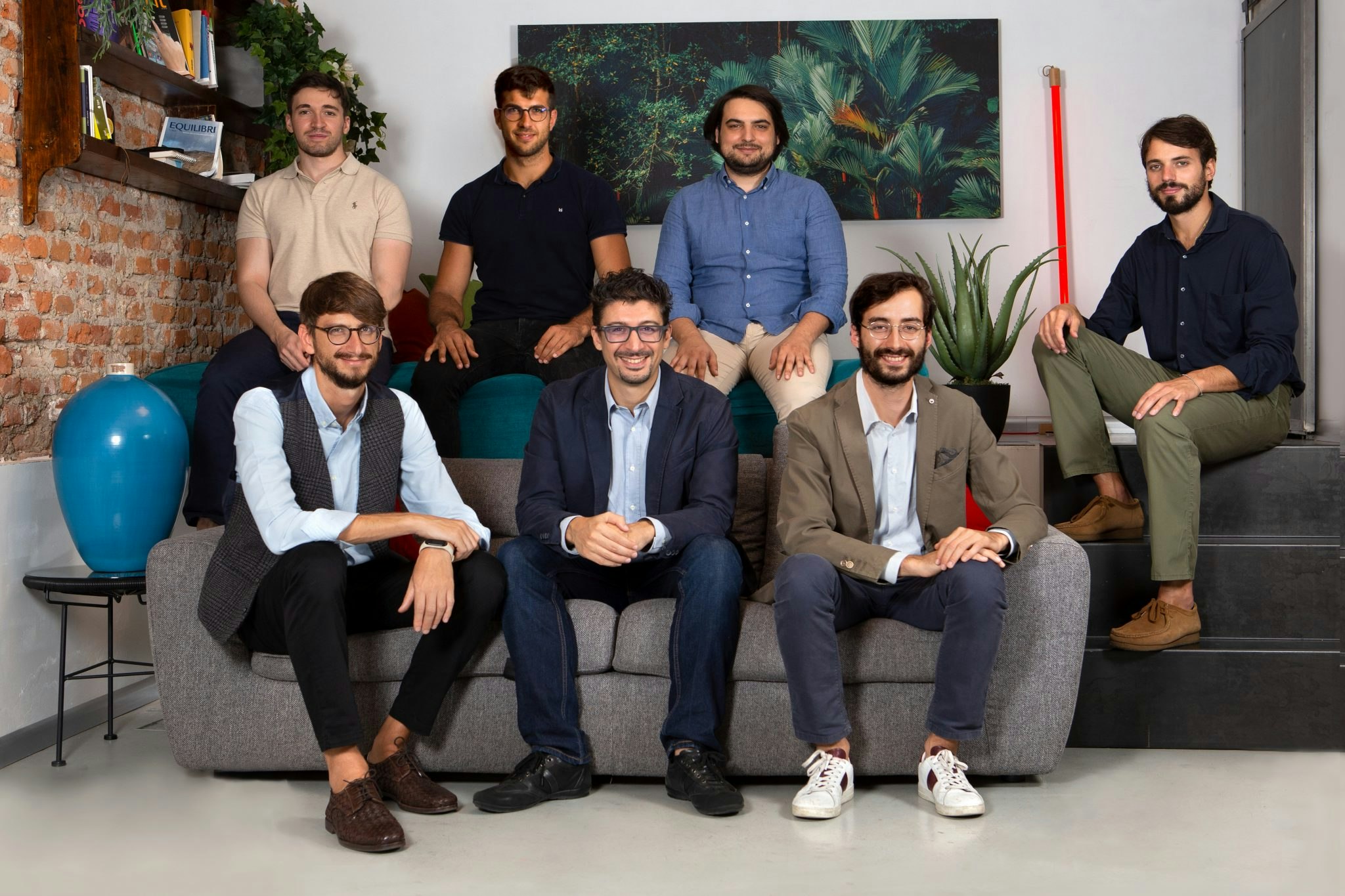 Founded: 2017
HQ: Milan, Italy
Money raised: €770k
Mercurius — founded by three mathematicians Fabrizio Machella, Mario Ciardulli, and Lorenzo Malanga — is another startup looking to elevate sports betting by adding in some machine learning algorithms and quantitative analysis, much like a hedge fund or a stock trader would do.
Mercurius has a deal with Wyscout for access to a database of 450k football players and 250 competitions around the world, and scans the market to find underprice or overpriced bets on the BetFair Exchange.
By making it more scientific, the Mercurius team is hoping to turn sports betting in a 'new alternative asset class' for investors.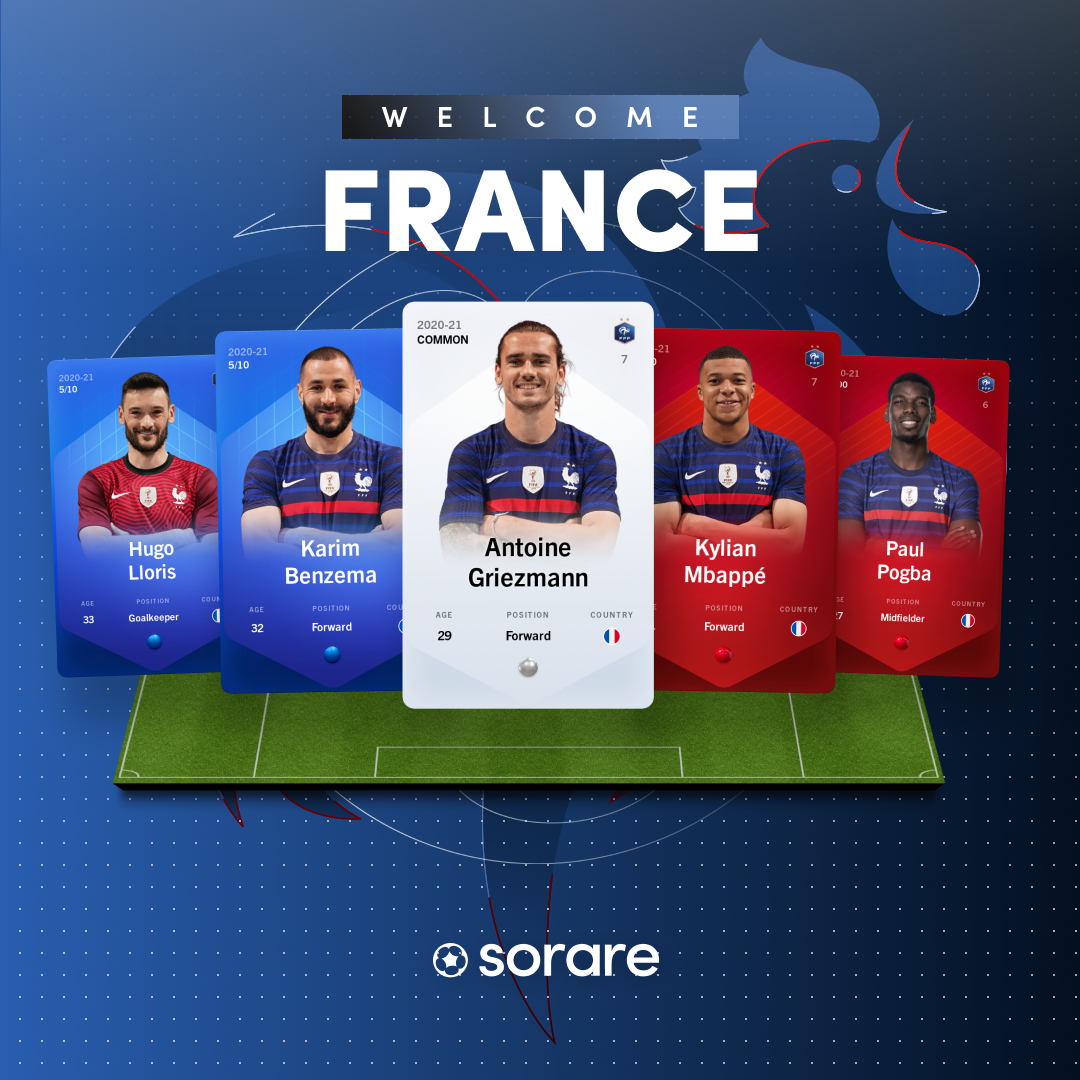 Founded: 2018
HQ: France
Funding raised: €52.4m
If you like the performance of the French national team on the Euro 2020 football pitch, you can buy and trade virtual cards of the players on Sorare's digital fantasy football league site.
The French startup has tapped into the recent NFT craze with the creation of player trading cards that can be bought with non-fungible tokens. There is a limited set of cards each season, and some are rare, trading for high prices. It has given football clubs, separated from their fans during the series of Covid-19 lockdowns, another way to connect with their fans.
This started with football clubs — some of them have launched their digital cards on Sorare, with all European Champions actively participating in the growth of the game (Liverpool, Paris Saint-Germain, Bayern Munich, Real Madrid and Juventus). But now Sorare has done the first licensing deal with a national team, the French Football Federation. Sorare hopes eventually to onboard all the football associations in the world, and says many football associations are in active discussion with to launch their NFTs.
Sorare raised a €40m Series A funding round in February, led by VCs Benchmark and Accel and also including footballers Antoine Griezmann, Oliver Bierhoff and Rio Ferdinand.
Last but not least — getting non-professionals playing football
Professional sports are supposed to have a halo effect in inspiring the rest of us to get off the couch and get active. But what if booking a pitch to play on is a nightmare? This was the problem Pitchbooking set out to solve.
Pitchbooking
Founded: 2018
HQ: Belfast, UK
Money raised: €300k
The company, which provides a platform that facilitates the booking of sports facilities, was started semi-accidentally by three childhood friends. All of them were keen sportsmen and were trying to solve the headache of booking football pitches, tennis courts and other sports facilities for amateur sports teams. Bookings for these are often still managed using paper diaries and Excel spreadsheets, making the process of securing a place to play quite cumbersome,
"We didn't start with any ambition to be a company. We thought we would write a small program for councils and leisure centres to help them manage their booking systems better. We thought we would give it away for free and solve this problem for ourselves," says Fearghal Campbell, its cofounder.
But before the software was even fully functional, they got their first customer, Oxford City Council, and soon realised that there was money to be made. Three years later, they have more than 1k sports facilities on their books. Its clientele has a heavy skew towards football pitches, particularly the all-weather 3G pitches that are sought after because they can be played throughout the rainy British winters.
Owners pay to list their sports facilities, with a basic package starting at £15 per month. The company raised a £250k seed round in 2019 but hasn't needed to raise again because the large base of paying customers make them self-sufficient.
Still, the company is likely to raise a further round after this year in order to accelerate growth of the eight-person team. Pitchbooking recently won its first contract with a football facility company in Minneapolis, and Campbell believes that this could be the start of "something big" in the US. Two angel investors have already pledged to back the startup's next round (they actually got in touch after reading this article in Sifted).
Will Pitchbooking get a boost from the UEFA European Football Championship? It depends on how well the English team does, says Campbell. He says the their system has seen a noticeable increase in bookings by women and girls' football clubs following the strong performance of the England women's football team internationally.
Funding data was collected from Dealroom or interviewees.