The European Union is about to dramatically overhaul the region's tech policy and technology companies are nervous about where the new rules will leave them.
That concern is evident in the open letter (below) from the European Tech Alliance (EUTA), a group that represents some of Europe's largest technology champions and scaleups, including Allegro, Booking.com, Criteo, FacilityLive, King, Meetic, Spotify and Zalando.
The group's open letter is asking to ensure there is a "level playing field" so that third countries' technology rivals cannot gain an advantage over EU competitors by flouting local laws. The EUTA has also urged policymakers to pursue proportionate legislation that would nurture innovation, incubate the EU's tech industry and strengthen investment in research and development.
The letter comes as Europe prepares for one of the most comprehensive changes in digital legislation. Ursula von der Leyen, who took over as president of the European Commission in December, together with a new college of Commissioners, is about to bring the 20-year-old e-Commerce Directive up to date, creating the Digital Services Act.
Among the features of the Digital Services Act (DSA) will be legal powers to ensure digital services remove hate speech, illegal content and potentially new rules on political advertising. Up to now, legislators have favoured issue-specific legislation — for example on copyright infringement or terrorist content — and self-regulation by the industry. The European Tech Alliance is pushing to make sure the DSA doesn't disadvantage smaller companies with different business models and fewer resources.
"We call policymakers not to take a one-size-fits-all approach," the letter says.
Ensuring a level playing field, especially against competitors that aren't based in Europe, meanwhile, has proved a long and difficult process. Despite high-profile rulings in the EU's Court of Justice surrounding platform regulation, digital tax disputes and data transfers, the EU faces challenges in regulating digital issues.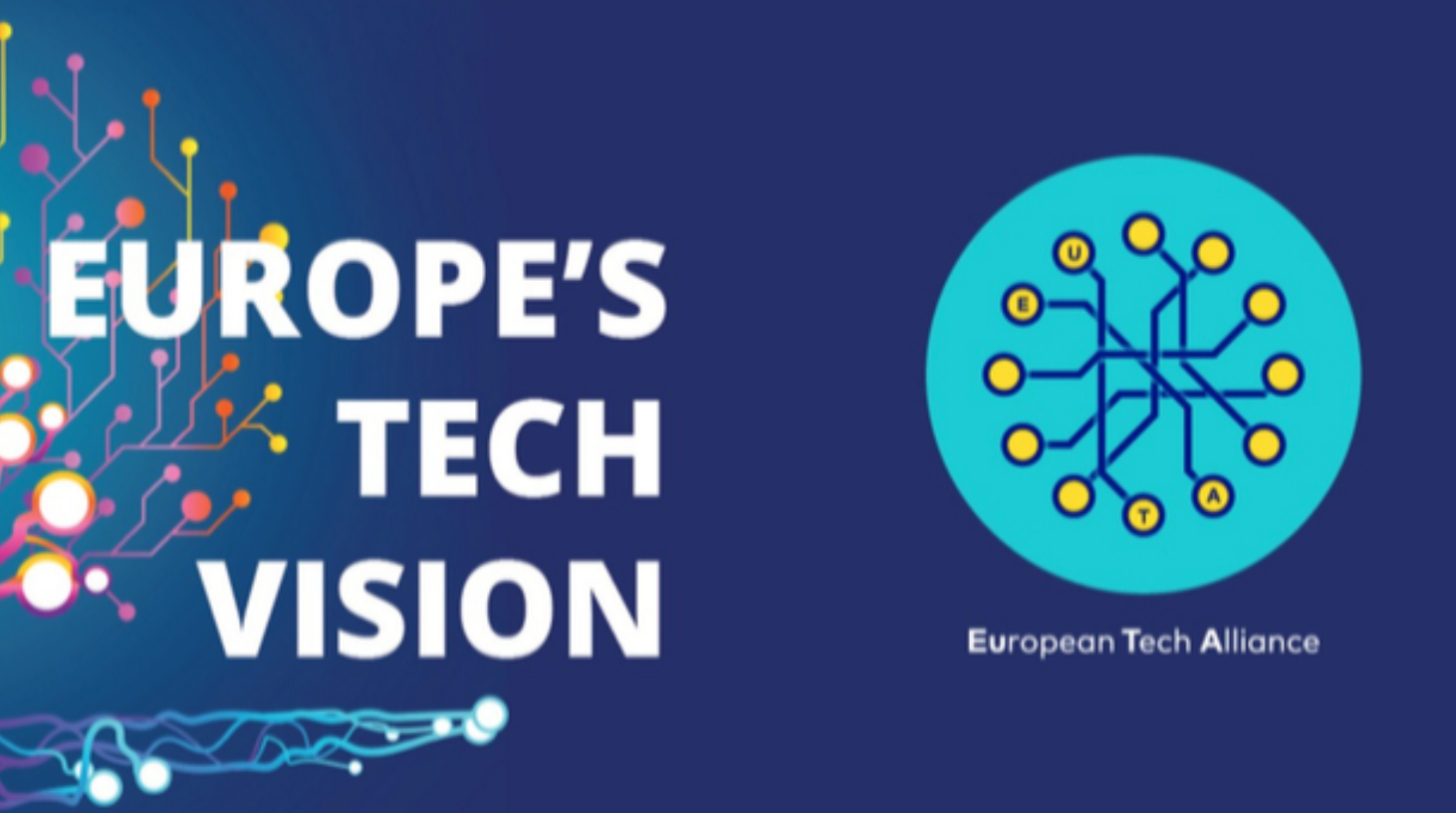 EUTA Open Letter
With the new European Commission now in place, the focus is now on the future and the Digital Age. Ursula von der Leyen has been handed the baton by the Juncker Commission for the final push towards a European Digital Single Market. As Commissioner Executive Vice-President on digital, Margrethe Vestager, recently told the European Parliament — on tech policy, "in Europe, we have purpose".
The creation of the Digital Single Market is one of the EU's figurehead projects. Europe's efforts to address the challenges arising from digitalisation have started causing a ripple effect, reaching far beyond the shores of this continent. The advantage of moving first on digital regulation has made the EU a lodestar for policymakers across the globe.
Sifted Newsletters
Sifted Newsletter
3x a week
We tell you what's happening across startup Europe — and why it matters.
While Europe looks beyond its borders, we must not forget that the EU itself has a vibrant tech ecosystem at home. We, the digital innovators born and bred in Europe — the champions, the scaleups, the startups —are here to advocate for tech legislation that works for everyone: citizens, business, consumers, employers, and investors alike.
Europe leads on regulation, but regulation is not a means to all

ends.
Europe leads on regulation, but regulation is not a means to all ends. The majority of European tech companies are young, and fragile, although growing. To nurture their growth, we need smart regulation that creates a truly vibrant Digital Single Market and that doesn't put our future champions at a disadvantage when competing locally but also internationally. Now that the EU is a first-mover on digital regulation, ahead lies the challenge of how we can leverage this advantage into tangible growth for our economy.
We believe that together we can strike the right balance to help Europe become globally competitive in more sectors, while upholding our shared European values. This is only possible if the EU ensures that the voice of European tech companies is heard, that we collaborate on crafting legislative initiatives, that EU tech companies are spoken to, not spoken about. As members of the European Tech Alliance (EUTA), we are deeply committed to pushing forward with this common vision.
This is how we, members of the European Tech Alliance, want to get there. This is our vision for the next five years in EU tech policy.
Adopting proportionate legislation
Future legislative proposals must be proportionate, evidence-based and tailored to incubate the EU's digital industry. We welcome the Commission's ambition for a human-centric AI which should foster the much-needed investment, a skilled workforce and avoid stifling innovation. Another milestone will be the revision of the e-Commerce Directive where we call policymakers not to take a one-size-fits-all approach, but rather take into account that various types of illegal and harmful content online raise different issues that require different answers.
Strengthening an investment-friendly environment
The EU must ensure the appropriate financial and investment conditions to nourish the next generation of European tech champions in the Digital Single Market. We need R&D funding, innovation-friendly public procurement rules, suitable conditions for investment in equity, development of employee shared ownership and pension rights portability, as well as ensuring IP protection.
Ensuring a level playing field
We need to ensure a level playing field and protect a business environment in which healthy competition takes place. The EU should make sure taxation is fair for all at the global level and should seek, with the OECD, to agree on a workable and predictable international corporate tax which ensures that only profits are taxed--and only taxed once. Policymakers should build, and regain, consumer confidence in technology by effectively applying VAT and consumer rules regardless of whether the respective company has a physical presence for its operations in the EU.
We, the undersigned organisations, are a diverse group of European tech companies that understand the challenges that policymakers face in creating a Europe fit for the digital age. That is why we created the European Tech Alliance—to share our members' collective experience of scaling tech companies across Europe.
We stand ready to collaborate with EU policymakers, to co-create and provide our insight, expertise and success stories. We stand ready to serve as a reference point for EU Tech knowledge and as leaders in the EU's normative and regulatory vision. In the coming five years, let's work together to reach that vision.