Imagine if you could get advice from anyone in the world. Who would you speak to?
That's the premise of Stockholm-based audio app Anyone. Five minutes on the phone with, well, anyone, to chat about everything from careers to parenting, for as low as $2. 
There's a risk that the counsel offered to users could be rubbish, or at worst, dangerous — even if it's well-intentioned. But Anyone founders David Orlic and Alfred Malmros didn't want the platform to go the way of the Facebooks, Clubhouses and Twitters of the world, where hate speech, extremism and disinformation have been rife.
"I've seen firsthand in my career how a group of fantastic people can design things that can have unexpected outcomes," says Malmros, who has ten years of experience in tech, including six years at Google.
So despite it being early days for the company — it was founded in 2020 and has just twelve employees — the team decided to create an external ethics board to solve just these issues. 
These kinds of boards — which help companies anticipate and mitigate any potential negative impact of their products — have traditionally only existed at some big corporates, biotechs or medical companies. They are not a legal requirement. But more startups are experimenting with them as they seek to avoid the mistakes of the previous generation of tech companies. 
A growing consciousness
Entrepreneurs are taking a hard look at how their products could affect the humans and the planet around them, and it's no wonder. Consumers and employees are putting increased pressure on businesses to be more environmentally and socially conscious. 
And in the last decade, tech employees and entrepreneurs have witnessed the perils that come with excluding ethics from product decisions. Think the Cambridge Analytica scandal, where the personal data of 50m Facebook users was harvested and given to Donald Trump's election campaign.
"Think about the Spotify conversation with Joe Rogan, where Spotify is like 'we're not responsible for the content on the platform'. That has been a defence for two decades in Silicon Valley, and we never want to have that kind of conversation," says Malmros. 
The times are gone when it was ok for a platform to get it

wrong
Spotify CEO Daniel Ek said in a public letter that it has a "critical role to play in supporting creator expression" and protecting users simultaneously. But that the platform should not serve as a "content censor". 
Ek also said that Spotify is working to add a content advisory to podcast episodes that discuss Covid-19, which can direct listeners to a dedicated Covid-19 hub.
"The times are gone when it was ok for a platform to get it wrong," adds Malmros. "Where we are in tech right now is kind of equivalent to big pharma or big tobacco or big oil. If we don't build (our product) right, I don't think we will exist in five years time."
Ethical advisory boards have been implemented by Big Techs over the years with mixed results. In  2019, Google announced an external advisory council to help the company develop new technologies, including artificial intelligence, responsibly. Less than a week later, the council was disbanded over outcries from employees about some of the people selected to be board members. 
What happens at an ethical advisory board meeting? 
To find out more about how ethics boards operate, I sat in on one of Anyone's monthly board meetings. 
This particular session took place over Zoom for an hour. It included the four members of the ethics board, as well as Malmros and Orlic, Vjera Orbanic, Anyone's head of community, and cofounder Sam Ducker. Other members of Anyone's product and tech team are also welcome to join the monthly meetings if there are topics discussed relevant to their area of work. 
There was lively debate over questions such as: How do we avoid becoming a place for crypto scammers? What constitutes good advice? And what is the level of curation that the platform needs? 
To approach these questions, the board uses a method called a weighted decision matrix, which allows members to anatomise an issue and come to a resolution in an unbiased and objective manner. 
The way we saw it, we had to incorporate ethics into product design and development decision making from the start in order to earn trust from our

users
Anyone's external board was put together by Ethical Intelligence, an ethics-as-a-service organisation working with SMEs and, in the last six months, a dozen startups.
One member is an expert in data bias and diversity. Another is a philosopher and an expert in cyberbullying and digital communities, who maps out the potential outcomes of Anyone's product decisions. 
Another is a natural language processing expert, who looks into the human side of building the platform in terms of what kinds of topics should be discussed, and which kind of people should be using it. And completing the board is Olivia Gambelin, the chief strategist, who is also the founder and CEO of Ethical Intelligence. 
Working with an advisory board has helped the company "look ahead" and assess the impact of every small move they make, says Orbanic. But it hasn't come cheap; money spent on an ethics committee out of the company's budget  is money not spent on scaling the business and returning money to investors. So far, Anyone has raised €3.6m from Antler, Cavalry Ventures, Supernode Global and a handful of business angels. 
"The way we saw it, we had to incorporate ethics into product design and development decision making from the start in order to earn trust from our users and build resilience to the inevitable challenges and ethical dilemmas that come with scaling technology," says Orbanic. 
In 2021, Anyone received a grant from Innovate UK to build an MVP of Anyone. As part of the grant, Anyone partnered with Ethical Intelligence to develop a 60-page white paper on ethical principles, risks and strategies for how to scale its technology sustainably. 
Setting up an 'ethics taskforce'
Other startups are taking a different approach to ethics. Netguru, a digital innovation consultancy based in Warsaw, Poland, has an internal "ethics taskforce" composed of 12 volunteers from inside the organisation. 
The board was initially started as a grassroots initiative. A group of employees came together to "create a compass of who we want to work with and what we want our software to be used for," says Karolina Długosz, sustainability lead at Netguru.
The company had a history of refusing clients that wanted to use Netguru's software for what the team considered to be unethical causes — such as a hunting app or companies involved in meat farming, tobacco or non-renewable energy sources. The team decided to make this client vetting a formalised process.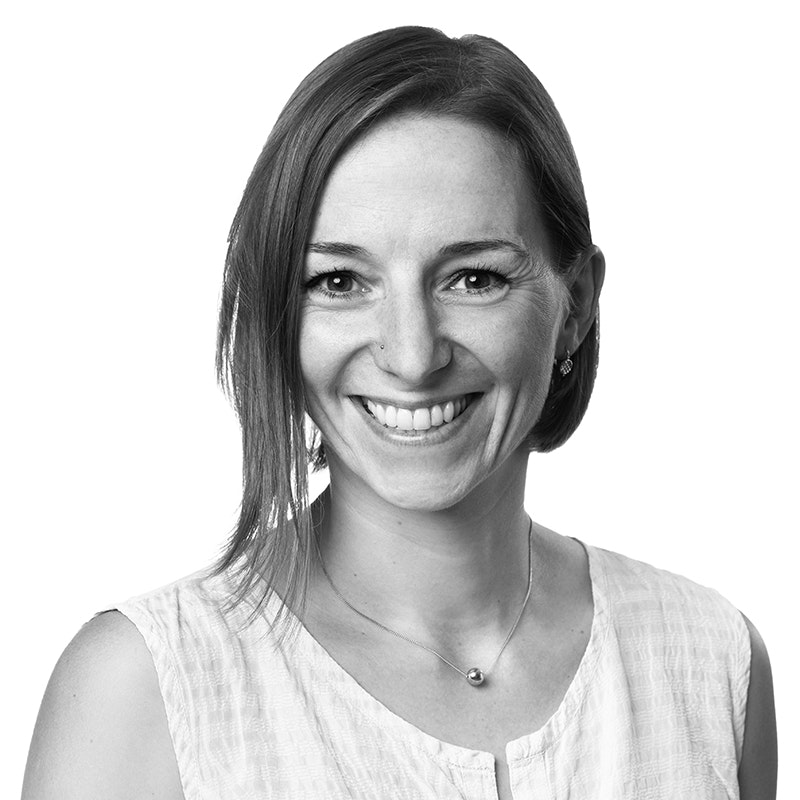 The 12 board members come from different departments across the company, from delivery to consulting to design, to provide a broad range of perspectives. 
All employees were welcomed to apply, but the elected board members were required to have a "package of knowledge", says Długosz. That included a deep awareness of the United Nations Sustainable Development Goals, a penchant for desk research (since the job requires a lot of "digging and reading") and above all, a passion for creating positive social and environmental impact.
Unlike Anyone, Netguru decided to make an internal board as they "just wanted to start something," but Długosz believes there may come a time when they will enlist the help of external experts, who can help the team manage "the most serious concerns" and plug any knowledge gaps they might have. 
Anyone says that it could only have imagined setting up an ethics board externally, as this is the only way to have full objectivity on product development.  
Ethics are kind of like therapy, you can't give it to

yourself.
 "Ethics are kind of like therapy, you can't give it to yourself," says Malmros. "It's common when you're building a product to get so close to it, that you can't see the problems of what you're building."
Marco Meyer, director of Principia, an organisation working with large multinational firms to help them meet their ethical commitments, agrees: "Without challenge from someone outside the team, there's a risk of simply finding reasons to justify the decision you wanted to make all along. Having an external perspective can make all the difference in making sound ethical decisions."
Lessons from Big Tech
Andrew Maynard, an Arizona-based scientist and expert in the ethical development and use of new technologies, says that the many ethics advisory boards started by big techs have failed because "these high-powered ethicists" were dealing with "esoteric ideas about what is right or wrong" and were ultimately unable to agree on the best course of action. 
"Ethics can provide an important framework, but they don't help you make practical decisions," says Maynard. The best way to think about ethics is to think about the moral and ethical risks your product can pose. 
 "What are the business risks associated with what we're doing and how we're thinking and how we're implementing things? That gives you a framework, which is then actionable." 
There's a risk that startups could face the same challenges as big tech — especially if they don't have the know-how or capital to recruit the right experts. 
49% of Gen Zers said they had made choices on the work they are prepared to do and who they are willing to work for based on their personal ethical

principles
However, Principia's Meyer says that external ethics boards don't necessarily have to be expensive. It's often possible to find people with deep expertise, such as academics who have been researching a specific topic for decades, that don't have "crazy hourly rates" and that are "very willing to contribute" if they find a company "serious about ethics". 
While Principia has typically worked with large multinational firms, it is increasingly working with smaller organisations that want to be "on the forefront of ethics," says Sabrina Bushe, principal of Principia.
Bushe and Meyer think that ethical conduct within businesses is only going to become more of a priority for startups — especially when it comes to hiring talent. 
Recent research tells the same story. In a 2021 Deloitte survey of 22,928 respondents, 44% of millennials and 49% of Gen Zers said they had made choices over the type of work they are prepared to do and the organisations they are willing to work for based on their personal ethical principles. 
"Employees will increasingly only want to work for companies that are recognised as making good ethical decisions, so that can become a competitive advantage for startups," says Bushe.