Despite having a population of just 1.3m, Estonia has given birth to five unicorns — startups valued at over $1bn. This makes the tiny Baltic state the best performing nation in the world in terms of unicorns per capita.
In many cases alumni of those earlier successes — Skype, TransferWise (or Wise, as it's now called), Pipedrive, Bolt and Playtech — have become drivers of the ecosystem, founding new companies or becoming angel investors in the ambitious ideas of others.
Partly as a result, the ecosystem is booming. It now holds over a thousand startups operating in the country with a visa system in place to entice digital nomads and tech talent from other countries.
Sifted asked five top investors: who's likely to be the next Estonian unicorn? Which earlier stage startups could join their ranks within the next decade? There was just one rule: the investors could not choose their own portfolio companies.
Here are some of the most likely future unicorns of Estonia.
Siim Teller — managing partner at Lemonade Stand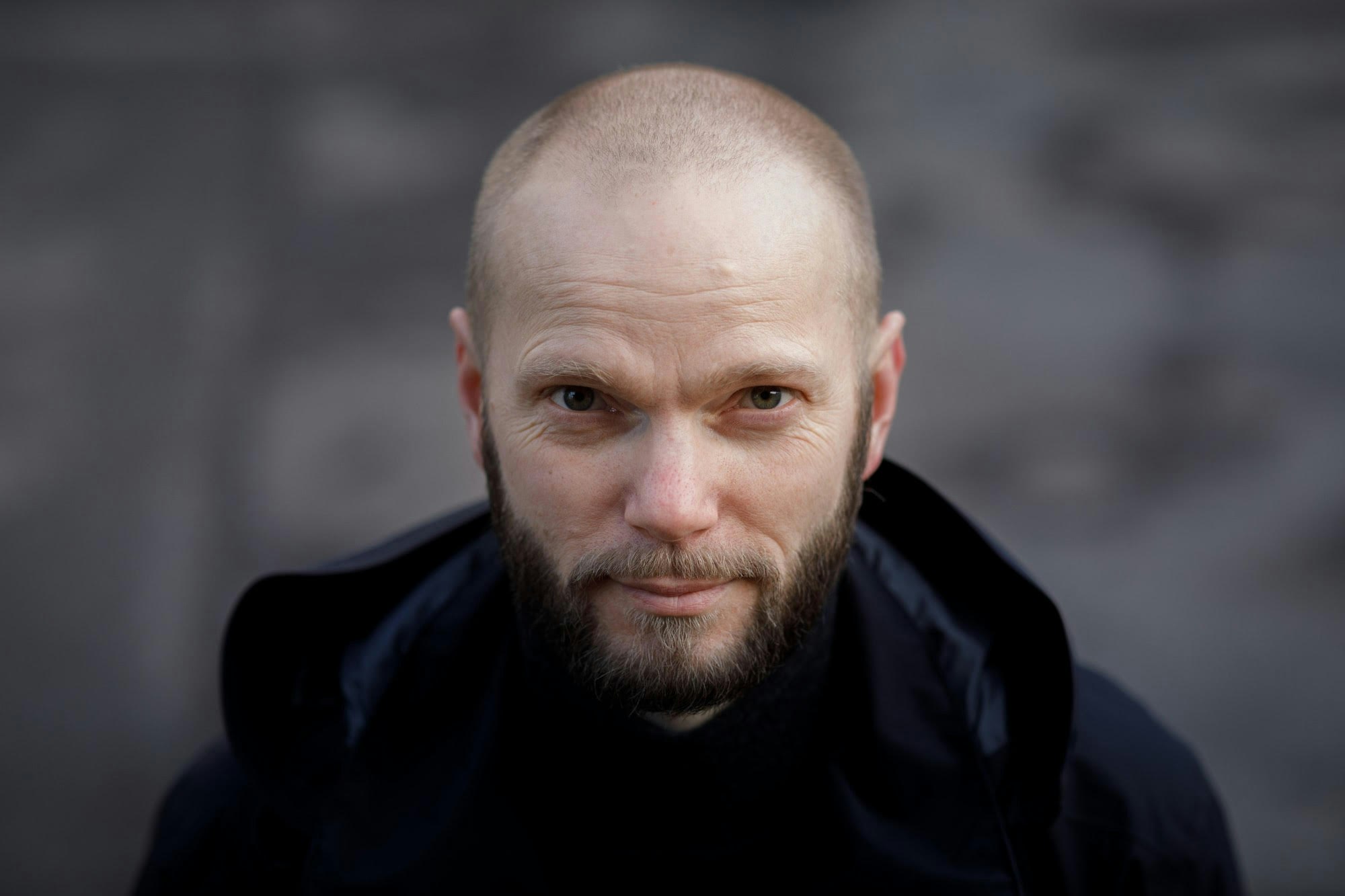 A micro business angel fund focused on very early stage Baltic and East European founders, Lemonade Stand invests up to €300k in startups, with portfolio companies including Interactio, Warren, Dashbird.
These were the top picks by Teller for the next Estonian unicorn:
Starship Technologies
Starship, known for its small, automated coolbox-sized bots, is a delivery company with grand ambitions (including robots that can climb stairs in the future). The six-year-old startup led by Ahti Heinla raised an additional $17m earlier this year, as part of its rapid growth plans that will see it expand into new cities and college campuses across the US.
Teller says it's heading for the stars. "Ahti Heinla, a founding Skype engineer, and his team have built the best last-mile robo-delivery platform and recently hit one million autonomous deliveries," he says. "As in many other sectors, Covid-19 has been an accelerant, with 5x demand increase since the beginning of the pandemic. Autonomous deliveries has plenty of technical, regulatory and other challenges but their team is well-positioned to grow their lead."
Skeleton Technologies
A pioneer in developing ultracapacitors, Skeleton is currently working on a SuperBattery that, used in combination with a lithium-ion battery, could make electric cars faster to charge and cheaper to run. The startup raised €41.3m in Series D funding late last year.
Sifted Newsletters
Up Round
Every Friday
Dive into VC and meet the people holding the purse strings.
Teller says: "Skeleton is the go-to partner for ultracapacitor-based energy storage, counting European Space Agency and several Tier 1 automotive manufacturers as clients, and has tripled its revenues for two years in a row."
He adds: "The company's CEO, Taavi Madiberk, is a force of nature, raised another €41m for growth in November, and the company is riding a super-strong wave of transitioning to clean energy solutions with over €150m order backlog."
And his long-term bet:
Katana
Having just raised $11m in Series A funding, Katana seems to be on a roll. The startup, founded in 2017, is focused on manufacturing-specific enterprise resource planning (ERP) software, aimed at improving direct-to-consumer offerings of small and medium size businesses.
Teller says: "According to Forrester Research, around 50% of the manufacturing brands are building out their direct-to-consumer channels and need manufacturing resource planning (MRP) solutions that integrate with Shopify, Quickbooks, Intuit, WooCommerce and the like."
"Katana has the solution for them, and under the helm of a very experienced CEO, Kristjan Vilosius, fundraised twice last year. Rumour has it they are growing 3x their year-on-year plan. Definitely one startup in my anti-portfolio."
Heidi Kakko — partner at BaltCap Growth Fund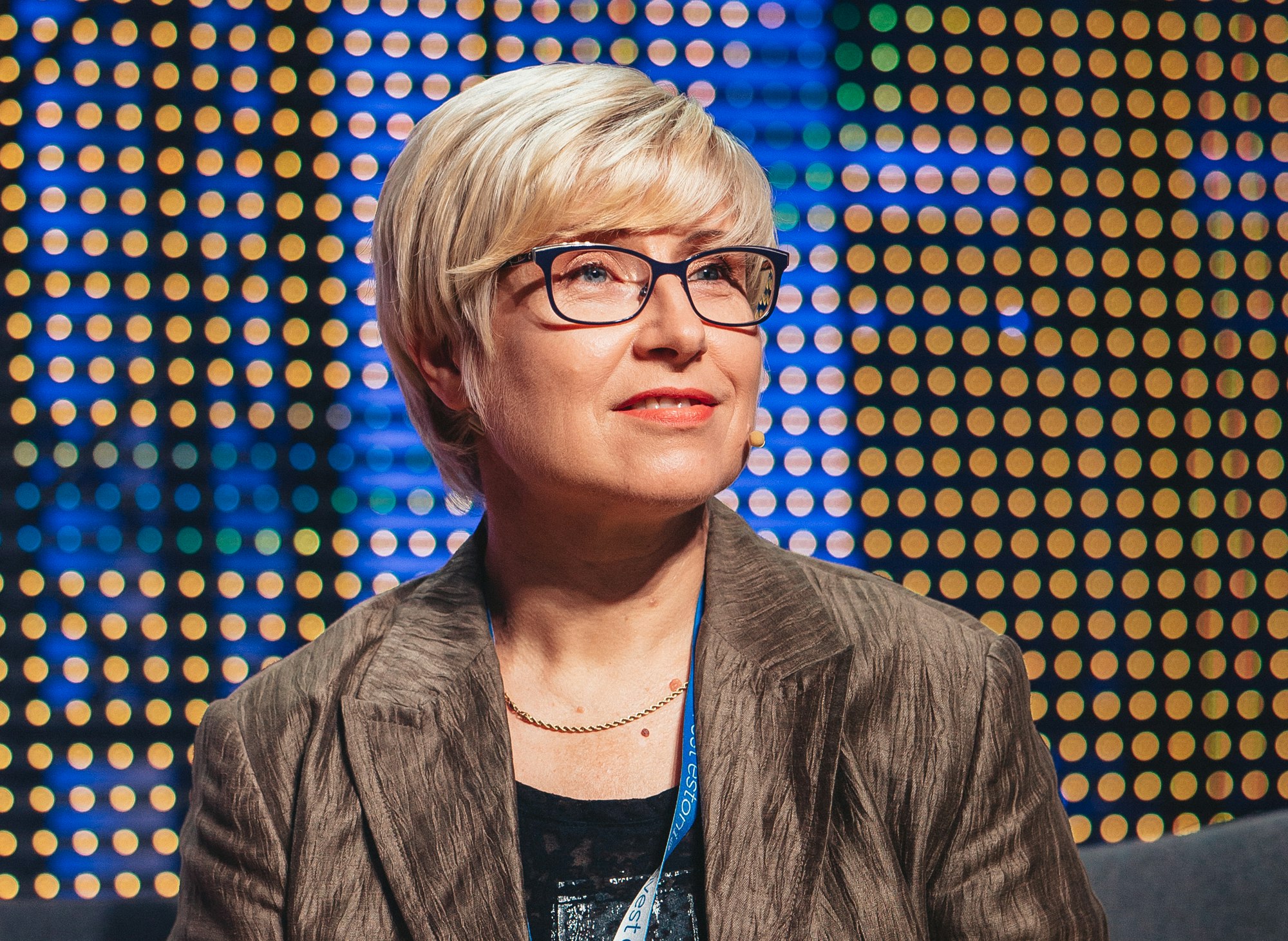 Heidi Kakko has helped advance all stages of innovation funding — from prototype funding and angel investments, via EstBAN, through the seed stage of the first VC fund in Estonia, to the currently growth phase now as a partner of BaltCap Growth Fund. She also serves as a member of the Pilot Advisory Board of the European Innovation Council.
Her top Estonia picks are:
Veriff
An AI-powered identity verification platform founded in 2015, Veriff helps businesses, especially ones with a strong online presence, mitigate fraud and facilitate trust-building between organisations and their customers. The company has so far raised $23.8m.
"A phenomenal company from the very beginning, with a very young (at the time) founder, Kaarel Kotkas," says Kakko.
"Veriff operates in a very competitive environment and there are several companies that strive to build the service to become a standard of rejecting fraudsters. Kaarel himself is a hard-working visionary, but also a very humble person. Being more aggressive would probably make them a brilliant prospect for hitting the unicorn target in the next year."
Starship Technologies
"With its self-driving delivery robots, Starship ticks all the boxes for becoming successful," says Kakko.
"The Covid-19 crisis has paved the opportunity in an accelerated pace. Starship has been on the road for long enough to build the fundamental base for future success. Also being capitalised to an extent that enables it to be bold, but to focus very precisely not only on solving problems but enlarging the opportunity. I predict them to hit the unicorn milestone already in 2021."
And her future bets:
"I would keep an eye on Monese and Zego, both in fintech and operating from the UK. Monese is tailored to people with no recent credit history to open bank accounts in minutes. Operating in a competitive environment, the positive stubbornness of the Estonian founders could help to beat the odds. The market of the unserved segment is still large enough to build a very large business. Monese already has strong and ambitious financial backers on-board.
"I have high hopes for Cachet, led by female founder Hedi Mardisoo. Cachet is an insurance app for the gig-economy — fair and tailored for the part-time work schedule with an easy usage and simple solution. The gig-market is growing and for them the question is rather which markets to select for faster expansion.
"I really hope that some female-founded startups will join the club, and Funderbeam, led by Kaidi Ruusalepp, has the best chance. Funderbeam tries to disrupt the startup funding market by building an exchange for early-stage companies. It has all relevant components, but it still needs the magic to be discovered. So it will take longer than a couple of years."
Veljo Otsason — managing partner at Superangel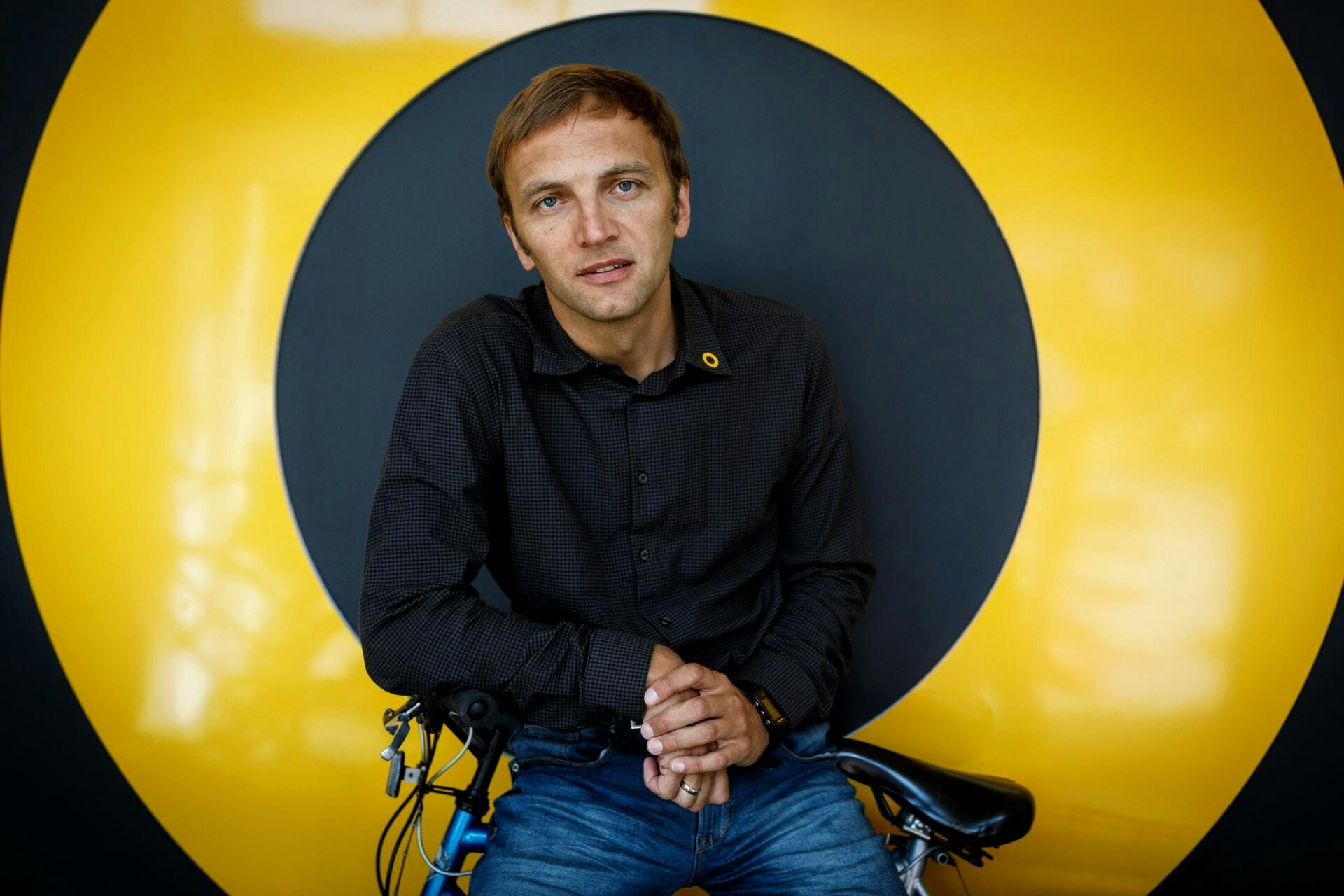 A seed fund founded and backed by top Estonian tech entrepreneurs, and an early investor in Bolt, Veriff, Starship, Monese, Pipedrive, Superangel is about to launch its second fund focusing on world-changing technology built in the Baltics and Nordics.
Otsason says that his usual unicorn predictions are Veriff and Starship, but since these are both portfolio companies he's chosen to highlight strong bets for the future.
Skeleton Technologies
"Skeleton is Europe's leading ultra-capacitor manufacturer," says Otsason. "They have developed a "superbattery" that charges quickly and lasts thousands of charge cycles without degrading. This could solve some of the biggest problems still holding back the energy transition and decarbonisation of the economy. Skeleton has raised over €100m and signed a €1bn letter of intent with a leading automaker to bring the technology to market."
Comodule
Operating in the highly competitive space of micro-mobility, Comodule helps connect light electric vehicles to the internet. The startup, founded in 2014, has connected over 200k vehicles to the internet to date, and also launched its own electric scooter onto the market in 2020, one developed and manufactured in Estonia and which is 90% recyclable.
"Estonia has become famous for the technologies driving the future of mobility and logistics, and Comodule is one of the most successful companies in this space," says Otsason.
Pactum
Pactum has been on Sifted's radar for a while now, ever since it raised $1.15m in pre-seed funding in 2019 to build a chatbot that could negotiate a contract in 15 minutes and get more value for both sides.
"Pactum develops AI to automatically negotiate contracts on a massive scale for companies such as Walmart," says Otsason. "Their system learns the value of contract terms and performs high-quality and considerate negotiations that reach a win-win outcome. This has huge potential and Pactum has developed the leading technology to unlock this value for companies and their suppliers."
Yrjö Ojasaar — investment manager at Change Ventures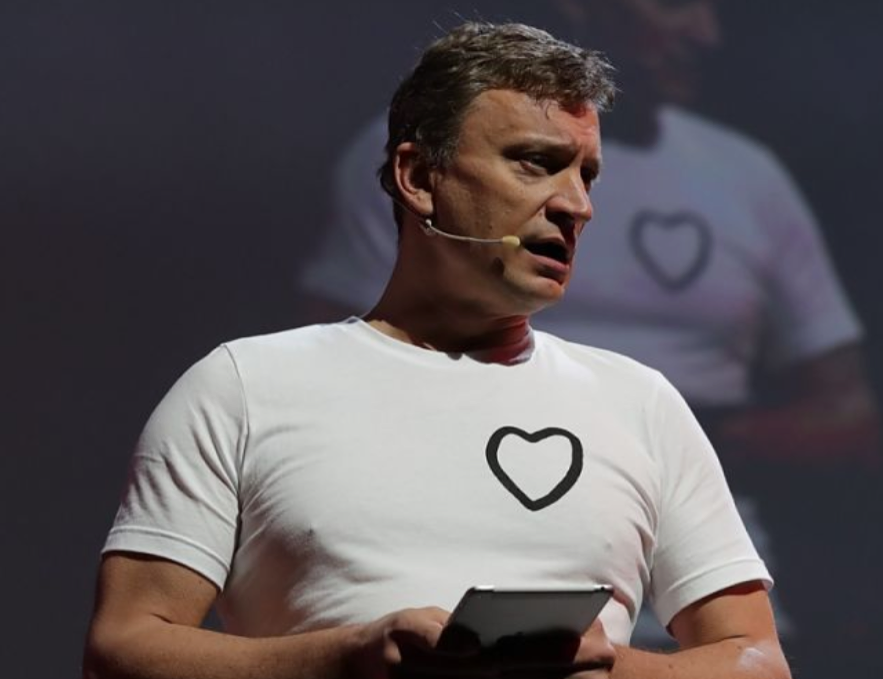 Change Ventures invests in ambitious Baltic founders and startups, and includes among its portfolio companies Veriff, which Ojasaar describes as the most likely next Estonian unicorn. But what are the ones to watch outside his portfolio?
Starship Technologies
"A team of highly capable AI experts who have built a very advanced self-driving robotic delivery vehicles platform that is revolutionising local last-mile delivery," says Ojasaar. "Starship is poised to become the leading autonomous delivery robot platform in the world."
RangeForce
Founded in Estonia, though now based in the US, RangeForce is a cloud-based cybersecurity training platform that helps assess and develop the skills of security professionals. The startup has achieved a lot in the six years since it launched, and raised $16m in Series A funding in July 2020.
"RangeForce earned its street cred by developing a cyber range for NATO's Cooperative Cyber Defence Centre of Excellence in Estonia and now allows private companies to evaluate and train its staff," says Ojasaar. "The best way to learn is to actually experience different cyberattacks and practice against simulated malicious attack vectors. The hands-on, engaging, and competitive environment is also highly scalable and cost-effective as it is fully cloud-based and remote operated."
His future stars:
Cachet
An insurance app for the gig economy, Cachet closed a €1.1m seed round last September. With the continued growth in gig work, especially related to Uber, Bolt and other driving apps, demand could be high for a provably simple, cost-saving solution.
"As work becomes more flexible and dynamic so should insurance," says Ojasaar. "Cache allows workers to instantly get custom-tailored coverage for the specific job they are doing, and for the exact time they need, with adjustable pricing. Cache has recently partnered with Uber to contribute to the vision of 'A Better Deal' for platform work in the EU."
Fractory
Founded in late 2017, Fractory connects engineers to production capacity around the world, through an automated platform.
"Fractory allows engineers to upload their product drawings, get instant price quotations and lead times and order production," says Ojasaar. "Many manufacturers across Europe have overcapacity, or underutilisation in off-peak hours. Fractory allows them to offer top quality and fast delivery at pricing that is competitive even with Asian manufacturers."
Kristjan Laanemaa — founding partner at Karma Ventures
Estonia-based Karma Ventures is an early-stage VC firm, specialising in late seed and Series A investments.
"The two most probable short-term unicorn candidates out of Estonia are Starship Technologies, which is building a network of last-mile delivery robots and is helping do this in an unprecedentedly energy and cost-efficient manner, and Skeleton Technologies, a manufacturer of ultra capacitors for an electrified world, which had a successful €40m Series D round last year.
Longer-term, we see Modularbank, the modular platform for seamless banking, rising to the same potential. Modularbank is one of our portfolio companies. Outside of our portfolio, we also really rate Pactum and Katana."