The brother of the deceased Colombian drug lord Pablo Escobar and a Kalashnikov-wielding Swedish executive known as "El Silencio" are suing Europe's most valuable fintech company, Klarna, in the US.
Escobar Inc, which was set up by Pablo's brother Roberto Escobar and run by the Swede Olof Gustafsson, is claiming that Klarna is unfairly withholding €400,000 in cash owed to them for a thousand flashy Escobar branded mobiles phones sold via the Klarna platform.
While the sums involved are not huge for a company valued at $10.6bn in its last funding round when it raised $650m, it's an unwelcome distraction for the group which is preparing for an IPO in the US and raises questions about how it got into this awkward position to begin with.
Speaking to Sifted, Gustafsson said that he was confident of winning and even delaying a planned IPO with the court case.
"I can guarantee that since my lawyers are very good, we will win in the US and that will be a big loss for Klarna. If we take this to a jury, we can get a temporary injunction. Then we can stop Klarna from going public in the US."
Klarna says that it withheld the money because it believed the phones sold were never actually being delivered to customers and so the money should be refunded. "A central part of our offer to the end-consumer is that if a trader does not send goods by agreement, it should not affect the consumer," said Klarna in a statement to Sifted.
The wild story of Escobar Inc
Escobar Inc was founded in 1984 in Colombia by Roberto Escobar and, since 2014, has been focused largely on protecting the family name, often suing companies and people that in some way are using the name Escobar to sell products.
It sued Netflix back in 2016 for the series Narcos and a settlement, for an undisclosed amount, was reached out of court. The company has also filed lawsuits against companies such as Apple and the rappers 2 Chainz and Snoop.
But the lawsuit against Klarna differs from the rest, relating not to protecting the Escobar brand but the company's recent attempts to use the drug lord's reputation to sell flashy looking phones covered in gold. And although the news has attracted media attention in Klarna's native country Sweden, the lawsuit has not had the same coverage internationally.
[caption id="attachment_32683" align="aligncenter" width="1982"]
Escobar Inc has been criticised for the advertisement of its phones. Photo: YouTube[/caption]
It started early December of 2019 when Escobar Inc released the Escobar Fold 1 —– described by the company as an unbreakable smartphone in gold. The story was picked up by mainstream media such as Fox News and Sky News.
According to media reports, reviews on YouTube, as well as the company itself, this phone and the following Escobar Fold 2 and Gold 11 Pro, are actually Royole FlexPai, Samsung Galaxy Fold 2 and an iPhone 11 but covered in a thin layer of gold or gold stickers. Escobar Inc has also been criticised for using sparingly dressed women in its advertisement and there were other media reports saying that the phones were not actually being sent to customers.
Oddly, the Escobar Inc products have been sold for a lot less than the market price of the original models. The Escobar Gold 11 Pro sold for $499, half the price of an iPhone 11. According to Escobar Inc, in some of the cases, it had to do with cheap deals made in Shenzhen, China, whilst the iPhone 11 Pro's were formerly damaged products that had been repaired.
A colourful CEO
Whilst Roberto Escobar is the main owner of Escobar Inc, he is running the company together with the young Swedish chief executive Olof Gustafsson.
Gustafsson — who can be seen posing in a black suit, a heavy gold chain around his neck and with a Kalashnikov rifle in a Twitter post — started his entrepreneurial career as a 17-year-old when he started a publishing company for comic books as well as a magazine about comic books.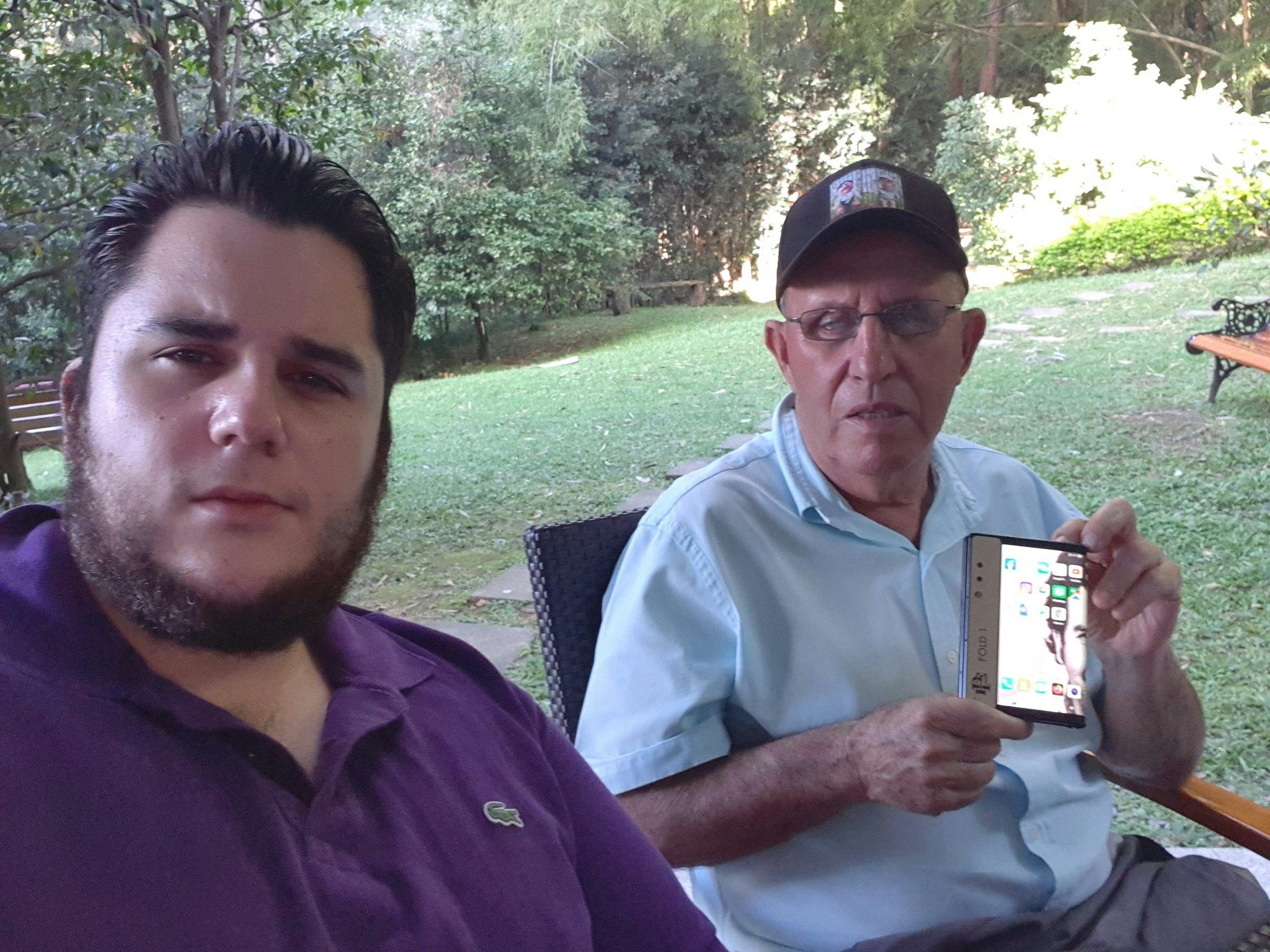 After publishing a translated version of the comic book on the pop star Michael Jackson's life in 2009, he came up with the idea of making a video game with the pop star. This took him to the US but the game never happened. Instead, Gustafsson ran into a filmmaker that had done a documentary on Pablo Escobar, and Gustafsson thought the deceased druglord would be an even better person to make a video game about.
For the correct licensing for the game featuring Pablo Escobar, Gustafsson reached out to Escobar Inc.
According to Gustafsson, following a meeting about the licensing with Roberto Escobar, Gustafsson was asked if he wanted to be boss. That is how Gustafsson, six years ago, became the chief executive of Escobar Inc at the age of 21.
Striking the Klarna deal
Back in 2019, Roberto Escobar set up the London-based company Pablo Phone, with offices in Soho Square. The company in London would run the webshop for Escobar Inc whilst Gustafsson, with the help of his family holding company in Sweden, set this company as a business customer of Klarna. This meant that, in effect, Escobar Inc was able to sell its phones through Klarna.
"Do you know how much I had to do to set this up?" Gustafsson tells Sifted. "People don't realise that it isn't so easy to become an approved [business] customer at Klarna. We went through a process lasting weeks."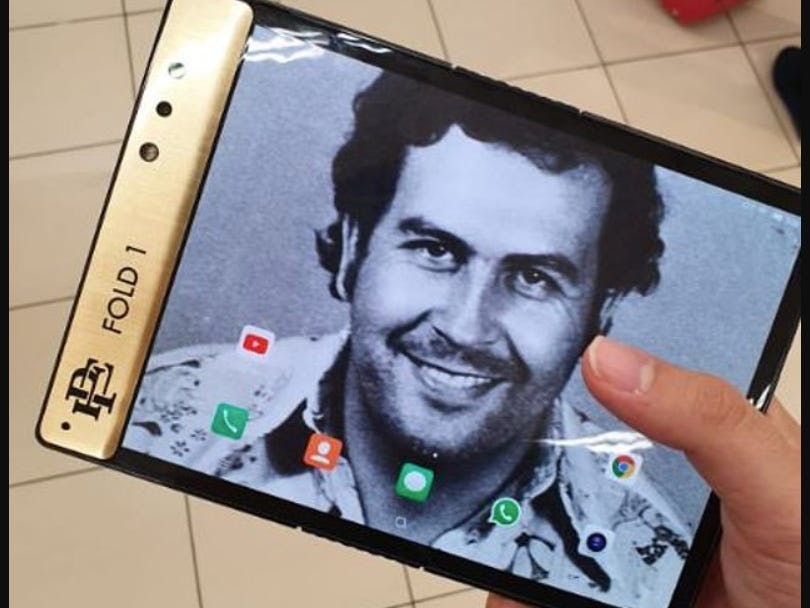 According to Gustafsson, as part of the process, he had to show Klarna the site from which the phones would be ordered, the prices of these and how they would be advertised.
Within three days of the release of the Escobar Fold 1, in early December 2019, Gustafsson claims that over 1,000 phones had been sold through the website.
However, within those three days Klarna was getting cold feet and on the third day stopped the sales through its platform. The reason given was ethical reasons, according to the company.
Klarna's doubts
There were two concerns that Klarna eventually had about the Escobar phones which prompted them to stop the trading through its platform and stop paying out the money to the business account.
In an email that Klarna sent to Gustafsson at the end of January, which was published on Di Digital, the fintech said it had decided to discontinue Escobar Inc as a business customer due to "ethical reasons".
"We have terminated the store's agreement with reference to our ethical guidelines," it says in the email sent from Klarna to Gustafsson's Swedish lawyer.
Klarna's ethical guidelines give a lot of leeways for the company to decline or terminate traders.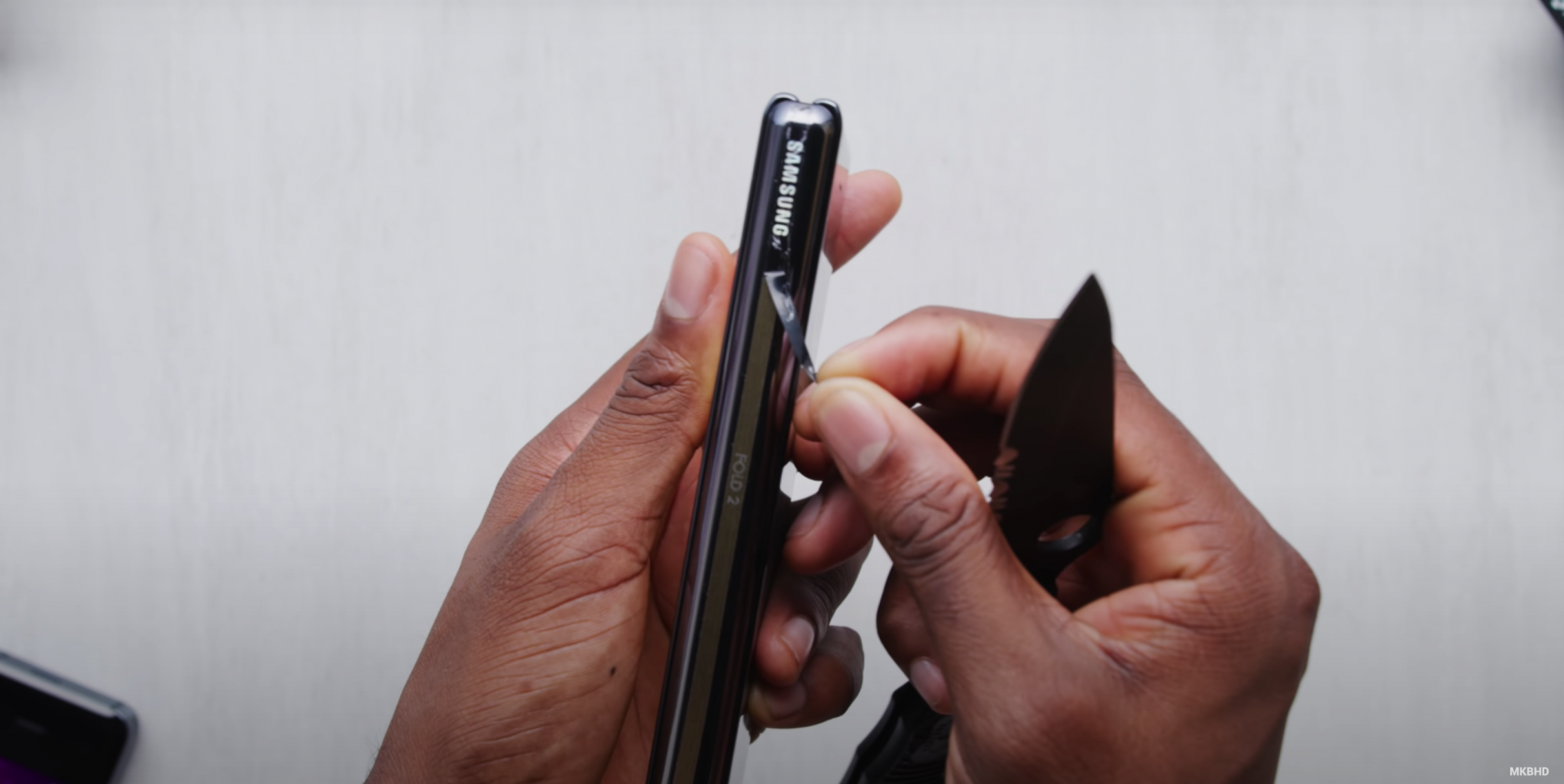 Why Klarna didn't pay Escobar Inc for the phones the company had sold through the platform had to do with suspicions that the phones never reached the customers, according to the same email sent from Klarna.
The weeks after the launch, some Escobar Inc customers asked Klarna for chargebacks since they had not received their phones.
According to the same email, Klarna then requested to get delivery details of randomly selected 20-odd mobile phones, which details Gustafsson's Swedish company first failed to share and later only shared information of which country the phones had been delivered to, not specific addresses.
Denial by Escobar inc
This is denied by Gustafsson.
"We have done everything Klarna has asked of us. We have given them evidence that we have sent the devices; we have given them evidence that all the devices have been delivered; we have given them evidence that we have paid for postage – to show that it is not a scam or similar," Gustafsson tells sifted.
At the time the email was sent, January 30, Klarna was still waiting to do its final calculations on money owed.
The failure to share the delivery information with Klarna meant that the 4m SEK, approximately €400,000, that Escobar Inc claims were paid to Klarna for the phones, was withheld by the fintech startup —– and is still withheld 10 months later, according to Gustafsson.
However, customers could continue buying the phone by transferring funds straight into Gustafsson's Swedish company's account at Nordea in Stockholm, according to a post in Reddit.
According to Gustafsson, also known as "El Silencio" as of Escobar inc's website, all products ordered and paid for through Klarna have been sent out to customers.
"And we have proof of this since we have a large bill from [the delivery company] Postnord, paid by us."
That is at least a few million dollars that we have lost because of

them
Gustafsson said he could not share any of the documents that back up his claims with Sifted, because of the case against Klarna.
When Sifted talked to Gustafsson at the end of October, he said that the money that the company is suing Klarna for is not just 4m SEK but also an additional 3m SEK due to the amount paid to lawyers and the cost of taking the fintech to court.
"They haven't paid us any of the money yet and we would not even accept a payment of the deposits now," Gustafsson says.
"It costs us a lot to sue them but it's not just about the money. Just imagine how much money we have lost in possible revenue because they didn't deliver on the service that they had promised. That is at least a few million dollars that we have lost because of them."
The threat of a temporary injunction
The case against Klarna is based in the court of California where Gustafsson lives. He is sure that his lawyers will be able to take Klarna in front of a jury, and by showing the proof that he says he has, he is sure of success.
That lawsuits can hurt a pending IPO is true but it is doubtful that Escobar Inc would have any influence over Klarna's planned public offering. In cases where lawsuits have had an impact on companies' public offering, it has usually to do with litigations or patent disputes and not by a single trader like in this case.
According to a person inside of Klarna, the whole thing is unofficially talked about as a bit of a joke within the company.
Whilst Gustafsson believes that the case will go to court early next year, Klarna is trying to get the case dismissed.