Entrepreneurs in residence (EiRs) are popular with investors and companies wanting to keep smart people close — those who won't join full time because they want to start their own thing. Firms like Index Ventures, Prague-based KAYA VC and Paris-based family office Otium Capital all have, or have had, entrepreneurs in residence. 
Investors support EiRs because they want seasoned entrepreneurs and operators to start companies they can invest in early — they believe their experience will lower the risk of a company failing.
"We want to support exceptional people to build companies," says Timo Ahopelto, founding partner at Helsinki-based VC Lifeline Ventures. "We expect [the EiR] to contribute to our firm and an opportunity to invest if our terms are competitive and our skill set is a match."
There's an implicit — and sometimes explicit — expectation that an entrepreneur in residence will raise from the firm when they start a company. "For us as an early-stage-focused VC, it gives us the option to invest even earlier and be even more people-based," says Thilo Winter, operating partner at early-stage investment firm Atlantic Labs in Berlin. 
It gives [our firm] the option to invest even earlier and be even more

people-based
Juha Paananen, for example, was an entrepreneur in residence at VC firm Cherry Ventures in 2019. He started Soba — a no-code games development platform — and Cherry Ventures invested in its $13.5m seed round last year. 
But what does being an entrepreneur in residence actually entail? And how do you become one?
What is an entrepreneur in residence?
Entrepreneurs in residence tend to be experienced founders, operators or executives. They join a firm to support the investment team with dealflow and portfolio support, with the end goal of starting a new company or joining one of the portfolio companies they've been working with. 
It's not just serial entrepreneurs who are offered these roles. "Increasingly, ex-operators turned founders are holding EiR roles before starting their first company," says Miika Huttunen, who was the CEO of European tech conference Slush and is now an EiR at Lifeline Ventures.
Other examples of entrepreneurs in residence include Mona Ismail, who was an EiR at Lifeline Ventures and is now the founder of social media platform Some Frogs; Raffael Wohlgensinger, ex-EiR at Berlin-based VC FoodLabs and founder of biotech Formo; and Nina Mannheimer, who was also at FoodLabs and is now the cofounder of agritech Klim.
What does an entrepreneur in residence do?
An entrepreneur in residence at a venture capital firm is expected to start a company at some point. According to Huttunen, working on your startup is the most important responsibility. "Whenever we partner with an entrepreneur in residence, we have the explicit aim of founding a company together, even if the business case is not yet clear," says Winter. While they are figuring out what to build, EiRs use their experience as founders and operators to advise and support the firm they're working with on its investments and portfolio.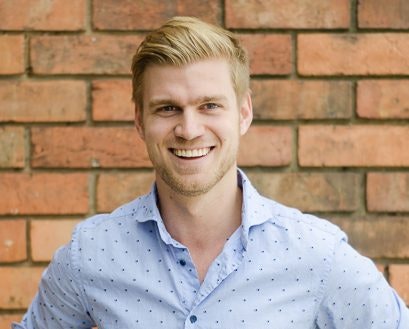 "Although I did not have any formal responsibilities, I supported the investment process for the verticals I had experience in; helped early-stage companies with their initial product definition and go-to-market strategy; and supported general company building processes," says Thomas Harsch, an EiR at Atlantic Labs.
Harsch, who previously founded social commerce platform Elenas, started careers education platform Coleap while in residence — it's recently raised a €2.8m pre-seed round, which was led by Atlantic Labs.
Pauliina Meskanen, currently an entrepreneur in residence at Lifeline Ventures says, "80% of my time is spent building my deeptech climate startup. This can mean doing desktop research, talking to industry experts and reaching out to research institutions and universities to discover research-based solutions to the challenges we are identifying. With the remaining 20%, I support Lifeline's portfolio of climate startups with their day to day."
Time commitment
"Being an entrepreneur in residence is a full-time role until you launch your company or join a company that you've been working with," says Harsch. 
An entrepreneur in residence tends to stay with a firm for a minimum of six months until they go full-time on their startup. They can also stay at the firm in the early days of the company to make sure they're working on the right idea, and to make the most of the support available to them — including a salary, venture-building support, office space, administrative help, access to mentors and experts, a network of founders and operators and regular sparring time with the investment team. 
Sometimes, a specific amount of time is set aside for supporting portfolio companies and for company building. Petr Kovacik, EiR at Prague-based KAYA VC, spent three days a week over four months with Prague-based climate tech startup Woltair, supporting its goals to scale faster.
Why do talented operators want to be entrepreneurs in residence?
Most entrepreneurs in residence have been successful in a previous role and are trying to figure out what to do next. They get inside knowledge on what VCs are interested in and investing in, as well as the potential for an early first cheque to support their new venture. 
Harsch stepped down as CEO of Elenas before becoming an EiR. He'd just returned to Berlin from Colombia and needed to get reconnected with the European ecosystem. Atlantic Labs helped him set up his hiring processes and introduced him to key service providers like his first product designer: "Having a vetted list of providers to choose from saved us a bunch of time."
When Atlantic Labs then led his new venture Coleap's pre-seed round, he says it came down to the relationship he built with the firm during his time as an entrepreneur in residence — the trust created was something that "sped up our fundraising process", he says.  
EiRs may also be talented operators who have never run a company. They may have an idea and the skills to execute a particular company building process, but lack the confidence to transition into a CEO role. Being an EiR derisks the process — they have access to a network of portfolio founders to not only support, but be inspired by, as well as the experience of VC teams and advisers. 
If you don't have existing relationships, connect with funds on LinkedIn or Twitter. Show genuine interest and be

helpful
Huttunen worked with many founders in his role at Slush, and realised he wanted to be one himself. But as a first-time founder, he didn't want to go at it alone: "I needed some space to learn and incubate my ideas for a startup. I looked at a lot of different models — for example, accelerators and venture builders — but thought this was the most interesting one." 
EiRs also need to work out if they actually want to be an entrepreneur. If not, they have the option to join a portfolio company as an executive or join the other side of the table as an investor. 
Some founders become EiRs to give back to the next generation of founders. Kovacik founded Czech aggregator website Skrz, which he sold his stake in in 2018. He decided to join KAYA because it gave him the framework to support founders while working on a new startup. It also held him accountable to do both. 
How do you become an entrepreneur in residence?
Most firms don't have formal EiR programmes. They aren't openly advertised and are offered to experienced founders, operators and, sometimes, investors in their networks. EiRs may have been introduced to a fund because they coinvested as a business angel; they referred talent or dealflow; or they were an expert voice the firm leaned on during due diligence processes.
"I'd known the team for a while as they invested in my company — I knew I could learn a lot and start something new with their support. Pavel Mucha, our general partner, told me they didn't have an exact job description but we would figure it out together. I knew that they trusted me as much as I did them," says Kovacik. 
A warm introduction is the best way in. "If you don't have existing relationships, connect with funds on LinkedIn or Twitter. Show genuine interest and be helpful — maybe introduce a company that fits their investment criteria," says Harsch. 
What's the salary of an entrepreneur in residence?
EiRs are employed at a firm level. "They receive a salary just high enough to entirely focus on their new endeavour without worrying about their next rent payment," says Winter. An EiR we spoke to claimed to receive a monthly salary of between €4-6.5k, for an average period of six months. 
According to Glassdoor, entrepreneurs in residence in Germany earn between €57.9k-108k a year. However, this data includes roles at company builders like Entrepreneur First and Antler, which call their participants entrepreneurs in residence.