One of the lasting effects of the Covid-19 crisis may be a change in the way we use office space.
Few people worked from home regularly before the pandemic — around 5% of the UK workforce and around 4% in the US for example. During lockdown, a majority of office workers have shifted to working remotely from kitchen tables and spare bedrooms and many predict this will become a permanent arrangement.
The idea of having a big head office in the middle of a city that everyone travels to — and which sits half empty most of the time — will

disappear.
In a recent UK survey, 68% of people said they were more productive or equally productive working from home and 28% expected their employers to continue to allow flexible working afterwards.
"The idea of having a big head office in the middle of a city that everyone travels to — and which sits half empty most of the time — will disappear," says Antti Tuomela, cofounder of TRACTR, a Finnish startup that provides tools to help property owners tools to help plan and manage their space. "There is growing pressure to use space differently and more effectively. People are looking for places to work closer to home."
It may not be a choice. Continued social distancing rules may mean that offices have to space out workers more and can accommodate fewer people.
If companies go out of business, this too could leave a lot of office space empty. After the last financial crisis, US commercial property prices fell by about 30%.
The real estate sector is watching these developments with some alarm, says Alejandro García Manic, cofounder of Gleensite, a UK-based startup that offers predictive analytics for property developers.
"The current pandemic is changing the way people interact in the physical world and will shift the real estate market. How wide the economic impact will be is still hard to say but some space will become obsolete," says García Manic.
He says Gleensite has seen increased enquiries from customers who want to use the company's technology, which pulls in data from non-traditional data sources to make assessments about property values.
"There is interest in this because market participants are rethinking their approach, and have an accelerated need to make strategic choices."
There is a new urgency about looking at ways of using office space more efficiently, says Tuomela.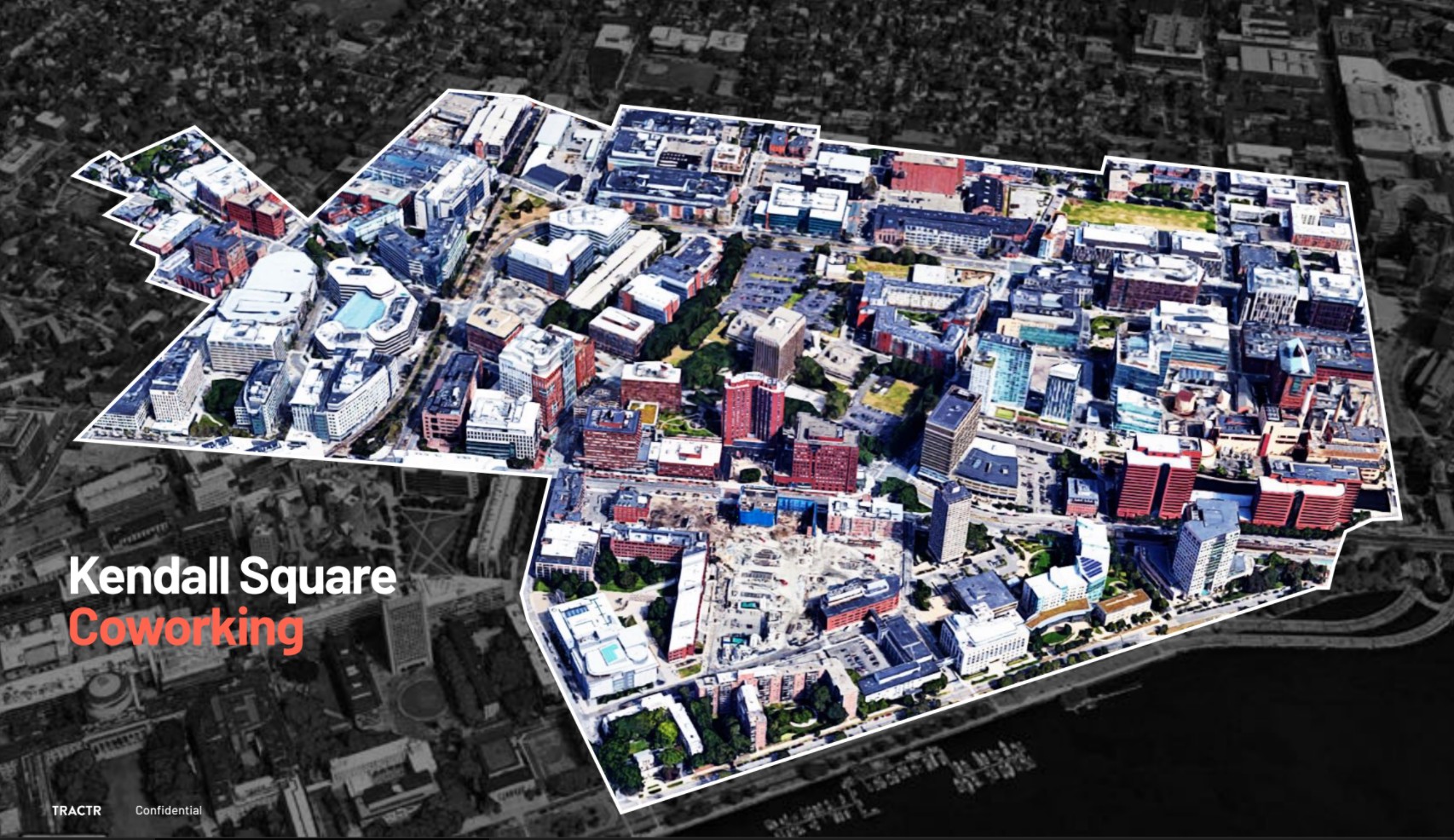 Even before the crisis, it was widely acknowledged that office space tended to be under-utilised — a number of studies have estimated that the average worker is at their desk just 40% of the time. A 2018 study estimated that big businesses in England and Wales were wasting more than £10bn a year in under-used office space.
TRACTR started off helping schools and universities use their space more efficiently. Space is notoriously used very poorly in these areas, says Tuomela. Only about 20-30% of space at British universities, for example, is in use at any given time, he says.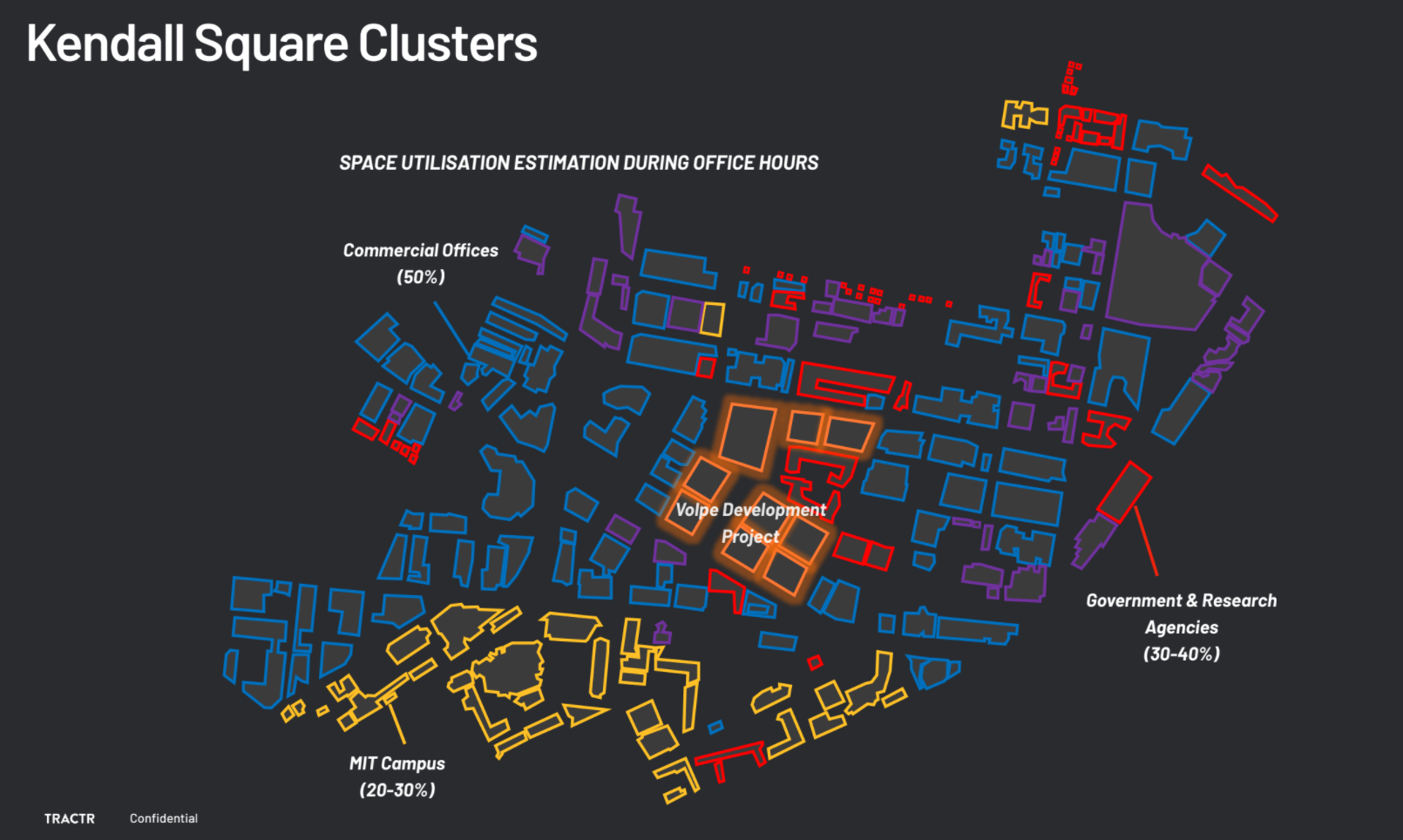 The TRACTR team had early success with helping a new high school in Haukilahti, Finland, decrease the amount of space it needed to build, saving 35% of costs in the first year alone — while taking on an additional 100 students. They were also able to squeeze a school into the expensive and highly sought-after Shanghai Bund district, by sharing some of the space at a nearby hotel and museum, which wasn't needed by these companies during the day.
Now Tuomela says he is increasingly getting calls from multinational companies who want to rethink the way they use office real estate. The company is working with Montreal Living Lab, and with the Kendall Square coworking space project in Cambridge, Massachusetts. The startup has just raised a €1.85m seed round from Lifeline Ventures, Halton Group and Reaktor to grow the business further.
In the future, every building could become a coworking

space.
Tuomela believes every office building in the future will have to look at some kind of flexible usage option — every building could become a coworking space.
Coworking spaces, with their tightly-packed in tenants, have been hit hard by the immediate effects of coronavirus lockdowns. But in the longer term, this model, which uses space more flexibly and efficiently, and divides time as well as space, could become more popular as real estate companies try to squeeze more value out of their investments.
Companies that have grown used to remote working may increasingly opt not to have an office at all, simply renting facilities occasionally when needed. Companies with expensive, city-centre offices, meanwhile, would increasingly look to recoup their investments by hiring out their spaces. Tuomela predicts that by 2030, coworking spaces could account for 30% of US office space, up from around 5% today.