In an unassuming industrial estate on the outskirts of Lund, a university town in southern Sweden, a team of engineers is working on tech that could — if it can scale up — mean a paradigm shift in the way we drive our cars.
Elonroad is retrofitting roads to charge cars as they drive along them (think of it like a giant Scalextric). The company takes its name not from Elon Musk — as many presume — but from "el", the Swedish word for electric. 
Karin Ebbinghaus, CEO of Elonroad, says the shift to electric vehicles needs to be met with innovation in charging infrastructure. "In electric vehicles, we've taken out the tank and replaced it with a battery but the charge point looks the same as when you're refilling gas," she says. "We're just copying the old structure."
Elonroad has a very different idea. "We can stream energy, the same way we're streaming music," says Ebbinghaus, meaning batteries wouldn't need as much capacity, potentially cutting the costs of cars and removing the need for kerbside charging infrastructure.
How e-roads work 
Elonroad, which was founded in 2014, embeds strips made from aluminium and rubber into existing roads. When a car drives over them, they send a radio signal to identify if it's a vehicle authorised to charge. If it is, it then switches on the current in the strip and the car picks it up as it drives. 
"If you drive a truck, you can drive one kilometre on the road and you will get one kilometre of extra charge. If you're a small EV, you get three or four kilometres," says Ebbinghaus.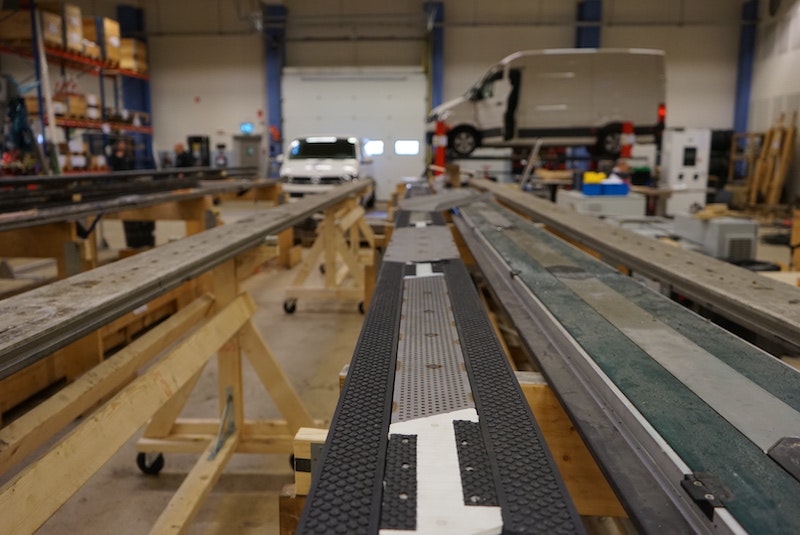 Cars have to be retrofitted to include receivers that can pick up the charge — but Elonroad says it plans to open source the tech needed to retrofit a vehicle to reduce that "friction" point. Sensors in the road tell the company how much energy a car has used, so they can bill the customer. 
As well as roads, the technology could be used in places like container ports, factories or mines, says Ebbinghaus, where vehicles do the same route over and over, so a smaller amount of e-road would be needed.
Governments bet on e-roads 
Several governments have expressed interest in electric roads, prompted by incoming legislation that will, in the European Union, effectively ban the sale of all cars with internal combustion engines from 2035.
The French government is currently building a trial two-and-a-half-mile stretch of electric motorway near Paris. Elonroad is one of three companies deploying tech in the trial. If the trial is successful, France plans to build 3,000 to 4,000 km by 2030. 
Sweden has already deployed a number of pilot projects and is planning to electrify one of its motorways. As part of Sweden's trials, Elonroad deployed a one-kilometre stretch of road in Lund, financed by the Swedish Traffic Authority. 
Other companies working on e-road technology include German multinational Siemens, which is working on overhead electrification (similar to a tram) and Electreon, a listed Israeli company working on similar tech to Elonroad's. 
€1m per kilometre
A kilometre of e-road will cost roughly €1m. A hefty amount, particularly given that battery tech continues to evolve and could hit a level where cars can travel long stretches without needing to charge — rendering electrified roads a less pressing investment.
Ebbinghaus says higher capacity battery innovation could affect the model at some point, but that we don't necessarily have space for the amount of charging points needed if we electrify the whole fleet.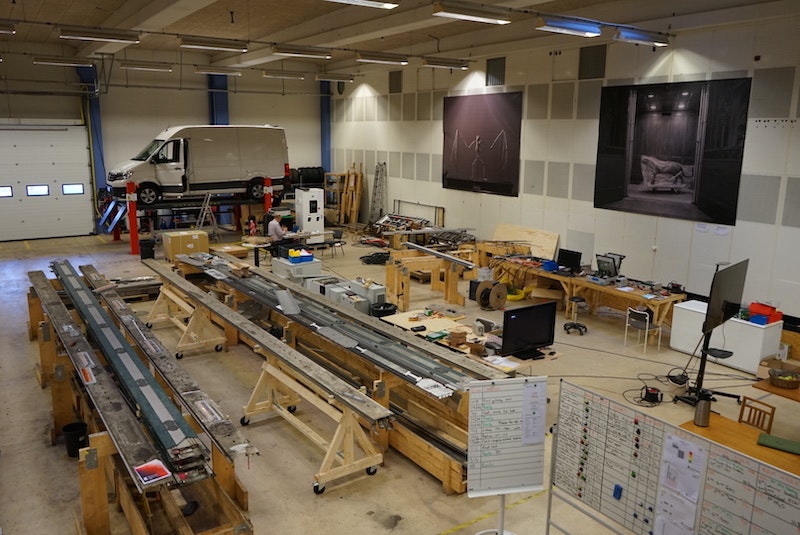 "If we want to electrify the whole society, we will need so much more charging and so many different alternatives," she says.
Funding Elonroad
Startups aiming to build infrastructure, like Elonroad, face large capex costs. The company tells Sifted its loss for 2022 was SEK 12.6m ($1.2m) — but says it predicts revenues of €3m for 2023 and €7m for 2024.
As well as building tech for e-roads, Elonroad has a commercial product that charges vehicles while they're standing on strips in the ground, saving space in places like factories and logistics hubs. It's secured a contract with logistics giant Martin & Servera.
It's previously secured backing from investors including Almi Invest, Bring Ventures, Unreasonable Impact, EIT Urban Mobility and the European Innovation Council — and is currently raising. 
"We're raising about €10m. It's a hard climate to raise in at the moment, especially if you're building hardware. And we're not based in Stockholm, and," Ebbinghaus jokes, "I don't have a Patagonia vest — or a beard."