A few years ago, people questioned Swedish startup Einride's founder when he talked about building autonomous trucks. An incumbent once quipped sarcastically that competitor Tesla's trucks would "work perfectly for delivering bags of crisps".

But it looks like the freight mobility company will have the last laugh. The team says its tech is gaining traction, and it's just announced a $500m financing round — split between $300m in debt and $200m in equity financing. It's Europe's largest autonomous mobility round since UK startup Wayve's $200m round in January, according to Dealroom data.
The $200m equity financing includes a convertible note of $90m raised earlier this year, and is made up of new and existing investors, including:
Swedish pension fund AMF
European VC EQT Ventures
European VC Northzone
Swedish infrastructure investor Polar Structure 
Swedish impact investor Norrsken VC 
Singapore-based investment company Temasek.
From T-pods to a large fleet of trucks
Einride is most recognised for its funny-looking driverless freight vehicle — the T-pod — known to be the first of its kind to be allowed on the roads of Sweden (​​without a safety driver on board) in 2019. It launched a similar pilot in the US in October 2022.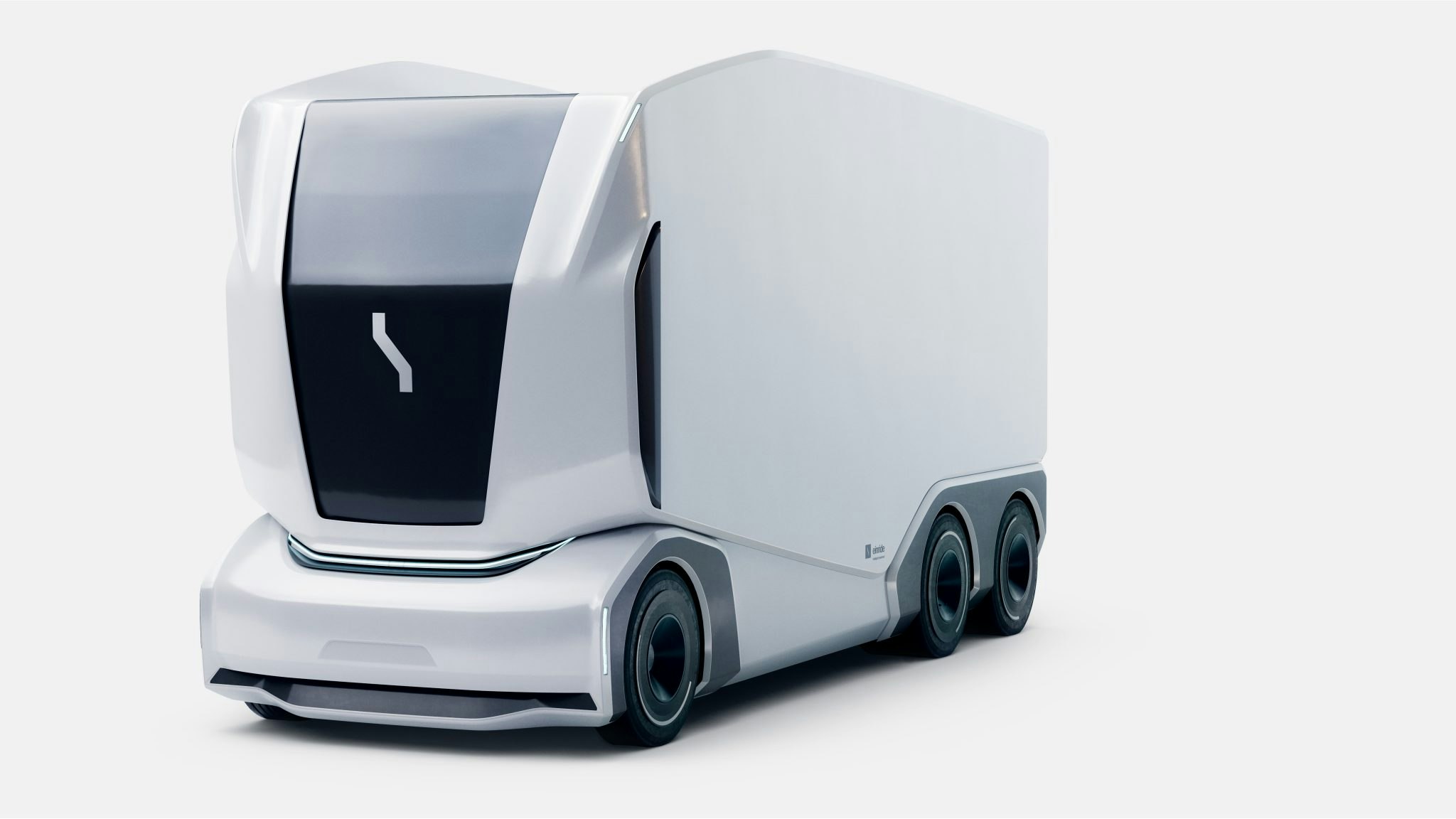 Einride has invested in building a whole freight mobility ecosystem, which includes its software program Saga, charging infrastructure and connectivity networks that can also be used with externally built trucks. It's this tech-based solution — not just focusing on the T-pod — that the company is betting will make it the most successful. 
It's amassed a significant fleet of trucks built by third-parties, to which it can add its driverless hardware and software. In June 2022 Einride acquired 110 electric trucks from Swedish truck manufacturer Scania, and in December of last year used 120 electric trucks from Mercedes Benz in Europe. It also ordered 200 electric trucks earlier this year from electric vehicle company BYD for use in the US — which is the largest order outside of Asia, according to BYD. 
The company's traction
Einride has signed contracts with grocery chain Lidl Sverige and DB Schenker, and launched in Germany in September this year with Swedish home appliances brand Electrolux using its vehicles for shipping. Last week, the company announced it had entered Belgium, the Netherlands and Luxembourg together with the US-Belgian brewery AB InBev. 
How the new investment will be spent
Whereas Einride's $110m Series B 18 months ago was focused on taking its autonomous electric freight vehicle to the US, the Series C is focused on growth, both in Einride's existing markets and the ones into which it is expanding.
The $300m debt funding, which includes an initial facility of $150m starting in January 2023, was signed with Barclays Europe. The aim of the debt is to ensure long-term funding for Einride's current and future electric, heavy-duty vehicle fleets.
Sifted take
In 2019, three years after founding, Einride had only raised €10m in capital from angel investors and entrepreneurs. So it's safe to say things have been moving along nicely in the last few years. 
With the rise of startups facilitating electrification in Sweden, like battery gigafactory Northvolt, electric aeroplane manufacturer Heart Aerospace and electric boat companies like X Shore and Candela, Einride is in good company. Given this growing cohort of companies, there are finally now plenty of local heavy-weight investors to back the electric freight company. 
In 2019, founder Robert Falck told Sifted that he was keen to look into strategic partnerships. For a small company trying to change the truck industry, why compete with the large truck manufacturers if you can get them on your side — especially if you first and foremost see your startup as a tech company.