Global VC firm Eight Roads, best known for backing companies like Cazoo and Spendesk, has raised its fourth fund for European and Israel scaleups. 
Davor Hebel, managing partner and head of Eight Roads Ventures Europe, says it will deploy the $450m across 15 to 20 new companies in consumer, SaaS, fintech and healthtech in the region. The average initial cheque size will be $5m to $50m per company. The fund doesn't specify a stage, only that they're looking for "companies that have reached product-market-fit." 
Hebel, who's been investing in European tech since what he refers to as the "ice age", says "Europe has come on leaps and bounds" as it creates bigger tech companies and more successes outside big hubs like London. 
Take the case of used car marketplace Cazoo. Back in November 2018, Hebel recalls having lunch with serial entrepreneur Alex Chesterman. Chesterman had just sold his previous company, Zoopla for £2.2bn, and said he already had a new company in mind. Just over three years later, that company, Cazoo, has gone public in the US via a special purpose vehicle (SPAC) and is now worth over $7bn. 
Eight Roads is backed by investment giant Fidelity and doesn't have any other LPs. The company used to be the proprietary investment company of Fidelity International Limited but demerged in 2019. 
Here are the most valuable European companies Eight Roads has invested in (some have been acquired or IPOed and some are still private), based on valuations compiled by Dealroom: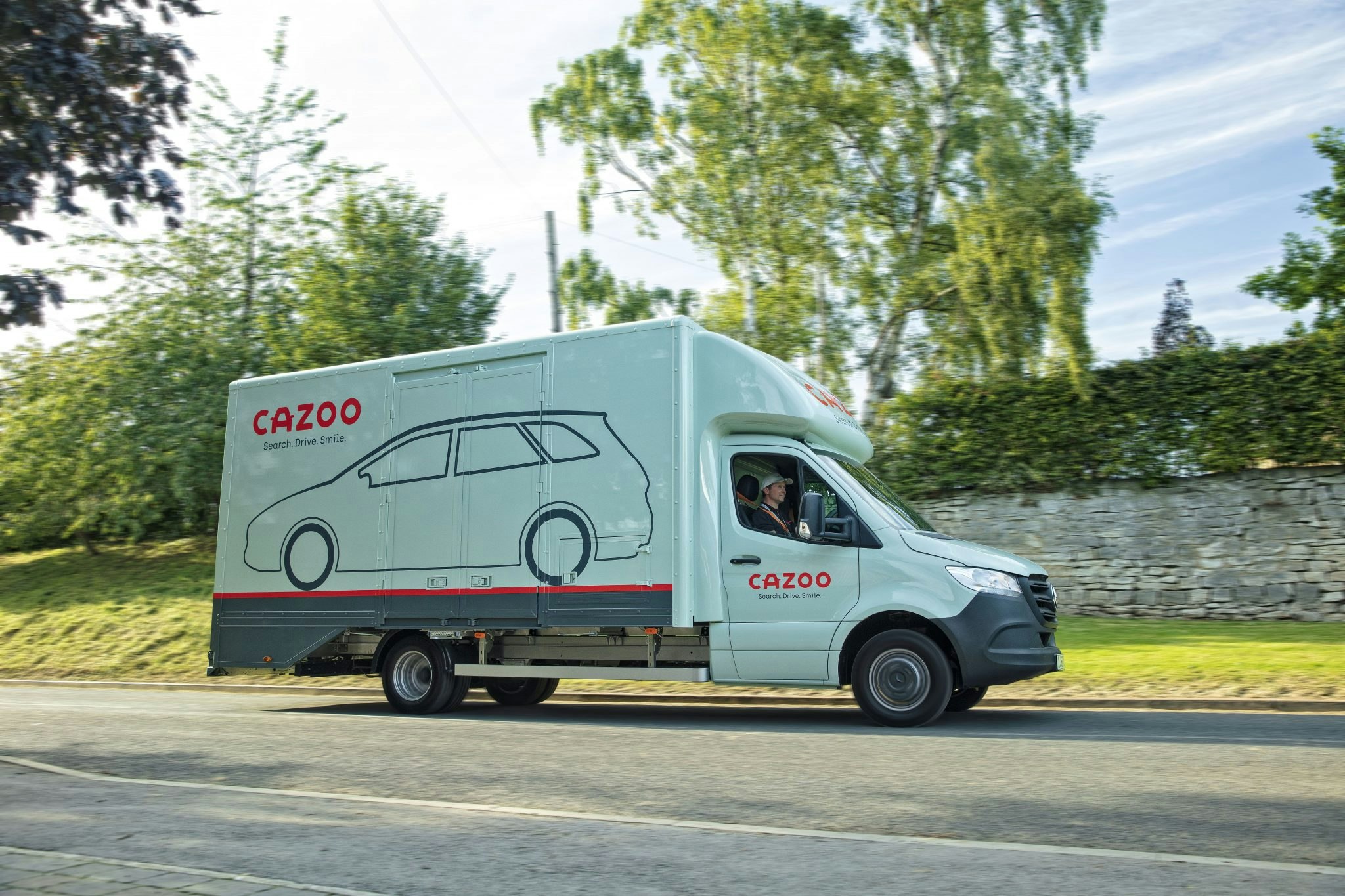 1/ Cazoo
Online used car marketplace Cazoo was founded by Alex Chesterman in 2018. It became the fastest European tech company to reach the $1bn unicorn milestone (a record that has since been beaten by Gorillas). Eight Roads invested in 2020. 
In February, just before a SPAC deal was decided, valuing Cazoo at $7bn, Eight Roads owned just shy of 1% of the company, according to Beauhurst. 
2/ Fireblocks
Tel Aviv-founded Fireblocks is a crypto infrastructure startup. It most recently raised a $310m Series D from Stripes, Sequoia, Spark Capital and Coatue at a $2bn valuation. Eight Roads invested in the $16m Series A in 2019. 
3/ Neo4j
Eight Roads was an early investor in this Malmö-based database company, originally leading the $10.6m Series A back in 2011. It's now worth $2bn after a $325m Series F led by Eurazeo. It was the largest investment in database history, according to the company. Definitely a slow burn compared to the growth of more recent European companies like Cazoo. 
4/ AppsFlyer
Another Israel-founded company, AppsFlyer is a SaaS mobile marketing platform. Eight Roads led the $20m Series B in 2015. The company was most recently valued at $2bn after an investment from Salesforce Ventures. 
Hebel says that SaaS is one of the biggest investment areas for the firm. Customers "are used to a certain consumer experience in their customer life, so why wouldn't you have the same delightful experience in new software?"
5/ Letgo
Second-hand marketplace Letgo was originally headquartered between New York and Barcelona. It was acquired by competitor OfferUp in 2020. 
6/ Made.com
The ecommerce furniture platform was one of the UK's early tech successes. Eight Roads participated in its Series C in 2015. The company IPOed earlier this year at a £775m valuation. 
7/ Otrium
Dutch startup Otrium wants to solve fashion waste by creating an ecommerce marketplace for brands to sell excess stock. Eight Roads invested for the first time in 2020 when it led the $26m Series B. Dealroom estimates the company is worth a little over €800m. 
8/ Wallapop
Eight Roads invested in this "virtual flea market" based in Barcelona for the first time in 2015. It briefly merged with another Eight Roads company, Letgo, before selling its stake in 2018 and has since raised more VC cash. 
9/ Spendesk  
French B2B fintech Spendesk first welcomed Eight Roads onto its cap table in 2020. The VC followed on again in 2021. The deal was led by Eight Roads Ventures Europe's first female partner, Lucile Cornet (she was promoted earlier this year). 
Hebel says Eight Roads "would love to do even more" investing in fintech, and says that Europe is still in the "early innings" in terms of the sector. 
10/ Oviva
Eight Roads first invested in this London/Zurich-headquartered digital health company in the Series A in 2017. The company gives digital diet and lifestyle coaching, in particular for people with diabetes, and raised an $80m Series C last month. Hebel says, "it's becoming much easier to give people very customised and personalised advice about what they should eat and when they should eat, and track all the key indicators." 
"We're starting to see some incredibly interesting European digital health companies," he says.