European VC funds will receive an additional €1bn boost of public money as the EU aims to accelerate the economic bounceback from the Covid-19 pandemic.
In an interview with Sifted, Alain Godard, the chief executive of the European Investment Fund, which is already one of the biggest backers of the region's VC funds, said it would allocate about one third of its latest capital increase to indirect equity investments.
The EIF's shareholders last month approved a 64% increase in the fund's share capital from €4.5bn to €7.4bn.
Godard said that the fund, which also supports small and medium-sized businesses through guaranteeing loans, last year worked with about 600 counterparties to provide credit guarantees to small businesses as well as investing in 700 funds.
Godard added that EIF was increasing its focus on environmental projects, where Europe was a "step ahead" of the rest of the world in terms of coordinating public policy and private investment.
"We will become less generalist and more specific in our investments. A good part — about 10% of our activity — will be dedicated to climate-related business."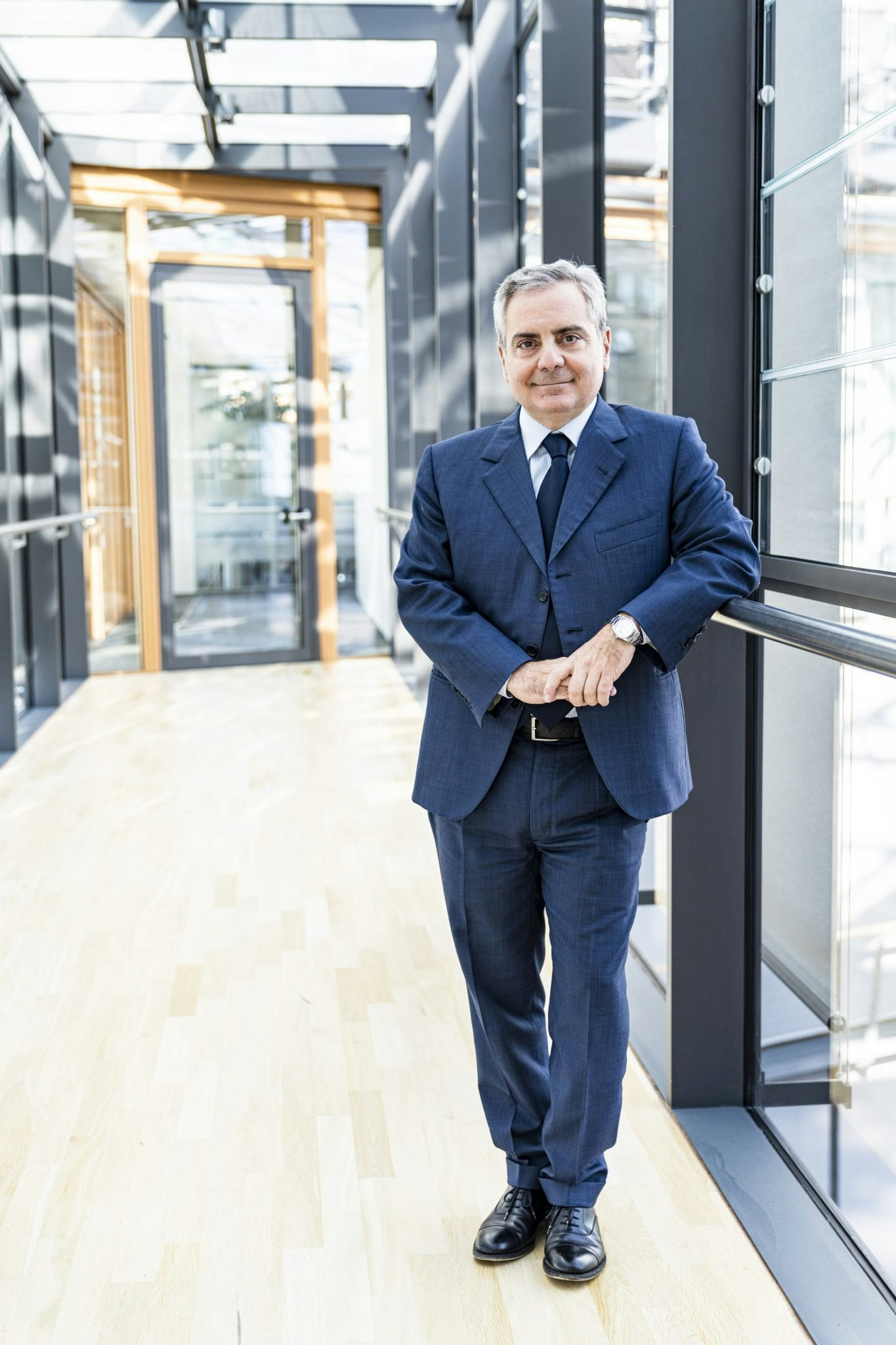 Godard suggested that there had been a sea change among investors when it came to the environment. "I see a new generation of fund managers clearly investing more and more into sustainable business," he said.
The EIF has backed VC funds that have invested in some of Europe's most successful startups, including UiPath and Spotify, generating extremely strong returns for their backers. Godard said the EIF would continue to invest via UK VC funds post-Brexit, so long as a large enough proportion of their investments were made within the EU.
As well as aiming for decent financial returns, the EIF also focuses on the EU's broader policy objectives. Godard said the EIF's role over the past 20 years had been to develop nascent markets, both in terms of supporting underdeveloped capital markets around Europe and in backing disruptive new technologies. The EIF's presence on a company's cap table was often seen as a "quality stamp." Every €1 invested by the EIF mobilised an additional €5 of private money. "Our portfolio is quite resilient to crisis," Godard said.
Last year, the EIF helped finance 370k businesses across Europe, supporting 2.8m jobs. It has been increasingly focusing its support for companies in space tech, AI, inclusive finance and social impact.
Its increased capital will mostly be used to support InvestEU, the EU's 6-year programme to accelerate the digital and environmental transformation of the economy.
Dario Scannapieco, the EIF's chair, told Sifted that the fund's loan guarantee programme was easing the flow of credit to smaller businesses. "This crisis is different from others in that it is not a crisis of liquidity, but of demand," he said.
The shareholders of the EIF, which forms part of the European Investment Bank group, include the European Commission and 38 public and private financial institutions. They have given the EIF a dual mandate: to make a financial return and pursue EU policy objectives, such as encouraging the transition to renewable energy. 
The EIB group, which includes the EIF, pioneered the issuance of green bonds. It is now aiming to mobilise €1tn of investment in the green economy by 2030 and has stopped funding fossil fuel projects. "We want to support more funds that have this green component in their mission," said Scannapieco.