Georgina Farnham, a Barcelona-based English literature and language teacher, was just getting used to the transition to online teaching when, one day, she thought the internet trolls had parked their tanks on her lawn.
Farnham was making use of Kahoot!, the Norwegian educational games app, when the sabotage struck.
"We were playing a game and it kept just crashing and not giving kids time to answer the questions, and on the leader board, all of these ridiculous names that hadn't been entered into the game as players were coming up: 'gayboy27', 'Covid-19' — offensive names," she explains.
The kids said it was nothing to do with them, and Farnham got worried: "I thought someone had hacked into our game and was watching us, and I was worried for our cyber security."
Farnham quickly contacted the Kahoot! customer service team to find out what was going on. But the culprits, as it turned out, were closer to home than she had guessed.
"They replied saying my kids were behind it!"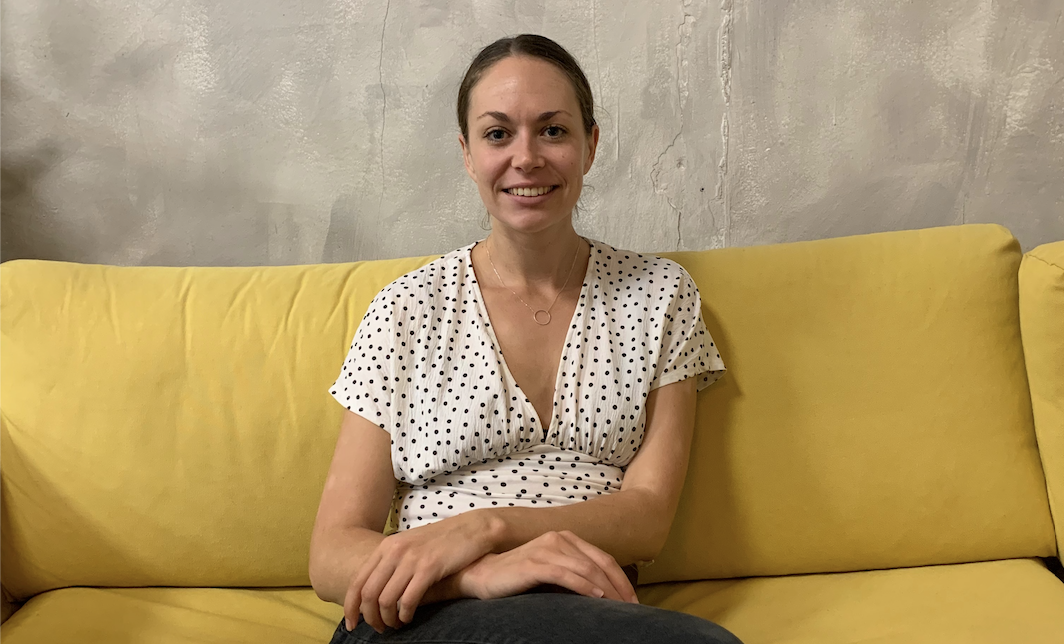 Farnham's enterprising students had found an innovative way to cause virtual classroom trouble: Kahoot! bots.
A quick Google search for Kahoot! bots throws up a number of websites that allow the user to enter a Kahoot! game code, summoning an ever-replenishing army of disruptive bots to the class.
"You're able to remove the bots one by one, but they just keep coming," Farnham explains.
Kahoot!'s customer service team informed Farnham of the platform's "two-step join" tool, which was available before the Covid-19 outbreak began. This allows teachers to add an extra layer of security to their classroom, by generating a second unique code for each game, which invalidates after six seconds.
Since using the two-step join tool, Farnham's classes have been bot-free.
The new "model of misbehaviour"
It's no surprise that there have been some onboarding issues with teachers using Kahoot!. Sean D'Arcy, head of 'Kahoot! at School', told Sifted that, since the coronavirus lockdown began, the startup has seen sign-up rates climb as high as 100,000 new users per-day.
"We did anticipate a surge in usage and some challenges onboarding so many new users at the same time. In light of that, we increased our customer support staff and other resource materials so our users have a smooth experience with Kahoot!," says D'Arcy.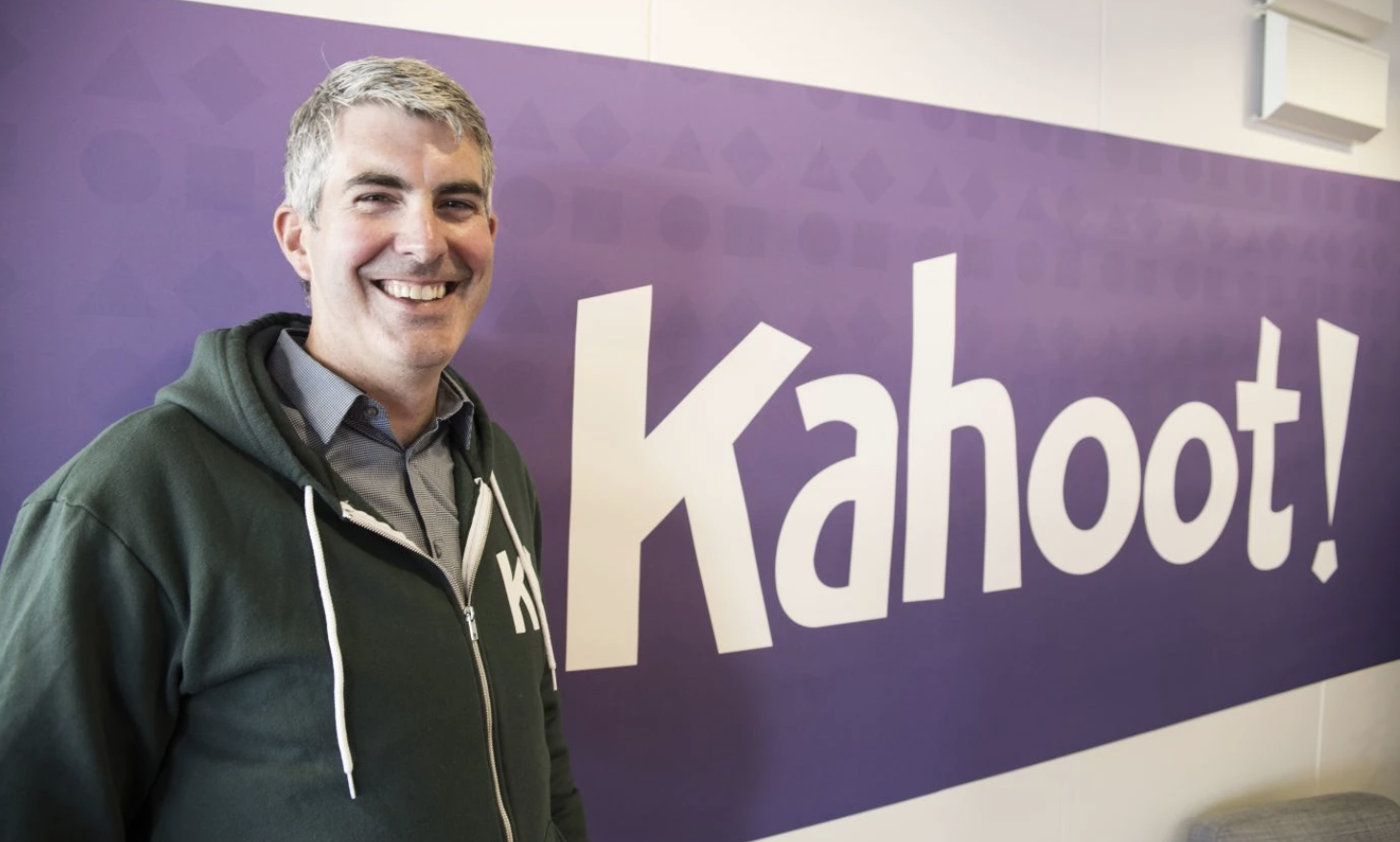 "We empathise with educators who are trying to create a positive learning environment, especially when that environment is virtual," he added. "Giving educators tools to control their remote learning experience, like Kahoot!'s two-step join, is essential. That said, students in the class also have an important role to play by not sharing classroom game details on social media."
Unfortunately for teachers, school kids have never been well known for their commitment to classroom order and, according to Farnham, the virtual classroom provides ample opportunity for mischief.
"The new model of misbehaviour is that if a kid doesn't want to learn, it's now much harder to get them to learn," she says. "Sometimes they leave the call and pretend they were kicked out, sometimes they pretend the microphone isn't working when I know it is and they're just miming and moving their mouth without making sounds."
NSFW
In some ways Farnham has got off lightly in terms of disruption. Like many teachers, she's been using Zoom video conferencing software to give classes and, to date, her students are yet to discover "Zoom bombing".
She's lucky — Zoom bombers tend to be humans, not bots, and can be a whole lot more disruptive. 
One popular hub for organising Zoom bombing is chat community app Discord, where a rogue student will post a meeting code in a server, and invite members to jump into the class, often with unsavoury results.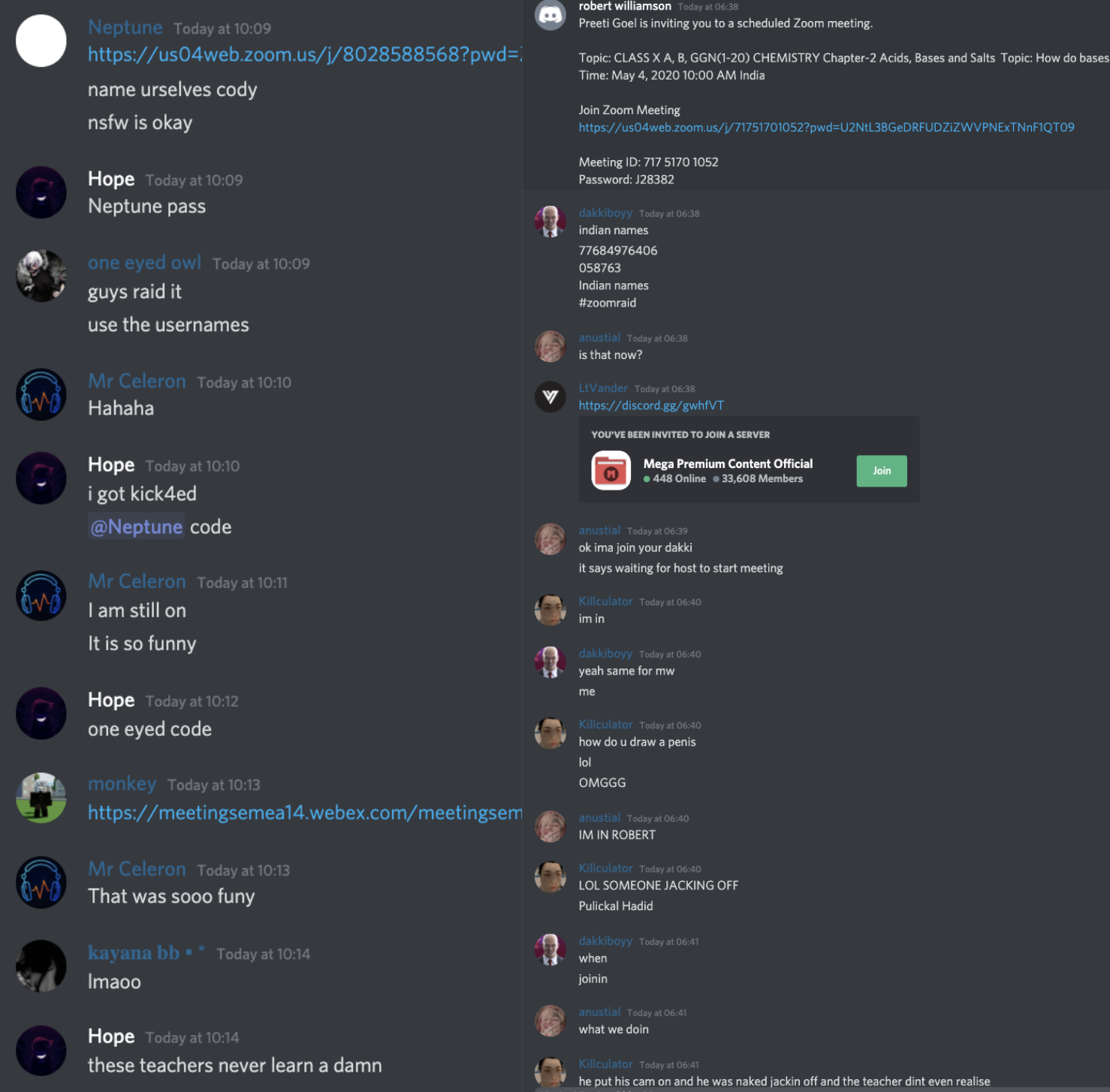 "SOMEONE JACKING OFF" in a virtual classroom is a serious matter for teachers responsible for nurturing young minds. Singapore recently placed a country-wide suspension on teachers using the software after a Zoom bombing incident involving some "lewd Caucasian men".
Zoom has published guidelines on how to keep virtual classrooms secure, but the company does concede that dealing with the volume of new users (daily meetings have grown from 10m to 200m) during the pandemic has been "a tremendous undertaking".
Farnham is yet to experience any seriously unsavoury behaviour from unwanted intruders in class, and is thankful that online tools such as Zoom and Kahoot! are enabling her to keep kids engaged remotely.
"Kahoot! is a complete lifesaver," she says, adding that access to free interactive tools and games can be the difference between a good or a bad lesson.
But as learning looks set to stay online, to some degree, for many months to come, it seems that both teachers and students share some responsibility in making the virtual classroom a productive place to be.