Sifted asked 11 eastern European entrepreneurs, investors and community builders what they think 2022 has in store for the world of tech. Here's what they predicted.
A clear shift in perception
I believe 2021 was a crucial year in terms of validation for the region, and potentially opened the floodgates for 2022. I think the biggest shift in mindset happened with UiPath, but also Wise and Bolt. I think the psychological aspect cannot be emphasised enough. Young people can now see what can be done from within the region; there is proof that it's actually possible. We've seen it before with Skype and what it did for the Estonian ecosystem.
Young people can now see what can be done from within the

region
On the investment side we're seeing how the leading VCs in each country (LAUNCHub in Bulgaria, Credo and OTB in Poland, and even [Austria's] Speedinvest, which mostly invests in CEE) are raising their second and third funds and getting close to becoming €100m funds. The region is getting its first local "megafunds". This will allow more Series A, and even Series B rounds, to be raised regionally, something that has not been possible so far.
We're also seeing how the early-stage, pre-seed and seed funds are better able to raise money than before. Increasingly, we also [see] more successful founders becoming prolific at angel investing or even kickstarting their own investment vehicles — such as taavet+sten or Honey Badger, who are able to compete with more traditional investors.
Cristobal Alonso, global CEO of Estonian-based accelerator Startup Wise Guys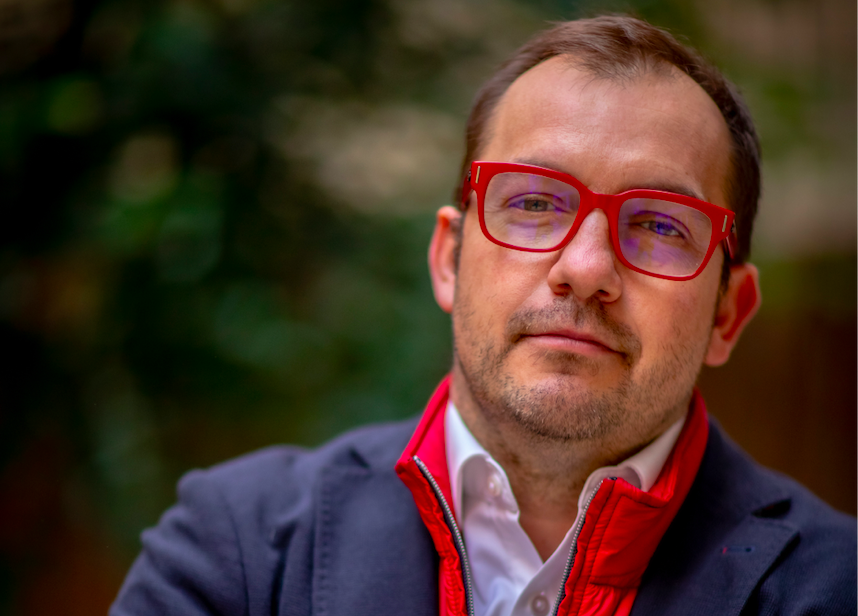 Startups in CEE will get more funding and this will happen faster than ever

This trend is already visible and in 2022 it will gain momentum. The rounds that we've seen in October and November 2021 are good examples. Bulgarian startup Payhawk, founded in 2018, secured a $112m round at a $570m valuation, just three years after its launch. In Poland, Spacelift, founded in 2020, raised its $15m Series B round led by Insight Partners. And Ramp, also from Poland and founded in 2017, raised a $53m round.
Global VCs will be even more active in the CEE region. In the last few months we have heard companies from CEE discussing investments from a16z, Insight Partners, Sequoia, Khosla, Balderton, Index, Accel, Gradient and many other top global funds. In 2022 and in the following years there will be no need for founders to go to the VCs' Sand Hill Road offices any more.
The pandemic has flattened the world for go-to-market purposes — everyone is equidistant on Zoom

calls
Talent recruitment will get (i) more difficult and (ii) easier at the same time. More difficult since many global tech companies are looking for CEE talent; they're approaching people directly and then hiring them to work remotely. Easier, since it has never been so easy to hire people with experience in VC-backed startups globally.
Tomasz Swieboda, partner at Polish VC firm Inovo Venture Partners
The 2021 IPO of UiPath has emboldened CEE founders to aim higher and get bolder
We are very excited about the new wave of ambitious and resilient enterprise software ventures hailing from the region. The 2021 IPO of UiPath has emboldened CEE founders to aim higher and get bolder. We used to see many companies exit prematurely, before getting a chance to fulfil their destiny. Now the bar is higher for the founders from our region.
Sifted Newsletters
Sifted Newsletter
3x a week
We tell you what's happening across startup Europe — and why it matters.
Also, the pandemic has flattened the world for go-to-market purposes — everyone is equidistant on Zoom calls. We are seeing companies grow at an unprecedented pace. With growth capital discovering the promise in the region, we are more optimistic than ever about the great companies currently being built.
Cem Sertoglu, managing partner at Earlybird Venture Capital's Digital East Fund
Proliferation of smart capital

2022 will be a year of (much needed) proliferation of smart capital in central and eastern Europe, driven by the startup successes happening in the region. We will see a new wave of angel investors, solo and micro-VCs with a well-developed personal investment thesis, competing for deals on the basis of value added. The main differentiators will be startup operator experience, diversity (especially the female angel investor angle) and specific professional backgrounds.
Lucia Cerchlan, cofounder of Lumus Investment Collective, a female angel investment club focused on CEE
EU crowd investing regulations will help drive growth
We've seen the power of communities and technology in pushing innovation on regulations and challenging the status quo. The recent EU crowd investing regulation advances access for retail investors to participate in the equity pie, side by side with institutions, domestic and cross-border [investors].
This is a foundation Europe needs for innovating the startup investment process, while collaboration will better support entrepreneurship and a broader pool of future successful startups. CEE brings to the table the enthusiasm of "thinking out of the box", given the past repression and bureaucratic systems, but also cost-efficient tech talent.
Having easier access to early-stage capital and growth networks, 2022 will continue to show a surge of CEE tech startups focused on disruption and sustainable growth, and will create the ground for seeing unicorns also having retail investors as backers.
Andrei Dudoiu, managing partner of Romanian crowd equity platform Seedblink
The rise of CEE biotech startups
The CEE region has a robust talent pool in engineering and natural sciences that can seed deeptech, especially biotech companies on a par with anything western centres of excellence can. The science behind mRNA vaccines was laid down in part by CEE researchers (including Katalin Karikó), whose groundbreaking discovery was enabled by supportive western policies and funded by western capital. This trend has held true in recent years as well, with companies like Scipher Medicine founded based on science out of CEE, yet realised in the US.
I believe this is about to change. The region has already shown it can seed great software startups based on its talent, maturing venture capital and supportive governmental policies. The first signs of the region gaining pace are already present: funding into tech and bio companies has quintupled in the past year, growing more than the previous three years combined. In 2022 I believe we'll see the first major rounds raised by these startups, that build locally but compete globally.
As always, this may be driven by more open-minded global investors first. Considering the roughly five-year gap between the region's VC ecosystem versus western hubs, and the fact that leading venture teams (Y Combinator, a16z) launched their first tech+bio focused vehicles midway through the 2010s, the first dedicated CEE funds may not be far behind.
Szabolcs Nagy, cofounder and CEO of Hungarian biotech startup Turbine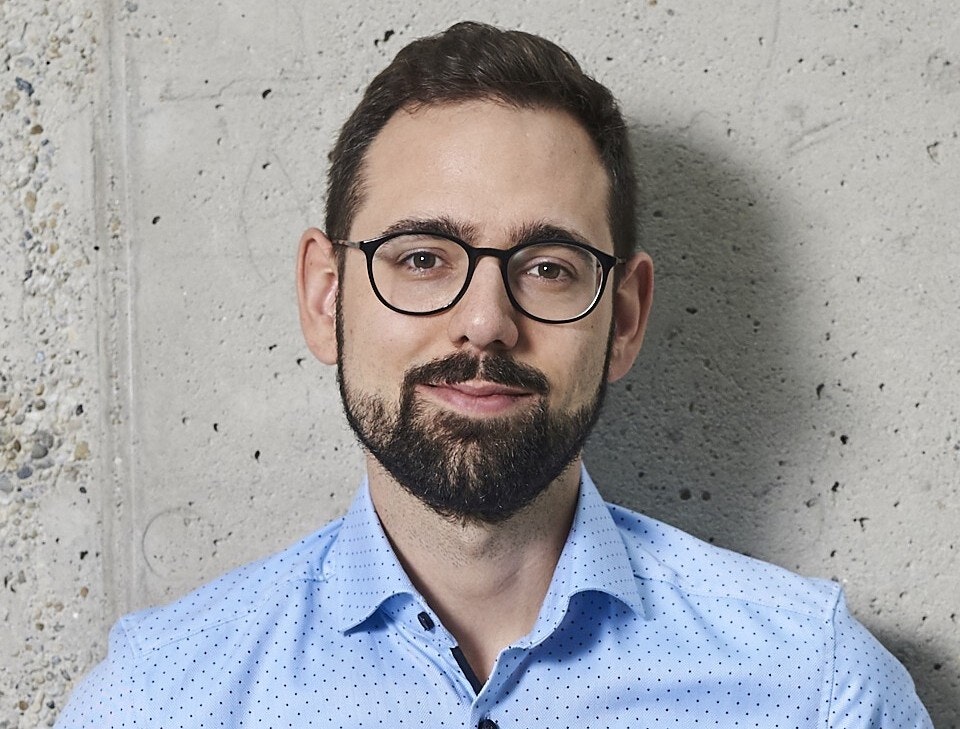 Baltic startups will be among those that will drive open banking adoption across Europe

Baltic startups have been using open banking technologies in the pre-PSD2 era and with banking APIs for data and payments becoming more mature by the day, Baltic startups are in a strong position to be at the forefront of using this technology across Europe.
The uptake of open banking will level the playing field for fintech startups in the Baltics to compete with local banks and regional fintech incumbents, allowing them to develop solutions faster than ever before, and deliver a better overall experience to customers.
I also predict that the region's startups will continue to attract considerable investment. In the past 20 years, nine unicorns have come out of the Baltic states. Estonia, a country of 1.3 million people, has created an astonishing seven of these, including Skype, Wise and Bolt. I believe in 2022 the Baltics will surprise us with another unicorn, perhaps a fintech company.
Rolands Mesters, cofounder and CEO of Latvian fintech startup Nordigen
Tech startups in CEE region will increasingly focus on deeptech and cleantech in 2022
There is a strong appetite from investors for hardware companies, influenced globally by the emergence of Tesla, but also because recent success stories in Europe, and in the CEE region in particular, created important pools of capital to be invested, with a strong carryover effect. Impact investment into "mission-led" startups is growing and this will fuel a new generation of companies driven by passion for science, innovation and sustainability.
Energy savings and decarbonisation will be on everyone's priority list — corporates, institutions and the industrial clusters. Electrification of automotive and transport, and decarbonised electricity will continue to be the main drivers of the energy transition and it will have a massive impact on the grids around Europe.
We are on the eve of an industrial renaissance based on

decarbonisation
The CEE region must seize these opportunities, and not only by building factories but also by developing the next science-based technologies for decarbonisation. I believe the CEE tech scene has the potential to revolutionise Europe's manufacturing and industry. Skills in software and hardware — which the CEE region has — are exactly what is needed to develop a leading cleantech sector. I am fully convinced we are on the eve of an industrial renaissance based on decarbonisation and innovation, led by industrial startups, ready to become the centicorns of tomorrow.
Taavi Madiberk, cofounder and CEO of Estonian ultra-capacitor energy storage startup Skeleton Technologies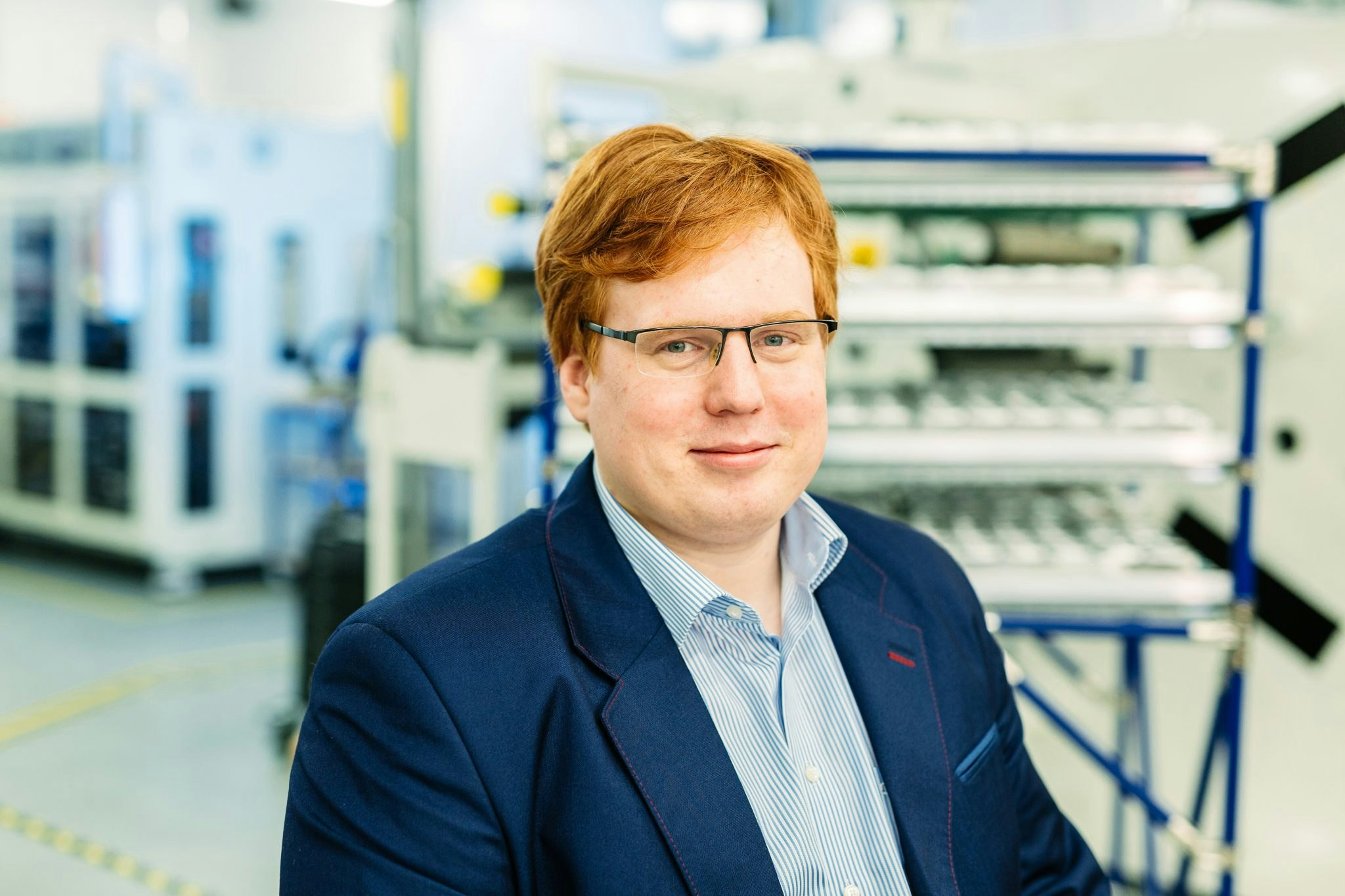 Former UiPath employees will flood the market, creating a network effect across multiple CEE markets
In the past, perhaps with the exception of Poland, getting the first round of investment required local startups to explore the limits of their geography. In 2022, the number of funded early-stage startups will increase radically, with a large majority of startups being funded locally.
The ripple effects of local success stories will impact the market visibly. A large number of new players in the ecosystem — startups, angels, funds, senior executives — will be former employees of the local success stories, primarily the unicorns. Former UiPath employees — but also from other success stories — will flood the market and create an unprecedented network effect across multiple CEE markets.
Multiple unicorns will emerge in 2022, originating from different countries in central and eastern Europe, due to increased visibility of the region, higher appetite of investors and their fear of missing out, but also increased know-how in internationalisation of the tech startups.
Sergiu Negut, cofounder of Romanian fintech startup FintechOS
Same-day modes will become more and more common throughout the CEE region
The trend of bringing everything closer to consumers is evident and we can see it everywhere where we operate — be it Prague, Berlin, Warsaw or Budapest. Smaller warehouses, cross-docks and bike depots will be growing around cities to provide quick logistics, often using eco-friendly means of transport. Logistics will accelerate and same-day modes will become more and more common throughout the CEE region, which is very well developed even in comparison with western Europe.
The biggest obstacle to development will be the situation in the labour market — in the region there is a shortage of people of all backgrounds, and in the technology sector the biggest problem will naturally be the shortage of IT specialists. Success will be reaped by those who will be able to recruit and retain capable people. The lack of people is to some extent linked to the lack of quality companies in which venture investors could allocate their money. Paradoxically, we are in a situation where there is a huge amount of free money all around CEE markets, but there is a lack of good ideas in which to invest it.
Michal Mensik, founder and CEO at Czech last-mile delivery startup DoDo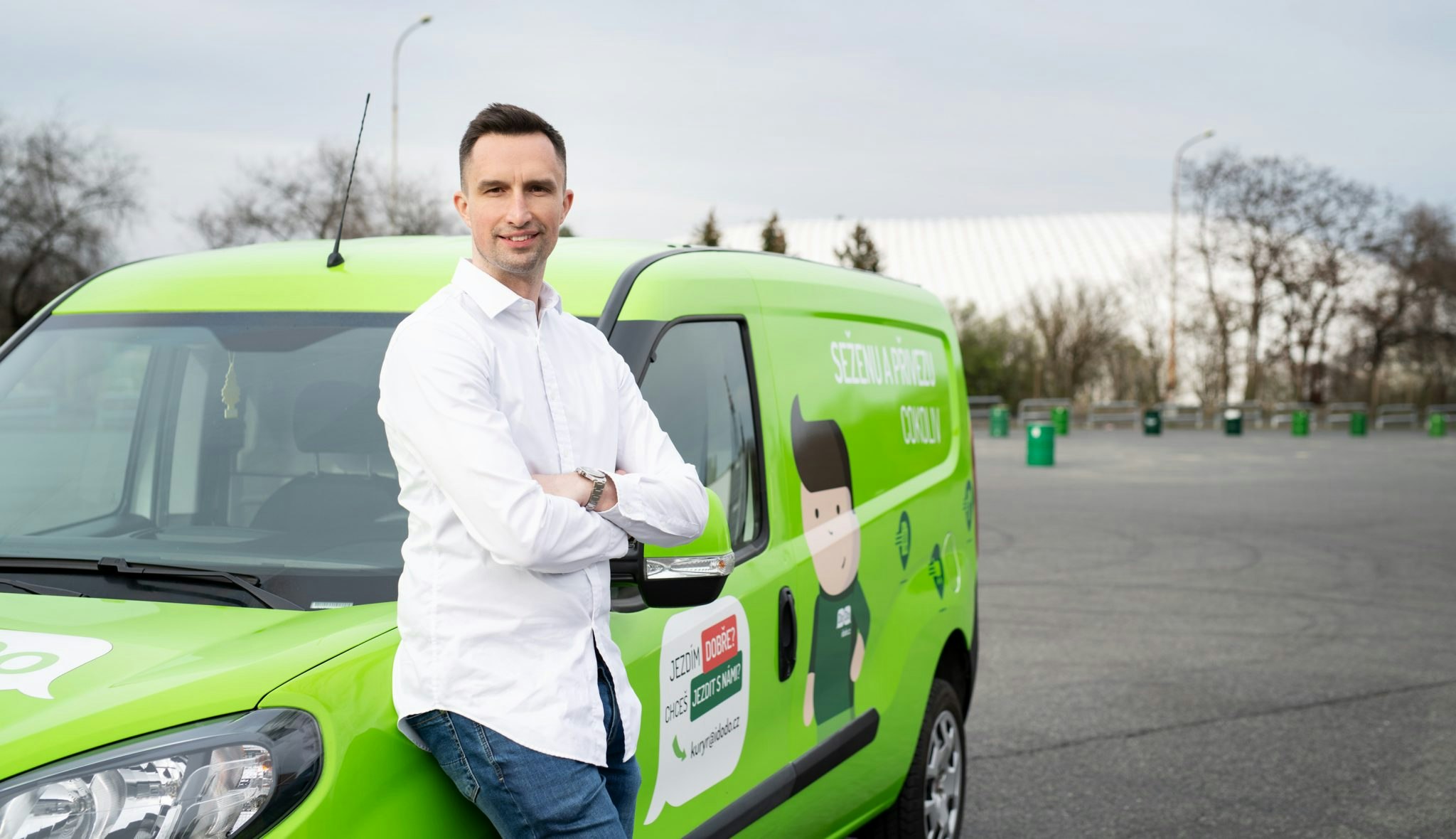 CEE founders will start rolling out global instead of local products

What's in store for CEE: founders will gain confidence and start rolling out global, instead of local products. This will be fuelled by funding from investors that help accelerate the speed at which these companies step out of the local playground and build truly global businesses.
What's in store for the world: I believe that 2022 will be about creative collaborations. There will be industry crossovers in a way never seen before. I think this will happen for two reasons. One, the increasing pace of innovation and fragmentation of our skills naturally brings our minds to mingle and give birth to crazy ideas together. Second, collaborations between brands will allow audiences to merge, as it's becoming more and more expensive to reach customers. An enabler of this will be Web3, with collaboration baked into its principles. At the same time I hope that our buying decisions will be led by more conscious consumerism. We need to be aware that apart from building pressure on governments and corporations, we can start from our own actions.
Benjamin Kuna, founder of Polish next-generation furniture startup Tylko
Next up: read our recap of the biggest stories from eastern Europe in 2021.