"There are still two things we need to fix in Dutch tech: hiring and VC investment," says Prince Constantijn van Oranje,  who has been working since 2016 to turn the Netherlands into 'unicorn country'.
"Investment is growing.  But we still need to do better, It is frustrating seeing that companies still aren't getting funding to scale on an international level," he says.
As head of the recently rebranded TechLeap.NL, a public-private partnership that co-ordinates the work of eight innovation hubs in the country, he is on a mission to make it easier for startups, especially the smaller ones,  to raise money.
VC investment is the one Achilles heel in an otherwise positive picture for Dutch startups, according a new report by Dealroom, the investor intelligence platform, and TechLeap.NL
Many things look pretty good
The Netherlands has produced 15 unicorns so date, including well-known companies like TomTom and Adyen, and Bitfury and GitLab joining the list more recently. The pace appears to be accelerating.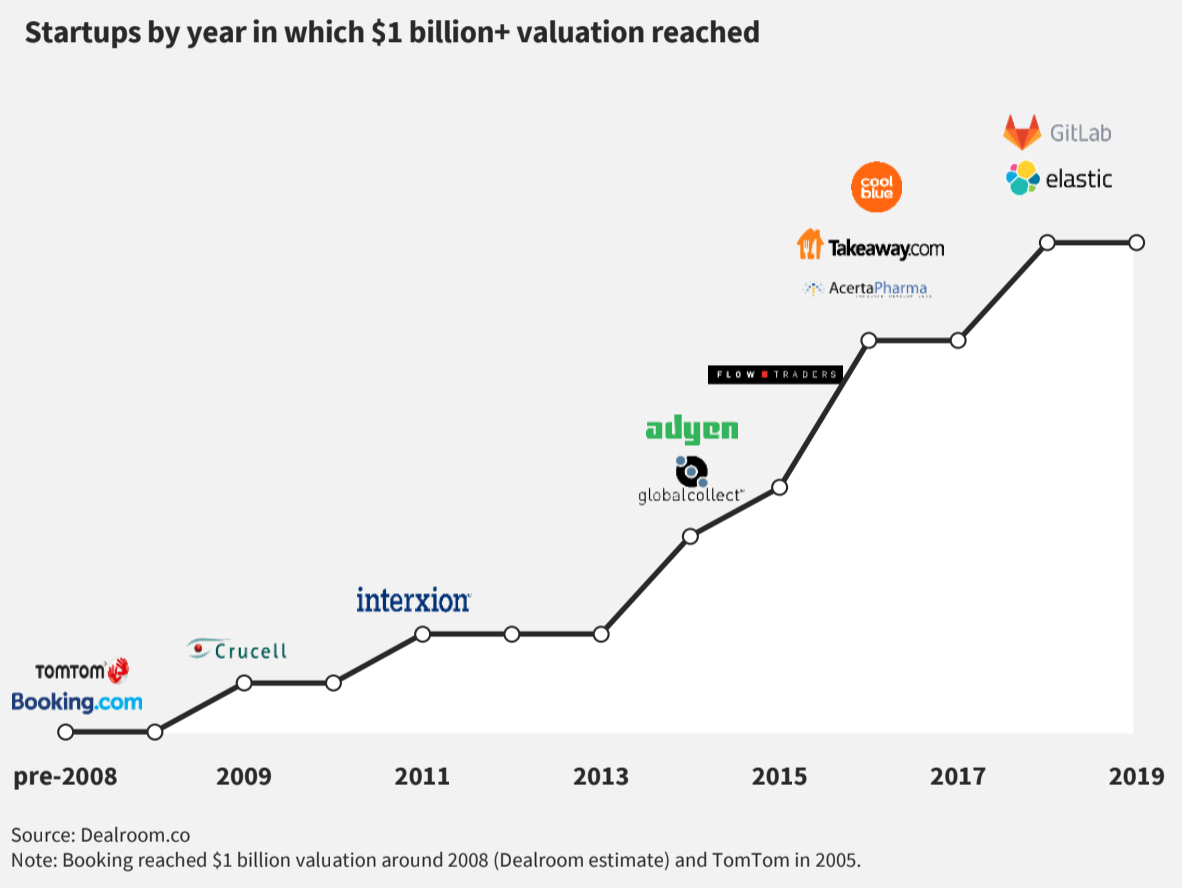 The Netherlands is ranked fourth in Europe by number of unicorns, on par with Sweden. Super goed, you might say.
And startups have created some 108,000 jobs in the Netherlands, making them the country's fastest jobs generation sector.
Hiring could be made easier soon, as the government has committed to reforming laws which up to now have limited employee stock option schemes.
A relatively easy-to-apply-for startup visa bringing some new talent in from abroad, although Prince Constatijn would like to see remaining "stupid small obstacles" removed, such as banking rules that can make it hard for startups relocating to the Netherlands from overseas.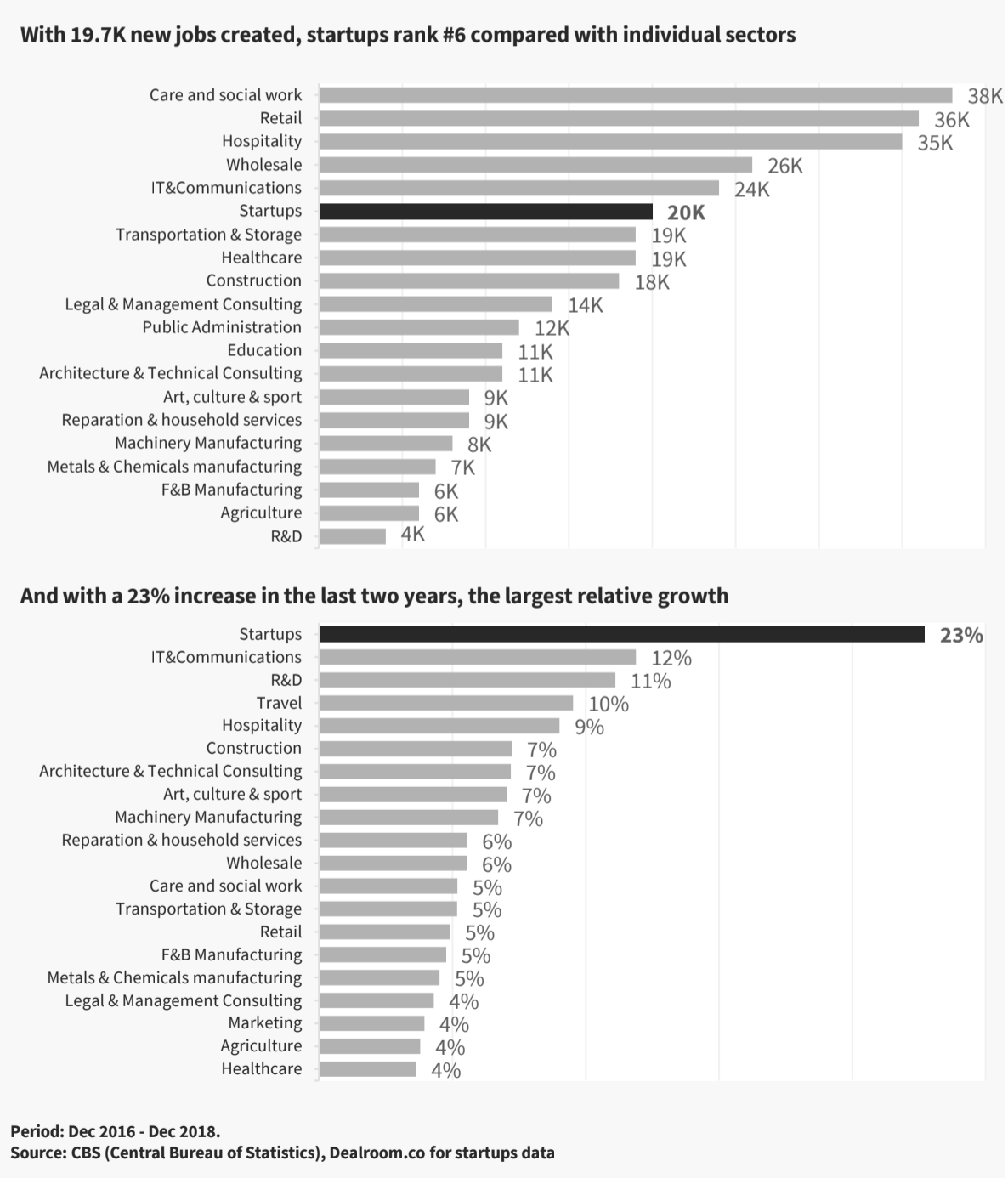 But someone forgot to tell the VCs
Dutch venture investment, however, is lagging behind other European countries. Some €600m was invested in Dutch companies in 2018. That puts it behind companies like Switzerland and Ireland. Niet zo goed. What is going on?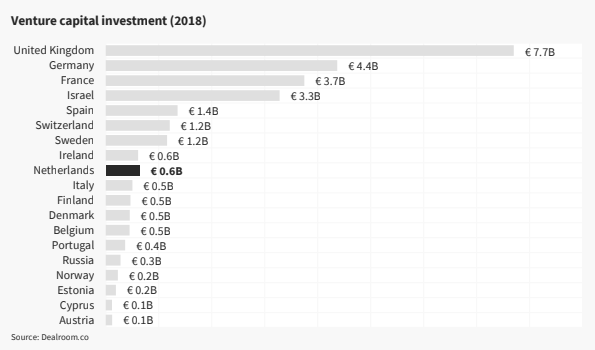 "I think we are still catching up a bit," says Corne Jansen, partner at Inkef Capital, an Amsterdam-based fund that has invested in companies such as GitLab and Geophy.
"There have been a lot of good companies in the past that just weren't funded properly, the funding rounds here were smaller than what you could get if you moved the company to the US."
Witness HackerOne, the bug bounty platform, for example, which was founded by Dutch hackers Jobert Abma and Michiel Prins in Groninge but moved to the US in search of funding (it has raised a total of €67.3m to date from US investors such as Benchmark).
"If you can raise €1m from local VCs but €8m-€9m by moving to the US it is a no-brainer," says Jansen. "But we need to keep these companies here in the Netherlands a bit longer."
It is not that there isn't enough venture capital raised in the Netherlands. There too, the Dutch rank pretty highly compared with European peers, with €3.1bn raised since 2013.

They just don't seem to be spending it on Dutch companies. Just 19% of the startups in Dealroom's study were venture backed.
Does it matter?
Yes, because venture-backed companies grow faster.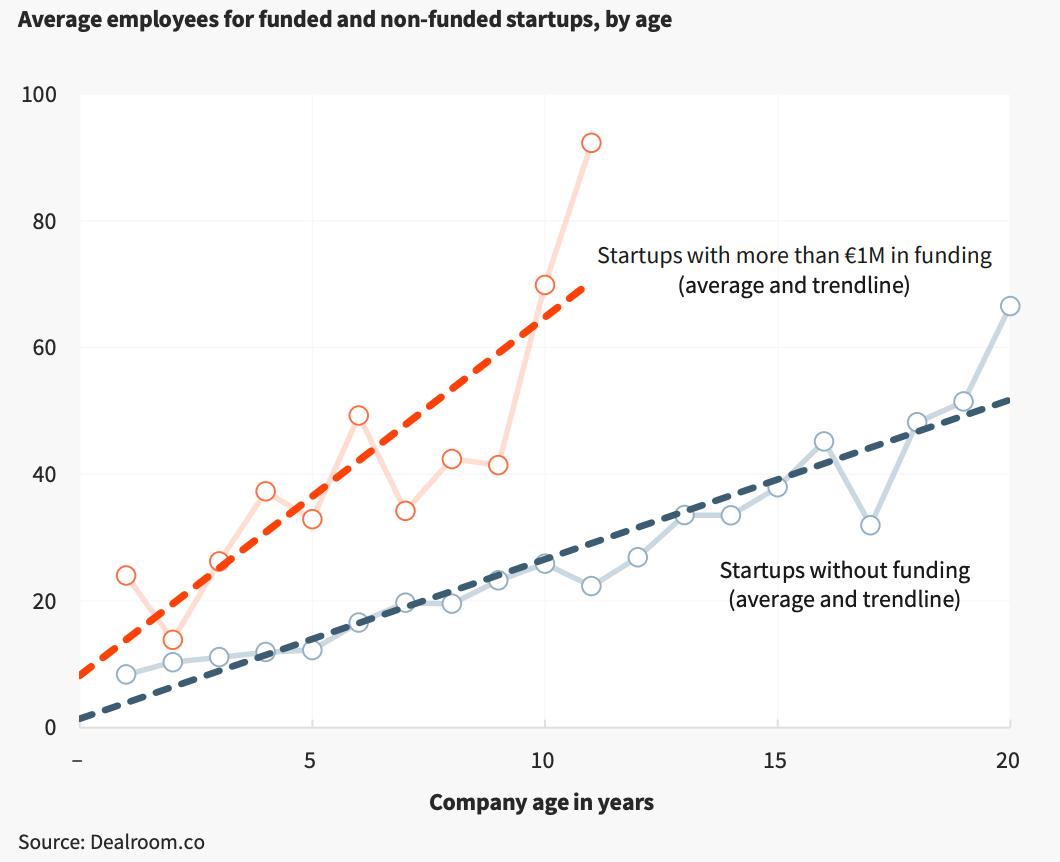 Prince Constantijn is pushing for the government to provide some tax relief for investors in early stage companies, along the same lines as the UK's seed enterprise investment scheme (SEIS), but, he says, the Ministry of Finance has not been keen, The Netherlands had a scheme like this in the 1990s but ended it after it was abused.
"The Ministry of Finance acknowledged that we need to boost early stage funding but is not keen on fiscal instruments," says Prince Constantijn.
Market forces themselves will bring some change, says Jansen. "The size of series-A round is increasing, and we have a number of serial entrepreneurs who are now starting a second or third company. The amount they can raise from the start is much higher."
Jansen also believes that the ambition level of entrepreneurs is rising - rather than selling a promising company for €30m they are looking at examples like Adyen and Elastic and opting to stay independent for longer.
"Booking.com is a prime example. It was sold for €133m and is now [the parent company, Booking Holdings] is worth more than €72bn. But at the time [back in 2005] it just couldn't raise the capital it needed, so the founders had to sell the company," says Jansen. "But I don't think that would happen now."