Dutch startups have brought in €2.9bn this year so far, according to Dealroom — that's compared to €5bn for the whole of 2021. But despite the potential year-on-year dip in funding, some sectors in the country are still making moves. 
Carbon recovery startup Perpetual Next has brought in the largest round of the year so far with a €320m Series A in June. The Netherlands also birthed three unicorns in 2022, with fintech Backbase, electric car charging provider Allego.eu and digital entertainment platform Azerion all reaching the coveted $1bn+ valuation. 
And with dry powder still to deploy, VCs will be looking to unearth the country's next big tech offering. So Sifted asked them for the Dutch startups they're keeping an eye on. 
Robert Verwaayen — general partner at Keen Venture Partners
Keen Venture Partners is a venture capital firm investing from seed to Series B throughout Europe, with offices in Amsterdam and London. It has €270m worth of assets under management (AUM) and is backed by a mix of institutional investors and tech entrepreneurs from companies like Adyen, Bunq, Takeaway.com and TomTom.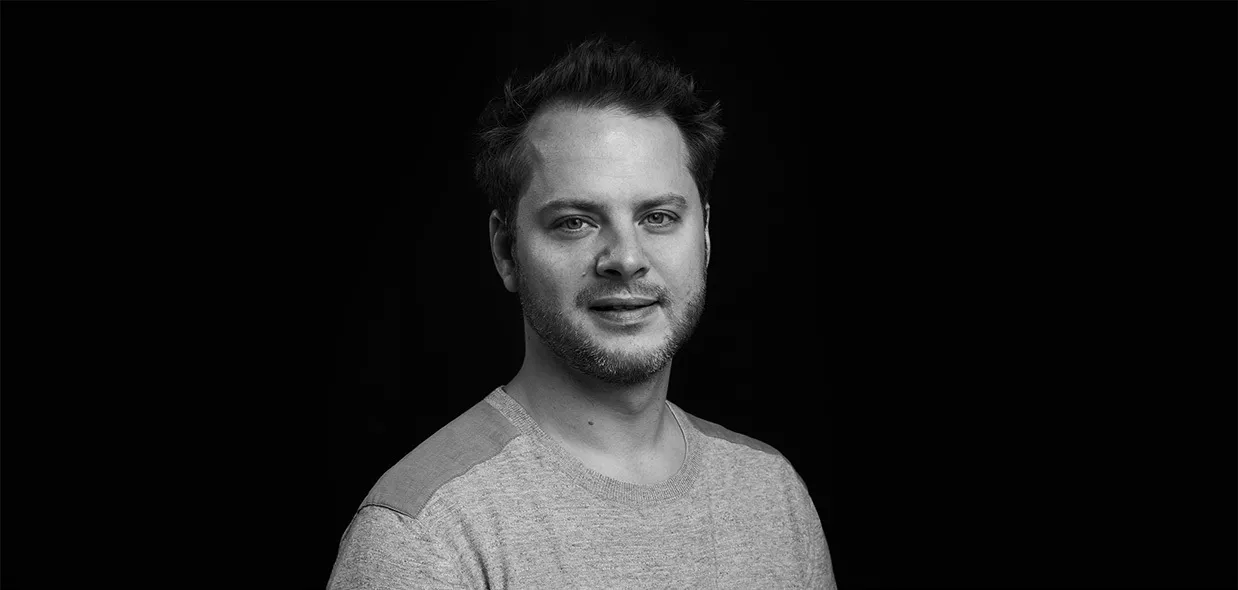 SeMI Technologies' Weaviate
SeMI's Weaviate is an open-source vector search engine that uses machine learning to translate the similarity of text, images or audio into a vector space — the way machine learning models understand the world — making online search faster, more intelligent and more scalable.
Oopen
Founded by a team of entrepreneurs who successfully sold their previous business to Apple, Oopen is building an "idea to business" software platform, which allows entrepreneurs to start anything from a dog salon to a bakery "in a few seconds".
VonWood
The Netherlands has a number of timber/wood-related startups, and VonWood is one of them. It's a digital marketplace where timber supply meets timber demand. The brand promises no more middlemen, the best prices and properly arranged transport. 
Klippa
A company from the north of the Netherlands (Groningen), Klippa combines AI and optical character recognition (OCR) technology — which turns typed, handwritten or printed text into machine-encoded text — to help businesses digitise their administrative processes. Its solution is behind some of the world's leading expense management systems. 
Sifted Newsletters
Up Round
Every Friday
Dive into VC and meet the people holding the purse strings.
Terraform
The company has a mission to automate on-site construction with robotics and software. Terraform is now building a software-driven robot to autonomously lay bricks at construction sites.
Johan van Mil — cofounder and managing partner at Peak
Peak is an early-stage venture capital firm based in Amsterdam, Berlin and Stockholm with more than 15 years of investing experience. Specialising in SaaS, marketplaces and platforms, Peak invests with tickets ranging from €250k to €4m. 
The Fabricant
A platform creating a digital fashion marketplace for the metaverse. In the last year alone, we've seen major fashion houses from Gucci and LVMH to Nike and Adidas take strides to bring their brands into the metaverse. The Fabricant is hoping to capitalise on this trend and bring more of the industry into the digital world.
Sprinque
A payments platform offering buy now, pay later (BNPL) capabilities to B2B marketplaces and merchants. 2022 has not been kind to B2C BNPL solutions like Klarna and Affirm, while their B2B counterparts made major strides. We feel that the B2B payments space as a whole is still in its infancy, and solutions enabling flexible payments in a seamless way will have a very valuable role in broadening the scope for many online vendors.
Hadrian  
A cybersecurity company built by a team of former hackers who mimic how a cybercriminal might attack a system, and produce cyber protection against that. While the concept of red teaming — where a company takes the position of a potential enemy to test how it can defend itself — as a means of threat prevention is nothing new, Hadrian leverages applied AI to automate what would otherwise require manual effort from red teaming experts.
Vesper
An agricultural commodities intelligence platform that provides a real-time view of the global commodities market. It gives forecasting, market updates, prices, analytics and knowledge for traders, sellers and buyers. 
Fini
A B2B SaaS solution that aims to automate the resolving of customer issues at scale. Customer contact resolution is a major challenge for (particularly consumer-facing) large enterprises, as it's expensive and time-consuming. Fini is trying to tackle that by using the latest advances in natural language processing (NLP) to resolve the majority of customer requests without the need for human interaction. 
Denisa Koci and team — Newion
Newion is an Amsterdam-based B2B SaaS early-stage VC, investing across BeNeLux, DACH, and the Nordics.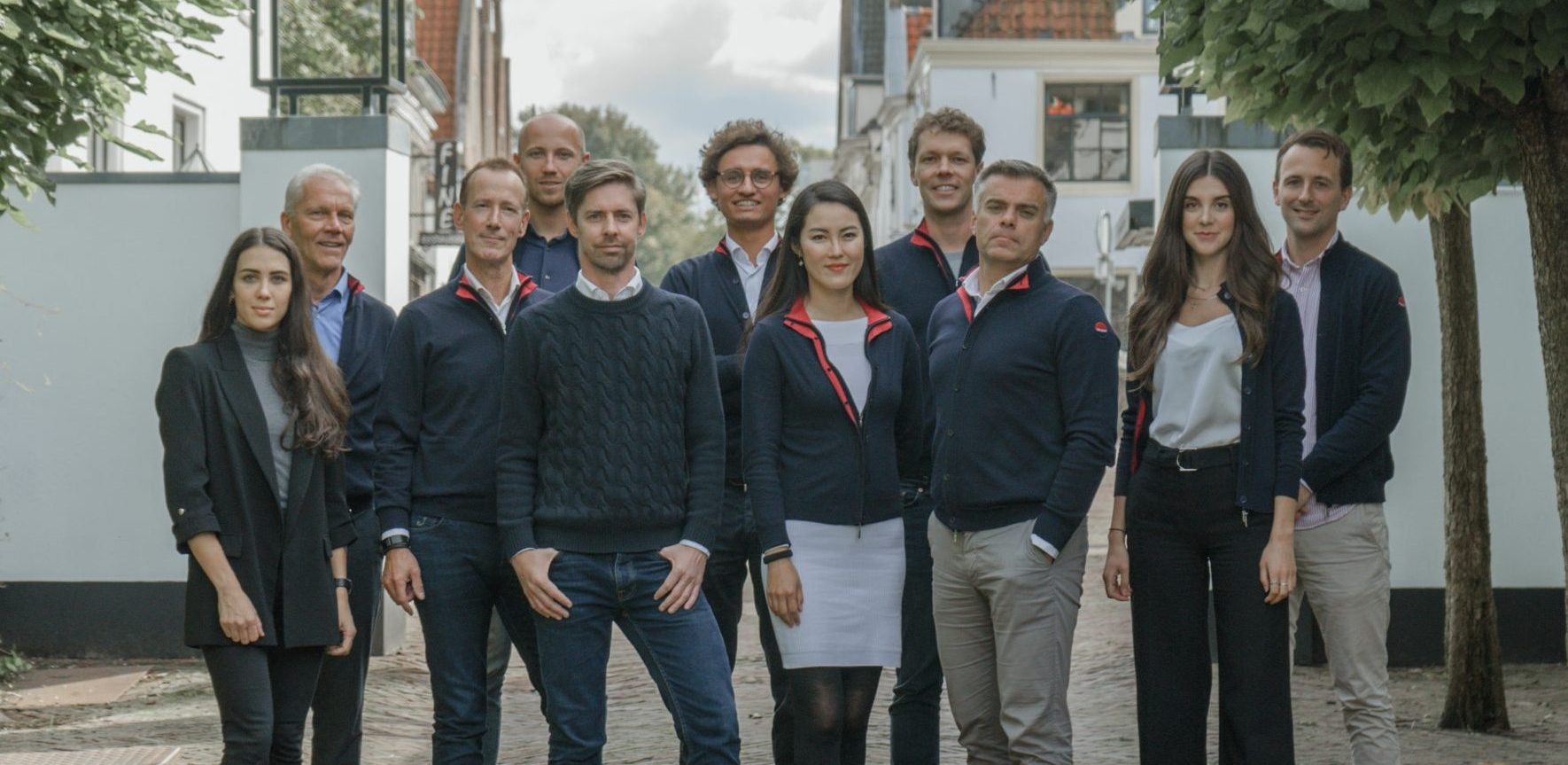 Workwize
Workwize is a work-from-home equipment management platform. The startup enables employers of remote-working staff to fulfil their duty of care as well as enabling efficient on and off-boarding, tracking and managing of their remote equipment portfolio.
Crunchr
Crunchr provides a self-service people analytics tool to enterprises by combining data from different tools used by HR. The company helps business leaders access meaningful insights related to the entire employee life-cycle.
BlackBear
BlackBear is a software-enabled freelance marketplace that allows companies to tackle problems quickly by finding them "Solvers" who deliver solutions. The startup provides companies with their own workspace through which they have access to a central marketplace to place, match and solve individual company challenges across a broad selection of industries, fields and topics on a global scale.
Lalaland
Lalaland uses AI to create synthetic humans — full-body virtual supermodels — for fashion ecommerce brands, and wants to allow both consumers and brands to pluralise beauty standards. Through the programme, brands can showcase their collections on a wider range of diverse models, and it also aims to reduce costs to vendors. 
Corné Jansen — managing partner at INKEF
Inkef has two teams — one specialising in healthcare and the other technology. Between them they cover therapeutics, digital health, the future of work, data, AI, fintech and deeptech. INKEF writes initial cheques between €500k and 15m, with significant reservations to follow-on investments. The team focuses on investing in European startups at seed and Series A (although it does sometimes do earlier or later-stage deals).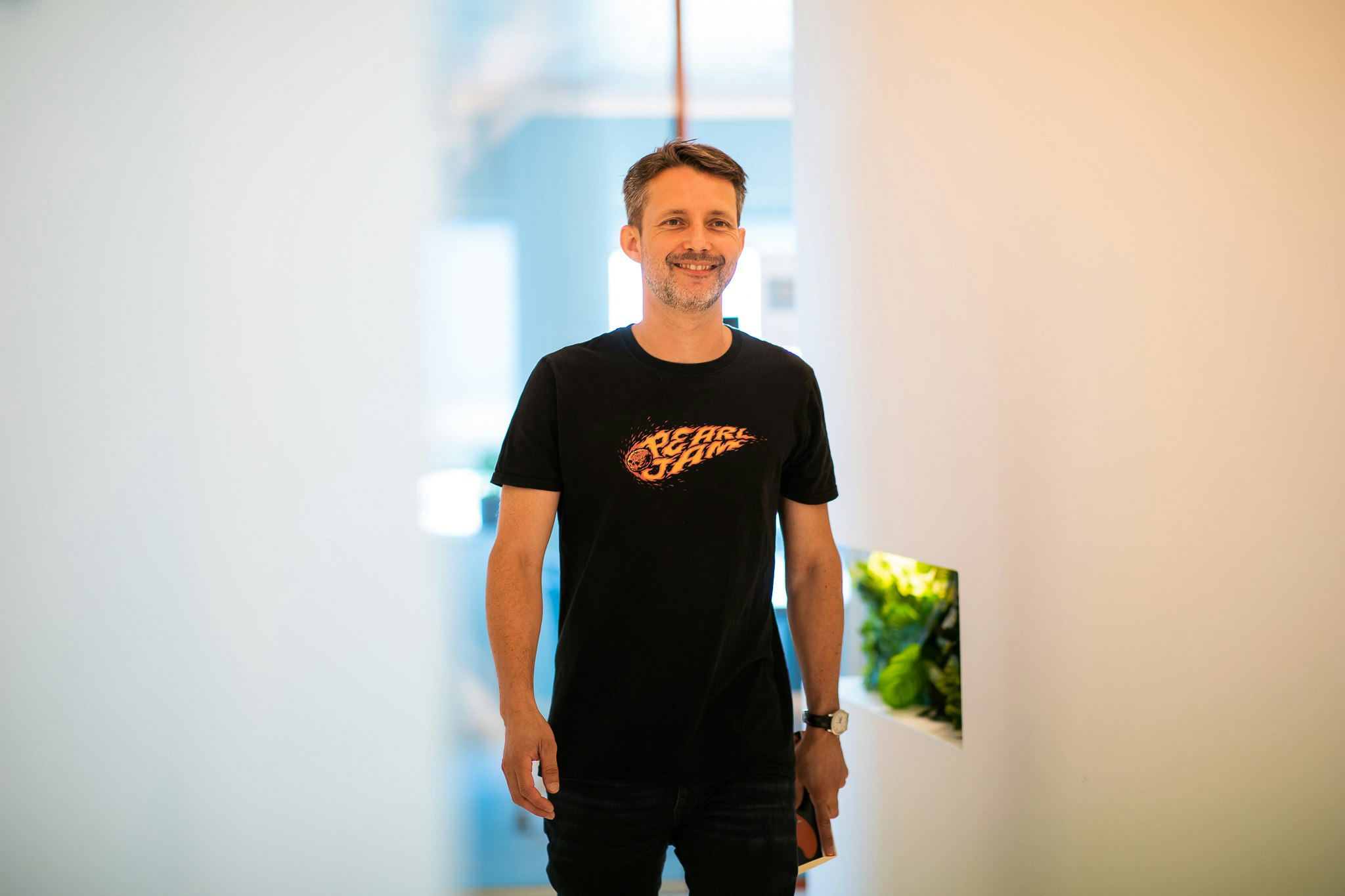 DuckDB Labs
DuckDB Labs is building an open-source data management system aiming at efficient data analytics. The team decided not to raise venture capital and instead to bootstrap.
VectorY
Naarden-based VectorY is an early-stage player in the gene therapy field. It uses vectorised antibodies and gene therapy to produce long-term therapeutic solutions for diseases, focusing on those affecting muscles. It's currently focused on preclinical work related to fighting amyotrophic lateral sclerosis (ALS) and Alzheimer's.
Cleara
Cleara's founder Peter de Keizer is one of the key people in ageing and senescence research, and his company is exploring therapeutic approaches to target and kill senescent cells in cancers. Cleara is supported by Apollo Ventures, one of the leading VCs in the ageing field. The company is moving forward towards clinical trials.
Cradle
Cradle is a company at the intersection of health and tech and is working on combining machine-learning and wet-lab technologies to ultimately replace traditional farms and factories with cell-factories, or as its founder has likened it, as a "Photoshop for biologists".
Oxitope
Oxitope was founded in 2020 by the Dutch life-science VC Forbion, plus Joe Witztum and Sotirios Tsimikas, two high-profile researchers from the University of California. The company develops treatments for inflammatory and cardiovascular diseases that are caused by oxidative stress. For this, Oxitope is using proprietary antibodies that target oxidised lipids.
Sadia Nowshin is editorial assistant at Sifted. She tweets from @sadianowshin_
Want more in-depth reporting on the Dutch tech scene? Look no further than our Benelux Pro Briefing, available exclusively to Sifted Pro members, or our Report on the Dutch Tech Masters.