Ireland and Israel are easily two of the most important non-US cities for the tech giants in Silicon Valley. Google, Facebook and Apple all have a significant presence in both countries, and they're about to be properly connected for the first time.
El Al, Israel's national airline, is planning to launch flights between Tel Aviv and Dublin in May 2020, forming a techie golden triangle between San Francisco, Tel Aviv and Dublin. In other words, Silicon Valley's global empire is going to be better connected than ever before.
Maayan Sarig, head of communications for Facebook in Israel, said the direct Dublin flight will "change our lives". 
Advertisement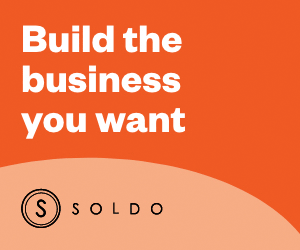 It currently takes around eight hours to get between Tel Aviv and Dublin, and involves a stopover at a connecting airport like London Heathrow. The new direct flight will shave off around three hours, approximately reducing the journey time to a more manageable five hours. It will be useful to hundreds, if not thousands, of tech workers and tourists alike.
With Ireland's corporation tax at just 12.5%, many US tech giants choose to put their European headquarters there. In January Facebook had around 4,000 staff in Ireland, and that number is set to reach 5,000 by the end of the year. Google has over 8,000 in Dublin alone, and Apple has around 6,000 employees in Ireland, mostly in and around Cork. A majority of these people work in sales, operations and support roles.
Meanwhile, over in Israel, Silicon Valley companies have set up sizable engineering teams in Tel Aviv and Haifa. These teams are building actual products that get rolled out to millions of users.
Often referred to as "Startup Nation", Israel has long been a popular outpost for Silicon Valley. The country is home to one of the highest concentrations of engineers on the planet, thanks in part to Unit 8200 — a division of the Israel Defence Forces (IDF) that's been nicknamed a "startup machine".
Surrounded by enemies, Israel has been trying to introduce new flight routes to other cities over the last few years that could benefit the country's economy.
The first direct flight between Tel Aviv and San Francisco was launched in March 2016 by United Airlines and it's already incredibly popular with tech workers. So popular that El Al also runs flights between the two cities now.
Tzach Hadar, a director of product management at Facebook focusing on the Facebook Lite app, told Sifted that the San Francisco to Tel Aviv direct flights are "always full, every day". 
Hadar, who flies to the US every two to three months to build relationships with colleagues, added that there's more than one Facebooker on each flight to and from San Francisco and that "flight selfies" have become popular among Facebook employees. "It's like, okay, who is here? Let's all come together. Let's do this and take a selfie on the way."
When Hadar gets to California he always has a busy schedule. "I do two or three days. Have coffee with everyone. Get high on coffee, come back. That's it. And then crash. People turn into people after you have coffee with them. That's the main reason for flight."
There are so many Facebookers on the Tel Aviv to San Francisco flight that it feels "like being at the office", says Sarig.
Israel is 10 hours ahead of California and two hours ahead of Ireland and the UK. That can make things tricky.
"One of the challenges when you work in a country like Israel is timezone difference, but also the fact that we work different days of the week," said Hadar. "We work on Sundays, we don't work on Fridays."
It's not just Silicon Valley tech workers that benefit from direct flights. It's a lot easier for founders in Israel to go and pitch investors on Sand Hill Road now than it once was, for example.
All in all, direct flight routes are really crucial in helping new technologies lift off.