In the 1985 film Back to the Future, Doc Brown's retrofitted gull-winged DeLorean car was powered by a "Mr Fusion" unit and could time-travel. Today, in Berlin's vast new Drivery mobility hub, the team are working on making their own DeLorean car — one of only 6,000 still around — into an autonomous, electric E-Lorean.
While their ambitions are somewhat short of time-travel and fusion, Drivery founder Timon Rupp says that the E-Lorean project represents just the kind of collaborative work and futuristic thinking that he wants to help foster in his vast new site for mobility tech which opened earlier this year.
Drivery is a 10,000 sqm space (the size of two football pitches) in the former Ullstein publishing house in Berlin. It is a maze of glass-walled studios, co-working offices, a garage for testing software in cars and a coding farm. So far, it has around 350 members and houses 40 startups, including Tier Mobility, Aipark, and Hella's Fast Forward accelerator. Hella, the German car-parts group, also sponsors Drivery.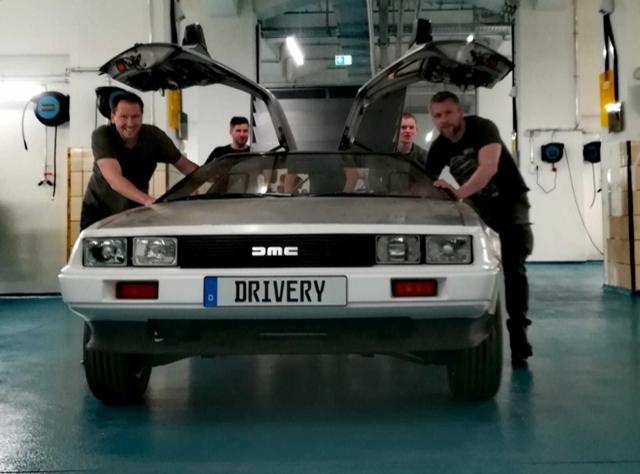 Berlin never had a car industry, which was always based elsewhere in Germany. But the Drivery hub is a further sign of how, in recent years, the city has become a powerful centre for automotive innovation. The city has birthed dozens of new mobility startups, incubators and accelerators such as Porsche Digital Lab and Daimler Lab1886. At the same time, with a young and tech-savvy population, it has also become a testing ground for new types of mobility.
BMW, Daimler, Sixt, and Volkswagen have put thousands of share cars onto the streets. Last month, startups Lime, Tier, Circ, and Voi unleashed hundreds of e-scooters. Throw in shared bicycles, app-based minibus services, and private cars and taxis and you've got a city that seems to be reaching some kind of critical mass in transport innovation.
The EY Startup Barometer found that in first half of 2019, startups in the mobility sector in Germany received €659m in capital investment, second only to the fintech and five times as much as during the same period a year ago. Berlin startups attracted €622M, or 94%, of the total venture capital invested in the mobility segment in Germany.
However, it should be noted that the Startup Barometer includes Travel & Leisure startups within the mobility segment, and T&L received 72% of the overall segment investment in Germany, boosted by GetYourGuide's €428M financing round in May.
Peter Lennartz, head of EY Startup Barometer in Germany describes the city as "a big playground for mobility," where investors increasingly want a piece of the action. "The focus of investors has changed," Lennartz said. "We see an increasing interest in technology business models such as mobility or artificial intelligence, including brand new business models like scooters."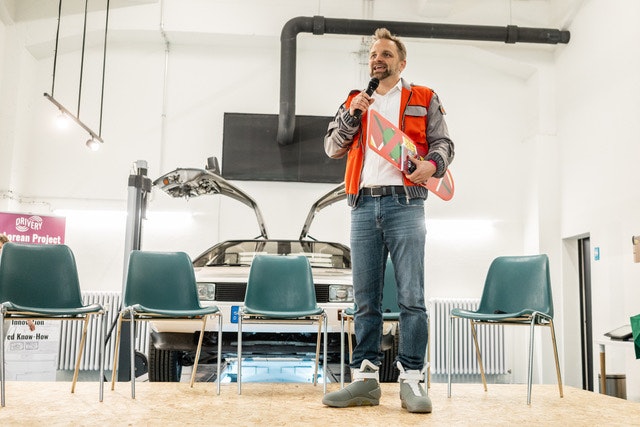 Olaf Sakkers, a partner at Maniv Mobility, an Israeli venture fund focused on European digital and electric mobility startups, told Sifted that Germany is probably the most interesting spot of activity in Europe for them. "One reason is that there's a whole lot of deals happening," Sakkers said. "On the other hand, it's kind of a newly emerging hub, and there are also not that many investors, it's a pretty open ecosystem and actually surprisingly collaborative."
Sakkers added that unlike the well-funded and pretty mature US market, there are a lot of good value opportunities to be found in Europe. "There's a lot of really talented people, education and expertise, and  when we look at automotive there's a whole ecosystem to support it — American founders wish they could work with BMW!" Sakkers said.
In June, Berlin-based VC firm Target Global announced a new $100m mobility fund targeting startups in Europe and Israel, saying the time to double-down on mobility and transportation investment is now.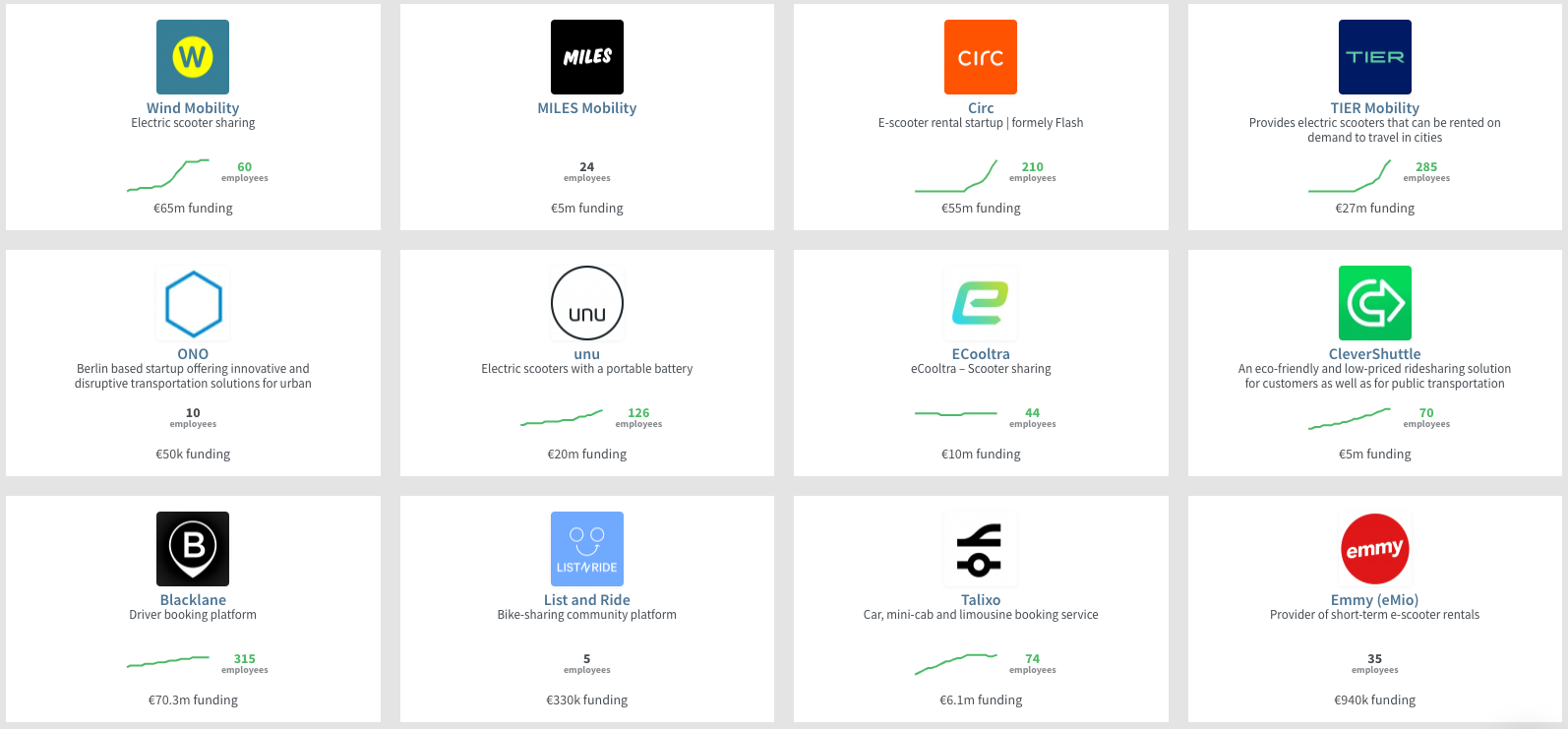 Drivery
Timon Rupp says he wants Drivery to be a "mobility marketplace" that can further help innovation in Berlin thrive. "This is a home of incubators, a home of accelerators, a home of startups," says Rupp. "That's why we came up with the marketplace thought: a marketplace is a big space where everyone can put up a little booth."
He says that when he moved to Berlin after 15 years in Asia he had to go to meetups every evening — and consume vast amounts of beer and pizza — to grow his network. He wants Drivery to be a fast track to swerve the exhausting legwork and get plugged into the digital mobility scene.
Berlin is already well-served with tech hubs, but Rupp believes there's a need for his kind of concept, because, unlike the randomness of co-working spaces, everyone in his place is involved in the same segment. "Everyone has something to offer… and we do matchmaking," He hopes that luring mobility startups, corporates, and investors under one roof will spark new solutions to the challenges of climate change, urbanisation, air pollution, and so on.
"Berlin is a fantastic place," he adds. "It has so much creativity, coupled with a very dysfunctional mobility infrastructure; it's not working… the city is ripe for change."
The Drivery boss also hopes his new hub will become an entry port into Berlin's mobility ecosystem for VCs and foreign investors. Part of the service at Drivery will be arranging events for VCs to educate them about the scene and getting startups who want funding in front of these investors.
Fighting FOMO
Unlike many automotive accelerators, such as Porsche Digital Lab, Daimler Lab1886, and Bosch Startup Harbour, the financial backer of Drivery, Hella, has a rather low profile. It takes no equity in any of the startups and has no dibs on any IP or products — Rupp says it was a condition for him to operate entrepreneurially.
He says that the big mistake car companies make with their accelerators is positioning themselves as the centre of gravity and holding onto a hierarchical mindset.  "They are trying to take advantage of the ecosystem but it's more like squeezing a lemon," he explains. "In this atmosphere, startups can't scale, grow, and freely sell to other customers, so they end up stifled."
So, what does Hella get out of it? Rupp says they get the same benefits as all the other members: being part of the environment and gaining access to talent and ideas. They also get a cure for FOMO. "If there is the next big automotive unicorn popping up in Berlin, Hella will be among the first to know," says Rupp. "That is already a big deal, as that's what the car companies are scared of."