From next year, you'll be able to ride in a driverless car in Europe. It won't be driven by a lidar-equipped computer, however, but piloted remotely by a human 'teledriver' sitting in a control room somewhere distant.
This, at least, is the vision of Vay, a Berlin-based startup that is today emerging from stealth mode to unveil its plans for the future of mobility.
Fully autonomous driving still has many challenges. We are getting something out there

quickly.
Its concept is a way of getting at least some of the benefits of autonomous vehicles out to customers faster, says Thomas von der Ohe, cofounder and CEO.
"Autonomous driving has so much potential for making a positive change, in terms of safety and reducing congestion. But fully autonomous driving still has many challenges to overcome, no one has solved autonomy yet. What we're doing is getting something out there quickly," he told Sifted.
Over time, von der Ohe said Vay could add more and more autonomous features, for example, allowing a computer to take over when driving straight. But it's likely that a remote human would always stay in charge of the vehicle.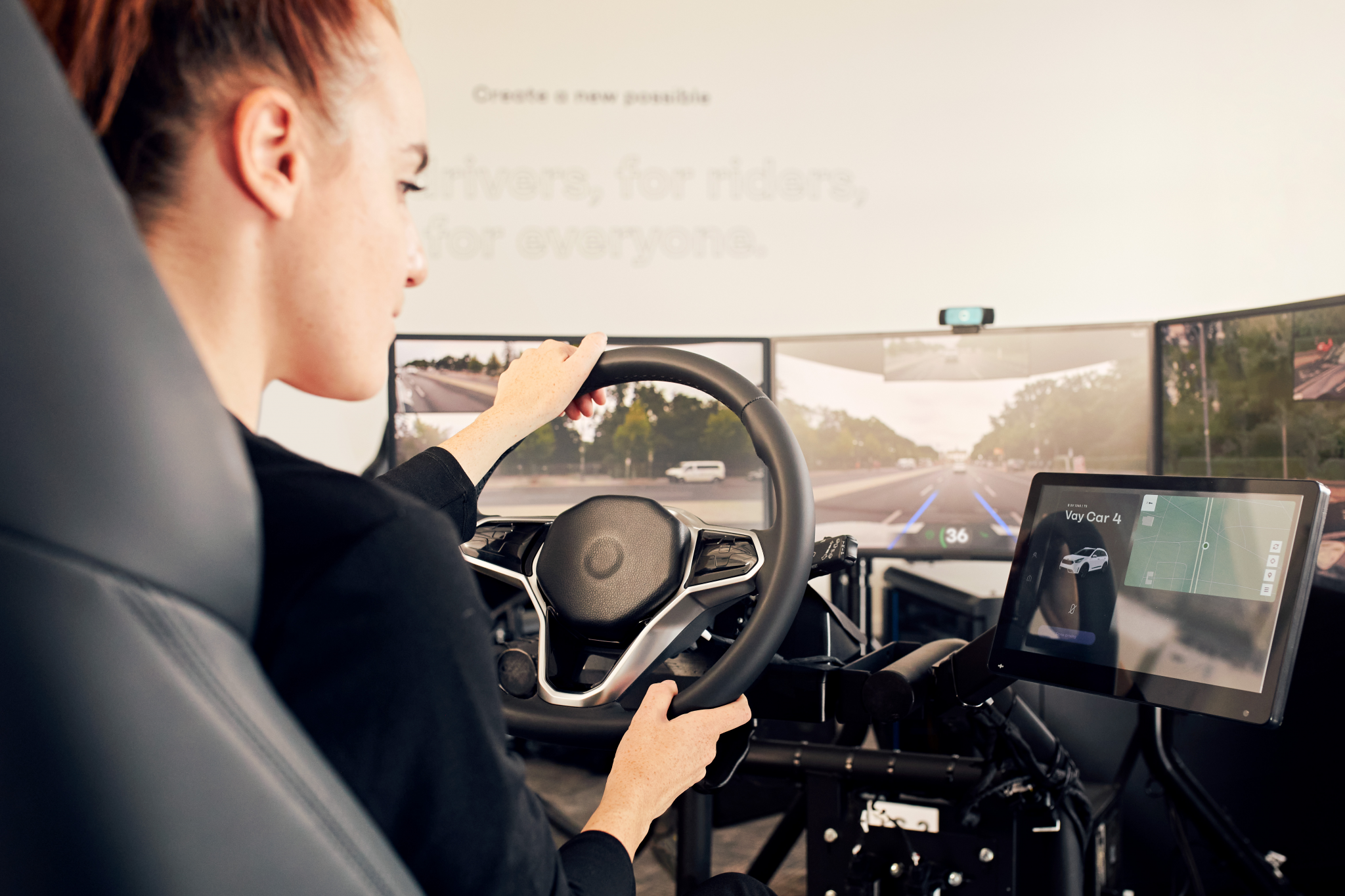 Vay hasn't yet revealed which city it will roll out the service in first — but says it has been working with regulators in multiple cities, and is "super close" to receiving the necessary permissions to roll out a fully-remote fleet. It's been testing the technology for two years on Berlin streets, with safety drivers still present in the cars.
While US companies like Waymo and Zoox have been at the forefront of developing autonomous cars, the launch of Vay's teledriving concept puts Europe back in the driving seat when it comes to shaping the future of mobility. Swedish autonomous truck company Einride is also developing a similar system for its delivery vehicles, with trucks operating with some autonomy — but also with assistance from remote operators.
Von der Ohe, who spent six years at technology companies in Silicon Valley, including a stint at Zoox, says it was important to him — and his cofounders Fabrizio Scelsi and Bogdan Djukic — to locate deeptech companies like this in Europe.
It's important for Europe to play a leading role in these

technologies.
"Having spent six years in Silicon Valley, we're now eager to build a global, first-of-its-kind, deeptech company from Europe," he said. "It's important for Europe to play a leading role in these technologies."
Vay's first service will be a door-to-door transportation service, where users can order a car to be driven remotely to their house. They would then drive it to their destination themselves, but on arrival they don't need to worry about parking or returning it to the depot, as teledrivers would once again step in to take over. Future services could include ride-hailing and parcel delivery.
Von der Ohe says services like these could be offered at a fraction of the price of an Uber because the time of a team of teledrivers located in a central office can be used much more efficiently.
It also eliminates some of the risks that drivers can face, including possible Covid transmission or attacks by violent or drunk passengers. Teledriving could open up driving as a job to a much wider demographic.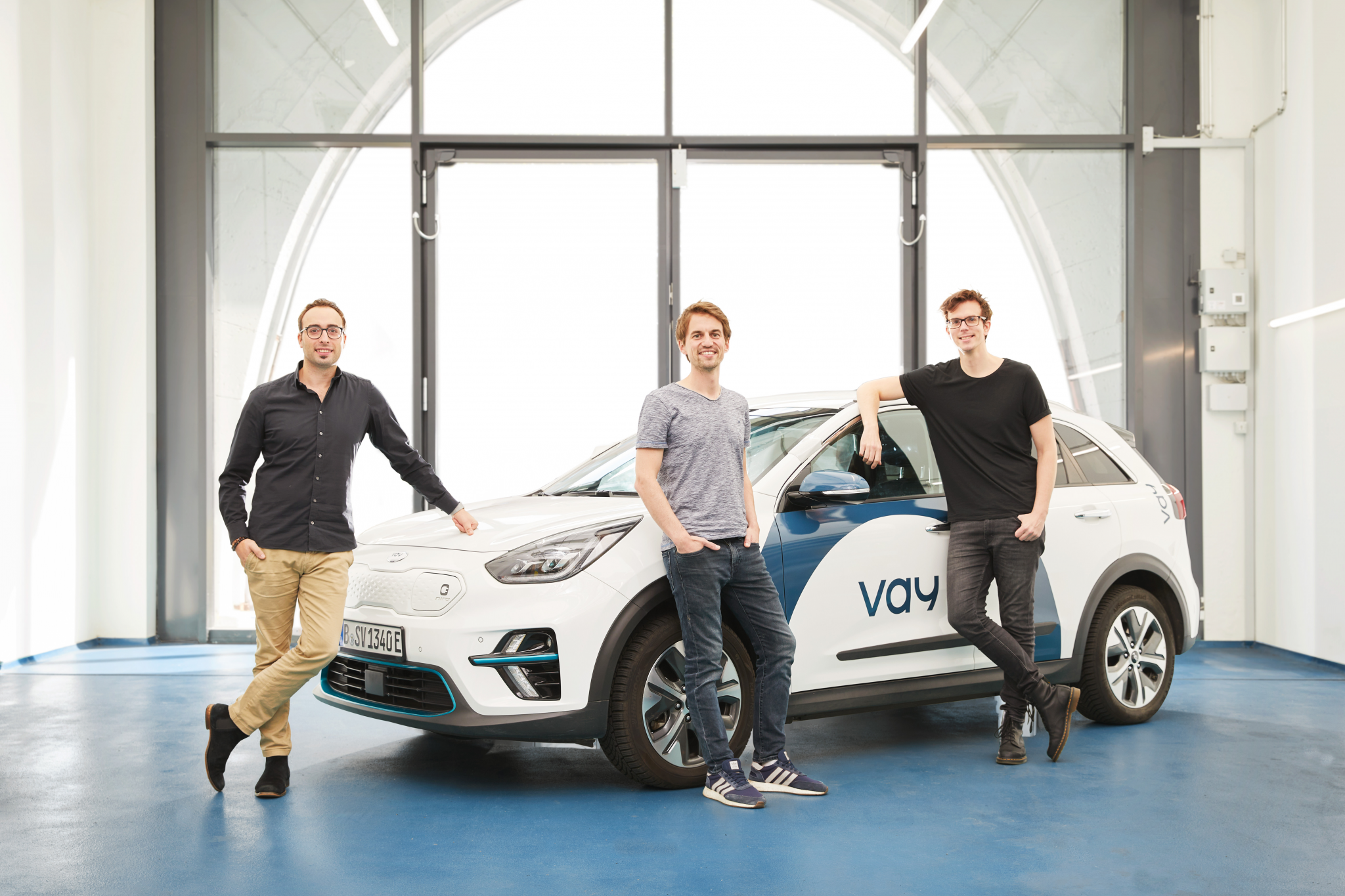 Vay also argues that its system — designed mainly to be used in very specific city-centre locations — would increase safety, as it eliminates the four main causes of fatal accidents on city roads: speeding, intoxication, distraction and fatigue. Vay's remote teledrivers also have the benefit of 360-degree, blindspot-free vision.
The cars are connected to the teledriving hub via multiple 4G-based connections, and Vay has spent much of the last two years building in fail-safes and redundancies to make sure the cars don't end up in danger because a connection goes down.
Vay, which has been in stealth mode since 2018, has so far raised $30m in Series A funding from some of Europe's leading VCs, including Atomico, Creandum, LaFamiglia, System.One, Visionaries Club, as well as angel investors including Formula One driver Nico Rosberg.