Bored and stuck at home amid the latest coronavirus lockdown, many people are opting to do a spot of redecorating to pass the time. And with the usual DIY and home decor shops closed, digital home decor startups are spying an opportunity to disrupt a traditionally analogue industry. 
One of those is UK-based Lick Home, a direct-to-consumer paint and wallpaper brand which secured £3m in August, led by Felix Capital, following a £850,000 pre-seed round last year. "We've had this sort of peak in interest for decorating because people are bored at home, wanting to decorate and had time on their hands to decorate," Lucas London, the company cofounder, tells Sifted.
But there are others in the field of augmented reality, sustainable direct-to-consumer furniture, and design software which are also seeing strong demand from customers and investors, including Tylko, Swyft and Topology Interiors. It's part of a bigger trend of how the coronavirus pandemic has accelerated digitisation and presented an opportunity for startups across Europe. 
Paint by (big) numbers
Startups like Lick Home aren't offering anything particularly revolutionary to the market – in Lick's case washable, environmentally responsible paints and wallpaper – but their direct-to-consumer online approach is well suited to today's conditions. 
The company, which offers a simplified range of products rather than overloading consumers with thousands of choices, was initially concerned about how the lockdown would affect it. "We emailed all our shareholders to say we're not spending any marketing money," London says. However, a few days later they realised that the market dynamics suited their launch and that instead they should accelerate plans.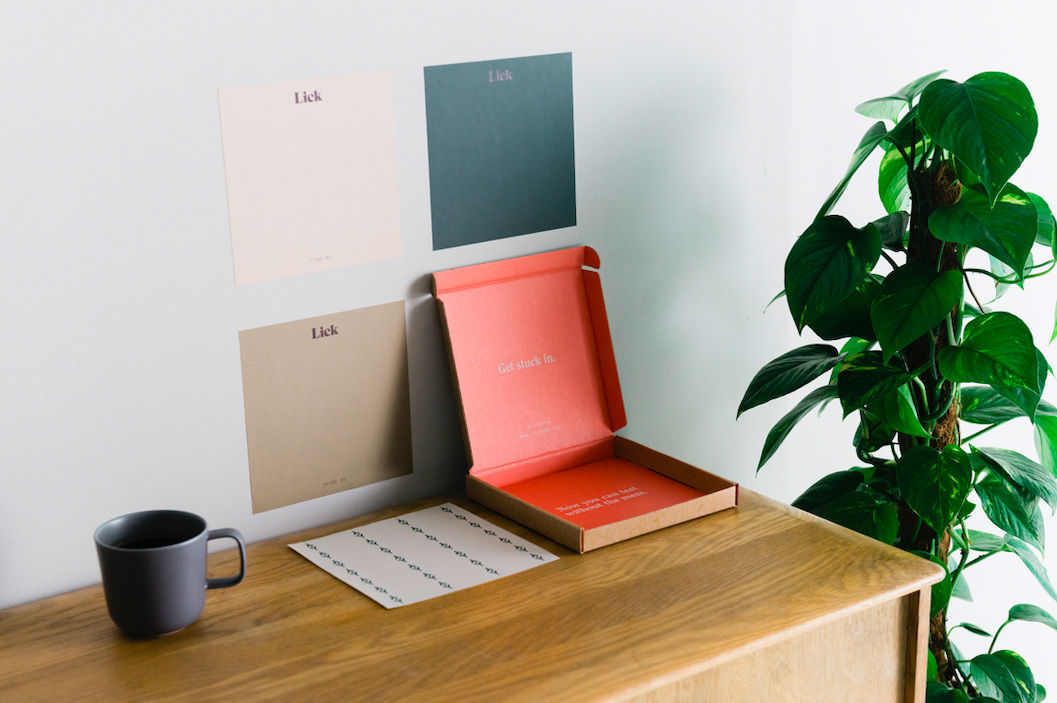 There was no brand that really resonated with the modern consumer and the user experience hadn't been solved

online.
"Pre-covid, I think we were seeing 4% of paint bought online in the UK," he says. "There was no brand that really resonated with the modern consumer and the user experience hadn't been solved online."
London adds that existing incumbent producers hadn't been incentivised to solve issues like this because they don't have a direct relationship with the customer, instead selling to third-party bricks-and-mortar retailers.
What the pandemic has done, he says, is massively increase online adoption. "That 4% went, I guess, to 100% at one point in the UK, and those customers that are realising that they can purchase these products online are unlikely to shift back to physical retail at the same level they were before."
While some in the market are focusing on solutions like augmented reality (AR), and are having success with those tools, London says as a company they're more focused right now on user engagement and the overall experience, though he doesn't rule out those approaches at a later date.
"Our biggest month was last month and I think in truth it got us to a much better start than we had anticipated, and created foundations for a really interesting few years ahead," he adds.
A new (augmented) reality 
Other startups are pushing more technologically advanced solutions to home decor (the majority of Lick's customers still purchase paint samples that are delivered to their doors). 
Polish startup Tylko, which creates customised storage units and shelving, utilises augmented reality on smartphones to allow customers to see exactly how an item would look in their homes, and tweak it accordingly.
We digitise the

designer.
"We digitise the designer," cofounder Jacek Majewski tells Sifted. "You can preview the furniture in real time, and then align it, change it a bit, see it in the context of your space. You can check the dimensions, the colour, functionalities. You can align the different elements to your home," he says.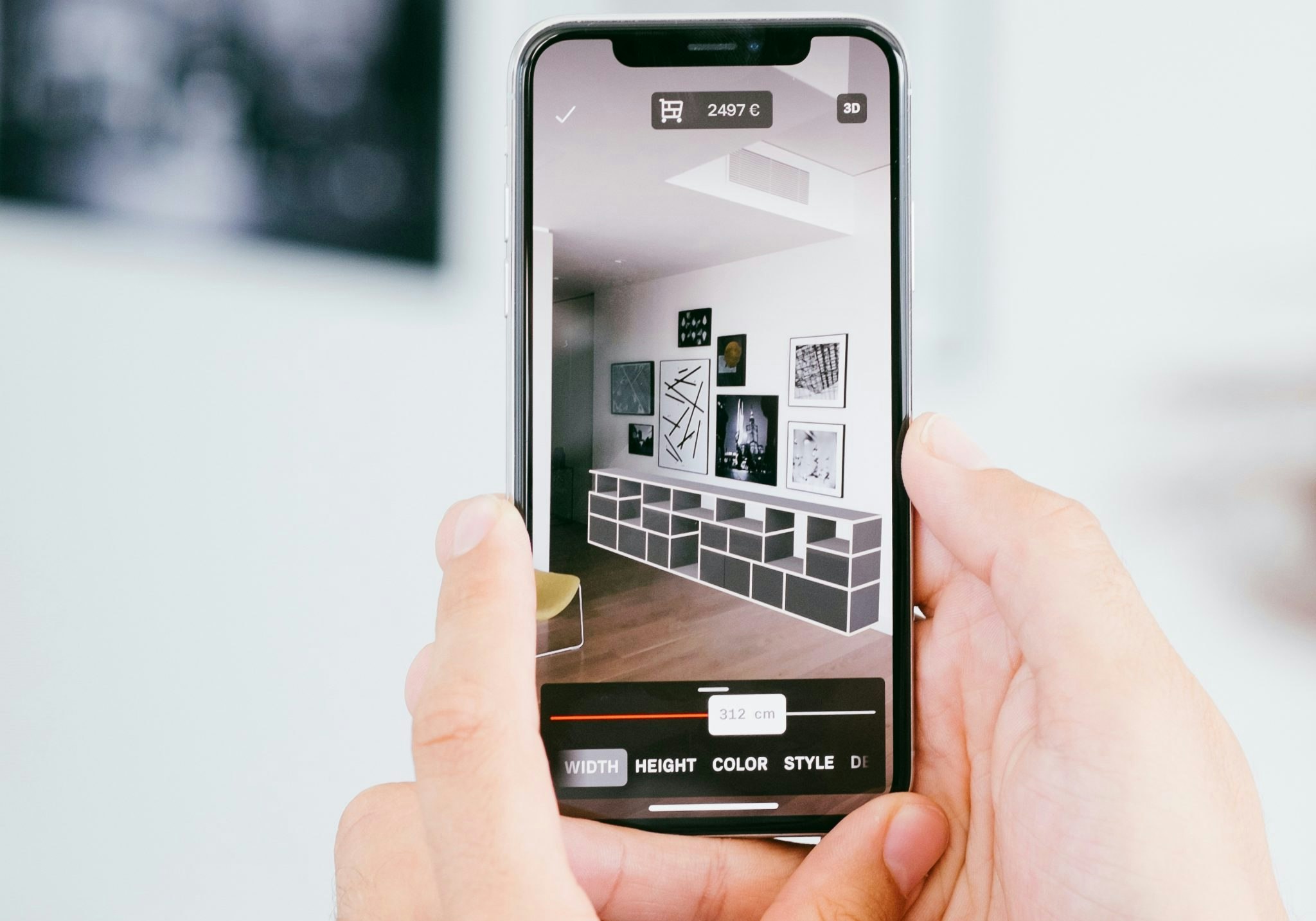 The startup, founded in 2015, has raised €9.8m to date and has seen revenue double each year, but this year is expecting a huge leap. "The lockdown months, April and May, were amazing for us," says Majewski, adding that their main markets are Germany, Switzerland and Austria, followed by the UK and France.
The startup currently has 120 employees and is working on a Series C round to enable it to expand into new verticals like wardrobes and in a couple of years kitchens.
Majewski says that it's not just about the customer experience, however, but also a general fatigue with IKEA furniture, not aided by Zoom calls where everyone has identical items of furniture in their backgrounds. 
I think because [the pandemic] has gone on for so long that actually the changes in behaviour are now going to become a

habit,
"We do extensive surveys, and we know that a lot of people that decided to buy with us were previously IKEA customers," he says, adding that people are willing to spend a bit more on furniture that is more long-lasting and sustainably made. "I think we are succeeding with this, we have super low return rates. It's around 1% of the sales."
Flat-pack solutions
Sofas delivered to your door in a box may not sound too dissimilar from an IKEA home delivery experience, but Keiran Hewkin, cofounder of Swyft, a sofa-in-a-box manufacturer that launched in the UK at the beginning of this year, sees important differences. 
"I think IKEA do a lot right, but I've always felt that IKEA and other retailers have always been a bit of a compromise – people go to IKEA because they have to go to IKEA, it's not an enjoyable process," he says, adding that the journey from starting to want something to having it set up in your house is often long and arduous.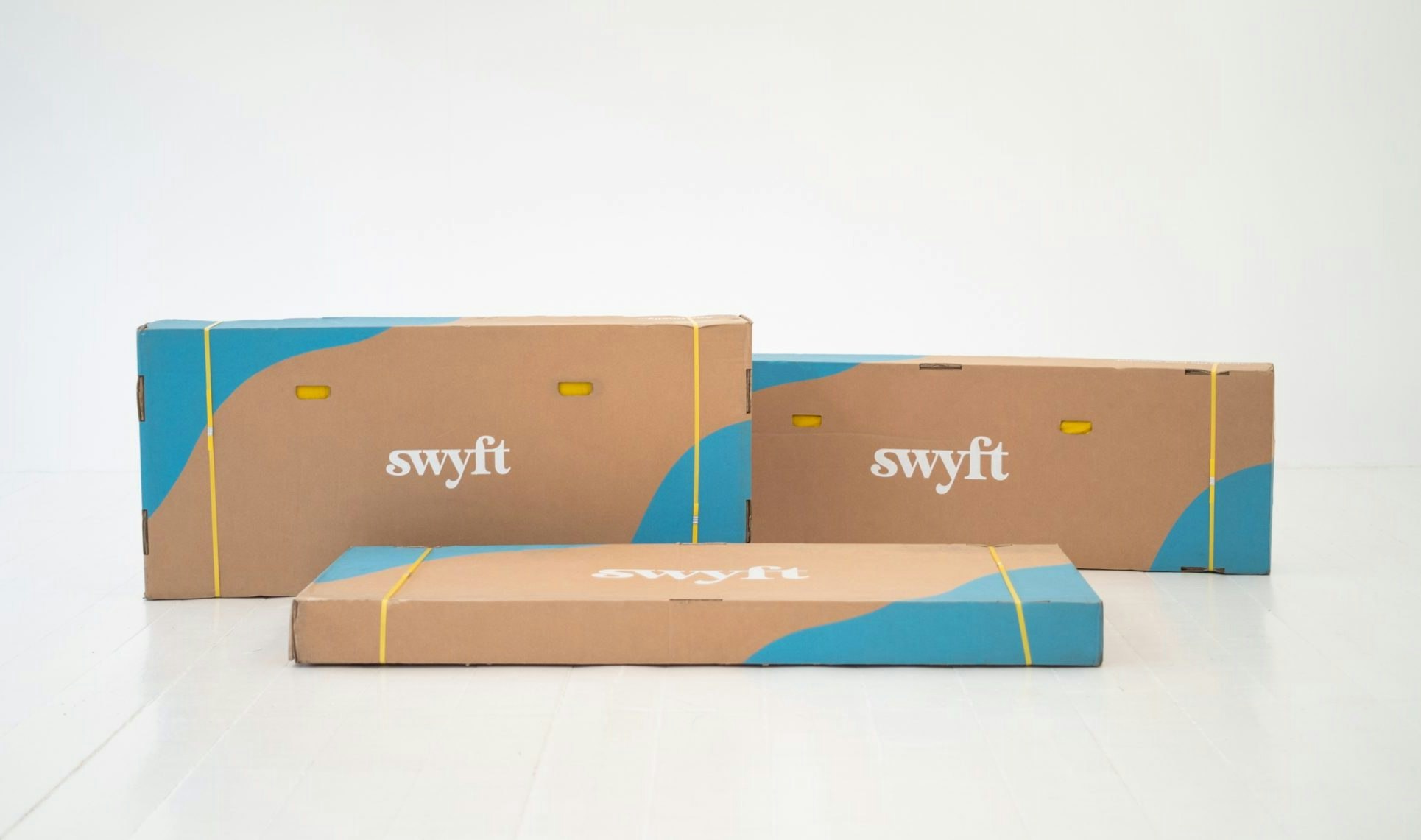 In contrast, Swyft, which has 46 employees and is seeing 20% month-on-month growth, claims that its sofas-in-a-box are delivered to your door within 48 hours, are easy to get into any space, and can be assembled by a single person without needing tools. 
Another important difference is the ability to pack and unpack at will. "A lot of IKEA furniture, because it's plywood or chipboard, once you thread that with a screw you can't then redo it," says Hewkin. "Once you build it in a room, if you can't get it back out again you have to smash it to pieces and throw it away."
Swyft, which is targeting a Series A round in 2021, has also tried to keep things simple, with three basic models and seven colours to choose from. However, this is more than enough for most people, says Hewkin.
People want the fun of doing up their home without having to be an ad hoc product designer or interior

designer.
"People want the fun of doing up their home without having to be an ad hoc product designer or interior designer. They just want the tools at their disposal to be able to pick nice products from here and there, have them quickly, and put a scheme together. It shouldn't be an ordeal," he adds.
Designs on your interior
It's not just manufacturers that are embracing online solutions to home decor. For those wanting a guiding hand to revamping their space, interior designers are also increasingly turning to digital technologies.
"I started online because I think you can access more people – being a local interior designer has a couple of mile radius," says Athina Bluff, founder of UK-based Topology Interiors, which was founded in 2016.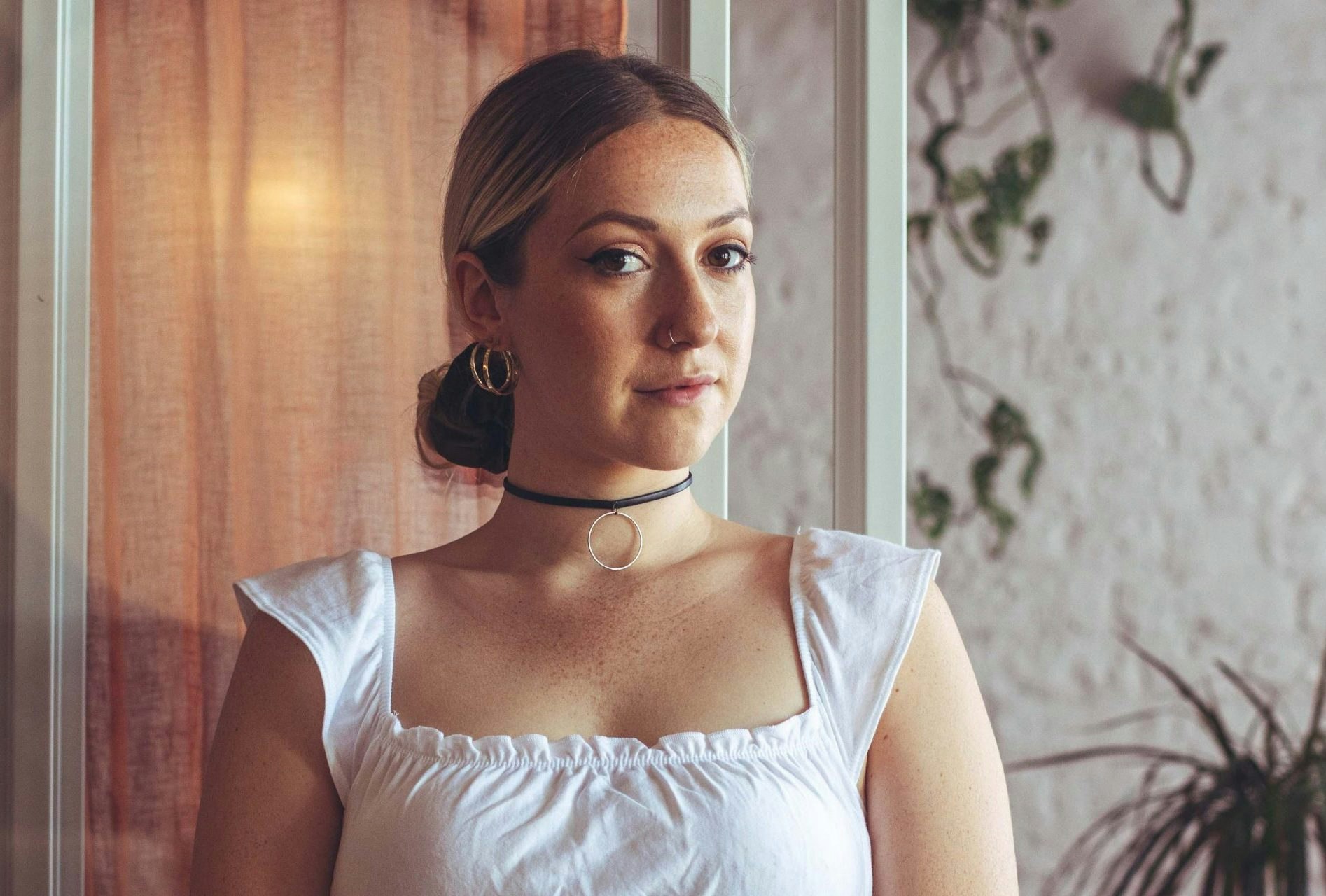 Using software, designers no longer need to go to see the actual space, which is useful in the current climate. "If the client can send us accurate measurements and photos or video, we basically have an architectural software that allows us to plan everything accurately, so we can work out exactly what will fit," she says, adding that they are functioning at about 70-80% online right now. 
The first month after the pandemic hit was tough for the startup, which has a relatively small team, but since April business has been booming. "We've been non-stop, constant inquiries, lots of installs," says Bluff. "A lot of people want to make changes, whether it's putting a home office in their kitchen or whether they've just spent so much time in their property they're kind of fed up of seeing it in its current state. We've tripled our sales over the last six months."
She also suggests that digital tools are far less intrusive for those just starting to feel out a change. "If people are thinking about hiring an interior designer but not quite sure and they don't like the idea of someone coming into the house and being pushed into decisions that they don't want to make" it's perfect, she says. 
"If everything is digital you can be kind of free with your suggestions and what they should do, but it's down to them whether they want to implement or not." 
Behavioural changes
The longer the pandemic goes on, the more likely new habits will become engrained, which is good for digital-first upstarts. 
"I think because it's gone on for so long that actually the changes in behaviour are now going to become a habit," says Swyft's Hewkin. "We've got a generation of people now that have had their interest in homeware accelerated by four or five years, because they've probably had a decade's worth of indoor time in a year."