The VC industry in Europe is making progress on diversity — although it is still a long way from being anywhere near a reflection of society at large.
That's according to a new report from the British Venture Capital Association and Level 20, a non-profit focused on diversity in the private equity industry — which for the first time has gathered not only data on gender, but also ethnicity at VC and private equity firms. 
This new data is significant because it establishes a baseline on which further progress can be measured (and against which firms can be held accountable). The report also includes a set of recommendations, actions and resources for all investment firms.
"In private equity, 'what gets measured, gets done', so I am delighted that this data and the accompanying template enables firms to compare themselves to our data, to continually monitor progress and to provide consistent diversity data to LPs and investors," says Pam Jackson, CEO of Level 20.
So what does the data tell us?
There are now more women in VC
186 firms were surveyed between October 2020 and January 2021, including 61 VC firms.
The overall proportion of women in the VC and PE industry has risen to 38%, up from 30% in VC in 2019 and 29% in PE in 2018. What's more, women now make up 20% of investment teams.
But out of the 52 investment firms surveyed with less than £100m assets under management (AUM), 25% still have all-male investment teams, although this is down considerably from 37% in 2019.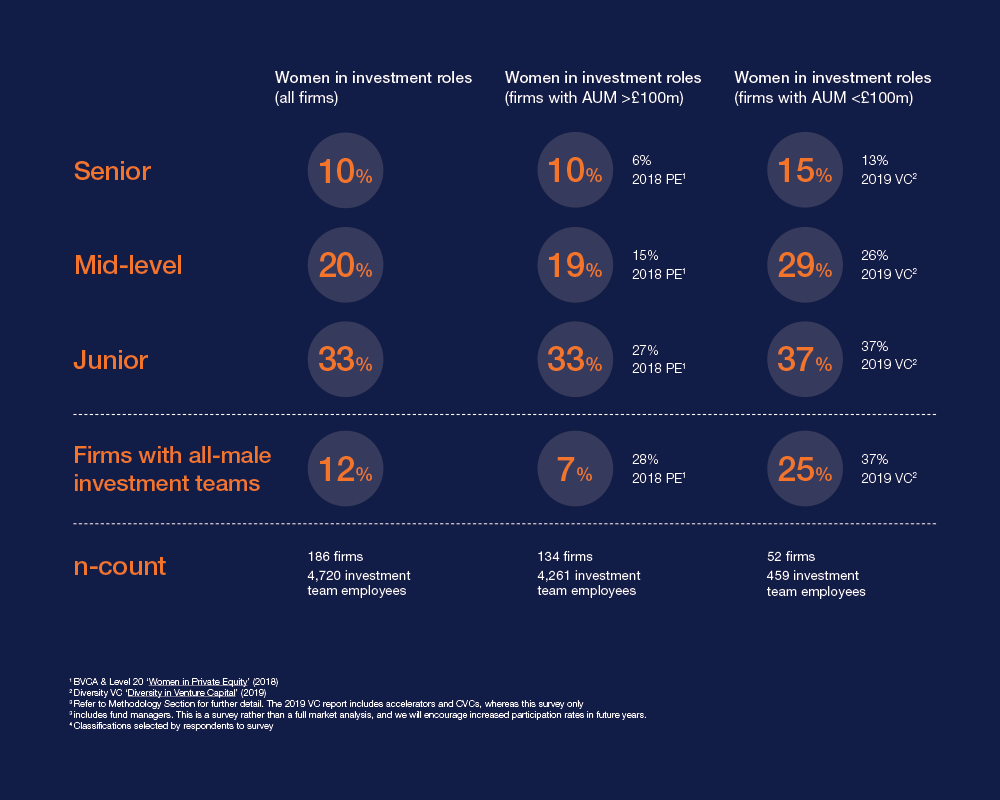 Just 15% of people in senior roles at these smaller firms are women.
Still, that's an improvement on the results of previous surveys — and shows that smaller firms are actually doing better than firms with far greater AUM.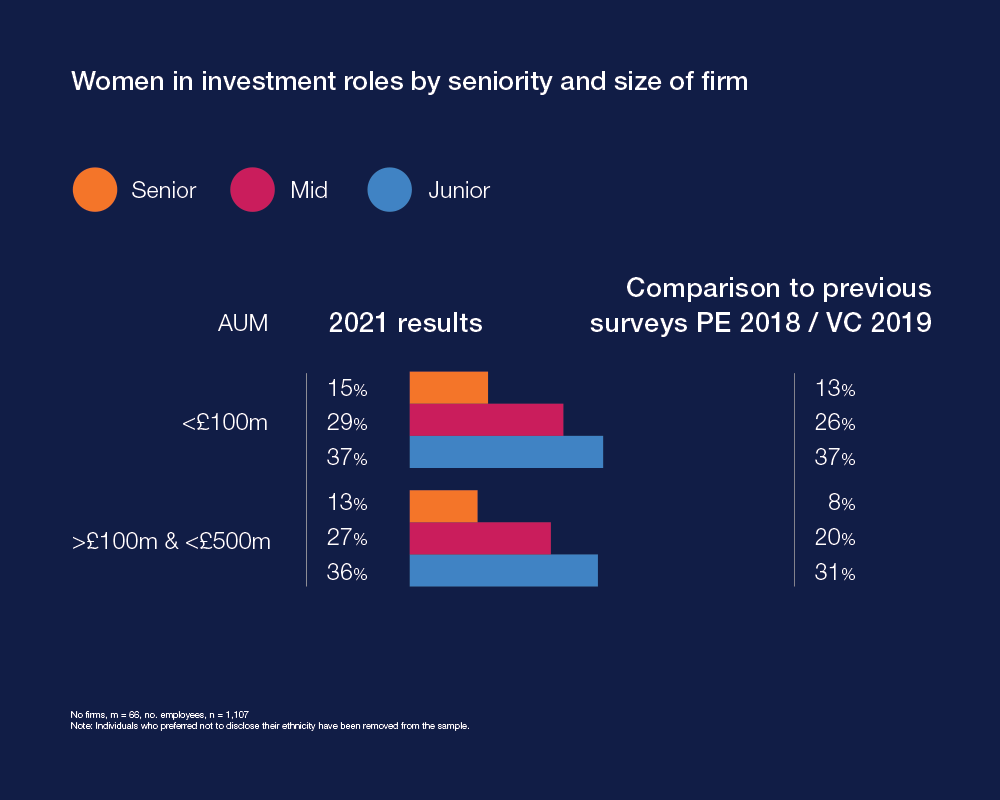 Black people are seriously underrepresented
Not all firms chose to contribute data on the ethnicity of their teams: just 73 of the 186 firms surveyed (39%) submitted information.
VC and PE are still overwhelmingly white industries. 80% of people working in the sector are white, 11% Asian and just 3% Black.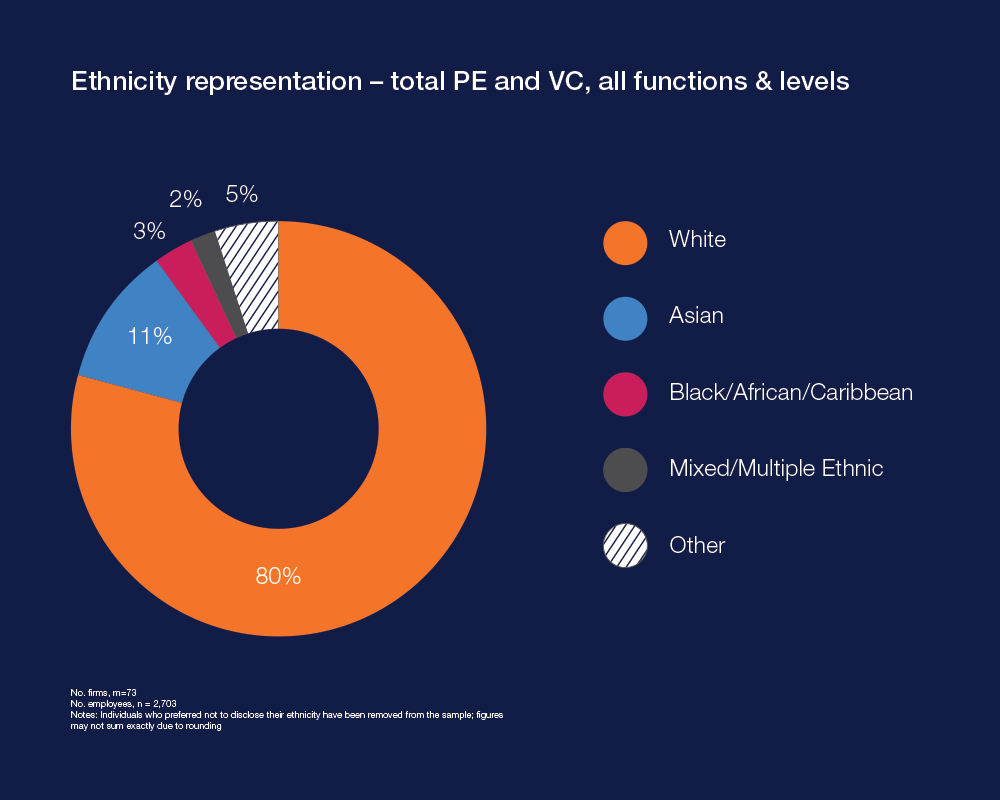 When seniority is taken into account, the picture gets slightly worse: just 1% of people in senior roles are Black.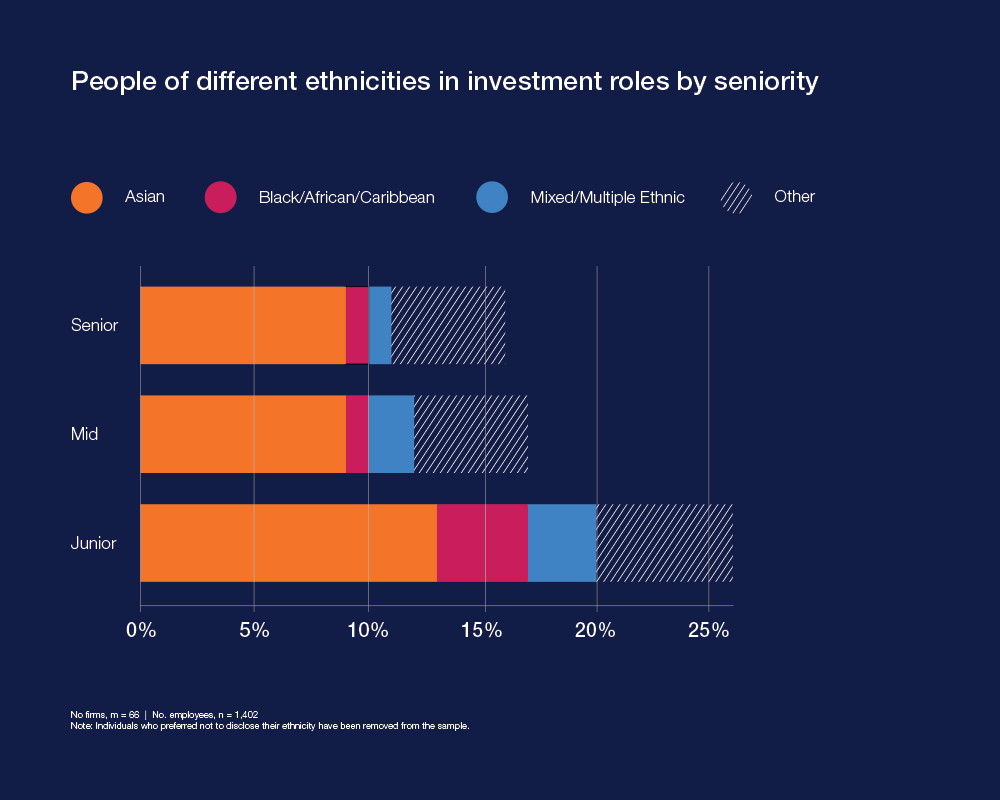 Of the firms with less than £100m AUM, an embarrassing 61% have all-white investment teams.

So... what can be done?
There's a growing movement to gather data on the VC industry to drive change.
Extend Ventures is collecting data on the diversity of the UK's VC scene and looking into where ethnically diverse founders source funding.
If you don't have information and evidence, you don't have a

voice.
"If you don't have information and evidence, you don't have a voice," Tom Adeyoola, cofounder of Extend Ventures, told Sifted. "You need data to get a seat at the table, so you can negotiate from a place of evidence."
Data providers Dealroom and Beauhurst, along with non-profit Diversity VC, are also increasingly publishing data on ethnicity.
Limited partners can also play a big role. As soon as LPs start quizzing VCs on diversity more regularly — during the fundraising process and at advisory board meetings — VCs will start making changes.
What gets measured gets

managed.
"What gets measured gets managed. Limited partners choose general partners based on benchmarking performance to the relevant peer group," says Kathleen Bacon, cofounder of Level 20. "This survey will assist LPs in comparing firms along diversity metrics which is of increasing importance to investors."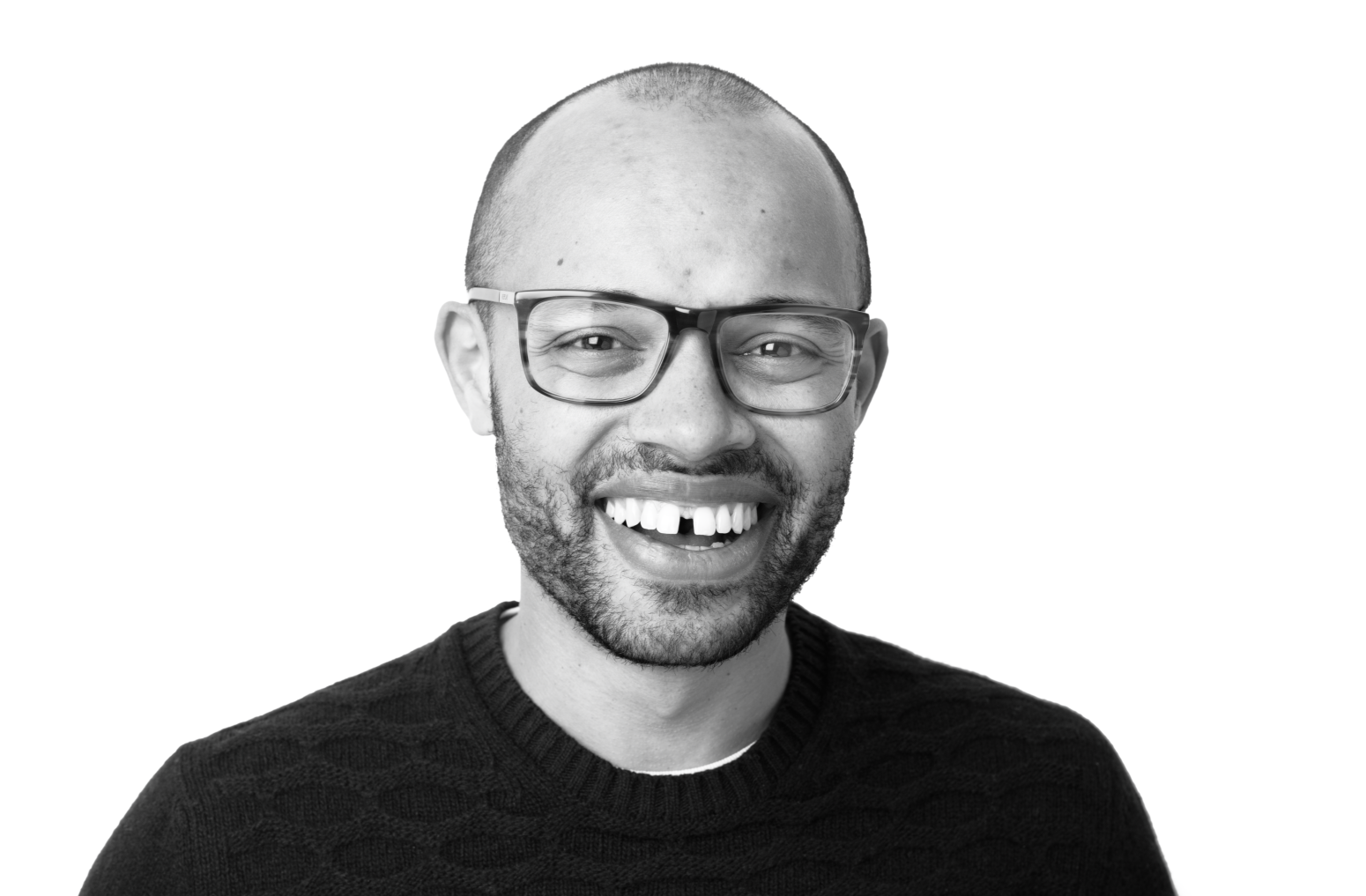 Recommendations
Think hard about the language you use. Descriptions like 'non-white', 'BAME' and 'minority' can make people feel 'othered'. (For more on this, read this excellent opinion piece from Erika Brodnock: 'Time to stop using the term BAME'.)
Get the whole workplace involved in pushing for change. "One person alone cannot change an organisation," says the report. "Initiatives such as employee focus groups, reverse mentoring, D&I steering groups and explicitly including diversity and inclusion in individuals and business objectives, are all ways firms in our focus groups have encouraged ideas and participation beyond senior management."
Start collecting data. This may not be as simple as it sounds — in France and Germany, it is prohibited by law to collect ethnicity data. For firms in countries where it is possible, it's a good idea to get your team onboard with why you're collecting this data before asking them for it. "Firms need to articulate their overall diversity and inclusion strategy in an authentic way, communicating why they need to collect this data and how it will be used, to gain the trust of colleagues."
Offer truly flexible working and generous family leave policies. Investment firms are no different from startups; companies which offer employees more flexibility and implement family-friendly policies are better places for women, in particular, to work.
Offer internships and implement more targeted recruitment strategies to attract diverse candidates. There are now a growing number of schemes, such as Included VC and Future VC, which firms can participate in.