When you're a digital nomad, the world is your oyster. You can work from your laptop in any location — from sandy beaches in Thailand to the rocky mountains of Tibet — so long as you have a sturdy internet connection. 
And as the nomad lifestyle has become more popular and more feasible since the start of the pandemic, so-called "digital nomad villages" are springing up in places like the Canary Islands and Madeira. Arrivals typically get access to a coworking space, a whole ecosystem of events and the luxury of living in places most of us only get to visit on holiday. 
The people who are building these communities say that everyone's a winner. Digital nomads get a beautiful place to stay and good working infrastructure, while the places they visit get an economic boost.
But what do the locals really think?
Economic transformation?
In Spain, the secretary of state for demographic challenge Francisco Boya has spoken about a desire to "make the rural world more attractive for digital nomads and entrepreneurs" in a bid to combat the country's rural depopulation crisis. In Madeira, meanwhile, digital nomad village founder Gonçalo Hall says that remote workers can transform holiday destinations into thriving digital economies. 
"Tourism goes up and down, but if you create companies and help locals work online, the economy will be more stable," he says. "For places where the only economy is tourism with no exports, nomads can literally turn the economy around within five to 10 years' time."
If Madeira were a country, it would be the most tourism-reliant place in Europe with the industry making up 26% of GDP (Malta is the actual highest at 14.2%)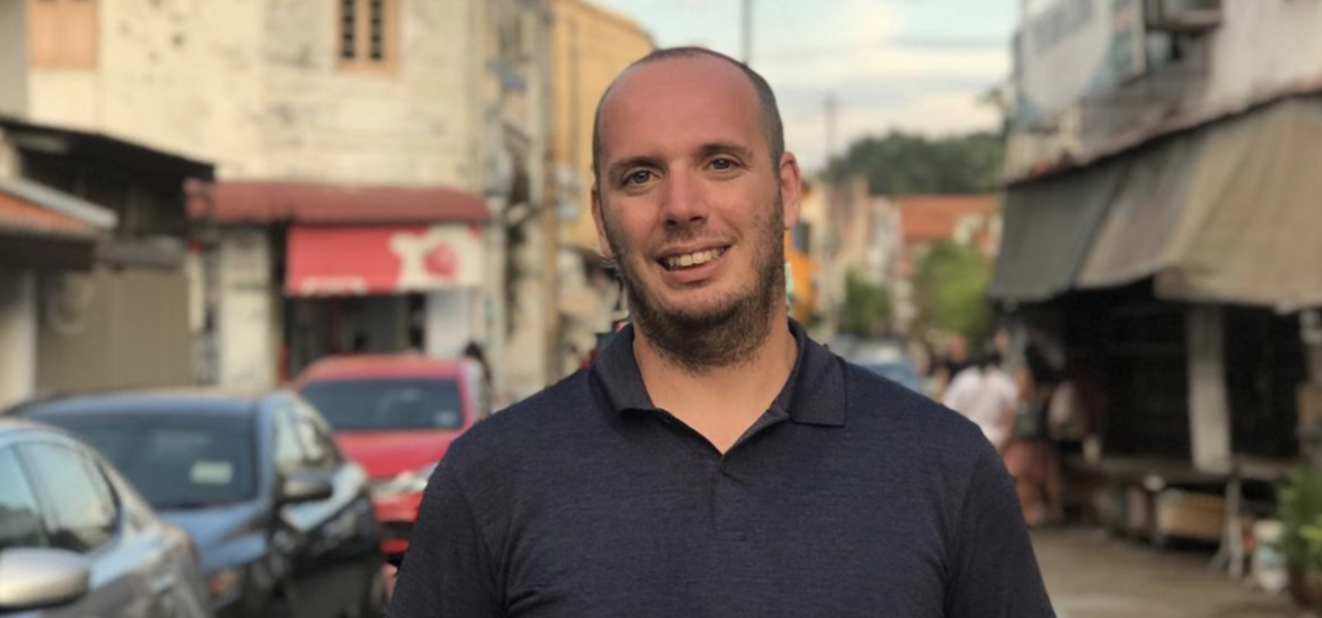 Hall envisions a future for Madeira where digital nomads fall in love with the island and begin to incorporate startups there, providing meaningful job opportunities to young, ambitious locals who'll then go on to found businesses themselves.
👉 Read: Europe's digital nomad visas: listed
Startup Madeira, a local government organisation supporting entrepreneurship on the island, tells Sifted that 100 businesses connected to digital nomads have been registered so far. These are generally pre-existing companies that have been moved to Madeira to take advantage of the 14.7% corporate tax rate — although their employees might remain elsewhere.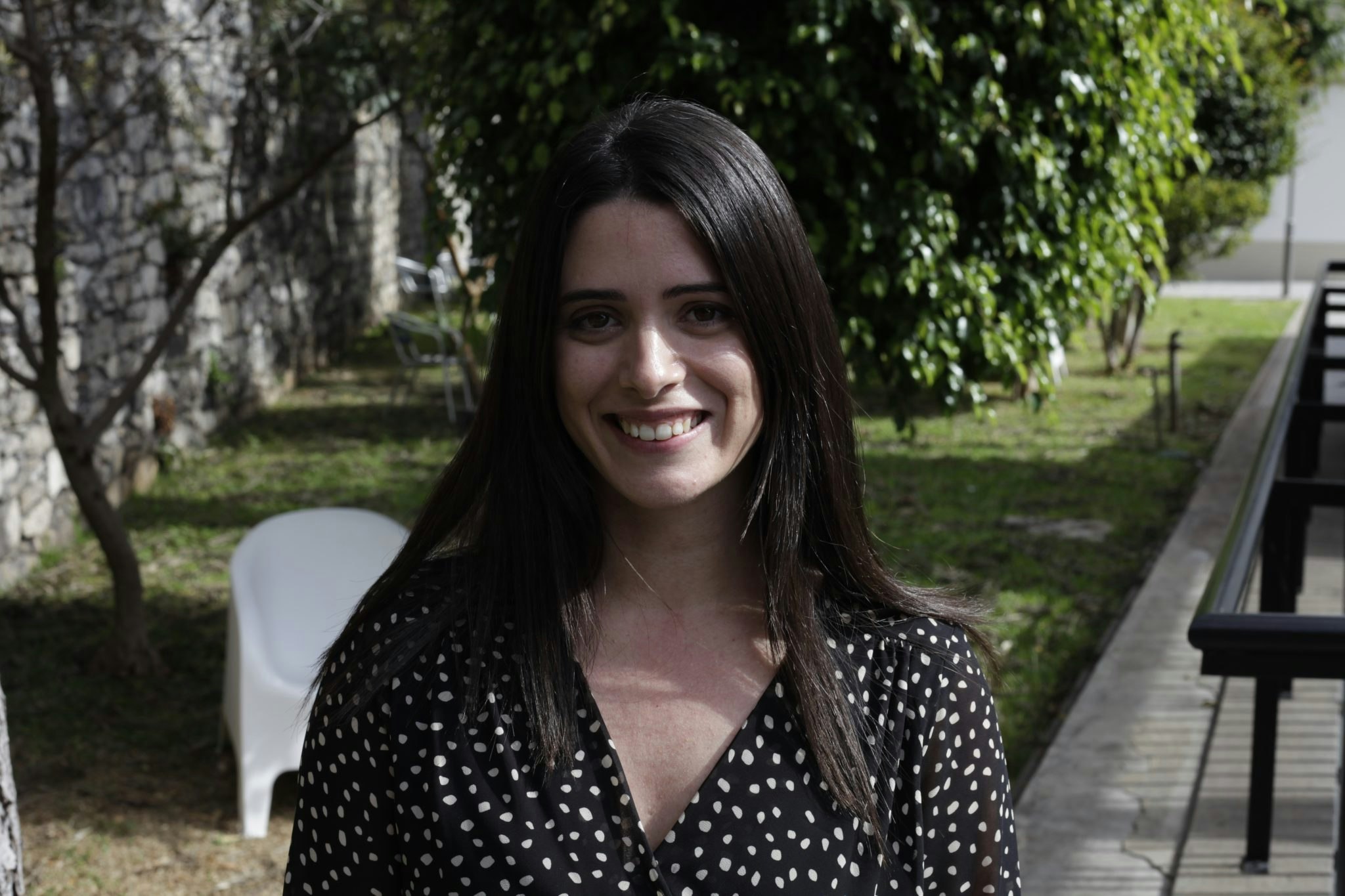 Buying power
Madeira's tax department team might be rubbing their hands in glee, but some locals are worried about the long-term impact digital nomads might have on the island.
"There are a lot of expats, nomads, remote entrepreneurs and crypto guys buying property in Madeira," says Madeira resident and nomad fitness coach Luis Calado. "I would say that's a real concern."
👉 Read: Europe's most popular digital nomad destinations
Marelin Gonçalves, who's been working as a real estate agent in the island's capital Funchal for more than a decade, agrees that outsiders looking to buy property are putting pressure on local housing stock.
"We've been seeing that people want to buy smaller houses in the countryside, and apartments in Funchal. There's a lot of demand, but not much supply," she says. "Prices are going up. From my experience of working in the field, locals aren't too happy about the rental market."
Data from real estate platform Idealista showed that, as of October 2021, property prices in Madeira had increased by 17.4% compared to the previous year (the next biggest increase in Portugal was around ​​Lisbon at 10.1%).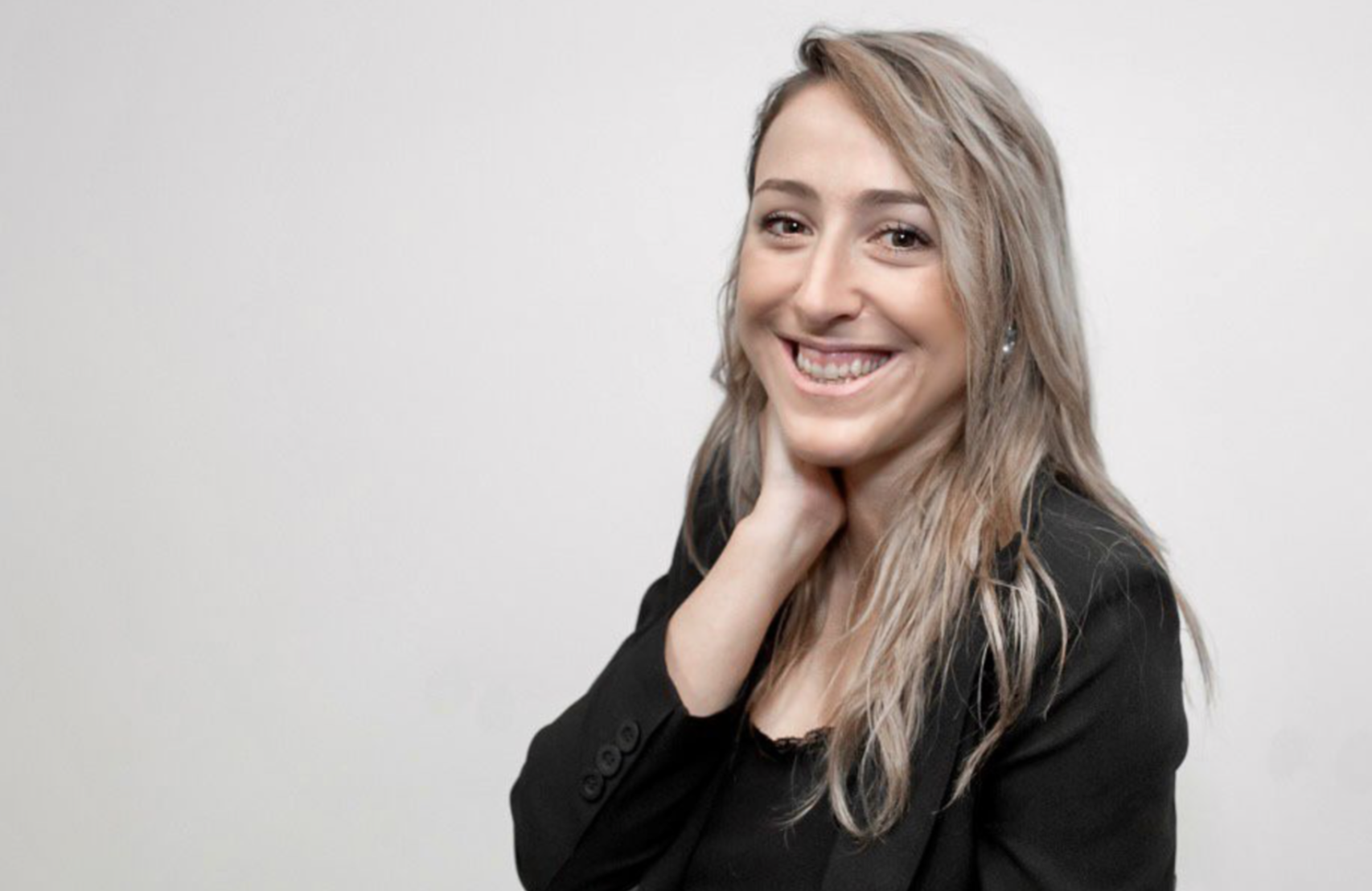 Others we spoke to disagreed that digital nomads are the ones pushing prices up, saying that it's a long-term trend that's bigger than a few thousand remote workers coming in. But there's no denying that there's a big gap in purchasing power between nomads and locals. Local government statistics show that digital nomads spend an average of €1,800 per month on the island, while Startup Madeira estimates locals earn an average of €800 per month.
For Bogdan Danchuk, long-time digital nomad and founder of international tax consultancy Easily Global, the main question going forward is whether small but desirable destinations like Madeira will be able to cope as more digital nomads get wind of what they have to offer.
"The conversation we ought to be having is just how much bigger will it grow? And will Madeira have enough to offer to cover all the needs and the demand that will just keep on exponentially rising, going into the future?" he says.
Expat bubble
Madeira locals would like to see a more structured effort from the local government to allow them to benefit from the project too. 
Many of the digital nomads Sifted spoke to mentioned skill-sharing workshops as one way of giving back to the community. But while teaching skills like coding, website development and online marketing to locals is a great idea in theory, no one we spoke to had actually facilitated or attended such a workshop.
"We want to see this more," says Luis Calado, adding that he'd only really known one couple that had run any skill-sharing workshops since digital nomads began arriving in the capital of Funchal. "There is a lot of work to be done in terms of linking all these communities. We want it to be more integrated."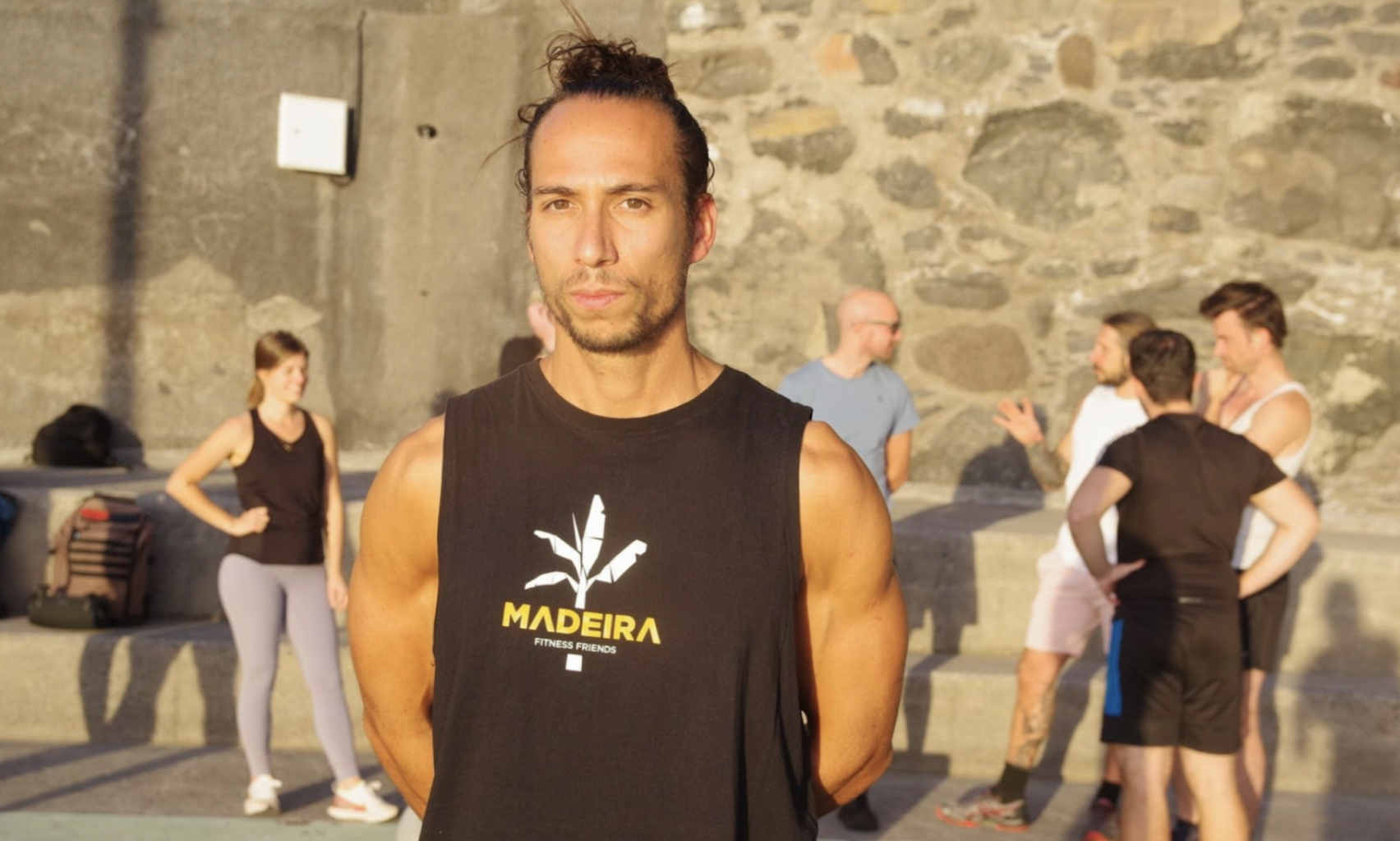 Not all nomads see the point, however. 
Simona, a recent graduate and product marketer for a company based in Slovakia, says that being a nomad in Madeira has enabled her to connect with many other international people. But she hasn't had many exchanges with the island's local residents.
"I mean, I'm not here for that long," says Simona, explaining how she came to Madeira to escape the harsh winter in Slovakia, and will probably move on to another country soon. "I think the community here is trying to involve locals in activities with nomads. But actually, not all the locals are that open-minded. Not everybody wants to connect with international people."
This attitude isn't uncommon, according to Paula Thake, a marine biologist and whale-watching guide in Madeira.
When you're a digital nomad, it's easy to exist in an "expat bubble" and "segregate yourself from the locals," she says, who is also a community leader for Nomads Giving Back, a global organisation helping nomads contribute to local communities through volunteering programmes and fundraisers.
"People say, 'I'm a digital nomad so I'm already kind of contributing just by being here and eating in local restaurants.'"
But she also cautions against putting too much pressure and expectation on what digital nomads might contribute.
"Of course, we're getting significant economic benefits from nomads, but we shouldn't see them as economic saviours. Rather, we should say that it's nice to have them here, and the locals and nomads get so much from each other on different levels, you know? That should be the narrative."
Bogdan Danchuk also says that, while digital nomads provided a big economic lifeline while tourism slowed down due to the pandemic, it's unrealistic to expect digital nomads to completely reinvent Madeira's economy.
"I think digital nomadism expands the tourism industry, it doesn't really change it," he says.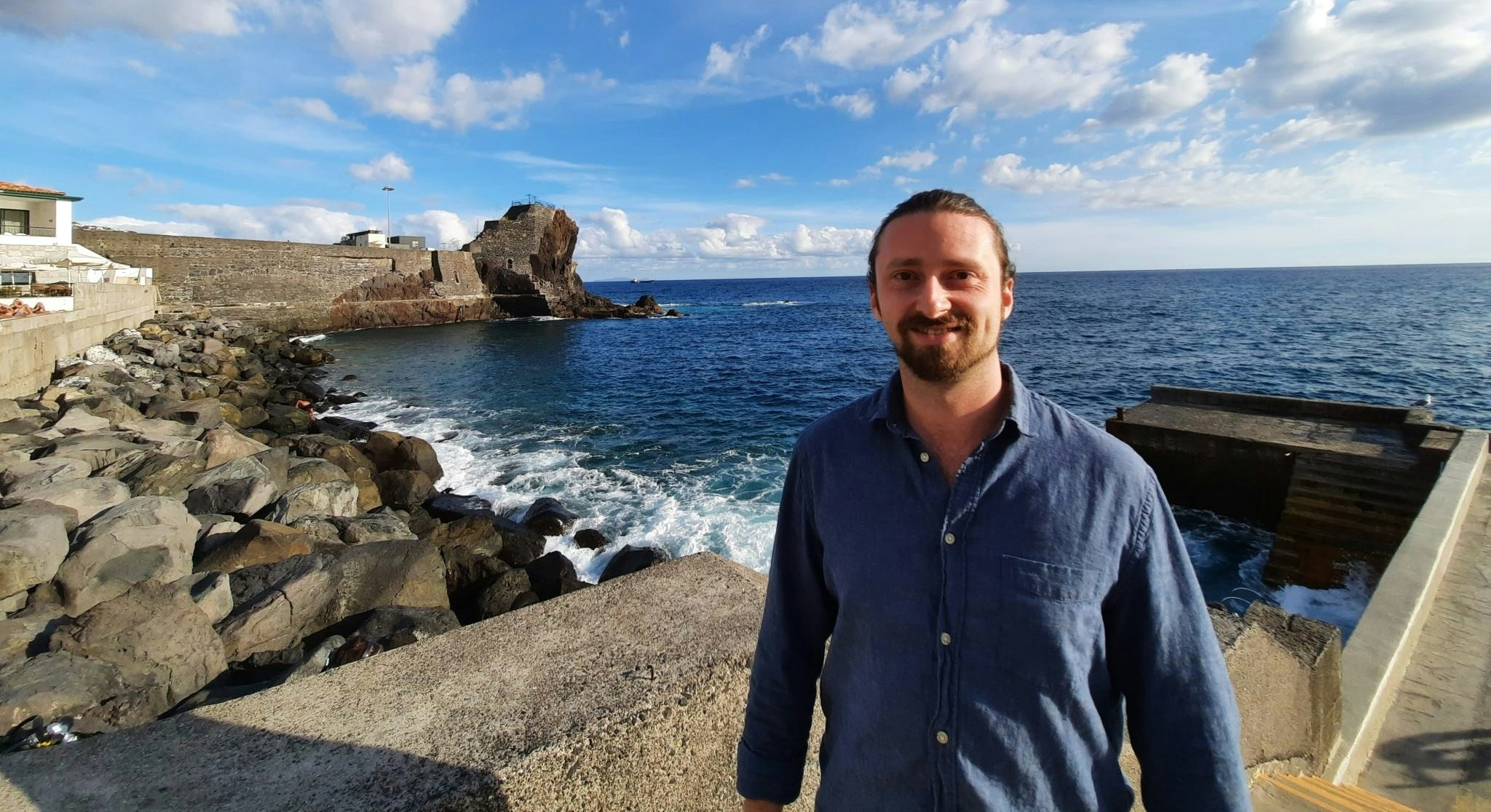 That said, he does believe that longer-term visitors like digital nomads make better guests in Madeira than your typical tourist, as they're more likely to use local services like laundrettes and hairdressers, and support businesses beyond the regular tourist beat.
Learning to give back
Digital nomad village founder Hall isn't satisfied with nomads behaving like long-term tourists, however, and says it requires work to make them more conscious members of the community.
"I don't think nomads know how to give back by default — they are taught to do this inside the [nomad] community," he says. "When loads of nomads came to Madeira during lockdown, it was important that they understood that they're not there as a visitor, but as an active part of the local ecosystem and the island."
Some nomads are already aware of the potential negative effects that their presence can have on local communities, and are trying their best just to fit in. 
Paulina and Tomasz Wasick, a couple from Poland who have decided to make Madeira their base for a few years, try their best to live "consciously," they told us.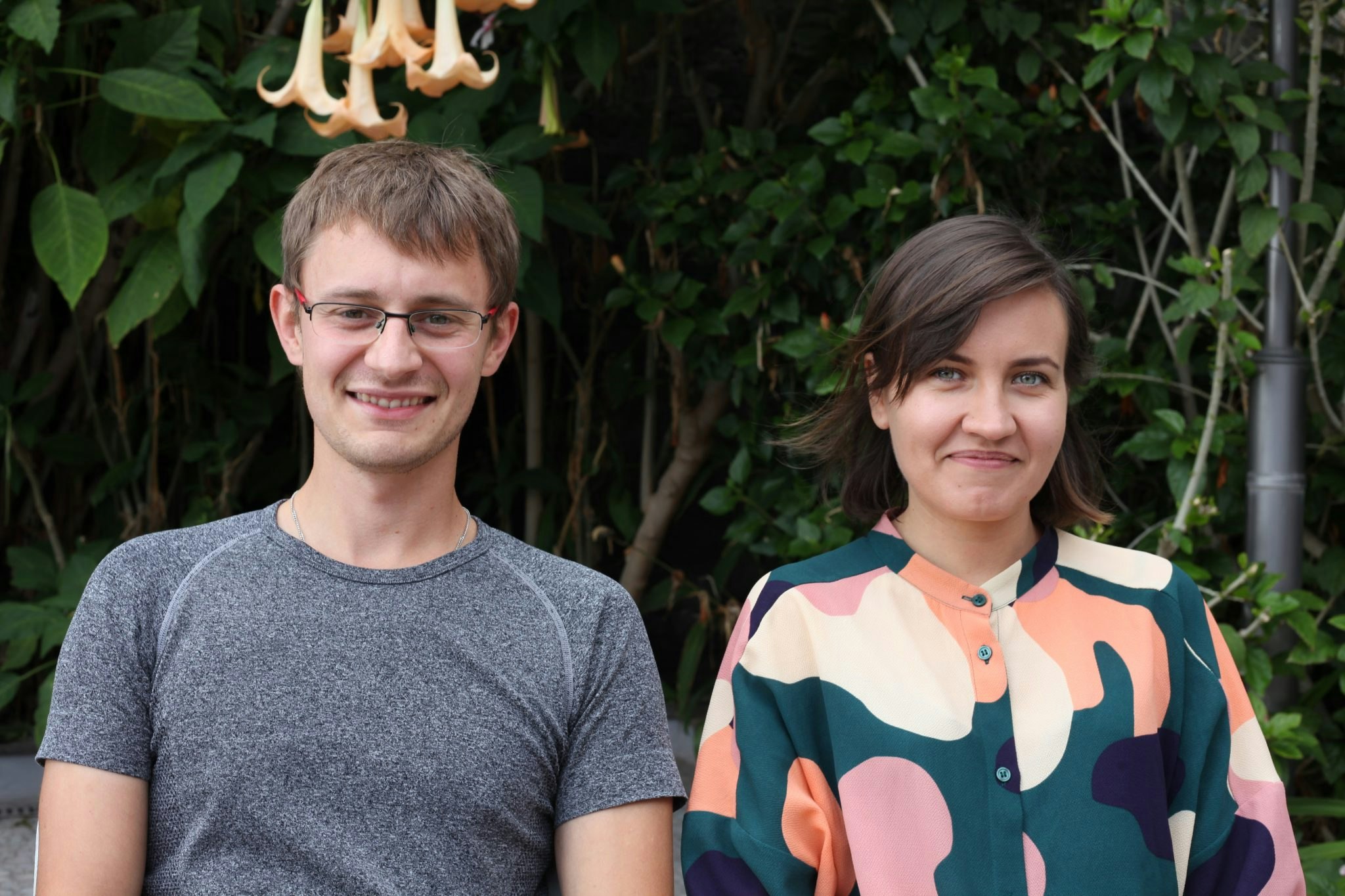 For them, being conscious means shopping at local markets to support Madeiran farmers and growers, learning Portuguese to be able to chat with their elderly neighbour on the balcony next to them, and renting from local landlords rather than Airbnb hosts. The couple don't tend to hang out so much with the nomad community, but they're grateful that the infrastructure is there when they need it.
"It's nice to know the people in your village and to understand their perspectives; their way of life," says Paulina. "We wanted to let our neighbours know that we're not just here for the beautiful views, we're interested in the people as well."
Early signs
One Madeiran who says he's already benefited from the influx of digital nomads to the island is local entrepreneur David Olim, cofounder of Madeira-based sports metaverse platform FootAR. He's a big supporter of the digital nomad village project, and says that it's already brought his company tangible benefits.
"We met one girl who was looking for solutions that were disrupting sports tech. We connected with her and she's already opened some doors for us and linked us up with a new client," he says. "It only happened because she was here with the digital nomad initiative."
Olim says that for Madeira's very young startup community, having a regular supply of skilled tech professionals coming in and out of the island can only be a good thing. But given that more than 4,500 remote workers have visited the island's digital nomad village since it launched early last year, a single introduction should be viewed more as a positive early sign than evidence of structural economic change.
Gonçalo Hall's project has put Madeira firmly on the digital nomad map, and local entrepreneurs are starting to benefit from the presence of highly skilled remote workers on the island. But it's also a small community (the local population is around 260,000) where any change can have a big impact on those who live there. 
If Madeira's ambitions to host more and more digital nomads is to be sustainable, the regional government will need to plan carefully to make sure that the needs of locals are balanced with the needs of this new class of visitor. 
Tim Smith is Sifted's Iberia correspondent. He tweets from @timmpsmith 
Miriam Partington is Sifted's Germany correspondent. She also covers the future of work and tweets from @mparts_
***
Sifted spent a week staying at Madeira's digital nomad village as guests of the official accommodation partner, Flatio.