Europe's top digital banks are struggling to take off in the US, blocked by stiff competition from homegrown counterparts, according to data collected by Apptopia. 
Download rankings for the first half of this year show local US digital banking apps dominating the top 10 leaderboard. The only contender from Europe was Germany's N26, polling in 10th place.
The UK's Revolut came in at number 11, while Monzo did not rank.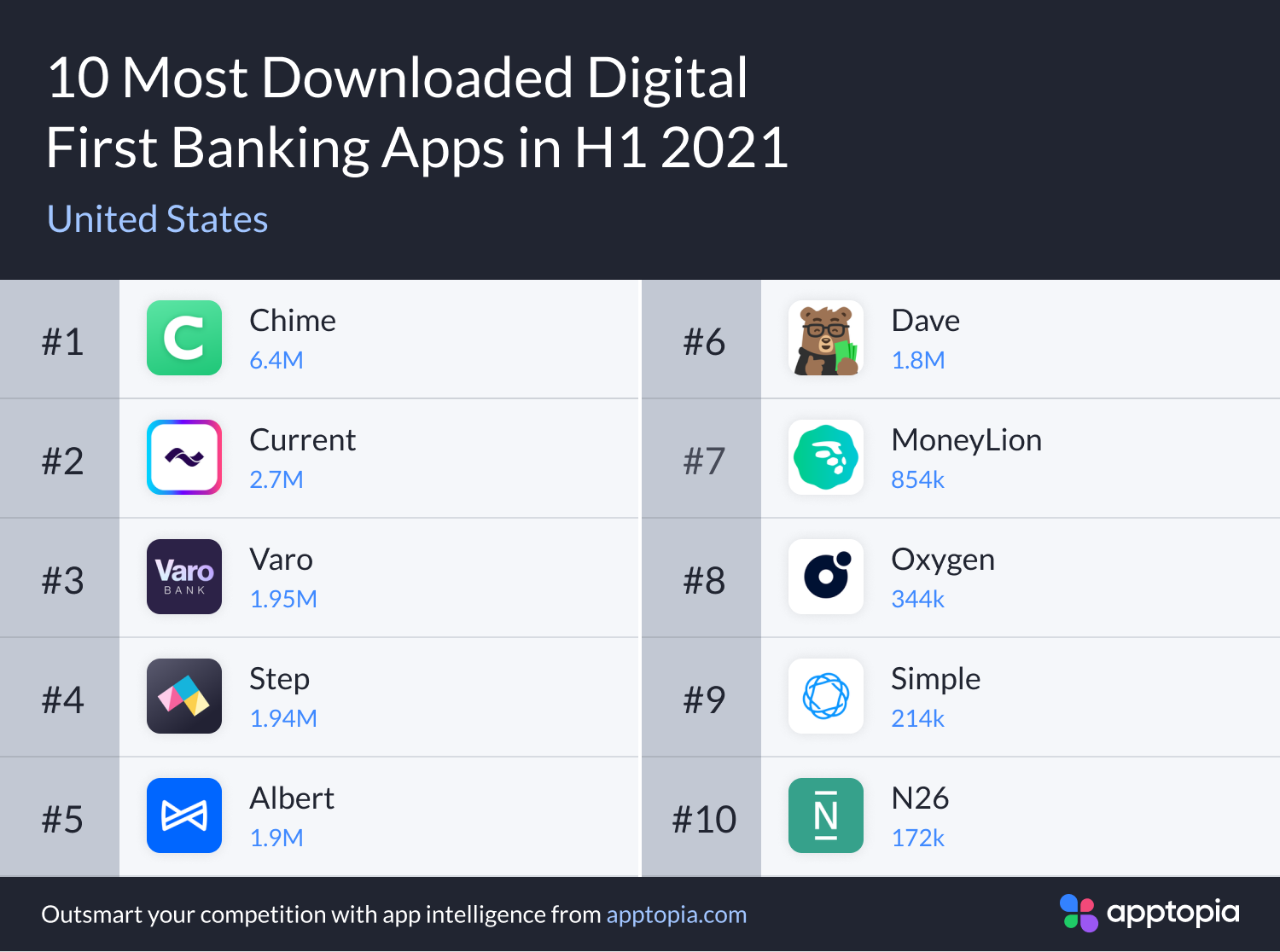 It's still early days. N26 launched in July 2019, while Monzo opened its waitlist the same month, followed by Revolut in March last year. The latter two are also still pursuing bank licences, and are yet to kick off their marketing campaigns.
Nonetheless, US peers who launched at a similar time have soared ahead. For instance, teen bank Step only opened its waitlist in 2019 (going live in October 2020) and is already at the number four spot, boasting a 96% increase in downloads year on year.
While downloads aren't everything, they offer a decent proxy for visibility. 
For context, US leader Chime, which launched in 2012, got 6.4m downloads in the first half of this year, as well as being the most downloaded banking app in the US in 2020. That's 37x more than N26.
Direction of travel
The most recent data continues to tell the story of European challenger banks' struggling to attract customers across the Atlantic. They face stiff competition from not only digital-first banks native to America but also banking stalwarts such as Bank of America and Wells Fargo and their mobile app offshoots. 
There may be a silver lining however in that the pandemic has given the US audience a penchant for digital-first banks. Digital banks in the US saw a big spike in monthly active users over the course of last year, while incumbents now have negative growth compared to 2019, according to Apptopia data.
That might offer some relief to Europe's challenger banks, as they continue to find their footing in the US.
Sifted Newsletters
Fintech
Every Tuesday
From banks to bitcoin, get all the gossip and analysis in your inbox.
Data also suggests debit cards are becoming more popular, despite the US market having traditionally favoured credit cards.
Standing out from the crowd
Cracking the US isn't impossible for Europeans.
After four years (and heavy investment), Sweden's Klarna announced it was growing at a rate of ~6m new customers in the US annually, to take on local Buy Now Pay Later players.
The UK's Wise also eventually secured a good footing in the US, now accounting for 25% of its worldwide revenue after nearly 10 years.
However, the specific question facing digital banks is how they can differentiate themselves in a highly competitive market. The US has already gotten several lookalikes with large investors behind them, leaving a less obvious gap.
"There is nothing that the startups are coming to market with that is new or different," Ron Shevlin, a fintech researcher at Cornerstone Advisors, told Reuters last year.
Still, Revolut and Monzo might strike a chord with the US audience by becoming fully licenced banks (if their applications are successful).  The only other fully licenced neobank at present is Varo, offering them a potential advantage if 'embedded fintechs' fall out of vogue.
Indeed, US regulators are cracking down on fintechs like Chime for using the term 'bank'  without full licences.
Another route for Europe's neobanks is to simply dominate very specific markets, rather than becoming mainstream winners, says Apptopia's Adam Blacker.
"This is a market all about finding your niche. These banks aren't marketing to everyone, they are going after specific cohorts of individuals," Blacker tells Sifted. "If banks like Revolut and N26 continue to spend on user acquisition in the US market, I think they can carve out a respectable customer base."
He added that Chime and Current actually grew at a similar pace to N26 in their early days, meaning it wouldn't be impossible for the European banks to catch up (in theory).
Battle of the banks
Among the Europeans, N26 is still leading the race in the US.
The Berlin-based startup had amassed 500,000 customers as of August 2020 and welcomed 172,000 more between January and June, according to the latest data.
That actually makes America one of N26's fastest-growing markets, compared to its download rate in Germany. 
N26 now has a team of around 60 people on the ground in New York, which it plans to grow by 75%, it told Sifted earlier this year. Stephanie Balint is its interim general manager in the US, stepping in after the departure of US chief executive Nicolas Kopp over a year ago.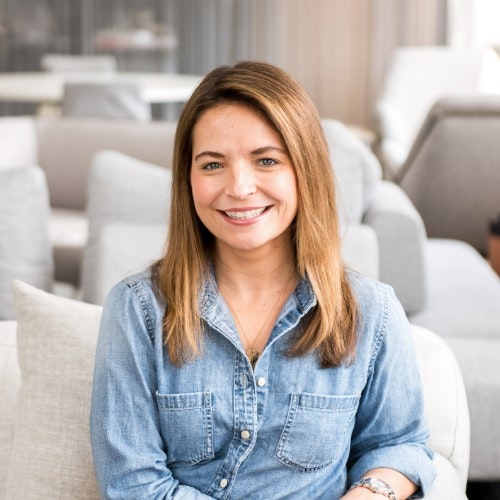 Next in line is Revolut, which had amassed 200k retail customers in the US as of late March. Revolut also looks to have the best momentum. Its average daily downloads in the US is trending upwards whilst N26 has slowed, according to Apptopia.
Meanwhile, Monzo is significantly below both of these with a flat trend line. It recently hired Carol Nelson as US CEO to replace TS Anil, who ascended to group CEO. At the last count, Nelson was managing a team of10 people, according to one person with knowledge of the situation.
The company is said to be intentionally pursuing a small, organic launch while it decides on its product and waits for its banking charter.
Still, the more they wait, the more the US fintechs look to be creeping ahead...