From Finnair's new booking app to redesigning the BBC's political coverage and creating a new online identity for London's Victoria and Albert Museum, Made by Many has had its fingers in a lot of digital transformations for well-known brands. The London-based company is also one of the last remaining independent innovation consultancies amid a spate of consolidation.
Made by Many's approach revolves around actually creating products, with a lot of emphasis on design, reflecting founding partner Isaac Pinnock's graphic design background.
Sifted asked Pinnock to explain why he thinks good design and innovation go hand in hand.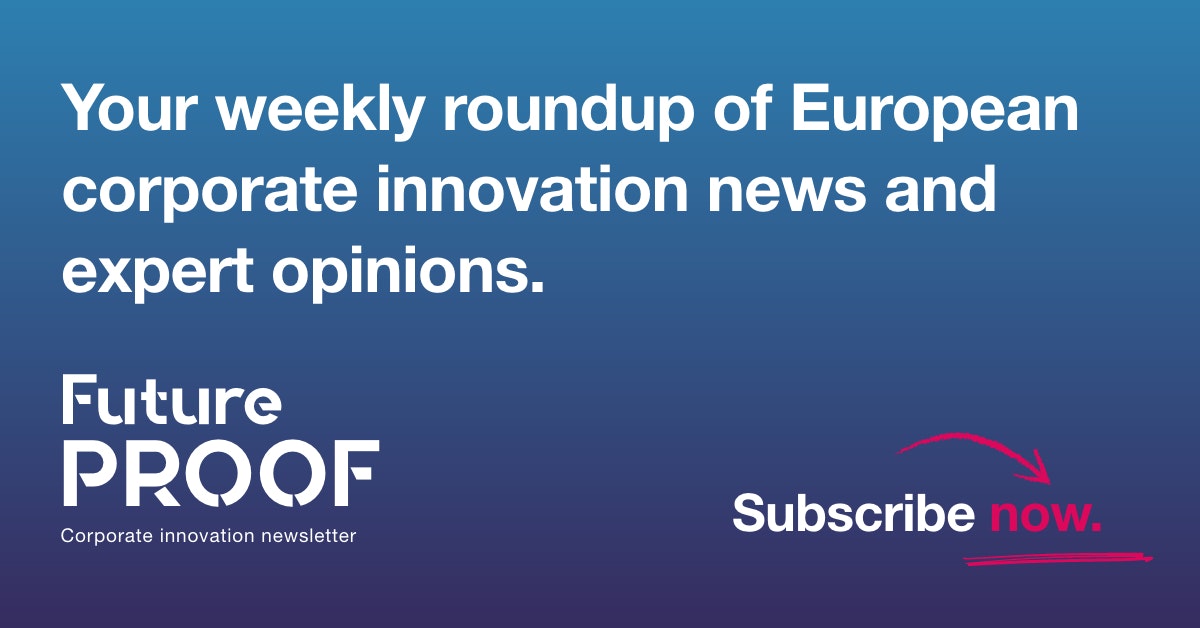 Want the Future Proof corporate innovation newsletter in your inbox every Tuesday? 
What role does design play in innovation?
More and more businesses are realising the power of design (in the broadest sense possible) and designers increasingly collaborate and work with other skill-sets.
Too often design has been stuck in a silo, perceived as a surface quality or polish. However, as businesses have come to understand that good design can be a key differentiator, the power of having a designer — and their processes — embedded in teams has been realised. Designers not only add creativity, they can also reveal, prototype, deconstruct and make clear — all whilst amplifying different skills-sets and building consensus.
How do you understand what a client needs?
I think we need to go deeper than putting ourselves into our client's shoes. Design in the 21st century has to be about understanding the needs of our clients, their customers and of society as a whole. It's only when considering these three axes that you can design solutions that have long-lasting and transformative impact.
As always, this often comes down to asking the right questions at the right time. This isn't as simple as it sounds. The right questions can sometimes be easy to ask, but more often they can actually be quite uncomfortable. Getting good at handling this discomfort is a trait of a great designer. It's not only about understanding something quickly but also about approaching a problem from unconventional angles to uncover the truly valuable insights.
How do you challenge yourself to think outside the box?
It's inspiring designing for the complexities of modern life. Even the 'simplest' or neatest solution sits inside an incredibly complex ecosystem, most of which we have absolutely no control over. To design a product that works with and not against the interruptions and fragmentation of the real world is always an inspiring challenge.
What book on design would you recommend?
It would have to be Design, Form and Chaos by Paul Rand.
His presentations of the IBM and Next logos are an amazing example of a beautiful line drawn from inception to execution. You can see the genesis and journey of each idea, all up to a grand reveal on the final page.
Sifted Newsletters
Sifted Newsletter
3x a week
We tell you what's happening across startup Europe — and why it matters.
Ironically, it's also a brilliant example of how not to work. In today's age it should never be about the grand reveal. Designers need to bring people — users and clients — into the process to make, test and learn together, ensuring we design, launch and scale the right thing in the right way.
Why are the large consultancies so interested in buying up smaller design and innovation firms?
In recent years consumer (and corporate) expectations have got higher and higher, and mistakes have become more and more expensive. To beat this solutions can no longer come from one business silo or a myopic consultancy viewpoint. It needs to come from a holistic package of different skill sets working together.
Buying a smaller design or innovation firm can help reach this goal, but it will always be tough. For the big guys it's always going to be easier to swallow a company whole than the sometimes painful task of building a combined offer that's better than the sum of its parts.