With big tech firms like Skype and Just Eat being cofounded by Danish entrepreneurs in the early-2000s, Denmark has proven its ability to make a dent in the European tech space.
Two decades on, and investor appetite in Denmark's newer tech startups is at its wildest yet. According to Dealroom, the country has received €1.6bn in investments this year so far, towering over the €554m it bagged last year.
It currently has eight unicorns — Zendesk, Unity, Tradeshift, Sitecore, Trustpilot, Net Company, Chainalysis and Pleo, the latter becoming one following its $150m Series C round last month. Early-stage startups are landing big deals too — online coaching platform Lenus landed Denmark's largest Series A round of €50m in June.
But which startups do top VCs operating in the country think stand out from the crowd? We asked five investors to nominate their favourite non-portfolio companies.
See them below.
Peter Egehoved — general partner at Seed Capital Denmark
Seed Capital Denmark is the country's largest seed-focused venture capital firm, investing only in Denmark-based companies.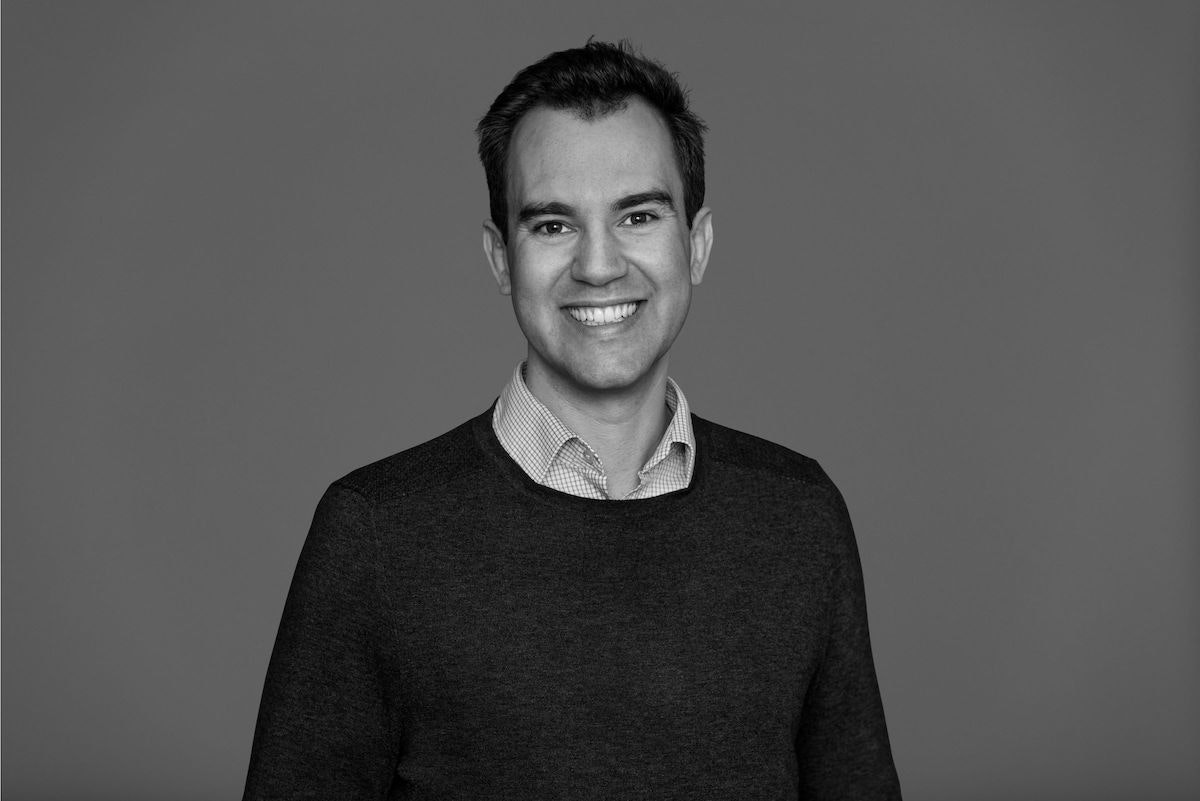 Krizo
If there's anything the last couple of years has shown, it's that being good at crisis management is becoming a necessity for large corporates. Everything from extreme weather events, to the explosion in cybercrime and malware attacks to a ship getting stuck in the Suez — the world is increasingly unpredictable. Krizo helps some of the world's largest companies with creating their crisis management and response plans — something that's typically been delegated to a basement office with some dusty binders, an approach which cannot stand on its own any more. I love it because it's been grinding away under the radar for years, and it's one of those examples where the world is finally catching up to the unique insight of the founders. It deserves a lot more spotlight and success.
Develop Diverse
Another startup with a truly meaningful mission is Develop Diverse, which helps companies write job descriptions and employer branding material, using words that appeal to all applicants regardless of gender, age, ethnicity, neurodiversity and physical disability. I have to admit I was a bit sceptical when I first met them some years ago, but after seeing the actual results companies get from using this tool, I am a true believer that the choice of words matters greatly and that Develop Diverse is the right solution for this. Working in an industry and sector with a large diversity issue, I can only encourage every investor and startup to sign up and use Develop Diverse right now, because if we can't even make the effort of using a simple tool like this, we're never going to move forward on this important issue.
Seaborg Technologies
Seaborg Technologies is making nuclear energy inexpensive and sustainable in order to fight climate change. It's working to change nuclear energy (and the world), so we can get cheap abundant energy without any risk of meltdowns and without the 10-20 year construction cycles of traditional nuclear power plants. It's now the leading molten salt reactor startup outside of North America with an international team of over 60, and I think it's fantastic that Denmark (a country without any nuclear reactors) can spawn something this ambitious. Seaborg Technologies is fighting the longest odds in the world, but so far it's proven that it can overcome any obstacle. People like this give us all reason to hope for a better future for our planet than the one shown by our current trajectory.
Björn Nilsen, analyst at Heartcore Capital
Heartcore Capital is an early-stage consumer-only VC based in Copenhagen, Paris and Berlin.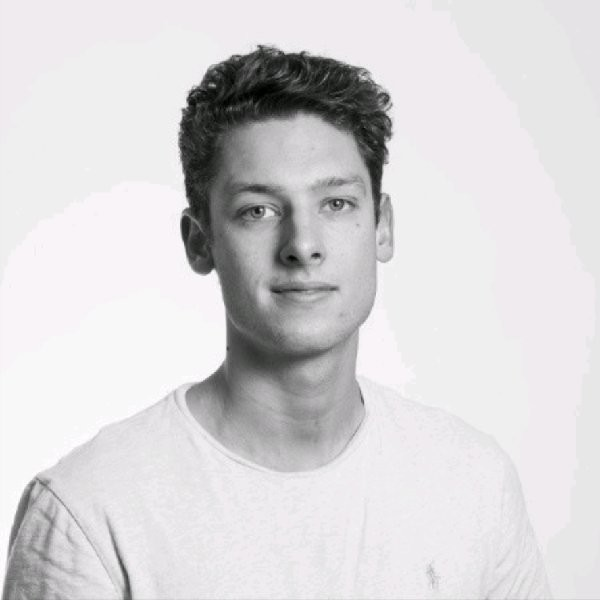 Landfolk
Landfolk is building an online marketplace for second homes and summer houses. It's curating and unlocking a supply of accommodation that's historically been inaccessible, riding the trend of domestic country travelling and opening up an incremental revenue stream for homeowners. Landfolk is founded by serial entrepreneurs and Airbnb alumni with deep and relevant expertise in hospitality and marketplaces. Starting out in the Nordics, the team is on a mission to build a category-defining hospitality company spanning the continent.
DEMI
DEMI is a community for food lovers, allowing food creators, brands and restaurants to connect with foodies. The communities are divided by interests in different cuisines, cooking methods, beverages and more. Creators get paid for hosting the communities and sharing their passions with their audience. DEMI's founders have a track record of building communities from scratch and are supported by a vast network of thought leaders in the culinary world.
Helle Uth, cofounder and general partner at PreSeed Ventures
PreSeed Ventures is an early-stage VC investing mainly in Danish companies.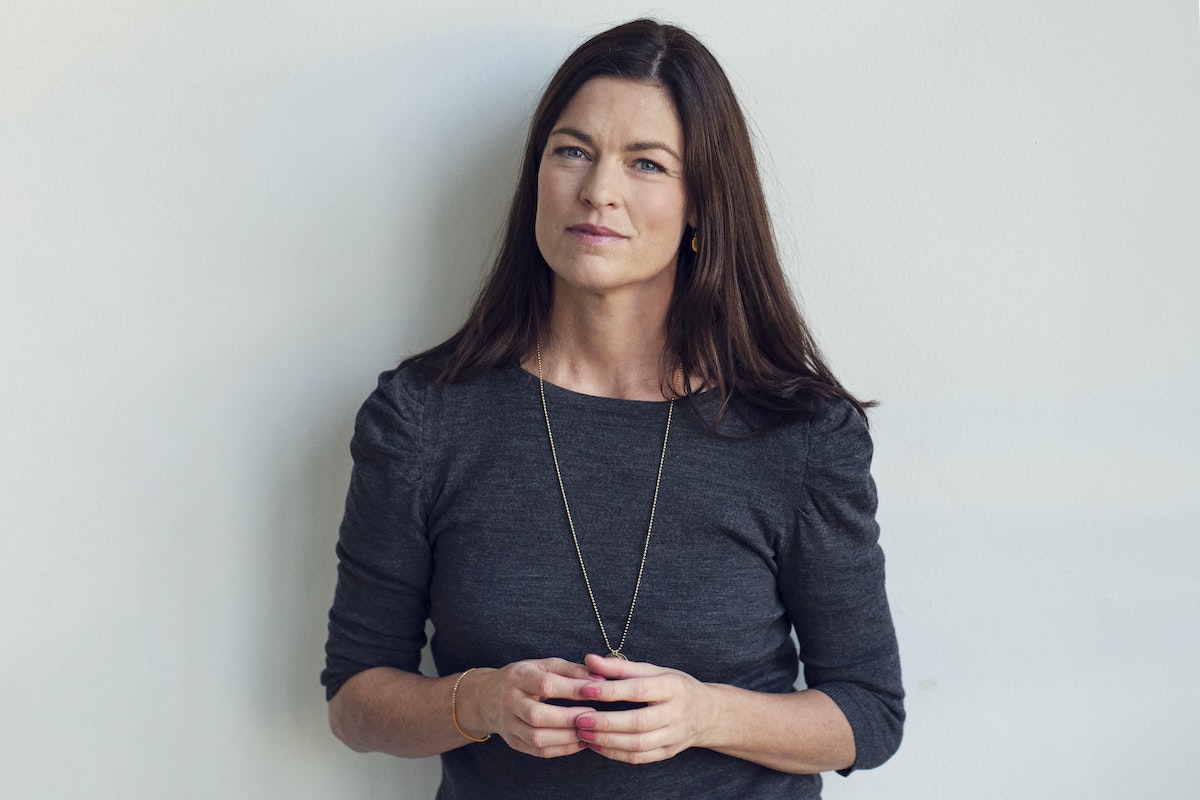 Butter
Butter rethinks the way online meetings are held. It's focused on interactive workshops, and a tool that allows workshop facilitators to run their workshops in one platform instead of using multiple different tools. We all know how much of our work life has moved online during the pandemic, and I think it's very inspiring that Butter is facilitating a more efficient way of working together online, instead of 'just' providing the ability to see and hear each other.
I think (and hope) that the future will bring a combination of working together online and in the physical world, and I would love to see the screen time spent being as efficient (and fun) as possible. I love that it released its first MVP very early and got early user-love and input already from day one. And the fact that it had the guts to go up against the very established players, believing that it can reinvent the way we work online. I met the CEO when he worked with his previous startup, and I remember thinking that he would build something big one day.
Butter was also recently named a startup to watch in our remote work VC survey. Check it out — and other remote work startups — here.
Pleo
Pleo offers smart company cards that automate expense reports and simplify company spending. It's probably 'the obvious one' to mention — everyone in the Danish startup ecosystem has heard about Pleo, and at its latest funding round it ended up well above unicorn valuation. But I think it's very interesting especially because it reached this level within just six years. We've seen this done in the US, but in Denmark it's still rare that you grow that fast. That being said, the first half of 2021 has seen an exceptional number of impressive rounds being raised in Denmark. I only know Pleo from the outside, but my impression is that the management team is filled with extremely ambitious people. The team at Pleo aren't afraid to say that it has the potential to become the biggest financial institution in Denmark. For tech companies to become global out of Denmark, you need that kind of ambition and the guts and wit to grow fast, take chances and reach for the stars.
Too Good To Go
We all know that we have some very important global challenges and sustainability goals that need to be taken seriously. Reducing food waste is one of the most important things we can do to reverse global warming, and anti-food waste app Too Good To Go (TGTG) is actually a company doing something about it. I love that TGTG's mission is to inspire and empower everyone to take action against food waste — and has built an app where each person can start doing something about it from today.
Soren Moller — managing partner at Novo Seeds
Novo Seeds is one of the four operations which form Novo Holdings, the corporate investment arm of life science company Novo Nordisk. It invests in early-stage biotech companies in Denmark.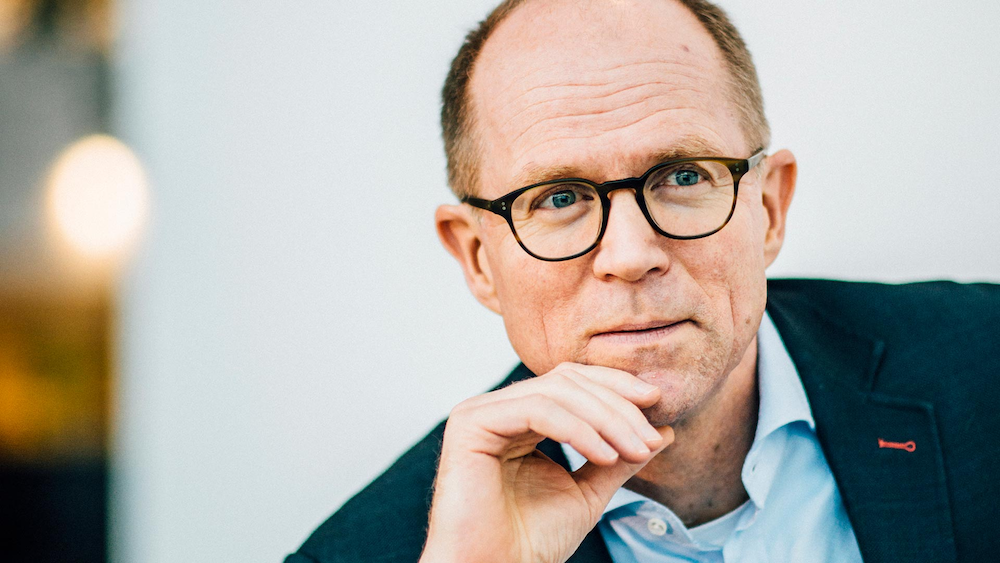 Cytoki
Cytoki develops drugs to treat inflammatory bowel disease (IBD). IBD is characterised by chronic intestinal inflammation and tissue damage and affects about 0.5-1% of the population. The startup has developed clinically validated biology with IL-22 — a type of protein — which stimulates regeneration and controls excessive inflammation. There are big opportunities, as preliminary clinical data indicates long acting IL-22 is safe and effective.
SNIPR Biome
With a great and experienced founding team, SNIPR Biome is using technology to manipulate the human microbiome with CRISPR — a genetic engineering tool. The microbiome influences many diseases from oncology, immunology and infections. SNIPR has a unique and exciting platform for precision killing of bacteria and modulation of the human microbiota. They were among the first to invent this technology and their patent portfolio is extensive.
Twelve Bio
Twelve Bio is building a gene editing toolbox to target generic disorders. It uses structural biology to develop next generation CRISPR technology by optimising CRISPR-Cas12a, an element of the CRISPR system used by scientists to modify DNA. Cas12a has advantages compared to other gene editing tools, such as its small size, high specificity and ability to target specific sections of DNA. Twelve Bio is a spinout of the University of Copenhagen and matured through the BioInnovation Institute, illustrating the efficient translation from academic innovation to funded startup. There is more to come in Copenhagen.
Sebastian Johansson — investor at byFounders
byFounders is a community-focused early-stage VC investing across all sectors.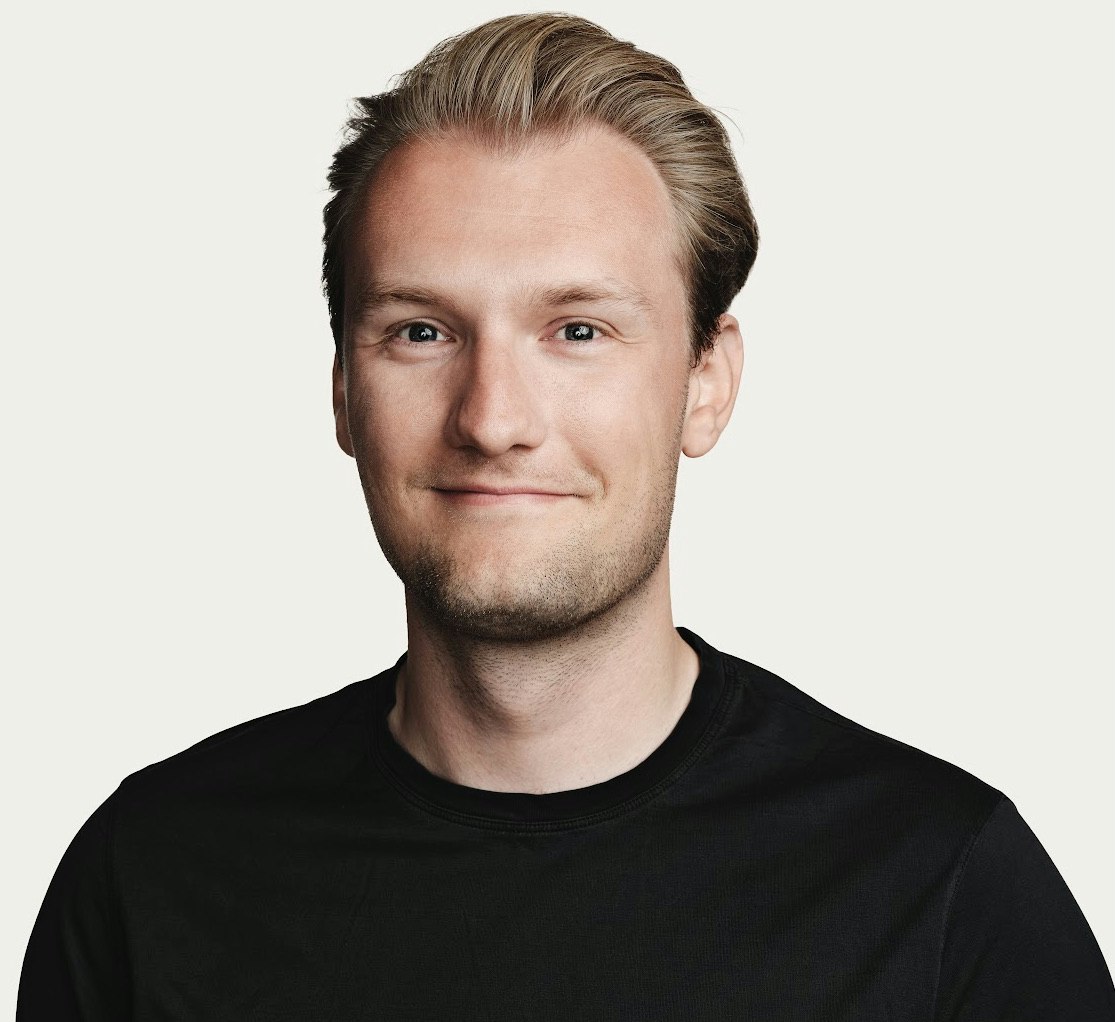 Responsibly
More companies want to make responsible decisions when choosing suppliers but are currently lacking the data and transparency to do so. Responsibly solves this by aggregating all the available supplier data and connecting it to your current procurement platform. The company has great founders who know what it takes to build a business from their experience at customer service platform Dixa and digital road freight platform Ofload. It's solving a large and high-impact problem while creating value for all sides of the equation.
Weld
A lot of companies still struggle to make full use of all their data. Weld enables them to do this by supplying them with the right knowledge and tools so that they can fully leverage their data capabilities cross-functionally. Its team consists of Pleo mafia with a solid product and data background and the product has the potential of unlocking huge value for customers.
Beneath
Many data scientists feel like they spend way too much time on mundane, routine tasks rather than value-creating activities. Beneath allows them to change this by replacing their often complex and unbundled data stack with a unified, serverless and real-time data platform.
It has a strong founder-market fit with a solid data science and analytics background. It's capitalising well on the increase in demand for data science and deeper analytics from companies.
Leapwork
Test automation and robotic process automation is nothing new, but Leapwork's highly intuitive no-code automation platform allows for further increases in productivity, at lower costs and higher speeds. The startup has already managed to land some really large contracts with top companies like Paypal, BNP Paribas and Mercedes Benz — and the overall market opportunity is huge.