The final month of 2022 didn't bring many surprises when it came to seed funding. The month-on-month decline in the number of rounds seen since October continued, with 202 rounds compared to November's 210 — and with €325m in funding, compared to €373m in the month before, it seems investors might have clocked out for the festive break early. 
As was the case for much of 2022, the UK topped the funding charts with €91m, followed by usual suspects France (€63m) and Germany (€38m). The only new entrant into the top 10 was Estonia, which snuck into ninth place with €8m in seed funding. 
When it comes to sectors, SaaS reigned yet again, with €43m in funding. It was followed closely by fintech, which raised €42m and recovered from a slip down the ranks seen in the last couple of months. 
With €34m invested, it looks like VCs were also hungry for food startups — the industry claimed the month's highest round, with German sustainable food delivery company Circus bagging €11m. 
From reducing the carbon footprint of coffee to AI-assisted retail therapy, here are some of December's seed rounds that caught our eye. 
Climate
Samara equips homes with green technology like solar panels and EV chargers to help households transition to clean energy, and claims that occupants can save up to 70% on electricity bills after using its service. The Spain-based startup raised a €4.5m seed round in December led by Seaya and Pelion Green Future, and plans to use the fresh funding to boost recruitment and develop in-house software. 
MORFO tackles climate change by using drones for tropical reforestation,  selecting local seeds to plant and maintaining ecological monitoring of the area. The French startup raised a €4m round co-led by Demeter and RAISE Ventures, which it'll use to recruit more talent and accelerate growth. 
Italian B Corp Up2You helps companies measure their environmental impact and find suitable solutions to reduce emissions. In a round led by CDP Venture Capital and Azimut, the startup raised €3.5m to accelerate the development and growth of its corporate climate-awareness training platform PlaNet. 
Sifted Newsletters
Up Round
Every Friday
Dive into VC and meet the people holding the purse strings.
👉 Read: How to spend your seed funding
Food
Though the food delivery hype faded with the end of lockdown, German startup Circus is building a sustainable alternative where users can order freshly prepared meals made in micro-kitchen hubs for as little as €3. Started by a team of experienced founders, including grocery delivery startup Flink cofounder Nikolas Bullwinkel and founder of food waste solution etepetete Carsten Wille, Circus raised a seed round of €11m to expand further across Germany. 
Austrian startup Arkeon Biotechnologies uses microbes and carbon dioxide to create carbon-negative protein food ingredients, and extended its €6.5m March raise with an extra €4m led by ICL, aws Gründerfonds, FoodHack and Tet Ventures. It will use the new cash to develop its technology and open a new research and development centre. 
Poland-based Ecobean's website claims that 9,000 tonnes of coffee biomass is wasted in Europe every day. The startup is hoping to tackle coffee's climate footprint, however, by converting coffee waste into materials to be used in the production of sustainable products. The products it creates act as alternatives to common materials used in a range of industries, including pharmaceutical, food and cosmetics. It closed a €2.1m seed round backed by climate tech VC EIT InnoEnergy, among others. 
SaaS
Flow Engineering took the second-largest round of the month with $8.5m in funding, with participation from Kima Ventures, Seedcamp and EQT Ventures. The startup offers hardware engineers organisation tools — much like the GitHub platforms for software engineers — to replace the clunky spreadsheet system that many hardware teams rely on. 
Cyprus-based Liquid Access helps brands convert memberships, subscriptions and rewards into Web3 enabled digital assets. It raised a $3m seed round led by Flintera. Companies don't need any blockchain experience to use the platform, and it'll use the funding to give growth a boost, after emerging from stealth in November. 
Aiming to enhance the experience of shopping for a new wardrobe, Pixyle.ai uses AI to improve the specificity of fashion retailer search and image recognition options, to give potential buyers more accurate results. Rather than rely on the standard, limited pre-set categories that retailers use to deliver results from a search, the AI software scans images and extracts details to generate metadata that matches specific keywords. It bagged €1m in seed funding from South Central Ventures, and will use the cash to develop its product offering further and expand geographically. 
Metaverse/gaming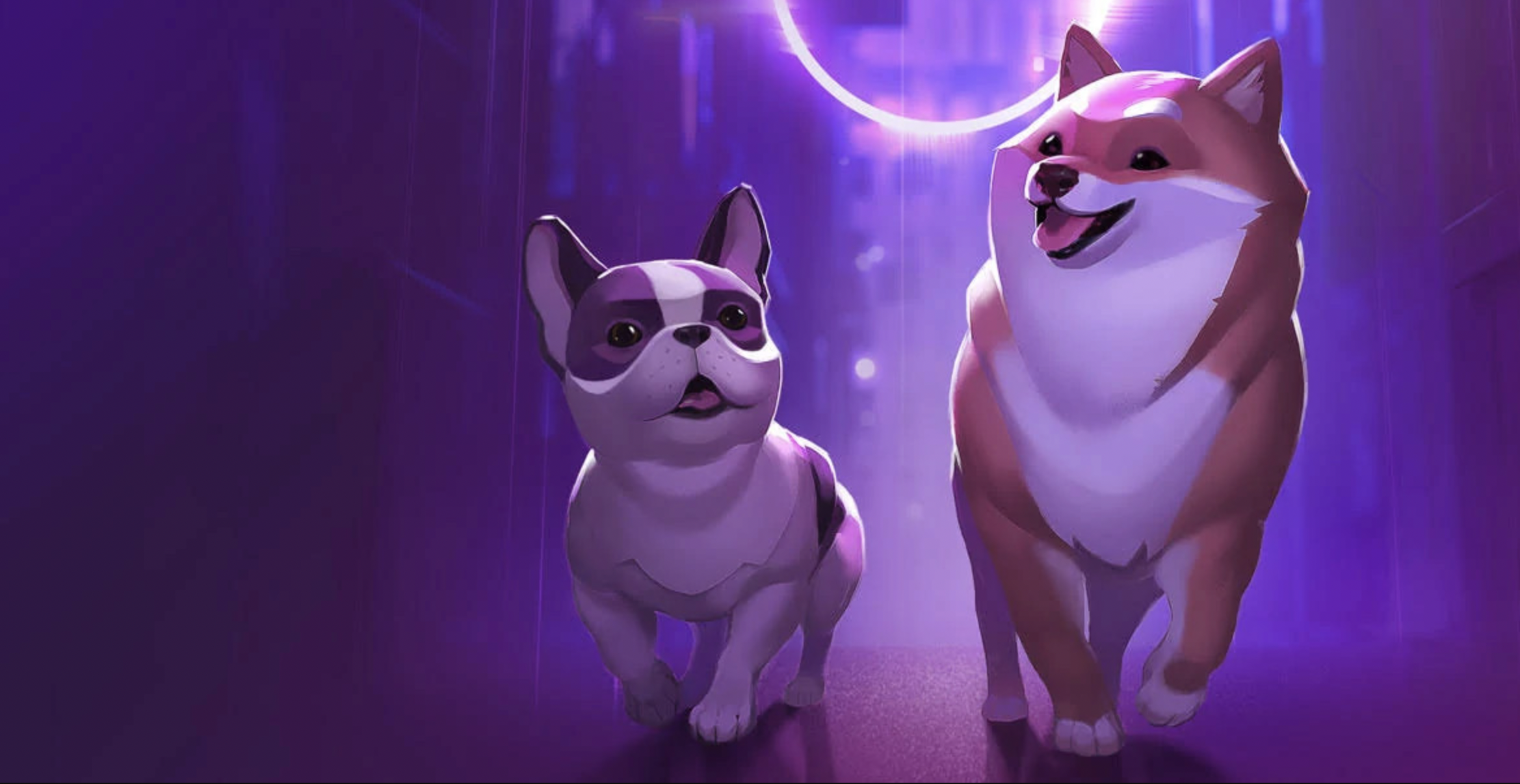 Dogami is an NFT play-to-earn game that lets users adopt and look after 3D dog avatars — which, apparently, come from outer space with a storyline penned by a former Marvel writer. It grabbed €7m in seed funding in December, an extension on the €6m round raised earlier in the year. The average age of its gamers is 30 and Dogami's future plans include expanding into other mediums and accessing the mass market.
Iceland-based Treble is developing sound simulation and spatial audio technology for virtual worlds, to bring realistic soundscapes to the metaverse. It was founded in 2020 by two acoustic engineers. It's set to launch in 2023 but already has an accolade under its belt, as the team won the New Nordics Pitch Competition Grand Final at Slush 2022. In December, it closed an €8m round led by Nordic VC Frumtak Ventures, which was made up of €5.5m in funding and a €2.5m grant from the European Innovation Council. 
Metaversus creates hyper-realistic metaverse environments, helps brands make their own virtual spaces and offers a NFT marketplace designed for companies to offer their consumers exclusive content. The startup closed a seed round of $2m with participation from FBG Capital, XSquared Ventures and Alphabit Fund.
Check out the rest of last year's seed round wrapups: