The funeral industry remains one of the world's most traditional — with the act of saying goodbye to loved ones changing very little through history's various technological revolutions. 
But now entrepreneurs in the "death tech" sector say that the coronavirus crisis is speeding up adoption of solutions that help us face the end of life.
One of those solutions comes from the London-based Farewill. Founded in 2015, the startup allows users to create a legally binding will without the hassle and heavy fees of visiting a solicitor. It also offers a "direct cremation" service, where ashes are delivered directly to the loved one's address, which the startup says is 75% cheaper than a traditional funeral.
In these uncertain times, demand for Farewill's services has increased fourfold, says cofounder and chief executive Dan Garrett.
"The team is very stretched," he says, describing how he and colleagues are working day and night, seven days a week to meet new demand generated by the coronavirus pandemic.
"It's indicative that people are really worried."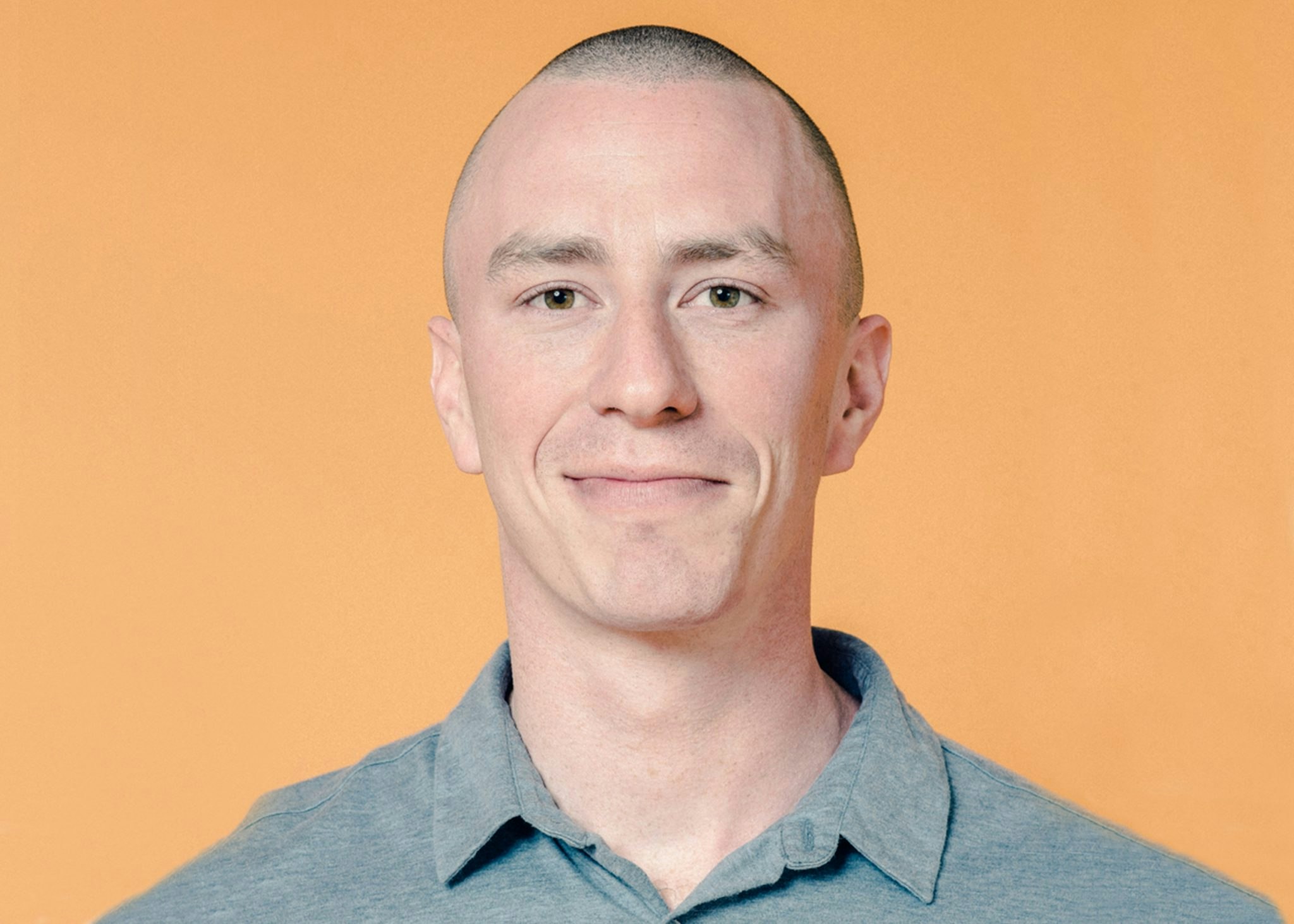 Farewill is now hiring an extra 20 staff members to increase the company's call capacity, and they're not the only ones who are overwhelmed.
Remote memorial
Manchester-based Guardian Angel provides will-writing services and online "bereavement support hubs", where families can create private memorial pages following a death. Friends and family can log in to share photos, memories, to-do lists and give charitable donations, before and after a funeral.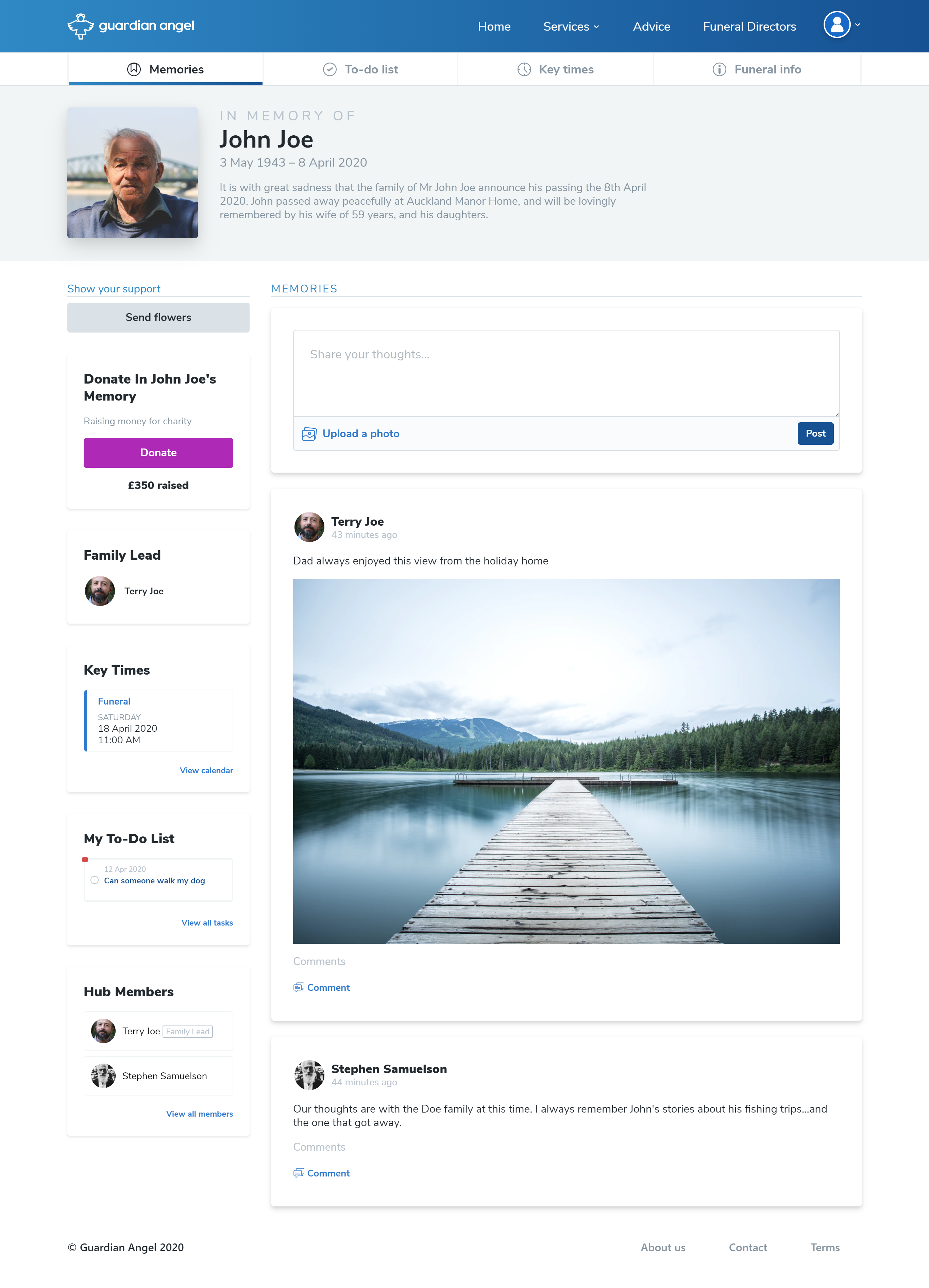 Founder Sam Grice says that their website has seen a 500% increase in traffic since the start of the outbreak, and that he is considering a new funding round and making new hires to deal with demand.
One of the most popular services, according to Grice, is charitable giving.
"Families generally raise money at the funeral, in loving memory of the person that's passed away. A lot of that comes in via a funeral box at the front of the funeral where people put cash in," he explains. "Now, with really tight restrictions on funeral gatherings, online donations in memory have spiked."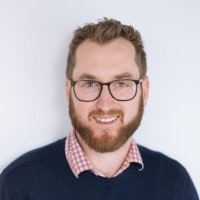 Grice adds that Guardian Angel are now offering free will-writing services to workers in the UK's National Health Service.
Another startup that is experiencing increased interest is Spain-based Vivo Recuerdo, which, in normal times, sells its digital memorial service to funeral directors. The company installs 49 inch screens in funeral homes, which show a memorial of the deceased during the wake, formed of photos and messages sent in by loved ones.
Now, with funerals in Spain under tight restrictions (groups are limited to five people), Vivo Recuerdo is making its memorial software available free of charge.
"Families have nothing to say goodbye," says deputy director Rafael Baeza. "We're helping people to say goodbye, to give support to families, to send pictures and messages of support. It's the only chance right now, and it's devastating."
Baeza says that offering the free service has driven a 300% increase in site traffic, and he hopes that this might help modernise some people's views on the funeral industry.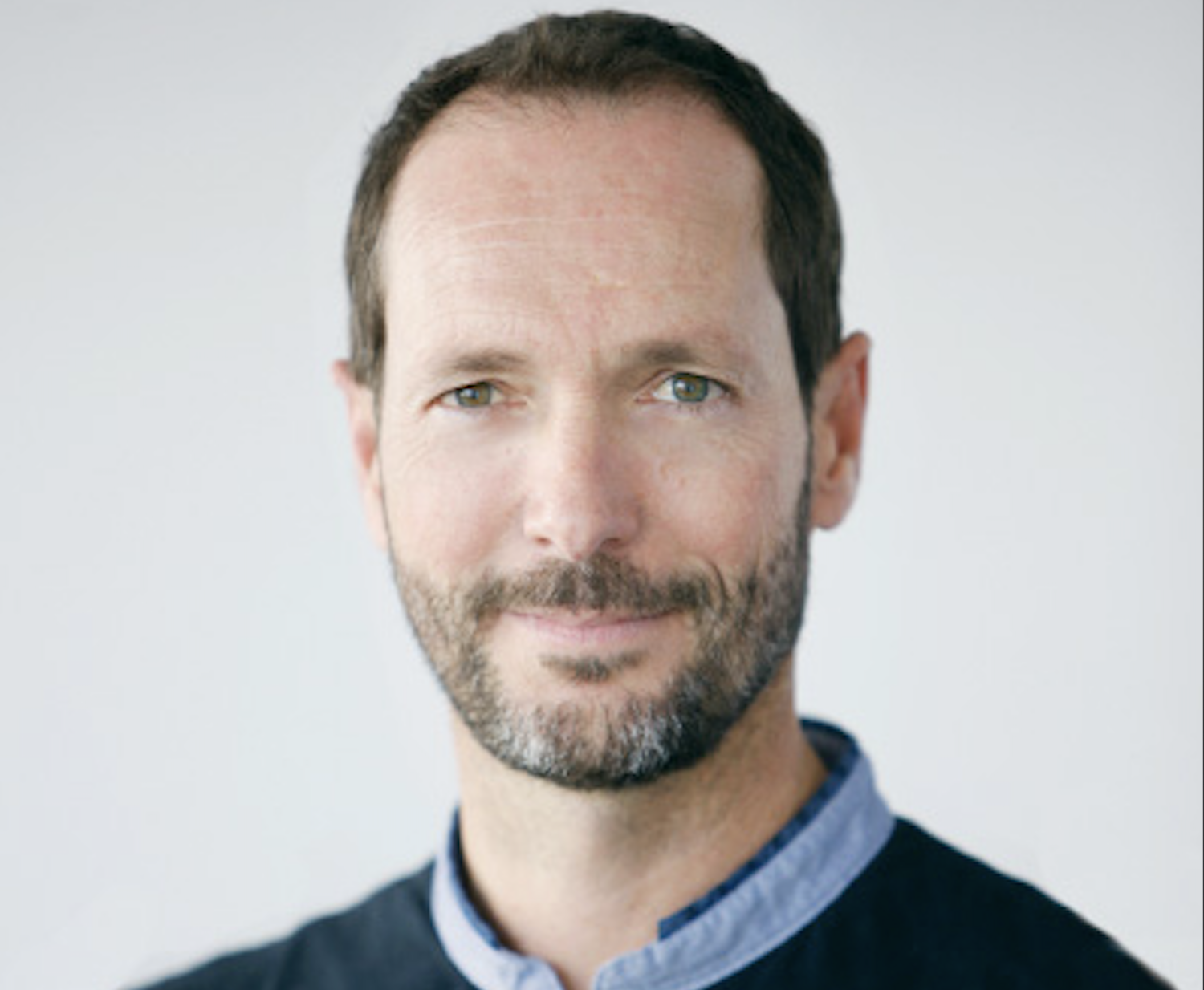 Changing the status quo
Another Barcelona-based startup that is hoping to help people cope with bereavement is Bios Urn. The company produces biodegradable urns that are designed to be planted to convert a loved one's ashes into a new tree.
Marketing director Anni Lewis says that solutions like these are more necessary than ever, as more people are dealing with unexpected bereavement.
"Death comes really quickly, to young and old people, and it can happen at any point. Now more families are being affected by death than in a normal situation," she says. "What companies like us do is to offer people options, because everyone's so different."
Bios Urn are now offering free biodegradable urns to families affected by coronavirus, and Lewis hopes that the startup is providing a much-needed alternative to the largely traditional funeral sector.
"Companies like us are trying to change an industry that no one really questioned. There were very limited options, it was very expensive generally. What we're trying to do is change that and change the status quo."
Crossing generations
Lewis says that demand for the Bio Urn hasn't skyrocketed since the start of the outbreak, hypothesising that older people, who are more likely to be affected by Covid-19, are also more likely to opt for traditional funeral options.
Dan Garrett of Farewill, meanwhile, says that the company is seeing demand from a new demographic amid the current crisis. "Most of our customers are normally in their late forties, early fifties. We're now seeing older customers, in their late sixties, seventies and eighties," he says. 
Guardian Angel's Sam Grice agrees that coronavirus fears have sped up adoption of digital services in the funeral sector.
"Bereavement is one of the sectors that has kind of been left behind," he says. "I think what's happening now is a lot of people are realising that fact at once, which is why our interest has gone up quite massively."
Founders working in the "death tech" sector are as worried as any of us about the tragic outcomes of the coronavirus outbreak. But with many people currently having to deal with grief, while physically distanced from loved ones, they are hopeful that their solutions can offer some help as the coronavirus pandemic develops.