European shoppers are on the hunt for sustainable products — but actually determining what's bad for the planet and what isn't is extremely tricky.
A new generation of ecommerce platforms want to change that. Their plan is to help consumers decide what to buy by verifying the claims brands are making and creating marketplaces for sustainable goods.
Investors and industry experts are watching closely. Dutch ecommerce startup Dayrize, which gives every product sold on its platform a 'sustainability score', has raised €2.8m in pre-launch funding since it was founded in 2020. In March, it was selected as a SXSW Pitch finalist.
Later this month, it will launch in the UK — Europe's largest ecommerce market at £141bn — before expanding to other European markets.
The question is whether it can figure out a business model that makes it a truly independent and trustworthy verifier of sustainability claims — and how it can make money doing that. 
Cutting the confusion
At the moment, would-be sustainable shoppers have a hard time determining what's what. Terms such as 'sustainable', 'eco friendly' or 'carbon positive' are not regulated, meaning brands can use these descriptions with abandon. Meanwhile, brands that do try to provide information to support their sustainability claims are often overloading and confusing customers. Comparing products on their sustainability credentials is, therefore, extremely difficult.
'Carbon labelling' — where the carbon footprint of a product is clearly listed on its packaging — has become increasingly popular, but this tackles just one aspect of a product's overall impact.
Startups with ecommerce platforms tackling this problem are taking several approaches. In the UK, Compare Ethics verifies brand sustainability claims and uses a software-as-a-service model to generate revenue. Australia's Good On You, meanwhile, has rated over 2k products on their sustainability claims and has struck partnerships with fashion retailers Farfetch and ThredUp. Each of the platforms assesses the information that brands provide on their products and spits out a simple rating.
Meanwhile Dayrize, which is in the process of onboarding over 180 brands across the fashion, home and beauty categories to its platform, puts each product through an assessment tool which awards a score of between 0 and 100, depending on its overall sustainability picture. The score weighs up how a product performs across a number of dimensions, from the treatment of labour and the materials used to what happens at the end of a product's life and how useful (and therefore, how good a use of resources) it is.
That's important — and unique — says Dayrize's chief sustainability officer Eva Gladek, because it provides an "absolute quantification of impact", using algorithms to analyse and compare a multitude of different data points relating to a product.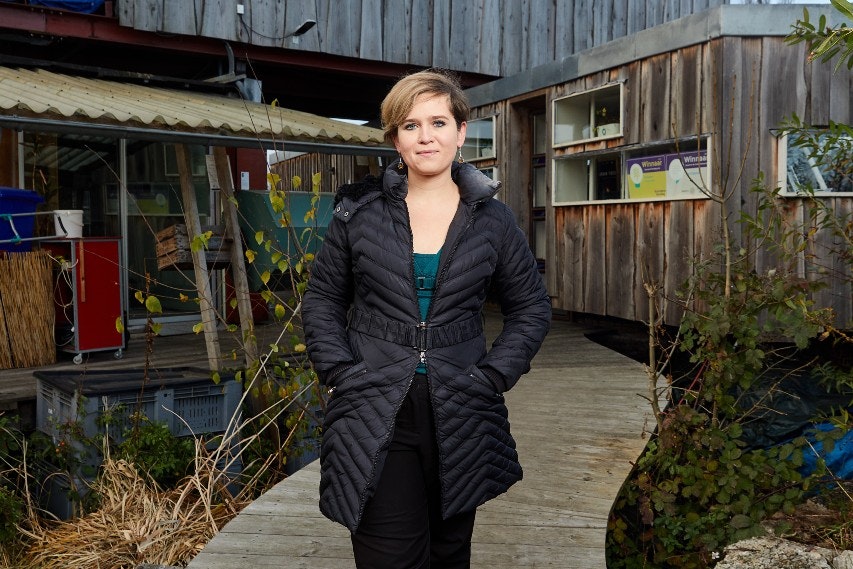 How does Dayrize's sustainability assessment tool work?
Dayrize's scoring system requires brands to fill out an "extensive" survey that takes about 20 minutes to fill in, covering the materials used in a product to its manufacturing partners.
Dayrize has also compiled other data sets — such as eco-label databases (according to Eco Index, there are over 450 eco-friendly product labels and certifications), life cycle inventory data and even geospatial data that takes into account how far a product (and its constituent parts) are travelling — to get a bigger picture of a product's impact.
Finally, this information is then analysed against data sets from the likes of Unicef and The World Resources Institute to benchmark the product.
To get a score of 100, a product needs to be fully circular, have a neutral or regenerative impact (for example, by using materials that capture carbon) across its lifecycle, contribute to the livelihoods of the people who make the product in a positive way, and not cause any harm to humans or animals. This top score is extremely difficult to achieve, and Gladek says a score of 50 or above is considered 'very good'. 
Brands are also expected to work on improving their score over time. "We want to get all the products on there at least up to 95," Gladek says.
The credibility question
But while platforms like Dayrize are trying to tackle the knowledge gap between consumers and brands, they risk losing trust if they are not perceived as impartial, honest brokers.
While Dayrize does have exclusion criteria for the products it will feature on its platform — they must achieve a score of at least 20, while things that are tested on animals or contain microplastics are automatically disqualified — it also relies on brands being honest about the information they provide on their products. For some categories such as beauty, where product formulations are often considered trade secrets, this can be difficult. 
We don't check every single survey — but there is an incentive to make sure they're not

fibbing
Gladek says the information brands provide is sense-checked internally to make sure conflicting claims aren't being made, while a third-party will be instructed to verify a random selection of brands on a quarterly basis. Still, the system is not perfect: "We don't check every single survey — but there is an incentive to make sure they're not fibbing," Gladek says. 
Other platforms, such as Good On You, don't assess brands on information that isn't publicly available, in part because of the difficulty that comes with verifying such claims.
Figuring out the sales strategy
Dayrize currently earns a commission on every product sold on the platform — in other words, the more people buy, the more money it makes. 
"As the business gets established, we need to move towards a model that decouples Dayrize's profits from the sale of new products. That's something I feel very strongly about," Gladek explains. "As long as you have that incentive built into the business, you have the incentive to sell things. And that's not what I think we should be aiming to do."
Dayrize is exploring other revenue streams, such as linking brands up with offsetting partners or providing other B2B services. 
One of the most interesting could be the monetisation of the assessment score itself. Gladek says the technology essentially provides a "light, rapid" version of the industry-standard Life Cycle Assessment (LCA) that consumer goods giants like Apple and Unilever have embraced. The LCA, which analyses the impact a product has across its entire lifetime, is a data-intensive process that can cost upwards of $10k per product and can take up to six months to complete.
Compare Ethics is already exploring this path, providing a software-as-a-service solution whereby brands pay to use its assessment technology and then display the verified results on their own websites.
More than 70 businesses have now signed up to use the service, which co-founder Abbie Morris claims can increase sales by up to 69%. In a report released in October, Compare Ethics found that just 20% of consumers trusted brands' own claims on sustainability, while 83% would trust claims that have been verified by a third party. 
"A B2B model certainly has certainly improved our ability to be impartial," Morris says, adding that the central focus for the business is now on providing this third-party verification standard.
Consumption of products is responsible for a really significant percentage of our

footprint
As brands continue to communicate with consumers around sustainability (and respond to demands for transparency), platforms like Dayrize and Compare Ethics will play an important role in shaping brand behaviour and providing much-needed curation of sustainable products and services. It's a win-win for the brands too: a third-party seal of approval can help provide the credibility they need among sustainability-minded consumers.

"Consumption of products is responsible for a really significant percentage of our footprint," Gladek says. "Between 30 and 60% of the impact we cause on the planet can be directly ascribed to the products we consume."