London-based startup Daye has raised a £10m Series A, as it eyes the launch of its at-home vaginal microbiome testing platform and looks to expand to the US.
Founded in 2018, Daye sells tampons infused with CBD oil — a compound naturally found in cannabis that has medical benefits but won't get you high — and other period and vaginal care products. It says its products are used by 60k women and assigned female at birth (AFAB) individuals in the UK. While mostly selling direct-to-consumer, Daye also partners with workplaces that provide its products as a perk to staff. 
From today, it's also launching the world's first tampon-based at-home vaginal microbiome screening platform, testing for things like vaginal infections and disruptions to the microbiome — which can increase the chances of UTIs, STIs and fertility complications. 
The test is carried out with a tampon-based swab — which Daye says is clinically proven to be more effective than a traditional swab. Users can then access results online and also book in-person or virtual appointments with specialists via the startup's app.
Repurposing PCR
The screening is a PCR (polymerase chain reaction) test — a diagnostics method that you may remember from Covid — and takes advantage of the huge investment in PCR testing machines across Europe during the pandemic.
"Every lab invested in a PCR machine and now they're just gathering dust," says Valentina Milanova. "In general DNA testing technology [like PCR] are really decreasing in cost and have become significantly more accessible since the pandemic."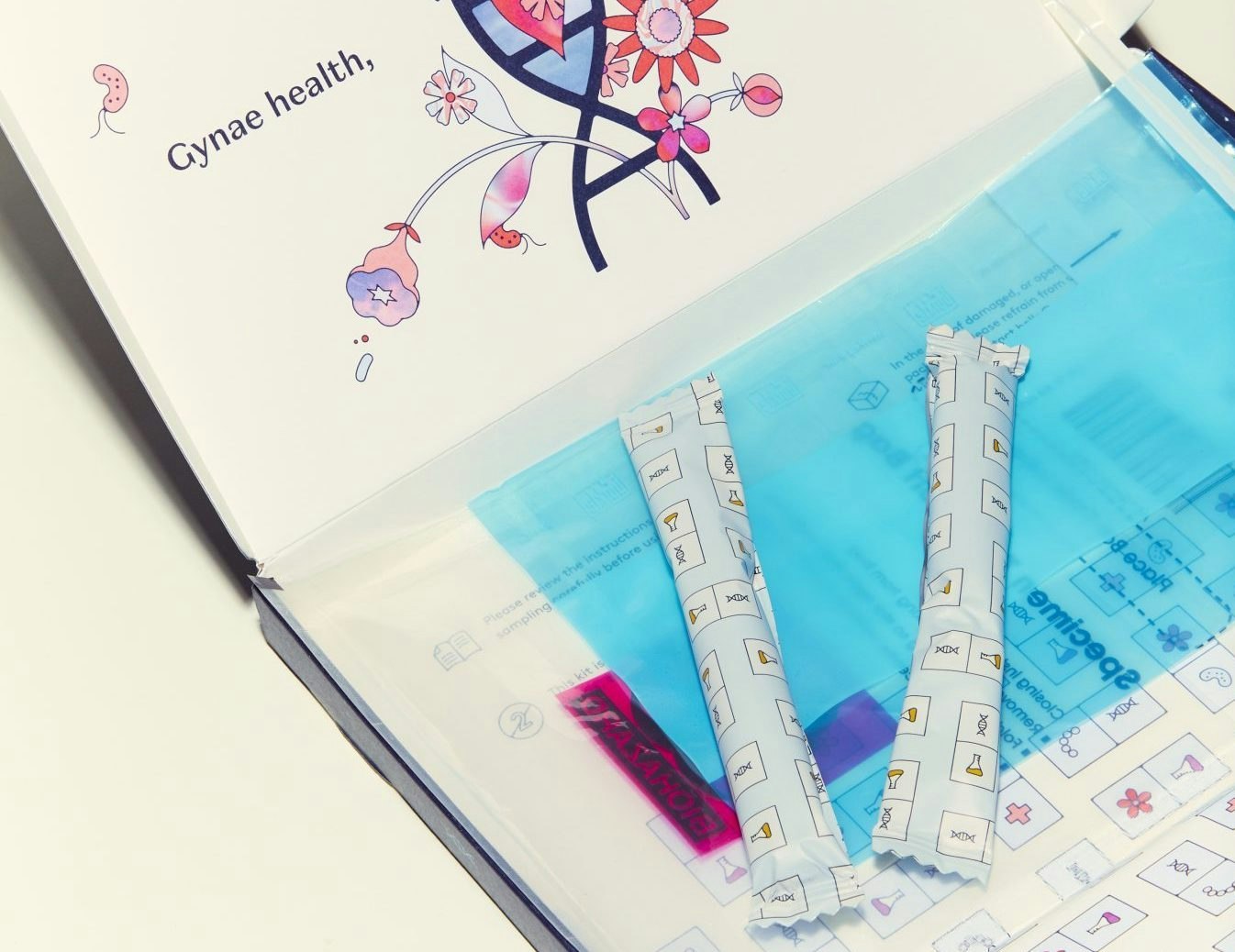 Alongside the launch of its at-home testing product, Daye will launch in the US at the start of 2023, selling both direct-to-consumer and to workplaces and gynaecology clinics. 
Who invested in Daye?
London's Hambro Perks, US-based MassMutual Ventures and Canada's Cross Border Impact Ventures.
UK Health provider Simplyhealth — which Daye will team up with to take its products to market — and angel Dr Fiona Pathiraja also participated, among others.
Fundraising for a taboo startup during a time of economic uncertainty
"There was more nervousness about the economic uncertainty among investors this time than when we last looked to raise funding in March 2020 [when Covid and lockdowns were sweeping across the globe]," says Milanova — who ended up deciding against raising an external round back then. The cautious fundraising environment at the moment meant Milanova and her CEO Lisa Rodwell had to invest a huge amount of time into pitching.
"We were fundraising for 40 hours a week from January to August, on top of running a business" she adds. But trying to raise cash during a tech downturn wasn't the only challenge.
If you were in an investor meeting about a cybersecurity company you might talk about your own experience with cybersecurity — but you wouldn't talk about your experience of vaginal infections during a

pitch
"Explaining what the company does makes a lot of investors feel uncomfortable, and a lot of them just looked to the ground when we mentioned menstruation or vaginal canals during pitching," Milanova says. "It puts us on the backfoot from the get-go."
A lot of investors — both men and women — were either embarrassed to be discussing the topic or broke out into smirks while they were pitching, she tells Sifted. It's something that hasn't changed since the last time Daye raised external funds in 2019, and a big part of that awkwardness is down to how uncomfortable people are discussing intimate health with colleagues, says Rodwell.
"If you were in an investor meeting about a cybersecurity company you might talk about your own experience with cybersecurity — but you wouldn't talk about your experience of vaginal infections during a pitch."
The rise of at-home testing
There's been a wider trend over the past couple of years of startups bringing tests that would once have been done in a clinical setting into the home — and increasingly getting backed by VCs.
"Customers also demand more healthcare services delivered in their homes and fewer people want to go into hospital," says Milanova. "There's also the fact that healthcare facilities — especially in the UK — are under enormous strain, so it makes sense from a public health perspective."
Berlin-based startup inne — which sells what it calls an at-home fertility "minilab" allowing users to test fertility and ovulation — raised $10m in May. The UK's Hertility is another fertility testing startup and last raised £4.2m in 2021, and London-based Hormona — though yet to announce any external funding — says it's been used by thousands of women in Europe and recently announced its launch in the US.
There's also startups like Mojo, a men's at-home fertility testing platform that raised a $3.6m seed round last year; gut microbiome and nutrition startup Zoe, which raised a $20m Series B in 2021; and blood testing startup Aware, which raised a $15m seed round in the summer.