The Sifted Summit, our two-day London event, is over — for this year.
Almost 2,000 founders, operators and investors overcame travel disruption and a blistering wind tunnel to flow through the doors and mingle with the best of European tech.
Thursday saw Improbable founder Herman Narula talk about the metaverse — and how Mark Zuckerberg somewhat fucked it.
Champion athlete-turned-entrepreneur Jessica Ennis-Hill chatted pivoting and tackling the current funding climate, and numerous panellists shared some sage people advice.
So, what were Sifted journalists' takeaways from day two? And don't forget to check out our highlights from day one too.
'Facebook probably shouldn't build the metaverse'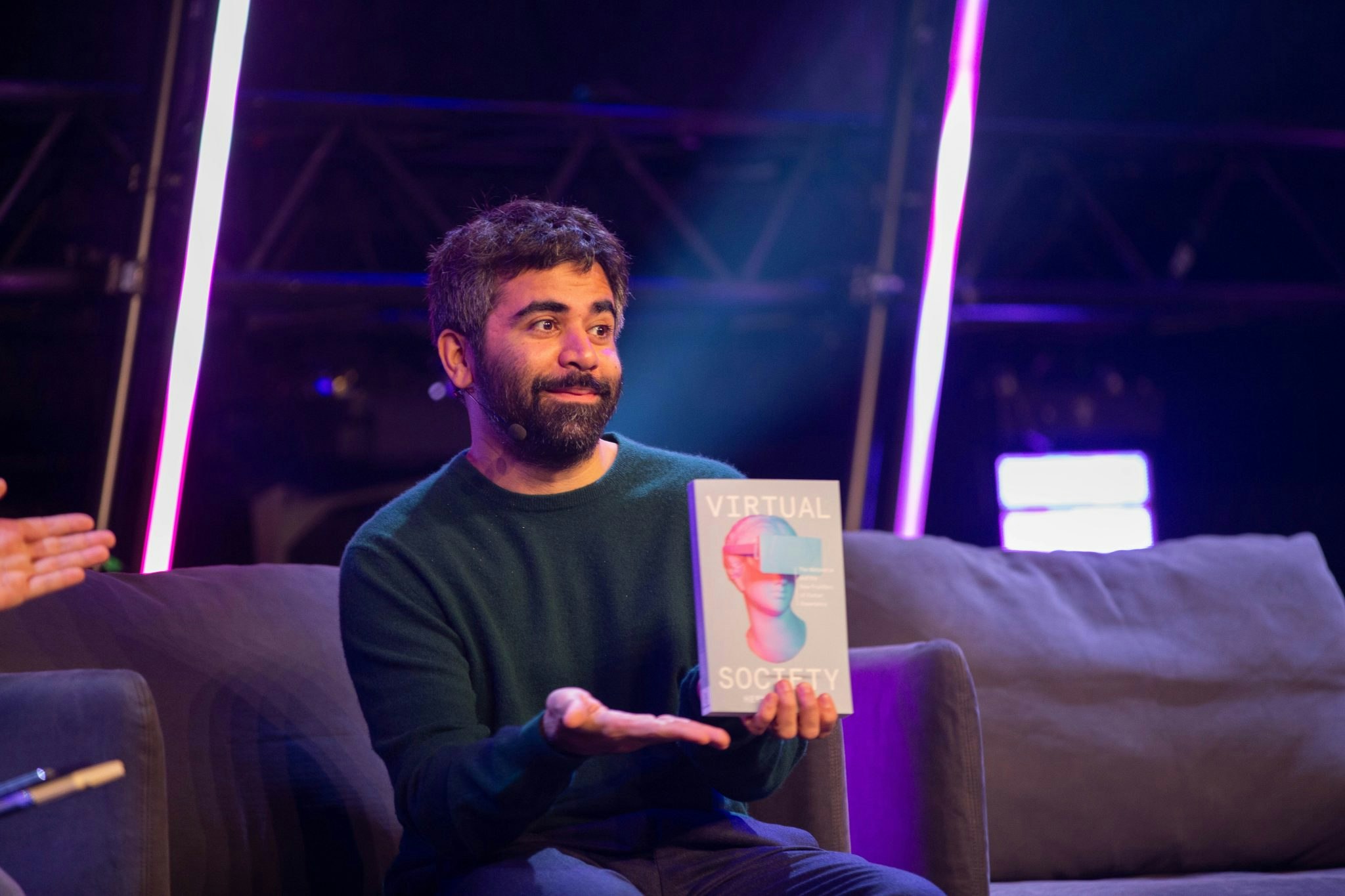 Herman Narula, CEO and cofounder of Improbable, fired shots at Mark Zuckerberg and Meta's metaverse ambitions. He said his company had benefited from Meta's "disastrous" strategy, and that many companies and brands wanting to build experiences in the metaverse felt a "deep fear" about Facebook being the digital gatekeeper of this next iteration of the internet. 
You have to build a coalition of the willing
Growing a company fast is hard — but it's way easier if you "build a coalition of the willing", said Nadine Hachach-Haram, founder of healthtech Proximie. If you have a clear mission and hire people who care about it, they'll be more forgiving of rickety HR processes or a slightly imperfect office because "they'll be focused on delivering the impact they want to have".
Getting people from very different backgrounds — in the case of biopharmaceutical startup LabGenius, folks from tech and biology — "to play nicely together", can be a challenge, said James Field, LabGenius's CEO and founder. He's found that "the seating plan is more important than the org chart" — people do really just need to work together. 
Be careful of using temporary C-suite execs
Though working from home has been adopted by the masses, remote working is terrible for society, said Dan Garrett, CEO of deathtech startup Farewill. Working in an office is western culture's last stand against individualism and isolation, and it creates connections, shared creativity and community. Removing that makes it just people doing tasks, Garrett said, rather than people trying to solve problems together. 
Fractional (ie. temporary) C-suite roles are great for plugging skill gaps, holding a team together and providing a "management umbrella" when you need one. But they have a downside — they don't allow you to build culture and can leave you stuck in a hamster wheel of needing to find talent. "A gap at the top is unbelievably dangerous; people don't have someone to learn from... and worst-case scenario I start running a department in the business and that makes everything worse," Garrett said.
Consumer fundraising is daunting at the moment
"It would probably have been easier to start a sneaker company than this," said Dame Jessica Ennis-Hill, cofounder and co-CEO of femtech Jennis — the startup already has a couple of pivots under its belt since it was founded in 2019. And while pivot culture is more prevalent in the US than Europe, the key is finding the right VCs. "We have great investors that have been very supportive of our journey," said Ennis-Hill. 
Jennis is in the process of raising its seed round, despite consumer startups facing harder times raising funding in the economic downturn. "We are a bit worried about it," Ennis-Hill said.
It's time to stop being squeamish about sextech
Vibease founder Anna Butterworth and her fellow sextech founders are working to solve a prominent issue in women's sexual health — "80% of women fake orgasms, and every man around the table will say 'not my woman!' — yes mate, your woman," she quipped, eliciting chuckles from the Summit audience.
But it's not easy. The barriers these founders have faced when seeking funding ranged from squeamish VCs to the uncertainty around how to talk about pleasure professionally. Female-focused brands often also have an additional resource-sapping battle against social media ad bans.
The right VCs are out there though. It's vital to "equip people with the right language and stories" to sell their mission, said Charlotte Schofield from Access VC, the venture arm of consumer goods giant Reckitt. If investors aren't receptive to that direct approach, they simply aren't your partner, reckoned fertility startup Mojo's founder Angus Barge. 
ESG needs to be standardised
Does it make sense to combine environmental, social and governance (ESG) reporting? Is the ESG reporting process too complex? Does focusing on ESG credentials mean businesses are focused on avoiding harm rather than having positive impact? These were the big questions being tackled by one of our panels.
Peet Denny, an investor from Climate VC, advocated for disentangling the elements of ESG from each other so companies can focus on achieving a specific goal.
Oksana Stowe, head of UK and Ireland VC and startup business development at Google Cloud, said one challenge with ESG is that it's not standardised — in the way that, for example, accountancy is nowadays. ESG is self-assessed, and so organisations can claim many different things. The measures to solidly measure ESG are coming but they need time to develop — accountants still argue over how to do finances, Stowe pointed out, and that's existed for centuries.