Just two years after closing its last fund, Dawn Capital has raised a new venture capital fund of $400m to invest in business-to-business startups. 
Despite launching the fundraise in February, Dawn says the fund (which is almost twice as big as its last fund of $232m) was oversubscribed — and saw 100% of its previous investors invest again. 
"Innovation thrives on instability — and now is an opportune moment to double down on tech, on Europe and on B2B," Evgenia Plotnikova, partner at Dawn, tells Sifted. "This has been the 'aha' moment for cloud; it has finally come into force." 
Our strategy hasn't changed; what has changed is the European ecosystem. It's bigger, better,

stronger.
With this, its fourth fund, Dawn will continue to invest much as before — although now with significantly more ammunition — into software startups covering data, analytics, security, fintech and future of work, at Series A and B. 
"Our strategy hasn't changed; what has changed is the European ecosystem. It's bigger, better, stronger." 
Plotnikova explains what it was like fundraising in a pandemic — and how she feels about the fact that every VC under the sun is now also investing in 'future of work' startups.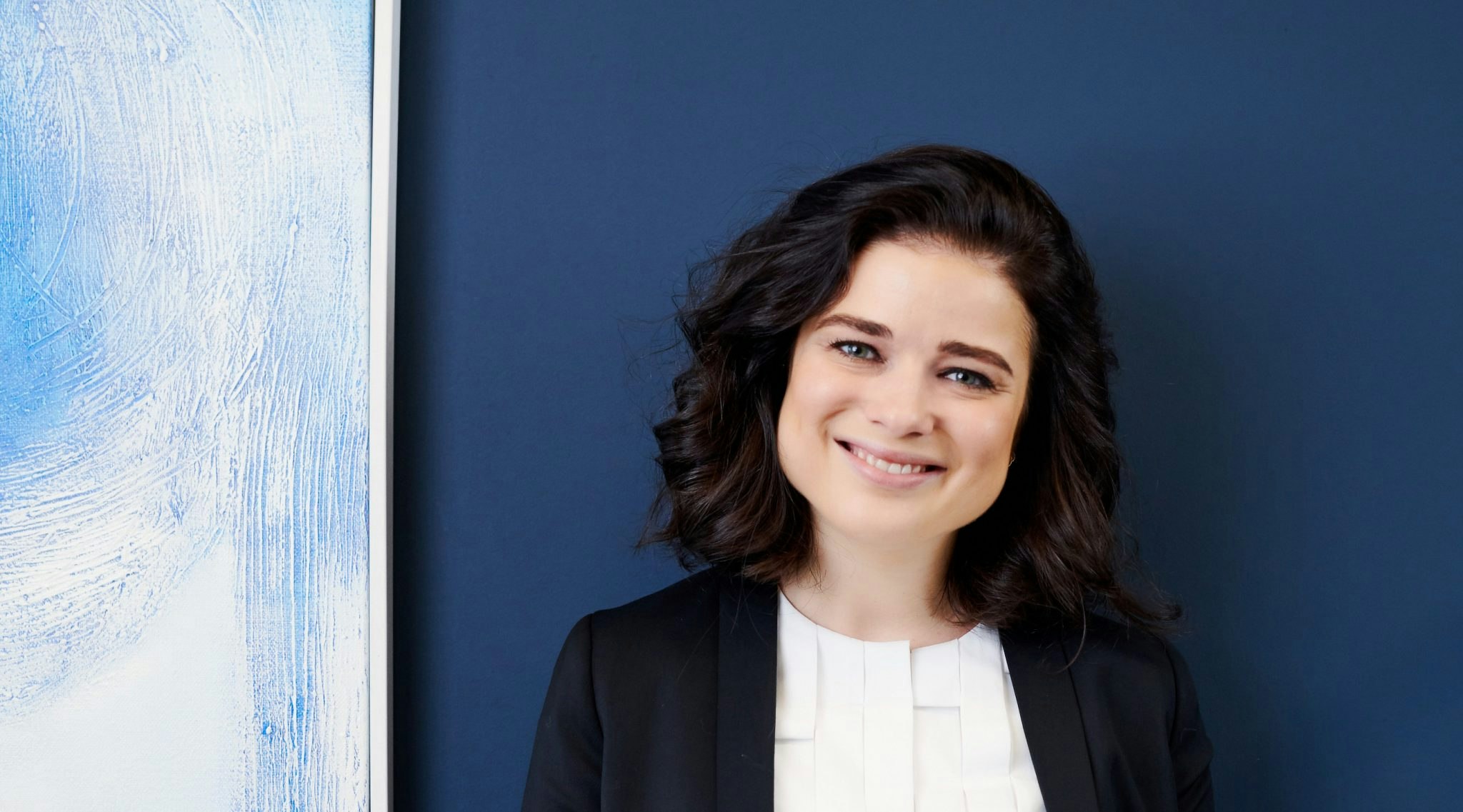 Zooming LPs
Dawn began fundraising just before lockdowns made in-person meetings with investors impossible. About 85% of the work towards raising the fund happened on Zoom, says Plotnikova. 
Raising primarily by Zoom has its perks, though. "It makes the process a lot more efficient; some of our new LPs are from the US and Asia — and you can speak to the Asian investors in the morning and the ones from the US in the afternoon," she says.  
A third of Dawn's LPs have now been with the firm since its first fund, says Plotnikova — and 100% of the investors in its last fund (which include the European Innovation Fund and the British Business Bank) have reinvested. 14 new LPs, including pension funds, family offices and endowments, have also come onboard. 
Raising a much bigger fund
It's not, Covid aside, so very hard to raise your fourth VC fund — so long as your first three haven't died in a ditch. 
[LPs] are really focused on past performance — and we have three funds under our belt, which are all performing

well.
"[LPs] are really focused on past performance — and we have three funds under our belt, which are all performing well," says Plotnikova.
The Dawn portfolio includes Swedish fintech giant Tink, Brussels-founded data intelligence company Collibra (now valued at more than $2bn) and Paris-based machine learning startup Dataiku (which raised $100m two weeks ago reportedly at a $1bn+ valuation). It has also seen successful exits; notably Swedish fintech business iZettle, which was acquired by PayPal in 2018.
And the team has also been actively investing during Covid; it has made two new investments, and several follow ons. Dawn (along with Accel) led the €14.1m round raised by German automation startup Bryter in June this year — and will be announcing another new investment soon. 
With the new fund, Dawn will continue to write cheques of $5–20m for Series A and B companies, but aims to lead more of those deals. It invested in 16 companies out of its last fund, and expects to invest in perhaps 20 from this fund. 
"We want to remain active supporters of every business," explains Plotnikova — the team doesn't want to spread itself too thinly by making heaps more investments, despite having almost double the capital at its disposal. 
Around a third of the new fund will be reserved for follow-on investments. Dawn will also continue investing out of the $125m 'Opportunities Fund' it raised last year, to back businesses from its earlier funds as they move towards IPO. "Quite a few of the business [in our third fund] have raised successful rounds," says Plotnikova — such as workplace app integration startup Onna, which raised a $27m Series B led by Atomico in June, and data analytics platform Quantexa, which raised a $64.7m Series C in July — "which we continue supporting". 
"The Opportunities Fund allows us to show our loyalty to founders for even longer — as late as pre-IPO rounds." 
Plotnikova likes to think Dawn's LPs didn't only pay attention to its portfolio, though. "They clearly also paid attention to the team we've assembled," she says. Dawn's investment team now has a 50/50 gender split, and its wider team is majority women. "We're on a mission here," she adds. 
The future of work zeitgeist
As more and more VCs pile into the buzzy 'future of work' sector, competition is hotting up — but so is the opportunity, says Plotnikova. 
"If you think about work in general, it's an extraordinarily large market, and still in the early days of digitisation. Yes, we have Zoom calls, but large chunks of work today [still happen offline]," she says. "The opportunity is massive; the software market is worth around $4tn today — and that's still with just 20–25% penetration of cloud." 
"Going remote overnight means that all of a sudden businesses need a huge number of tools to power connectivity and productivity, but beyond the future of work, they also need more picks and shovels from an infrastructure perspective and a security perspective," Plotnikova adds. That means there are interesting companies to be found in areas that might not have the "glamour" of the future of work startups, she says — like data tooling. 
Plotnikova says she's also keeping her eye on designer tools and product tools, which have taken off in the Valley already and are now emerging in Europe. "It's still early with regards to some of these companies, but they're coming to the size where we can bag them at Series A and B."