The $7bn dating app industry was built to bring couples face-to-face. Yet, while the majority of the world endures lockdown, dating apps are getting more attention than ever.
US giant Tinder reported its busiest day to date, ringing in more than 3bn swipes globally. Meanwhile, its younger rival Hinge reported a 30% spike in messages during March.
Hinge also rolled out a new virtual video date feature, which is here to stay.  "I really do think people will continue to do that after social distancing ends," Hinge chief executive Justin McLeod told the BBC, claiming that 90% of video date attendees said they would do it again.
Now Europe's dating app startups say that virtual features will last beyond the pandemic as video dates become the new norm.
"The current normalisation of video communication is in one way irreversible," says Philip Jonzon Jarl, the cofounder of Swedish dating app Relate. "There might be a new kind of pre-date step being born."
Young startups are not looking back
Founded in 2018 to make matches based on "values" rather than profile pics, and with $1.3m behind it, Relate has seen its active users increase 40% during lockdown. It's one of several young startups shifting strategies to capitalise on lonely hearts in lockdown, chiefly by turning the 100-strong matchmaking events it used to run into online Zoom parties.
"Our DJ plays from his living room, we give short talks on dating and relationship theory, and through the Relate app we live-match the participants based on their personal values, where they get to meet three dates for 10 min each," says Jarl.
The experiment seems to have paid off with 87% of attendees saying they are keen to re-attend parties, which Relate now regularly run alongside its also-popular new 15-minute one-on-one in-app video date options.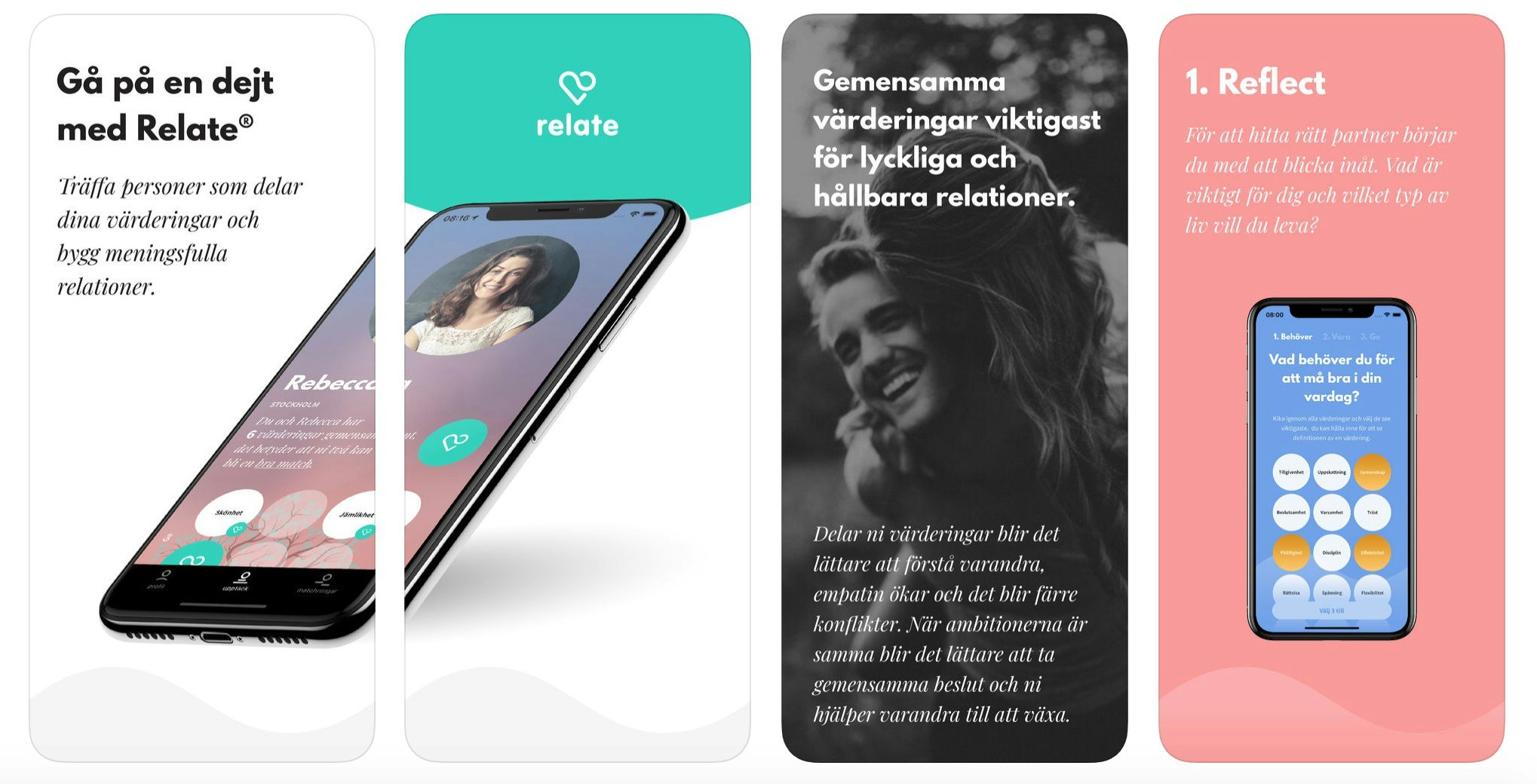 Another UK app, The Intro, was founded in London in 2019, just months before lockdown. Founder George Burgess, who previously launched several educational apps, says this has pulled in thousands of users across the capital — despite having raised just £750k.
Where The Intro previously prioritised venue selection and diary matching to help users schedule real-life dates, it now books video dates. Despite feeling "very sceptical" about video dating at first, Burgess says this has seen the number of booked dates double. The apps "flake rate" (the number of dates that don't end up taking place, despite being scheduled) has also been 20% lower for video dates, and video daters were 26% more likely to attend a second date.
Perhaps crucially, the app has developed a kick-out timer for those who struggle to end their online trysts. "You're already at home, and can't go out, so don't have many excuses to offer, so we introduced a 30 minute limit on the first date," says Burgess.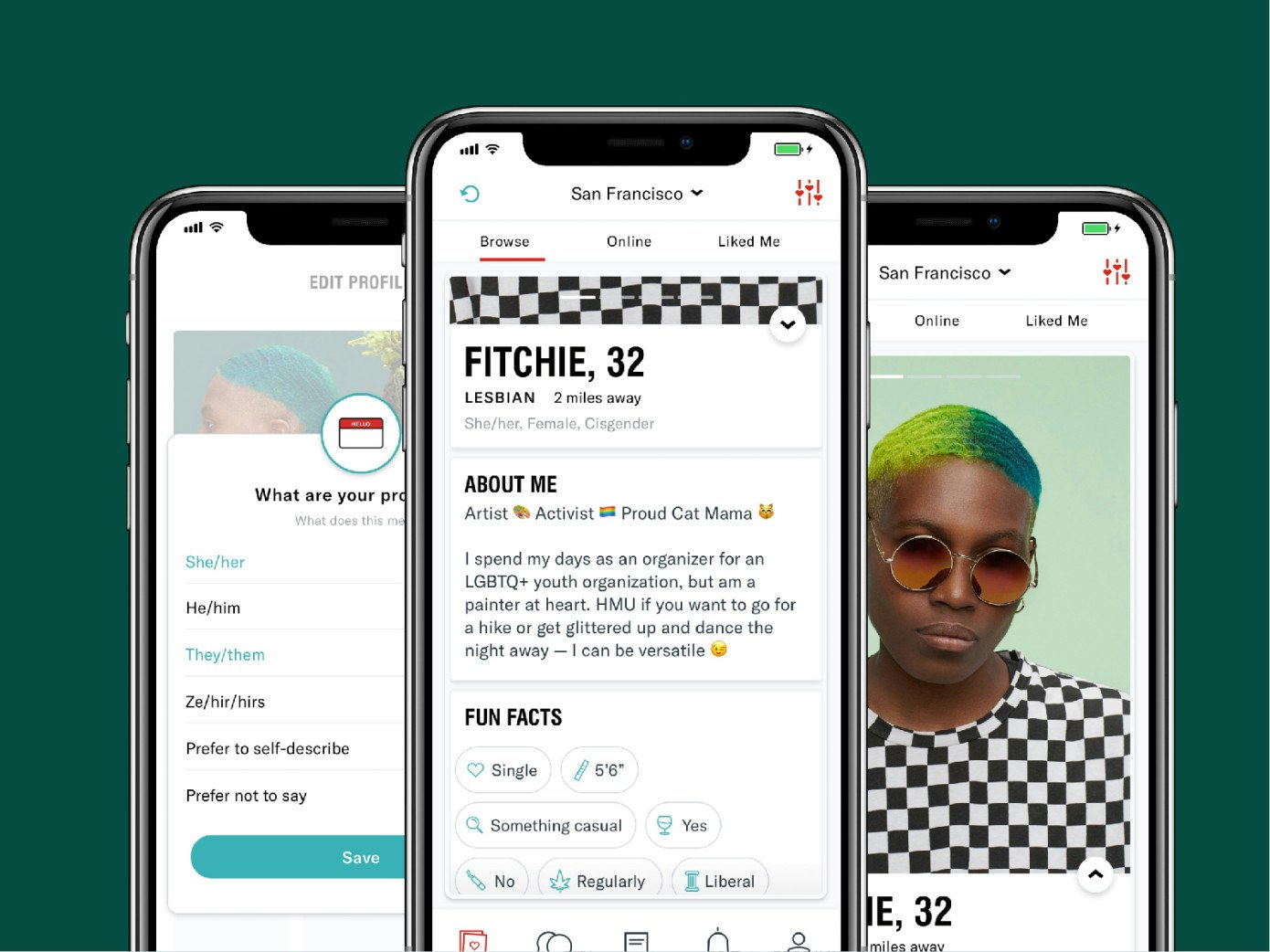 Big players adapt
Millions of people using Europe's better established dating apps will also have seen them adapting during the coronavirus crisis. Her, a UK-based dating app geared towards lesbian, queer, bisexual and bicurious women and non-binary people, has 5.5m users around the world. Founded by Robyn Exton in the UK in 2015, it has raised $2m to date.
In response to the pandemic, Her moved its matchmaking mixers online to host virtual speed dating events in 15 cities across the world, allowing groups to digitally come together before heading off to one-to-one dates (ten of these are squeezed into an hour slot). "We also host about three to four online socials per week for our community, ranging from a movie night to Club Queerantine to Sex Therapist Q&A sessions," says Exton. "Those are hosted on Zoom and a lot kicks off in the DMs."
The founder says virtual speed dating will almost certainly continue after the pandemic, and that in future, she'd love to see more virtual coaching and therapy in dating apps. The pandemic has already steered the kind of in-app communities people are interested in, with the app's 'Mindfulness and Wellbeing' channel seeing unprecedented growth.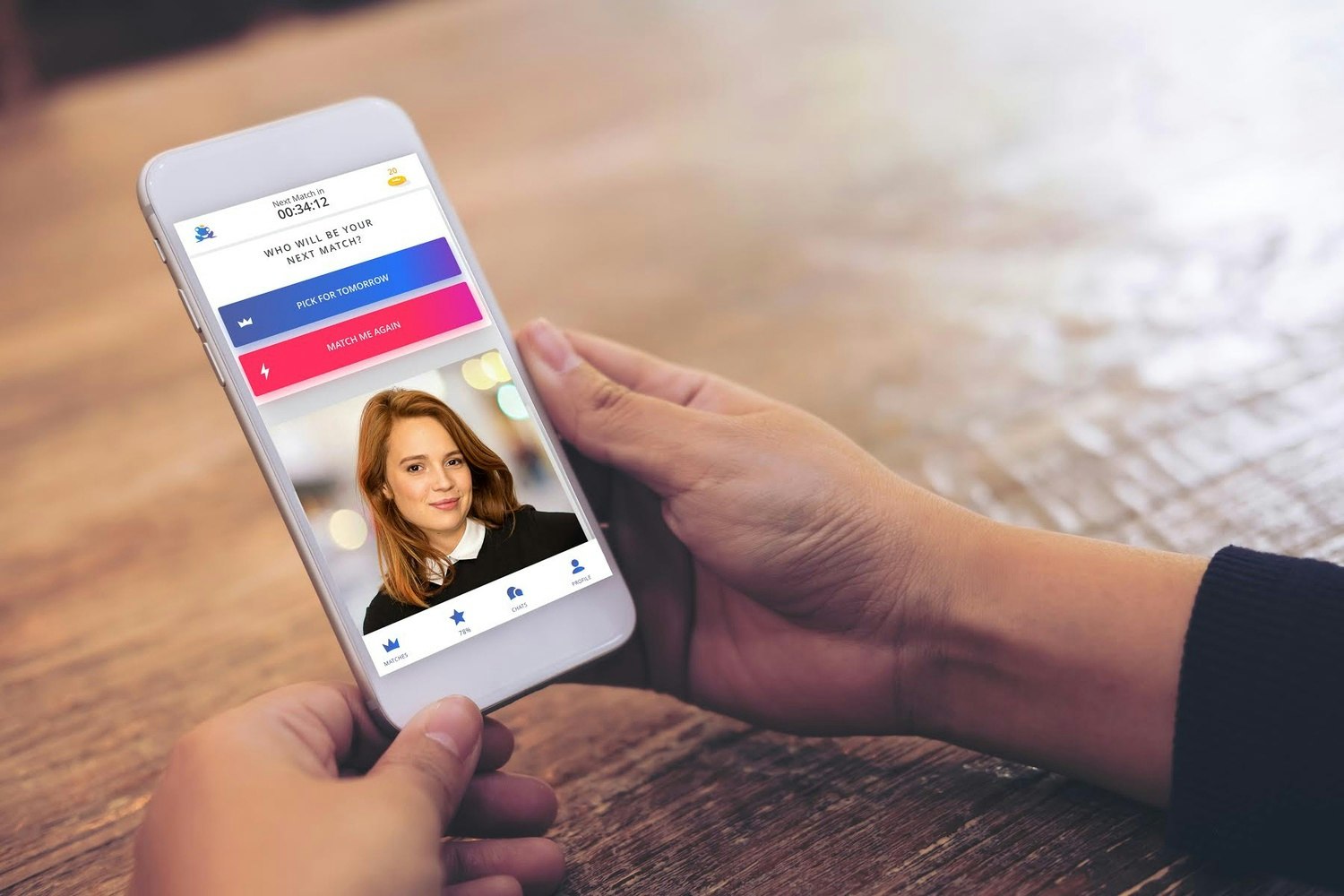 Meanwhile, Swiss dating app Once has brought new virtual date tools for its 9m customers. The app, which promises users one human-picked match per day, has banked $9.2m from Partech since it was founded in 2014 and was swift to act during lockdown, initially sending out notifications reminding users to stay at home, before launching a live video feature built in just five days.
Already more than 18,000 virtual dates have taken place on the app, with online meets lasting an average of 12 minutes. However, the record duration of a virtual date so far is a whopping 11 hours and foru minutes (between two people in Paris).
"All dating codes are being reinvented right now," says chief executive Clémentine Lalande. "A third of singles are convinced that the social distancing experienced today will radically change the way they meet in the future."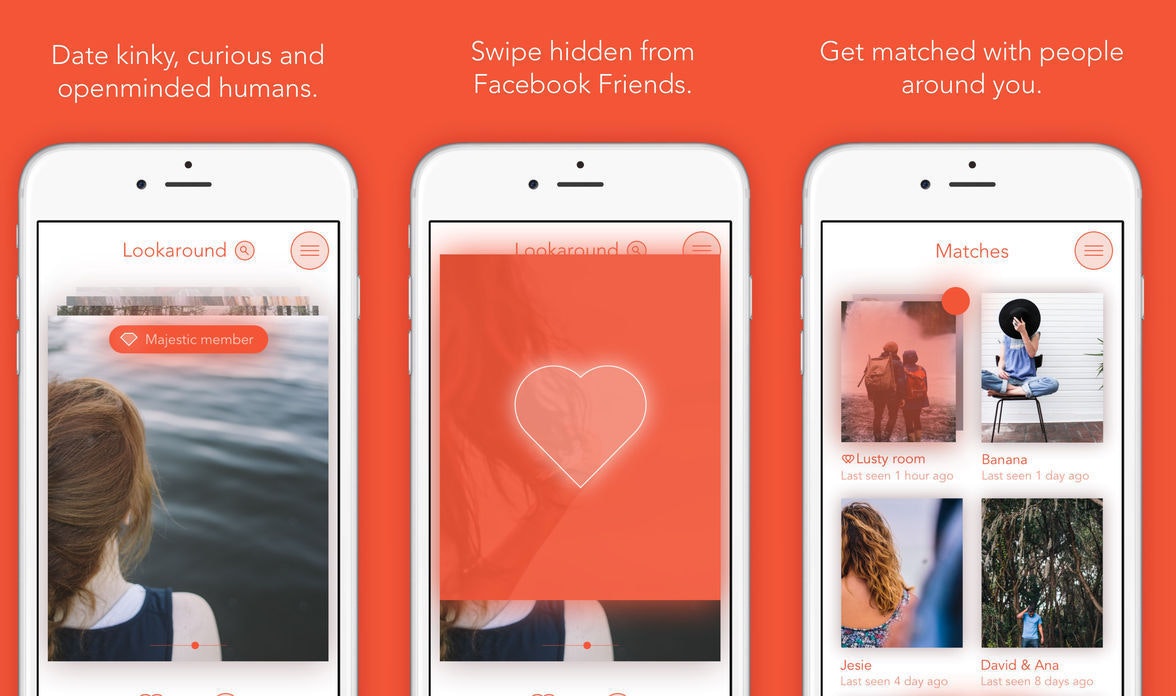 Even Feeld, a sex-positive app that caters to kink, has innovated at pace. Exploring fetishes, like swinging or BDSM, is still very possible online, says Feeld product lead Ana Kirova.
The app, which launched in 2014, has more than 2m users who can now access exclusive virtual locations (known as "cores") within the app. Feeld's new 'Stay at Home' core has fast-become the app's most popular one, surpassing online cores for London and New York.
Other new virtual locations include 'Remote Trios' (for couples and singles looking to play together) and 'Fantasy Bunker' (for those 'ready to skip the small talk'). These areas have attracted more than 15,000 users from over 70 countries. Users in them have made 50% more connections and exchanged 25% more messages.
"We have definitely recognised the potential of our new virtual cores in the long term." says Kirova. "We created these virtual locations as a way to empower people to keep exploring their curiosities remotely through their senses, imagination and like-minded humans across the globe. It's down to platforms like ours to show people that their sex lives don't need to stop."
One user said the new groups helped remind the community that people are not alone, while another said: "It makes me feel like I'm back on chat rooms as a teenager."
Keeping up?
Not every dating app has been fast off the mark, but every industry leader is making moves towards virtual dating.
Happn, founded in Paris in 2014 by French businessman Didier Rappaport, attracted its 90m users as the first app to use real-time geolocation to help people discover matches they've passed in real life. The app's latest funding round in 2019 brought its total banked to $30m.
"We wanted to make sure that our users were still able to connect with others while remaining safely at home," says Rappaport. "That is why we have decided to extend the radius of people users may cross paths with, up to 90km."
Happn says it has seen an 18% increase in the lengths of in-app conversations and will launch video dating options this month. "Virtual dating is a very recent trend," he says. "You can easily check if the chemistry is there. Video dates can be an easier way to 'meet' the other person without having to drive a long distance. We can also think about single people who have children, as it's often more difficult for them to be available. Virtual meetings, enhanced interaction with a voice note system, scented swipe... these ideas are all to be explored!"
Muzmatch, the worlds' biggest dating app for Muslims, is also preparing to launch video and voice calling within the coming weeks. Founded by Shahzad Younas in the UK in 2014, it's built a user base of 2.5m members thanks to $8.9m in backing from the likes of US accelerator Y Combinator and Luxor Capital Group.
Younas says he was surprised that Muzmatch retained record levels of activity during the pandemic (with signups up by 20% and in-app messaging up 20%) despite overlapping with Ramadam— "when many Muslims take a break from finding a partner".
Muzmatch users will be able to request and disable its new video date service at any time and it could in future incorporate activities and games, akin to US app Houseparty.
"Given how global our user base is, and that nearly a third of matches are of people in different countries, we always expected video calling to be a central part of our platform," said Younas. "Our users are definitely less hyper-local when it comes to matching and chatting to others.  Their expectation is that they will travel to meet 'the one'."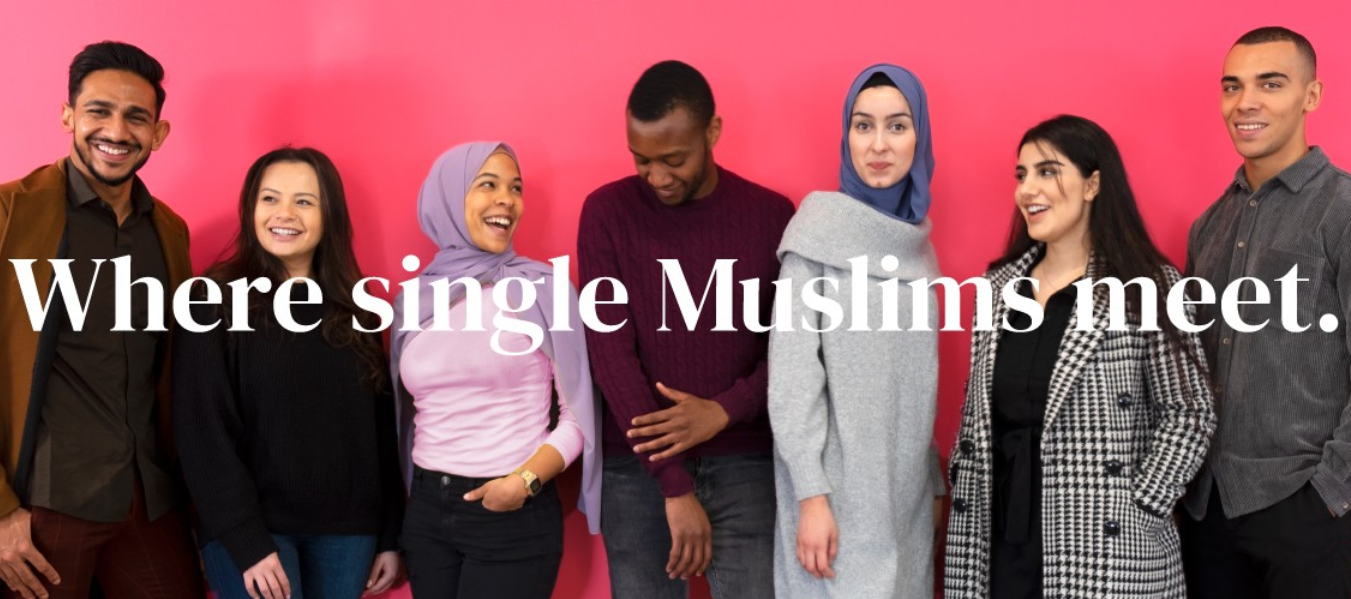 Virtual dates aren't for everyone
It's not all been easy to capture the spark of real-life meetings — scientists believe body language stands for 55% of communication.
"Virtual dates obviously lack the small physical gestures you may make on a real date, for example holding hands or a goodnight kiss," says Happn's Rappaport.
"Without a social setting of being seen by other people while on a date, it becomes trickier for us to interpret our experience of that date as it occurs," says Relate's Jarl.
But not all locals are living under the same lockdown restrictions. Sweden, for example, is imposing social distancing but without stringent 'stay at home' measures.
Swedish dating app Goodones launched in 2017 as the only dating app where all users are validated with banking identification. It was quickly acquired by Norwegian dating giant Mötesplatsen (founded in 2001) and now serves 150,000 users across the two countries. It's been offering advice in line with the Public Health Agency of Sweden through in-app notifications, social media and its blog.
"People can still go on dates even while being more restrictive, avoiding public gatherings, bars, theatres and so on," said Mötesplatsen chief executive Gustav Borg. "We are recommending video dates, messaging, phone. Romantic dinners, lighted candles are great to do with a partner online over video as well."
Borg added that users stay longer on the platform before going on a physical date, with 42% of polled customers saying they have changed their dating behaviour due to coronavirus. However, 30% of Swedes said they would consider violating possible quarantine restrictions to meet a date. Let's hope all they catch is feelings.