This is the final part of a four-part series on how armies around the world are embracing startups to give them a technological edge. The first was an overview, the second was about human augmentation, third about autonomous drones and this one about AI and data.
Western militaries are losing the war with China. Not a conventional war, but the war to master a new world where every day data has become a potent military weapon.
"Every military is looking at AI as the big gamechanger," says Charlie Curtis, partner at French innovation consultancy Sia.
Richard Gwilliam of British geospatial intelligence company Geollect, says that Western militaries have been "caught on the hop" by Russia and China and are only now beginning to think seriously about how to exploit masses of freely available data.
Russia and China have been absolutely superb on asymmetric warfare — we're playing

catch-up.
"What Russia and China have done is, instead of just competing with us on platform warfare, they've been absolutely superb on asymmetric warfare —  we're playing catch-up," Gwilliam said.
He cites cyberattacks, misinformation and interference around Brexit and the Trump election as examples where Russia and China have successfully manipulated everyday tech like social media to destabilise the US and Europe.
Western militaries have noticed this, and as well as launching their own operations to counter misinformation (and so their own divisions) they have also turned to young private sector companies for help.
Gwilliam's company, based in Bristol, is one of those, recently chosen by the UK Ministry of Defence to provide data to the Royal Navy, to help it prepare and implement psychological operations, or "psyops".
The mission follows a recent skirmish between the Navy and Russian forces in the Black Sea, described by experts as an example of "information warfare", with competing claims from Russian and British sides about the origin of the dispute.
Geollect: power of a small company
Geollect was founded in 2018 by Gwilliam and his wife Cate, who is CEO, as "a concept borne out of the explosion of data and how powerful that was," said Gwilliam, who previously served 28 years as an intelligence officer with the Navy.
We got frustrated after seeing how one of the biggest problems for militaries is data

sharing.
"We got frustrated after seeing how one of the biggest problems for militaries is data sharing," he said.
Geollect specialises in collecting raw information — from sources including Automatic Identification Service (AIS) vessel tracking, social media, satellites, Janes Intelligence and BBC monitoring data — and building platforms to understand where and when threats exist.
Aside from military work, Geollect gets the rest of its revenue from contracts with cruise ship companies and mutual marine insurance associations. The company monitors and filters climate and political data likely to affect fleets and ensures that the latter comply with regulations especially regarding international sanctions. According to Gwilliam, Geollect currently monitors 60k vessels all over the world, 24/7.
What the company has to offer is a solution to information overload, Gwilliam explained. "There's an ocean of data but what people are interested in are insights — we can help them here," he said.
"There's something like a billion touchpoints a day on AIS — we make sense of all that and map patterns of activity. Then we create scripts using machine learning to detect anomalies and send out alerts if need be. It's a fully automated service," Gwilliam said.
Armies don't have coders and developers so more and more, they're competing with

SMEs.
Militaries have "no choice" but to engage newcomers from the private sector, Gwilliam said. "Data science is not a known military branch you can go into. Armies don't have coders and developers so more and more, they're competing with SMEs."
The new system Geollect is building for the Navy will help detect misinformation from adversaries. "It's using data to build better counter-propaganda," Gwilliam said.
The project follows a recent high profile incident that saw the UK embroiled in a diplomatic and military dispute with Russia after one of its ships sailed through territorial waters off the coast of the disputed territory of Crimea.
The warship sailed for about an hour within the 12-mile limit off Cape Fiolent on a direct route between the Ukrainian port of Odessa and Georgia, prompting Russian complaints and a disagreement about whether warning shots were fired.
Young guns
Unusually for a defence company, Geollect is full of young university recruits. "It's all untarnished post-graduates, PhDs and Master's students. Most defence companies will entice senior defence figures to join them but then it becomes a massive groupthink; a self-licking lollipop," said Gwilliam, whose son has also joined the company.
He said the best way to shift the military's path is from the outside.
Legacy systems can't move fast enough on tech: "You need to be an agile company to make use of it. Military procurement is convoluted. Internally, understanding of the power of data doesn't always happen — there's sometimes a lot of resistance too," he said.
To get started, Geollect raised £500k from investors and will likely fundraise again to keep the company ticking while it waits on the results of several procurement bids.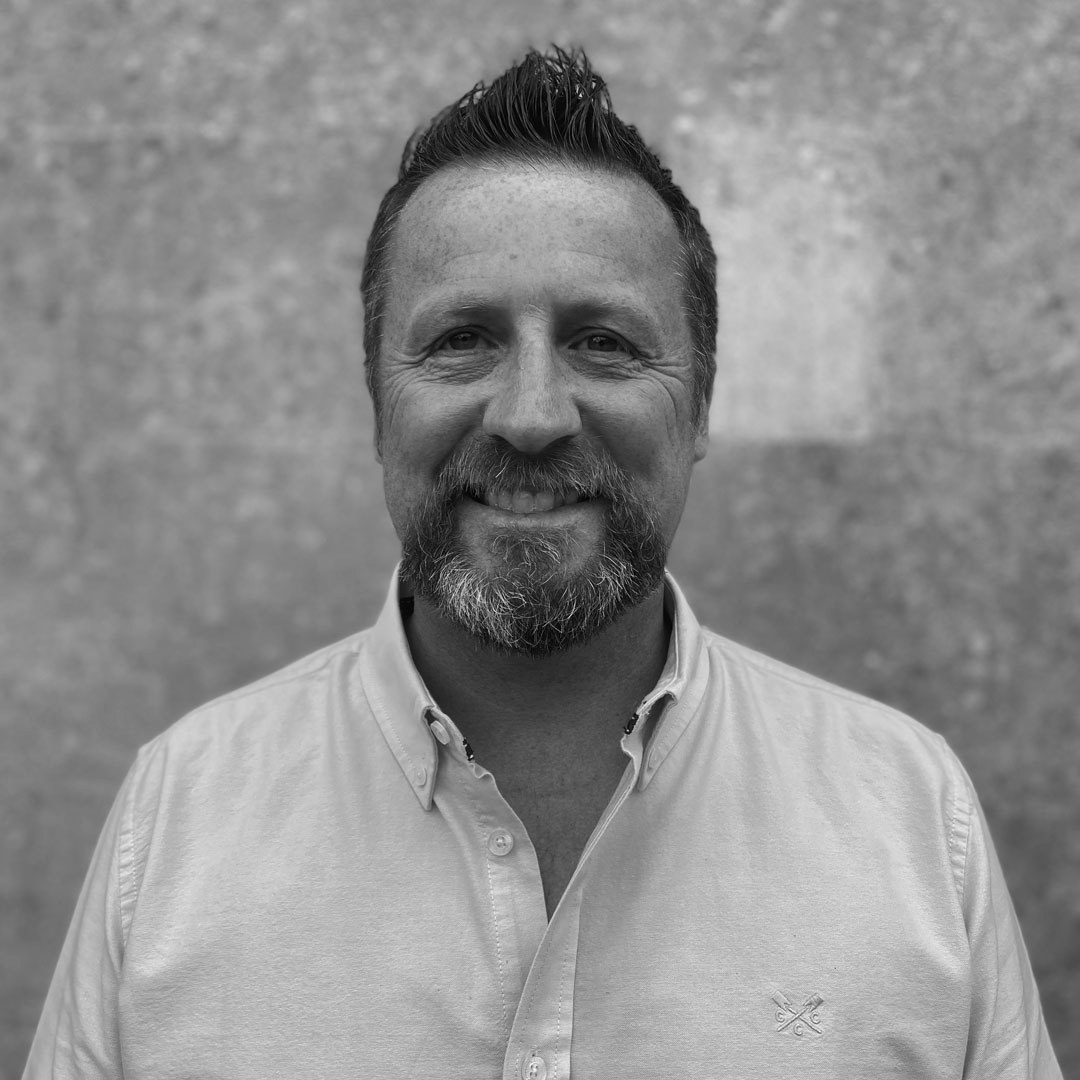 Gwilliam says he has already had approaches from two billion pound-plus companies about buying Geollect.
But he's holding out for the right fit. "For us, you've got to be realistic — if you land those unicorn opportunities, those deals allow the company to become really significant. If you want to have a long term influence, an acquisition by someone like BAE [the British aerospace company] and its resources would accelerate the business by about 20 years."
Gwilliam hopes the next five years will see the company "ingrained as a supplier in the US, the UK and spreading into Europe," he said.
"We set out to be the best in the world and I think it's fair to say we're being recognised as the best at what we do."
He's relieved his big career punt is paying off. "It gave me grey hairs but has also been such an adventure; to have two of you leave well-paid jobs was such a gamble," he said (CEO Cate left her position at the US National Geospatial Intelligence Agency). "My pension went into setting this up."
But it has been fantastically enjoyable.
"A lot of people raised their eyebrows when we went with such young recruits. These guys have done a tremendous job. We have a family of 18 here," he said.
Europe's first defence tech unicorn?
Another young tech company is also being tapped up by the Western military establishment to help. It's called Preligens, and it has the ambition to become Europe's first military tech unicorn.
The 5-year-old French company uses AI to analyse satellite imagery. It started as a general-purpose technology. Arnaud Guerin, founder and CEO, has a background in the energy industry and initially imagined the technology would be used to survey oil fields or renewable energy installations.
"We looked at different applications but failed to find a business model. This is a Ferrari and it was too expensive for a lot of businesses, then we realised that there was a pain point in defence," Guerin says.
"A spy satellite costs £1bn to get into space and has a lifetime of 10 years, so they need to make the most of the data they are getting at a £100m a year cost."
Preligens got into military work after applying to a 2017 French military tech challenge, and soon made defence tech its main focus.
"It didn't take us long to understand that working with the military takes a lot of focus and that if we were serious we would have to give up the other applications for the technology," says Guerin.
The system tracks things like tank and troop movements at borders. It is the kind of work that would normally have taken a team of 30 defence analysts to do over several shifts.
I have never met one [intelligence analyst] who wants to spend more time counting individual

tanks.
"I have spoken to a lot of them and never met one who wants to spend more time counting individual tanks," says Guerin.
Guerin warns that the stakes are very high when it comes to advantages in AI. Russia and China have been very aggressive in developing their capabilities, and there is a feeling in the industry that it is like the 2000s when banks were all competing to develop high-frequency trading. Even small advances in technology can give big advantages.
"Those who invested early in high-frequency technology early got very rich," says Guerin.
Preligens has recently expanded to being able to track not just imagery but signals such as the electromagnetic signals emitted by drones, aircraft and ships, even when they are in stealth mode.
The startup now has 140 staff and offices in France, the UK, US and Singapore.
It raised a €20m Series A funding round last November, led by Ace Management and Definvest, a dedicated fund of French Ministry of Armed Forces managed by Bpifrance, together with existing investor 360 Capital.
Other companies to watch
Preligenas and Geollect are by no means the only companies pushing the boundaries of AI and satellites. In the US, companies like Rebellion Defense are building AI systems to help speed up military decision-making. Rebellion Defense was started by CEO Chris Lynch — a longtime Seattle tech leader who launched the Pentagon's Defense Digital Service in 2015. He sells the software to military customers on a software-as-a-service model.
Improbable Defence, the US subsidiary of UK AI company Improbable, works with US defence and national security organisations, modeling synthetic environments — virtual worlds — for them to help plan operations.
Bristol-based Adarga, launched in 2016, recently won a contract to supply the UK army with an AI-powered knowledge platform — the Field Army's first deployment of AI in day-to-day use. The system brings together the army's own military data with open source data to speed up decision-making. Adarga raised some £12m in a Series A round in 2019.
UK-based Montvieux has been funded by the UK Ministry of Defence's Defence Innovation Fund to develop a military decision-making tool known as a predictive cognitive control system. DIEM Analytics is another company backed by the UK MoD. It builds AI systems that helps streamline decision making in maritime air defence.
A future model?
While some of this software may end up embedded inside military data centres, Rebellion Defense's Saas system may be a sign of things to come. In order to move fast and have access to the latest technologies military customers must let go of on-premise technologies and grow more accustomed to leasing and renting capability.
"In 10-20 years, militaries will not own platforms or equipment, but will lease them as a platform or a service," says Sia's Curtis. In this kind of open innovation environment, strong links into the startup ecosystem will matter more than ever.
Maija Palmer is Sifted's innovation editor. She covers deeptech and corporate innovation, and tweets from @maijapalmer
Éanna Kelly is a contributing editor at Sifted. He tweets from @EannaKelly1