Spotify founder Daniel Ek is no stranger to working in stealth. In the early days of his industry-changing music company, the team drove hype by denying beta access to media.
Now he's involved in another project wrapped in similar secrecy: a healthtech startup. The project, called HJN Sverige, also involves Hjalmar Nilsonne, the founder of the exited Swedish energy startup Watty.
It's not a surprising move — in 2013, Daniel Ek spoke openly about his passion for healthcare when he told the Financial Times of the hours he spent thinking about how to fix a "screwed-up" healthcare system.
According to company documents and a quickly taken-down web page, the company looks likely to roll out a programme of non-invasive diagnostics. That would be a response to calls from doctors and policymakers for more preventative medicine to keep people healthy and lower future healthcare costs.
Since late 2018, Ek has invested about €6m in the new startup but has not publicly spoken about its existence. HJN Sverige declined to comment for this article.
Based on documents and a trip to the startup's first physical location, Sifted has pieced together a picture of Ek's vision for the future of healthcare.
Enter Atrium
On a quiet street on Kungsholmen in central Stockholm, opposite the offices of the construction company Skanska, it's possible to visit the startup's first physical location: a primary care facility that opened last month. It's called Atrium — Latin for "entry hall" and a name for one of the chambers of the heart.
When Sifted entered the refurbished clinic last week, there were no signs of other patients but a mix of a few new pieces of furniture, some unpacked boxes pushed against the wall and a couple of carpenters working away.
It's probably the only primary care clinic in Stockholm where you can get an appointment the next day — the website is currently taking bookings.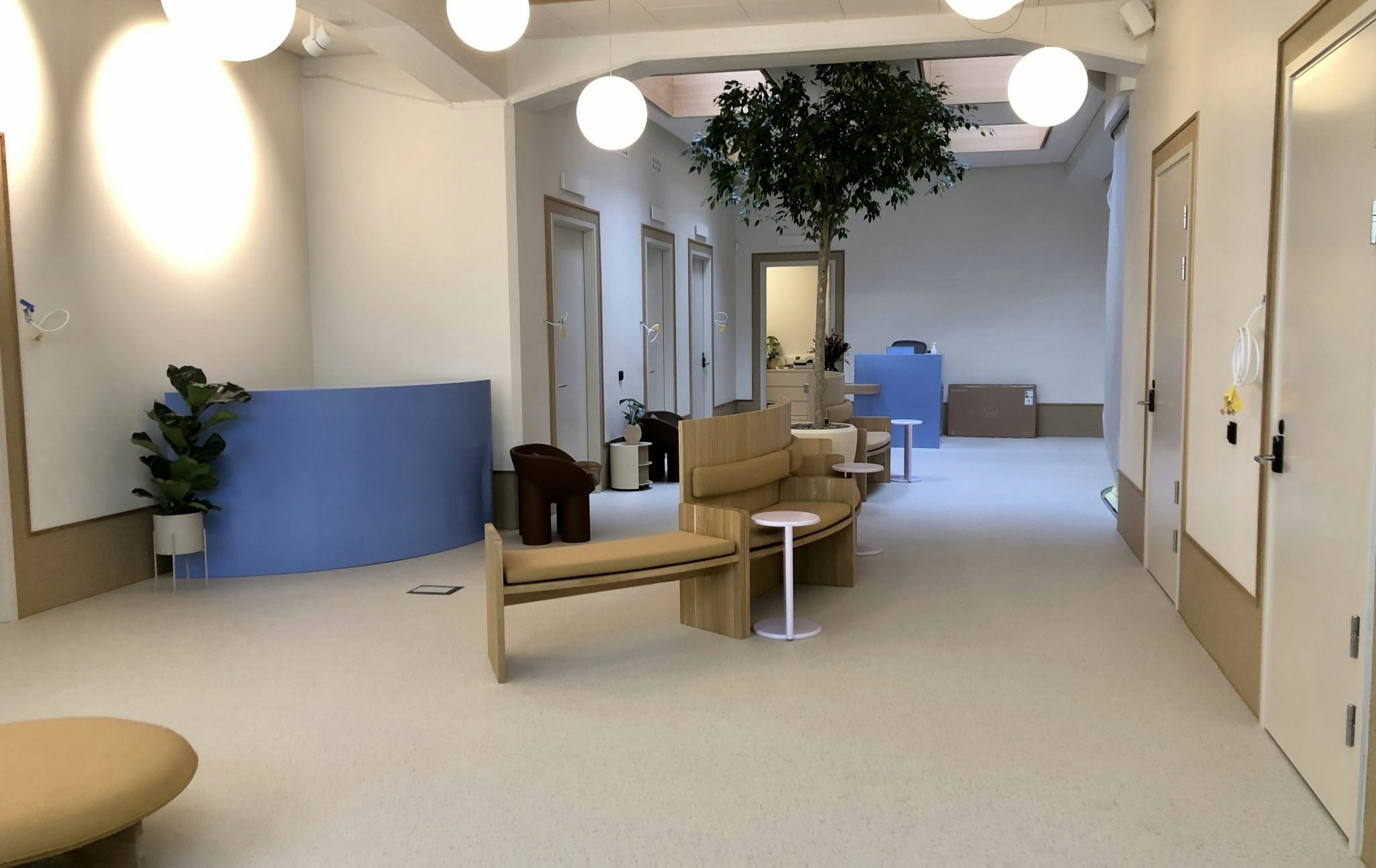 Other than operating this recently opened clinic, what exactly do HJN Sverige and the sister company HJN Proaktiv Hälsovård [Proactive Healthcare] do?
Recent legal documents filed with the Swedish company registry state that the company will sell "products and services in diagnostics as well as conducting examinations and health checks on the private market", suggesting the company will have both B2B and B2C arms.
The startup's website, which Sifted consulted last week, suggests that on the consumer side — with its clinic — it wants to offer patients an advanced health check that can be part of regular preventative care, as well as day-to-day healthcare services with some services available online.
Scientific research programmes
On the B2B side, the startup is looking to sell machine learning and diagnostics tools to other healthcare providers, as well as hardware. But it's got to test its technology and input data for the machine learning to work — and for that the company needs people.
According to website information that has since been deleted, it will launch a range of non-invasive scientific research collaborations, starting with a programme on whole-body scanning this month — and is looking for people, and not only its own patients, to volunteer. At the beginning of next year, the company will start research programmes for advanced skin imaging, healthy hearts and preventative care.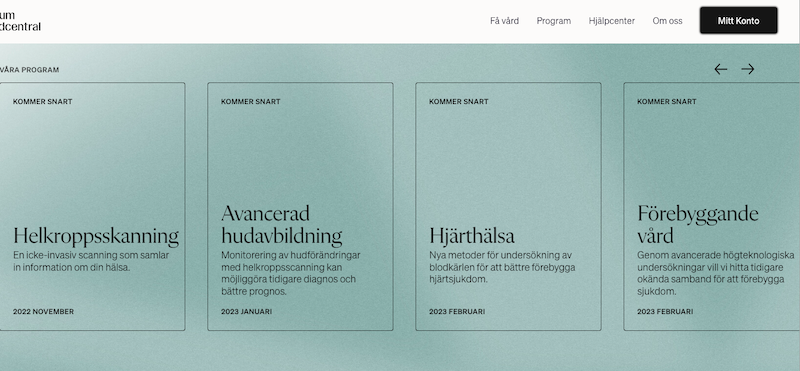 Sifted accessed the information about these programmes on the website before reaching out to the company. The following day those web pages had been taken down.
Two separate people with direct knowledge of the company tell Sifted that it's building a device similar to an airport security scanner — sources suggested it was arc-shaped — making it possible to non-invasively scan for blood pressure, irregularities in blood flow and skin conditions and provide precise medical diagnostics.
Diagnostics on the rise
Diving deeper into documents for HJN Sverige at the Swedish Companies Registration Office, Sifted finds that some of Ek's shares have been allocated to his investment firm Prima Materia, through which Ek plans to invest €1bn in "moonshots". Ek has also invested in the company from his private investment company ​​Antheia Investments. Ek owns approximately 60% of the shares and Nilsonne has been allocated 38%. A small percentage of shares are owned by the UK startup Spectroma, which is based in Oxfordshire.
Spectroma, founded in 2020, describes itself as a deeptech company building an advanced medical imaging device using radiofrequency imaging. For this layman, it looks like a good fit for what Ek and Nilsonne are trying to achieve. Sifted reached out to Spectroma for comment.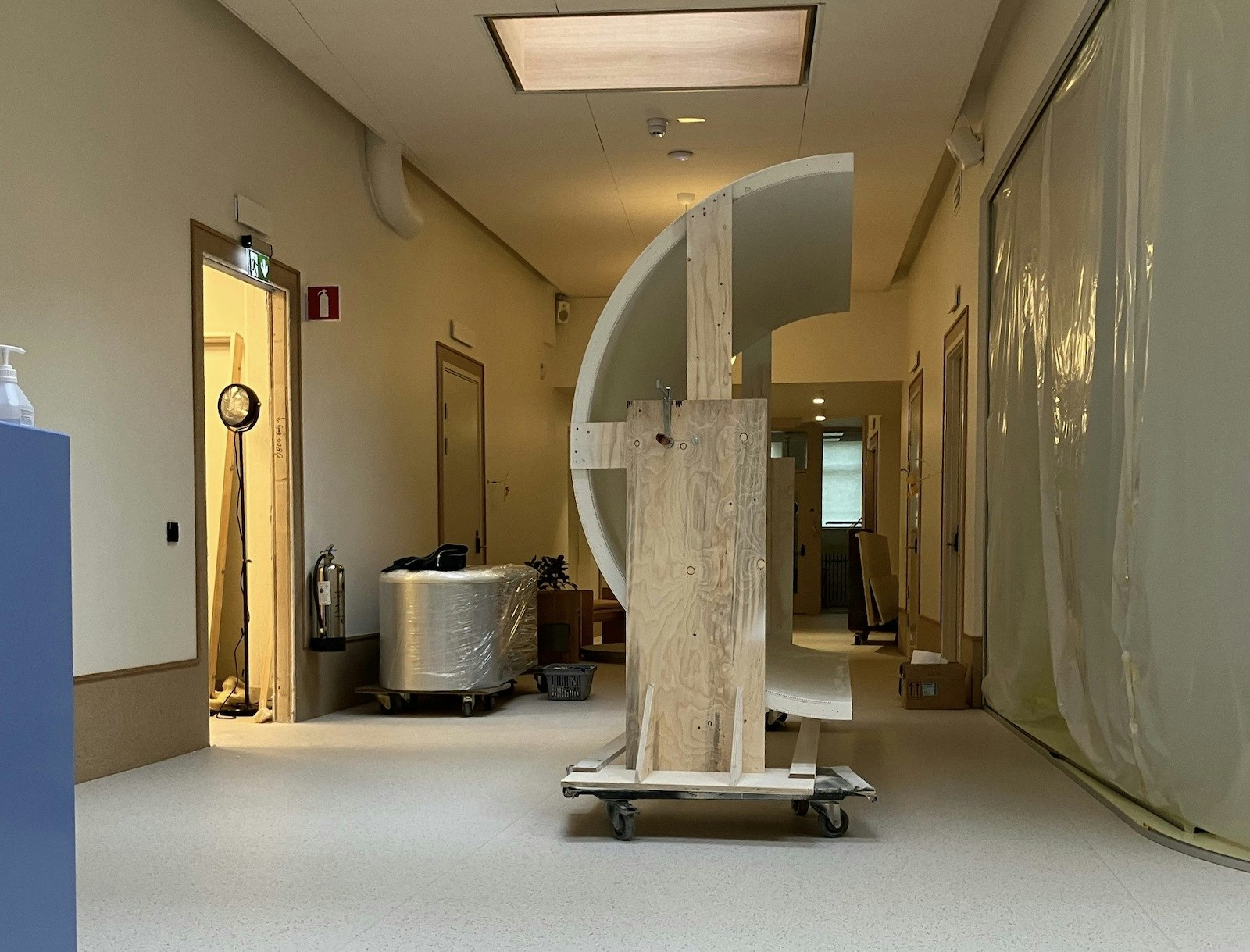 Startups in the preventative care sector have mainly been focused on making small devices or software. For personal use there are bits of tech like the Oura ring, various smart headbands to use while sleeping, smart wristbands, home testing, blood tests and the like. When it comes to software for preventative medicine, most are focused on tools that accompany other medical equipment like Idoven's heart disease prediction AI.
But there's room for more. According to Dealroom, VCs have put nearly $18bn into European biotech startups since the start of 2020, roughly the same amount that they invested in the six years prior. The pandemic opened VC eyes to the possibilities of healthtech, and has shown no signs of slowing down since.
So what's next for the company?
One of Sifted's sources says that Ek has handpicked people to work at the startup. Documents show that staff include a former Spotify employee who has taken the role of CTO and a former employee of eye-tracking company Tobii who is now VP of hardware R&D. The startup has also managed to headhunt medical staff who often provide commentary on Swedish television, according to LinkedIn.
It's not Ek's only healthtech bet in Sweden — the entrepreneur has also invested in Swedish healthtech startups like the blood testing company Werlabs and the digital health provider Kry, which he owns 3% of.
A spokesperson at HJN did say that Atrium is not what it will be called in the end. And whatever Sifted has found, "it is just a small piece of the puzzle of what's to come".
An intriguing piece all the same.