UK banking platform Curve is adding a dose of Wall Street to its C-suite, announcing Thursday that it has appointed Nathalie Oestmann as chief operating officer.
Oestmann, who was raised in New York, spent 15 years at American Express before moving to Samsung Pay to head its European division.
Her background makes Oestmann a fitting appointment for payments-startup Curve, which allows customers to integrate multiple bank accounts onto one card and to switch between them via an app.
Curve was recently valued at $250m, and this prestigious hire suggests the company is now investing its seven rounds of funding - its "war chest" - into attracting top talent.
Oestmann is the latest in a string of corporates to jump into the world of fintech. Starling CEO Anne Boden set up the challenger bank after quitting her role as an exec at AIB and most recently, city-veteran Martin Gilbert announced he was leaving Standard Life to sit on Revolut's board.
The newbie
Oestmann describes herself as a "risk-taker" who's ready to "break things if we need to". She also says she is well aware of the challenges ahead of her, helping the young fintech to scale and to branch out into the US - "not an easy nut to crack," she says.
"The exciting part is the unknown," Oestmann tells Sifted. "I'm an engineer at heart, I've always looked to innovation."
She explains she's moved on from previous roles once momentum slows, and is drawn to the "change in thinking" that fintech offers.
Still, it took years of persuasion before Oestmann agreed to join Curve.  She became acquainted with its founder and Chief executive Shachar Bialick nearly five years ago and she jokes he's been "persistent" in trying to onboard her since. Oestmann also noted she interviewed at various other firms before accepting Curve's offer earlier this summer.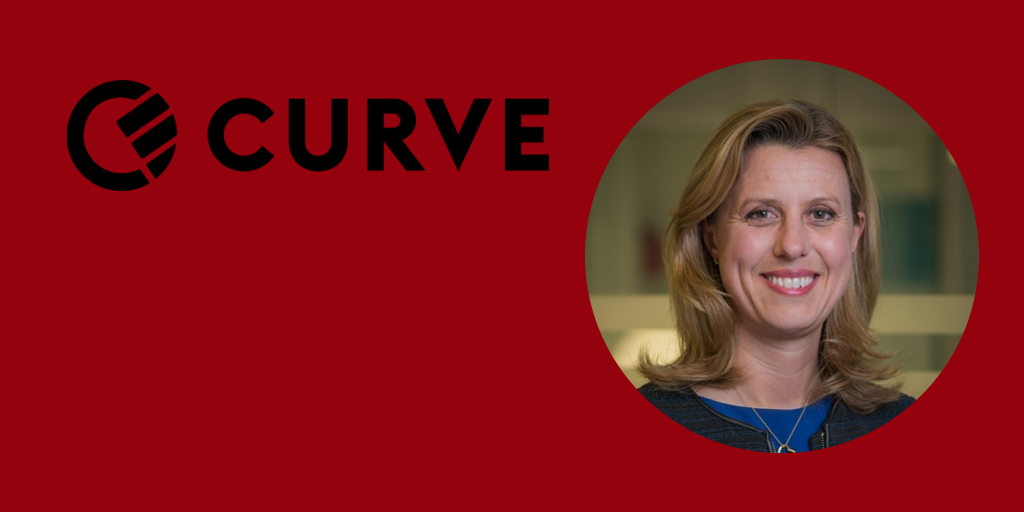 Oestmann's got good timing however, joining Curve at a critical point in its growth. Having launched in early 2018, the company is now looking to hit 1 million users by year-end as well as to reach out into 7 new markets.
Oestmann also hints at her plan to shake things up; nodding to the fact she's "got a different style" to CEO Bialick and insisting these differences will make for a stronger culture.
Indeed, her realism and "need-for-speed" approach may be what Curve needs, as it looks to bring in a healthy stream of revenue. The card is free but looks to monetise from its premium offering, which some say only appeals to a limited audience of elite, frequent-travellers with card-jammed wallets.
"The bad ass factor"
Part of Oestmann's role as Curve's new COO will be to oversee recruitment.
Curve was one of LinkedIn's Top 25 U.K. Start-Ups to work for, but so was Monzo and other fintech heavyweights. So the company will still need to distinguish itself to attract the best talent and developers.
Here, Oestmann believes Curve's competitive edge is its "badass" aspect, offering recruits a broad remit in their roles.
"People here can be rebels in their own way," she tells Sifted.
Oestmann also seems keen to emulate what she learnt at American Express; namely, that employees should "drink the cool-aid."
"We would say 'we run blue in our blood," she recalls.
Finally, Oestmann shares her policy that anyone Curve interviews should have "a good experience" and get quick, honest feedback - regardless of the outcome.
"After all, everyone's a potential customer."