If you've ever spoken to anyone who runs a startup, you'll know it is not exactly easy to hire developers. And it is even harder to hire a chief technology officer. 
So, being the gold dust that they are, are CTOs raking it in? 
With the help of hiring startup Cord and its (mostly UK-based) data, we've found out how much CTOs actually get paid and what factors play a role in that.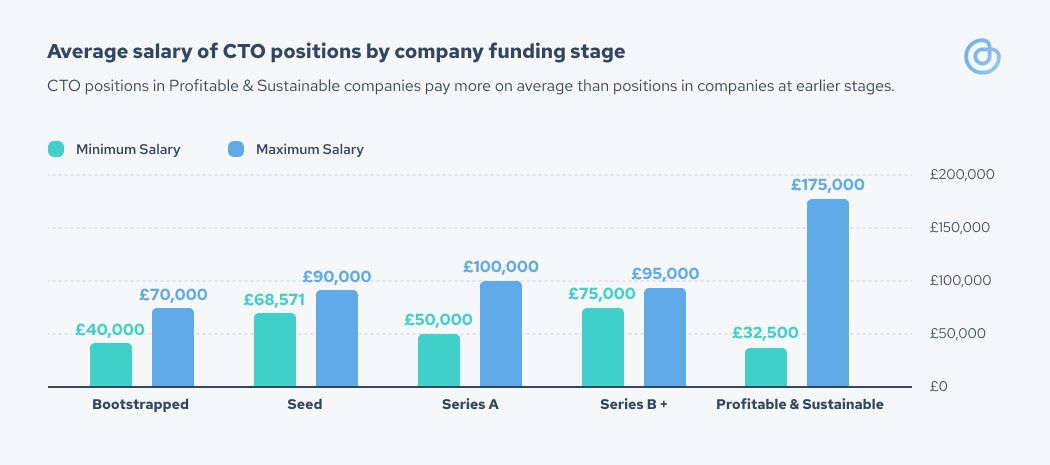 Better funded startups pay better
As you'd expect, startups with more VC funding in the piggy bank generally pay their CTOs more. 
And salaries don't start small. Even at a seed stage startup, a CTO is looking at a minimum salary of £68k. 
"CTO salaries are lowest for seed stage startups and grow as the company gets bigger and raises funding. CTOs at large profitable [or] sustainable companies are the highest paid of the lot," says Ben Henley-Smith, cofounder and CEO of Cord. 
"However, recurring revenue models and non-dilutive financing are introducing more profitable companies into the startup ecosystem earlier — and as a result CTO salaries at profitable [or] sustainable companies vary hugely (as they include both profitable early stage companies and larger multinationals)."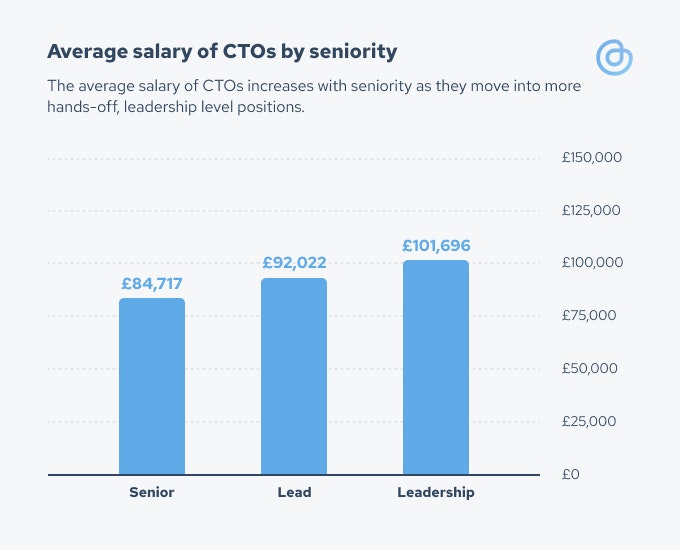 Leaders take home more
CTOs with more management and leadership responsibilities see a pay rise boost as a result. 
That's not exactly surprising: tech teams can grow super quickly — and for that process to run smoothly, having experienced technical leaders is pretty much essential. 
(For more on scaling tech teams, read our interview with Meri Williams, CTO at healthtech Healx and former CTO at fintech Monzo.)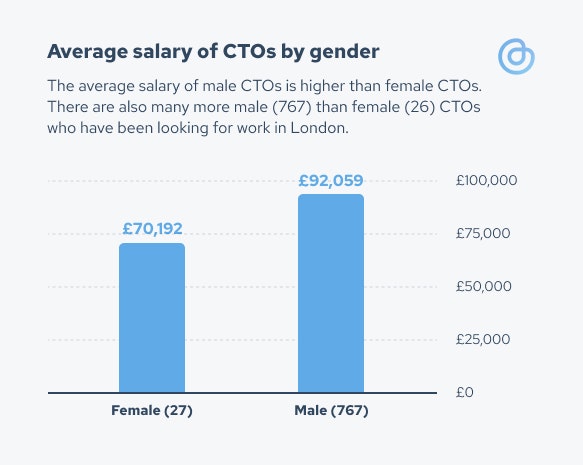 Women CTOs get paid less
Ok. We're not going on much data here — women CTOs like Williams are few and far between — but from the salaries Cord looked at, men CTOs get paid on average £20k more than women CTOs.
According to Atomcio's State of European Tech Report 2020, just 1% of CTOs at European VC-backed startups are women. (And that's been the same for the past three years.) Of all the c-suite roles, only chief revenue officers are less gender balanced — with no women in this position.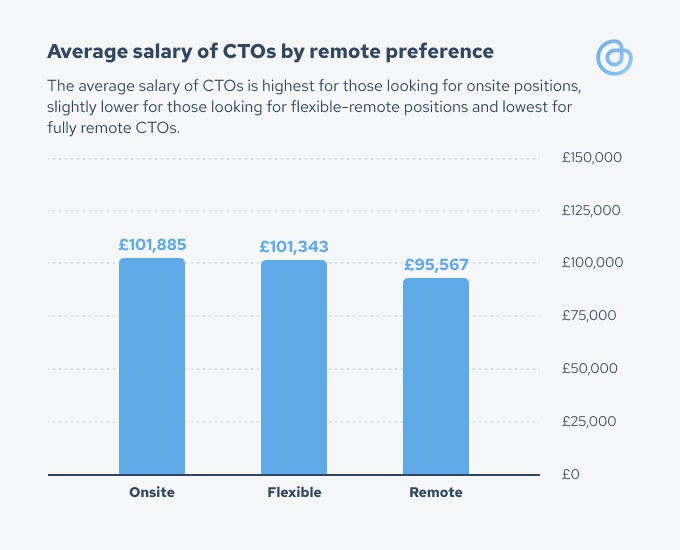 Coming into the office pays
Although tech teams tend to be the most open to working remotely of all departments, it appears that CTOs who are happy to come into the office get paid more than those who work remotely. 
"There are two schools of thought when it comes to remote salaries. On the one hand, employee friendly companies like Pipe and Gumroad believe you shouldn't be penalised for being smart about where you live," says Henley-Smith. "On the other hand, big tech companies like Facebook and Twitter pay different salaries in different locations based on what Jack Dorsey calls Twitter's 'competitive approach to pay localisation'." 
"London is an expensive city — with high living costs and high salaries. It's not surprising that some tech companies are taking advantage of lower remote salaries in other locations."

Pay hasn't changed much in the past year
CTO salaries haven't been much impacted by you-know-what. 
A note on the data
This data is based on 794 CTOs who have used Cord to find work in the past year. Most, but not all, work for UK startups. 
This is the first in a series of data stories looking at how much people get paid at startups. If you have this kind of data and would like to share it with us, email amy@sifted.eu.