In December 2018, cryptocurrency mining hit a new low. The price of the leading cryptocurrency, Bitcoin, fell to $3,200 — the lowest in a year and a half. Other currencies followed and most of the cryptocurrency miners suffered a heavy financial setback.
"It was probably by far the hardest month for mining operations. If you got through that month, even if you were going at a loss, times would get better," says Daniel Jonsson,  specialist in cryptocurrency mining and chief executive of the block producer EOS Iceland.
If you got through that month, even if you were going at a loss, time would get

better
According to Jonsson, most companies managed to pull through but a couple with old equipment closed down.
In Iceland, things looked particularly bleak. The country has found itself a mecca for cryptocurrency mining — thanks to cheap geothermal power and a cool climate that makes running big server farms relatively inexpensive.
While the other Nordic countries had used their cheap green energy and cold winters to attract data centre business from companies such as Amazon, Google and Facebook, Iceland has struggled to do the same, in part because its geography – located in the middle of the Atlantic – meant transferring data in and out took too long and was not stable enough.
Mining rather than cloud services
Cryptocurrencies are not as sensitive to this kind of high latency, however, and thus Iceland became a mining country. According to a report by KPMG from early 2018, 90% of the power consumption of Iceland's data centres was for cryptocurrency mining.
It was a risky strategy. Already in mid 2018, politicians and regulators were concerned that the ups and downs of crypto mining could have a volatile effect of the country's economy. To put all its eggs in one basket might once again rock Iceland's small economy; it was only 10 years ago that the country suffered a financial crisis — why risk being in the same situation again?
According to the local energy firm HS Orka, the power consumption used for the mining exceeds the power to heat all of Iceland's homes. This may sound like a lot but then one has to keep in mind that Iceland only has 360,000 inhabitants.
90% of the power consumption of Iceland's data centres was for crypto

mining
Others argue that cryptocurrency mining is a better use of Iceland's geothermal energy than, say, the aluminium smelters and silicon metal production plants that have become big industries in the country.
"I doubt that other Nordic countries would accept silicon plants today, but for some reason we are accepting them and they pollute a lot," says Jonsson. "The heavy industries were obviously lured here because they promised to create a lot of jobs and therefore there were a lot of incentives created for those guys," Jonsson adds.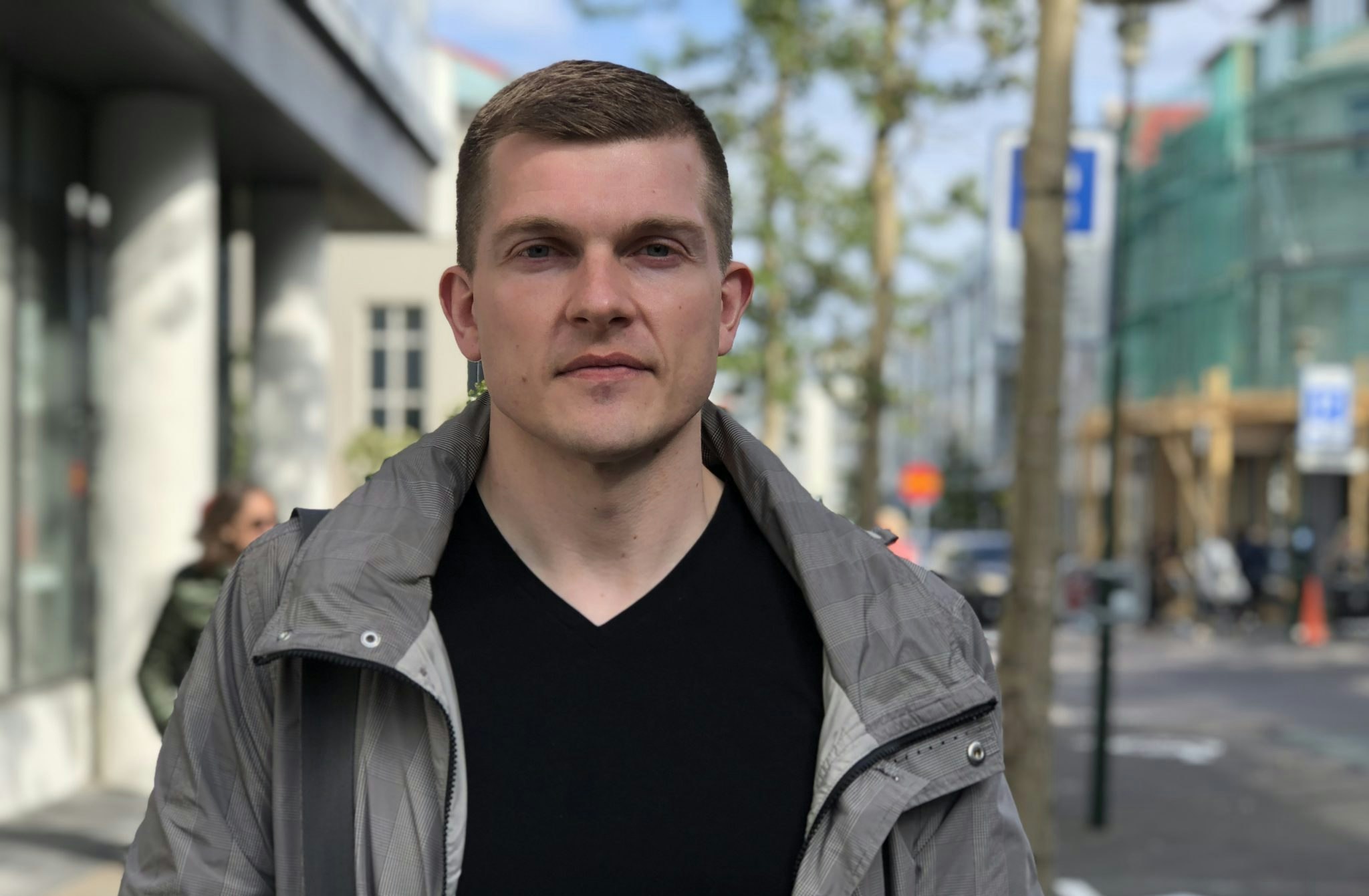 Jonsson is not exactly impartial; in addition to working at Eldar Mining as a specialist on mining he is also active on the board of the Icelandic Blockchain Foundation, whose purpose is to support the positive impact that cryptocurrencies and blockchain can have on the local economy.
But Jonsson is keen to make a case for cryptocurrencies as part of the economic mix. They can use excess power from power plants and in case of shortage, are not guaranteed power — unlike, say, a cloud service provider and the heavy industries, which would need to have a constant supply.
The difficulties of crypto mining
It is dangerous to make an economy solely dependent on one asset and there is no difference with cryptocurrency mining. Miners face a precarious existence, always at risk of being out of step with the volatile market. In 2017, for example, the value of Bitcoin had surged to $19,000 and new miners piled into the market.
To set up the mining, including buying the equipment, finding the facility and installing it, takes at least a few months to get going. By the time many of the miners had the electricity turned on, it was already spring 2018 and the value of the currencies had dropped significantly.
Miners found themselves a long way from breakeven and wondering if it was worth cancelling an energy contract with a three to six months notice period or whether to see if they could ride out the bust. If it was ever going to end.
"In late 2017 and early 2018, many made the decision of setting up a mining operation. A lot of those people got burned because they were buying the equipment when it was the most expensive ever," Jonsson tells Sifted.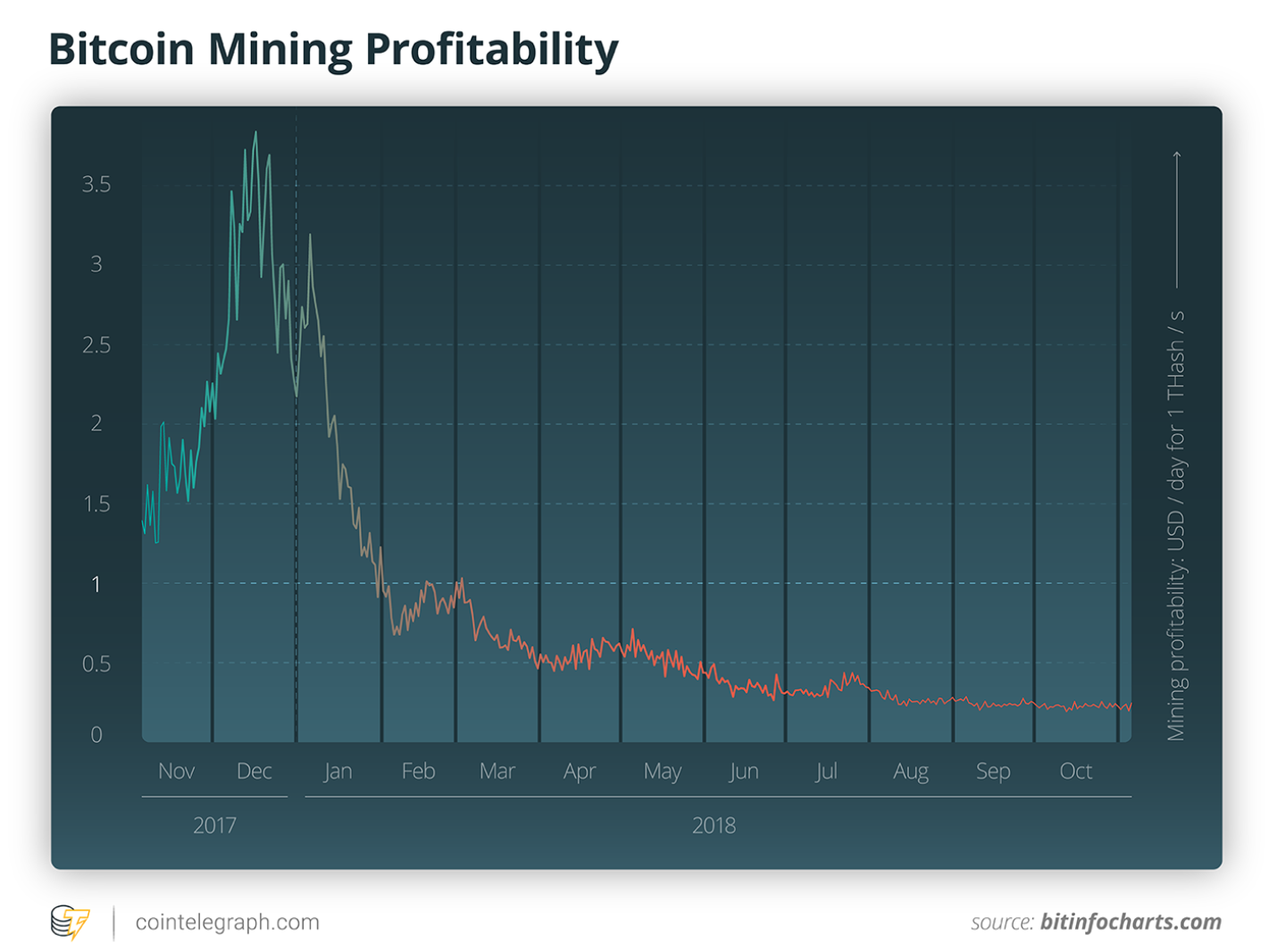 Jonsson says mining equipment is usually priced so that miners can reach breakeven within about six months. But when the value of the currency goes up, so does the price of the equipment. At the end of 2017, the mining equipment was expensive.
"It's a complicated game of trying to manage your fixed costs and making the right investment in equipment. Once you're up and running, it's a race to try to get to breakeven as fast as you can," Jonsson says.
The more people that are mining a particular currency, the more difficult it gets, as each miner needs to compute more guesses per second.
Once you're up and running, it's a race to try to get to breakeven as fast as you

can
"Throughout the year, up until maybe July or August, the hash rate on the network was constantly going up. Even though the price was collapsing it was becoming more difficult to mine bitcoin," Jonsson explains.
"Those who had equipment already online were seeing less and less revenue throughout the whole year, not only because of the decrease in price, but they were also seeing less yield from their operation."
According to Jonsson, the companies with operations in Iceland did fairly well considering. He is only aware of one company shutting down due to old equipment, another one changed location on their operations. In other parts of the world, companies were filing for bankruptcy, such as US-based miner Giga Watts.
Looking ahead
After the lows of 2018, 2019 has so far been a good year for cryptocurrencies. The value of Bitcoin has increased from around $4,000 in April to more than $10,000 at the beginning of July. It is still far from the top level of 2017 but miners and cryptocurrency fans are feeling more hopeful.
However, with the new increase in value, miners are once again pouring in. In China, where mining has been constantly growing, there have been calls to ban mining however, it is continuing and increasing. And once again the hash rate is reaching new record levels.
Even though a future cryptocurrency bust is likely to happen again soon, at least the miners involved in the business may be better prepared next time. And for the data centres in Iceland, better diversify just in case.