Like all market crashes, this one afflicting crypto at the moment is unpleasant — but the community is trying to take advantage of it.
It might seem that the time of crypto success stories is over. Bitcoin, the most popular cryptocurrency, is currently trading at about $18k — a price last seen in 2020 — and prices are falling all over the market.
But crypto startup founders and investors aren't all pulling their hair out. After all, they started their companies in a highly volatile and unregulated market where every business must prepare for the worst.
And with the total worth of all cryptos down to $900bn from an all-time high of $3tn, founders are rushing to turn the crisis into an opportunity for their businesses.
Prepare for the worst
"The first rule of the crypto winter is to be ready for crypto winter," says Ruslan Kolodyazhnyi, CTO of London-based fintech Wirex, which has developed an online banking system that — among other features — allows for buying crypto. 
For Wirex, this isn't the first "like-the-dotcom" crash. The company already survived the 2018 collapse, when bitcoin prices dropped more than 80% and the market lost nearly $700bn of capitalisation. This time, Kolodyazhnyi says, Wirex's reaction was faster.
When Terra's then-$18bn stablecoin collapsed in June, Wirex immediately delisted it from its platform to prevent investors from losing money. The crash of Terra and Luna cryptocurrencies sparked over $500bn in losses in the crypto market. 
Zug-based sports tech startup Blocksport, which recently entered the NFT market, is taking another approach to reassure investors and users that it can weather the storm. "We try to entertain our users with quests and quizzes and reward them with tokens or NFTs — it helps," says CEO Vladimir Liulka.
Last year, Blocksport raised $6m from 40 investors in an initial coin offering. Frightened by the crypto winter, some investors asked to get their money back, even at a discount, says Liulka. "I told them to take it easy and wait for better times to sell the assets," he tells Sifted.
Kolodyazhnyi says it's also important to focus on the product and how users interact with it, "rather than how much they talk about it". The crisis has discouraged investors from trusting hyped products that don't bring any value to users, he says, and taught them to pay more attention to a company's financial performance and number of customers.
Oleg Malenkov, a partner at the Ukrainian firm TA Ventures, echoes this view: "We try to avoid investment in hyped early-stage pre-product companies, whose performance did not meet a declared $100m-200m valuation in the first round."
Mass layoffs
Last year, many startups overestimated their potential. Coinbase's stock, for example, was worth more than $340 in the fourth quarter of 2021 but fell to $54 in June this year. To cut costs and prepare for the crypto winter, many startups have announced layoffs.
Coinbase cut 18% of its workforce (or about 1,100 people); Crypto.com laid off about 260 workers, or 5% of its workforce; Gemini crypto exchange made nearly 10% of its employees redundant; and Austrian crypto trading platform Bitpanda cut headcount by a third — from 1,100 to 730 people.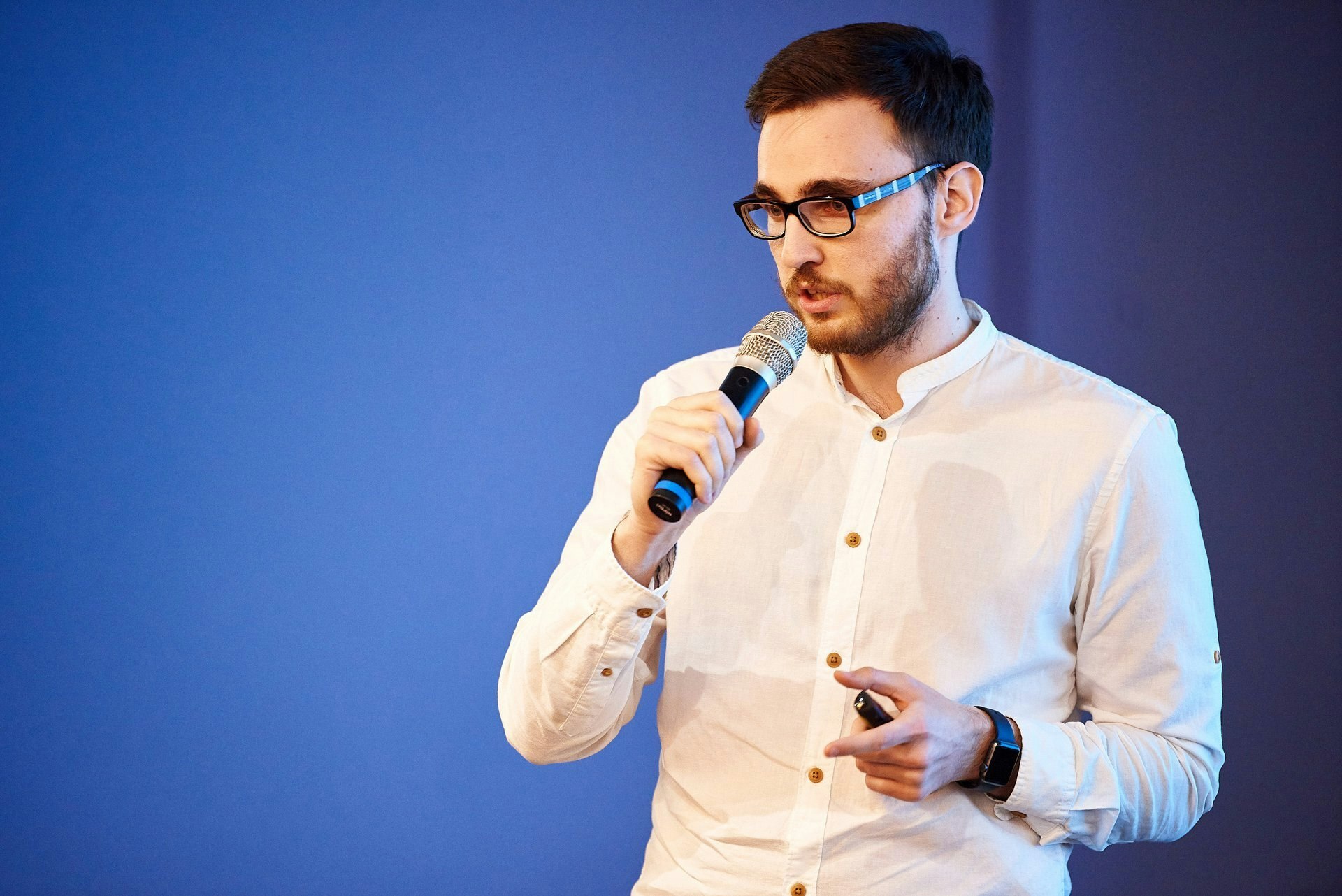 "As a hypergrowth company we were experiencing growing pains," Bitpanda wrote in a blog post to staff. "Looking back now, we realise that our hiring speed was not sustainable."
But not all crypto companies have been affected. Crypto platform Moonpay tells Sifted it's looking to double its headcount this year, while Wirex plans to expand its team from 400 to 600 people by the end of the year.
Finding opportunities
The founder of the Ukrainian cryptocurrency exchange Kuna, Michael Chobanian, calls the current situation a "market cleansing". "Those companies that have an efficient business and bring value to people will survive the crisis, while profiteers and fraudsters will die out," he says.
Ukrainian investor Igor Pertsiya says he thinks mature, trustworthy teams with a B2B focus are likely to stick around.
Malenkov is betting on blockchain-based infrastructure projects. "They are more protected from cryptocurrency price fluctuations," he says. 
Startups also see promise in this niche. US-based Solana, for instance, launched a Web3-focused mobile phone, while Ukraine-founded startup Near Protocol launched a blockchain-based music production platform this July.
What investors are saying
Big-name crypto investors are trying to take advantage of the falling prices on the market. 
In June, French crypto startup Ledger teamed up with US-based Cathay Innovation to launch a $110m crypto fund. US VC Andreessen Horowitz (a16z) also raised a $4.5bn crypto fund in May to take advantage of bargains in a bear market. "Markets are seasonal; crypto is no exception," a16z's partners said at the time. "Advances made by builders during dark days eventually re-trigger optimism when the dust settles."
Other investors, who had already raised crypto funds, also say they're ready for the crisis. "This is not our first crypto bear market," says Baptiste Cota, a founding partner at London-based blockchain VC firm LeadBlock Partners. "We will be announcing new deals soon and continue to see very active teams building the future of Web3." 
The crypto crunch hasn't dampened his firm's appetite to invest in the sector — although they are now more conservative on startup runway, cashburn and valuations, says Cota.
"The winners of the next bull run will be built this year," Cota says. "But founders should focus their team on core tech and use the myriad of dev tools available to avoid reinventing the wheel." This will help them control cashburn, extend the runway and enable founders to have more to show at the next round, "which is key in the current funding environment".
Last year crypto startups were the darling of VCs, attracting a record $70bn in November alone. But in May 2022, global venture funding into crypto dropped below $40bn for the first time in more than a year, according to Crunchbase data.
That doesn't necessarily mean investors don't have money to pour into crypto startups, says Pertsiya — they're likely just investing more slowly and more carefully.
Pertsiya launched his $25m crypto fund Hypra amid Russia's invasion of Ukraine. The war didn't deter his plans — on the contrary, life amid destruction and uncertainty prompted more interest in virtual currencies than real estate or physical assets.
From late February to May 2022, Ukraine received more than $125m in cryptocurrency donations. Due to the market crash, cryptocurrency donations to Ukraine have now slowed down, says Oleksiy Meretsky, cofounder of the charity crypto fund Unchain, which raised over $9.3m in cryptocurrency as of June 29 — but he's still optimistic.
"After the crash, the crypto market will rise again," he says. "Cryptocurrencies, like the internet, have already become a part of our lives — therefore, they will not disappear anywhere."