Between high energy bills and ungodly heat, being a human is getting a lot less appealing.
But really the biggest tragedy of all — sorry, polar bears — is just how difficult it is to find a safe space to talk about crypto. Where can the bros go to commiserate about bitcoin's dropping value in peace?
Enter crypto clubs, which in an oxymoronic twist combine decentralised currencies (which regularly claim to "democratise the financial world") and elite Soho House-like spaces both IRL and online.
So how do these club founders reconcile crypto's utopian babble with the reality of an exclusive club that costs bundles of pounds to join? We spoke to the founder of online crypto club 1 Club and visited the "world's first exclusive private members" crypto club, Blacks, in London's Soho to find out.
What's the club about?
Born online, the crypto community is trying to find a place offline at Blacks Club in Soho. The three founders — who self-identify as "seasoned Londoners at various stages of our lives" — say they want to make it "a little like the Groucho Club meets Y Combinator meets Tron". 
Similar venues, they add, will "quickly follow" in Miami, New York, Dubai and — you guessed it — Singapore. "We strongly feel that the crypto community both needs and deserves a bespoke venue," the club website reads. We all felt that, right?
We rocked up to Blacks last week to discover what big ideas were flying around inside. In one corner, someone was discussing trading carbon credits on the blockchain. Across the room, we heard one man say "Okay, let me explain the Lindy effect", and suddenly felt the oxygen being sucked out of the atmosphere. There was chit chat about reintroducing the gold standard. A guy floated the idea of tattooing "Web3" across his knuckles (which was definitely the best idea we'd heard yet).
It's boozy. It's a touch bewildering. No one at the party seems particularly concerned that the top crypto coins have plummeted by roughly 70% this year.
At the same time, it's a pretty cheery setup. The audience is more diverse than you might think — there were actually women there! And because decentralised finance is still such a blank canvas, some of the conversations are pretty lively — at least until they hit upon a topic like "provenance", which requires most to take a big awkward swig of their drinks. 
It's right to say you may lose everything, but you may not, right?" — former UK health secretary Matt

Hancock
There's plenty of shop talk but some dunking, too, on the unearned mystique of Web3. "Not everything has to be fucking 'tokenised'," was the pithy summary of one software executive. It's an unfiltered crowd. 
Originally built in 1732, the club took its current form as Blacks in 1992 because many of its members had reportedly been blackballed from a rival club called White's. "This place has been 'degen' central for a long time," explained Jonathan Willis, co-executive lead of the crypto club. Willis' background is eclectic — he's a film director and producer who's also set up a Frankenstein museum in Bath. Maybe he can help bring crypto back to life?
So how much does it cost to join in the crypto fun? It's currently selling around 4,700 lifetime membership tokens for between £2,000 and £2,300, which are listed on Opensea, the biggest NFT trading platform.
Matt Hancock likes this so it must be good
If you're not yet convinced this club is changing the world, Matt Hancock, the former UK health secretary who resigned last year over a lockdown affair with his aide after lecturing people not to hook up during the pandemic, is listed as an honorary member. 
Hancock has offered a positive view on crypto. "It's right to say you may lose everything, but you may not, right?" he said in a recent interview. Considering his employment history, he knows better than most.
In a video on the club's website, Hancock expands: "I should have the right to lose as much money as I want — and some of my best friends have been very successful at this policy." 
The digital crypto club
If Blacks doesn't tickle your fancy, there's also the 1 Club, which attempts a modern, albeit slightly awkward, spin on exclusivity. Cofounder Akshay Ruparelia — who one British tabloid christened "young Alan Sugar" — says he's looking to "reinvent private member clubs" by making this one an online-first experience. 
"Private clubs are restricted because of location, but also they're predicated on wealth and who you know," Ruparelia explains. 
Membership to the 1 Club is restricted to 11,111 people — because the founders want you to fondly associate the number with the 1% — and will cost you 0.4 ether (ETH), or almost £600 at current prices. Every time a new member joins, the entry price will increase. 20% of membership dues will go to charity, Ruparelia adds.
The ambitions are grand — the invite-only club wants to attract "the best athletes, the best artists, the best coaches, the best entrepreneurs". One of the few celebs to sign up so far is 87-year-old Reebok cofounder Joseph William Foster.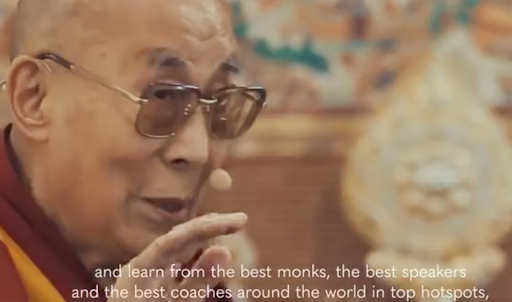 The 1 Club won't just be internet hangs — there will be physical "getaways, fireside chats. Altogether, an enriched, edifying experience," Ruparelia says. Members are also promised access to "mindset and fitness coaches" — possibly to help them cope with the next crash. 
Ruparelia says he's aware that crypto is a bit of a sausage fest (the 32 biggest crypto companies in the world all have male CEOs). "We've made a conscious effort to make it inclusive," he says. This means pitching to female "ambassadors" who essentially act as brand influencers to attract their ideal clientele. The club will also set up a podcast with a female host. 
And while Hancock hasn't officially jumped on board this one yet, Ruparelia says he "wouldn't be averse to an MP joining".
We asked colleagues: would you go to a crypto club?
It's great that these crypto clubs are actively trying to de-sausage themselves — but who exactly wants to join? We asked a selection of our colleagues if they would become a member. Here are some of the replies:
"I would not."
"Is there free booze at said club?"
" 👀"
"I think that spending money in order to be able to access a building is fundamentally not a great use of my money. I understand the importance of networking but gating access to networking behind a steep paywall only reinforces structural inequality and facilitates even more rapid wealth polarisation. Also, they'd kick me out in five seconds."
"No, I much prefer fiat clubs."
"Is it one of those events where you have to buy drinks tokens, then leave the party with a bunch of leftover 'currency' you'll never be able to use again?"
"How decentralised? I need nodes in Lisbon and Vienna to make it work."
"hahaha. Yes. Sounds hilarious."

So, will a crypto club save us — and the world?
Well, we're not business people, and only one of the writers of this piece has a blue checkmark on Twitter (Georgina wants to clarify that it's her), but it sure feels like the broader cryptocurrency economy is a never-ending string of catastrophes and embarrassments. 
And while we're unconvinced that combining Soho House and crypto is going to help solve any problems, we were surprised at how wacky and endearing a lot of our conversations ended up being. We might even get Web3 knuckle tattoos in solidarity.
So can these exclusive supper clubs finally get crypto on the straight and narrow? Probably not — but if it offers the elite a safe space to cry, at least that keeps them away from the rest of us.