The future of manufacturing is biology. Up to 60% of the products we use today, from food and medicines to chemicals and clothes, can be produced with biological processes (biomanufacturing) instead of traditional materials and industrial methods.
Today, Dutch-Swiss startup Cradle has come out of stealth mode with a €5.5m seed round and a machine learning platform that it hopes can supercharge the sector.
The round was led by Index Ventures and Kindred Capital, and joined by angel investors including John Zimmer, CEO and founder of US mobility startup Lyft; Feike Sijbesma, former CEO of Dutch chemical manufacturer DSM; and Emily Leproust, founder of US-based DNA synthesis unicorn Twist Bioscience.
Reverse engineering biology
Biomanufacturing often relies on synthetic biology, or synbio for short, which involves engineering proteins to make them produce specific compounds and products. For example, proteins can be engineered to produce biofuels or textiles without the need for petrochemicals. 
However, synbio scientists face a big challenge: engineering proteins is a long and costly process. It requires multiple iterations of experiments and Cradle estimates that more than 90% of proteins that scientists design fail to reach their goals when tested in the lab. 
This is the problem that Cradle is trying to solve with its machine learning technology. 
"Most of the R&D budget in pharma, chemical and food companies goes to waste on experiments that don't hit their target," says Stef van Grieken, cofounder and CEO of Cradle. "We want to make it easier to build products with biology."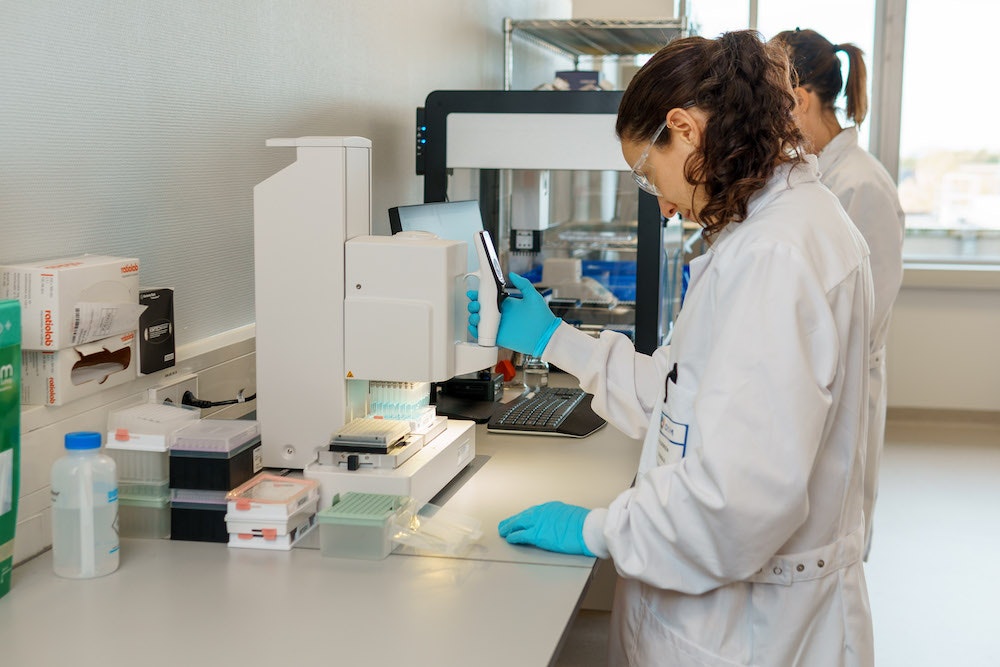 Cradle is planning a launch by the end of 2023. The platform will allow scientists to reverse engineer proteins so they have the desired properties for the task they're needed for. 
For example, a common problem is that some proteins can't withstand the temperature of a bioreactor — the tank where biomanufacturing takes place. Cradle's platform can help design a new version of that protein which is stable at higher temperatures.
"Currently, engineering that protein would be so costly and cumbersome that researchers will rather opt for finding another protein instead," says van Grieken — Cradle's platform is aiming to dramatically reduce those costs.
Cradle has been working with two undisclosed partners that have early access to its platform: a pharma company and a manufacturer of natural ingredients for food and cosmetics. The startup aims to expand access to 10 "beta-testers" before launch. 
The software can outperform the protein design tools researchers are using today, such as Rosetta, and it's designed to be easier to use. "Software in biology is not user-friendly, we want to make something that anyone with a biology background can use," van Grieken tells Sifted. 
Machine learning meets biology
Van Grieken worked at Google for more than seven years on a branch of machine learning called natural language processing. His curiosity about synbio was piqued by a research group within the Silicon Valley giant applying that technology to biology.
He started interviewing biologists and soon found that their main problem was the huge failure rate of protein design experiments. One of them, Elise de Reus, became his cofounder.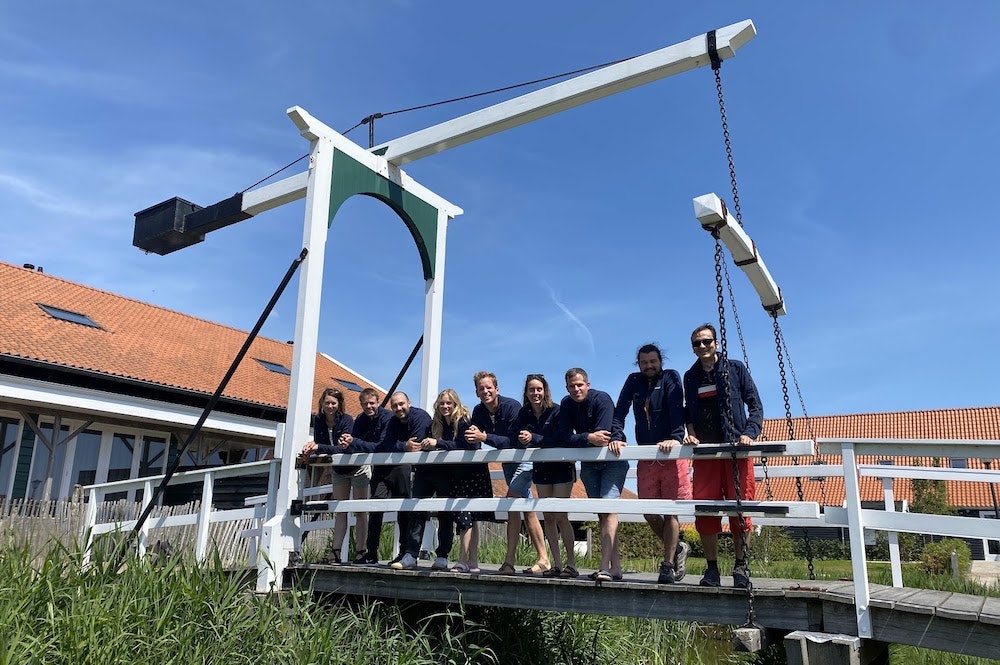 DNA sequencing is getting much cheaper thanks to companies such as Twist Bioscience and French soonicorn DNA Script. This has massively increased the amount of biology data available in the past two years, unlocking access to machine learning applications. Recent progress in machine learning has started to bring about synbio applications, such as DeepMind's AlphaFold, a tool to predict protein structures. 
Van Grieken predicts that in the next 10 years biomanufacturing will start to become cheaper than traditional production processes used today.
He also believes that, since the implosion of the crypto markets, "the next thing for VCs to invest in is synbio".
Clara Rodríguez Fernández is Sifted's deeptech correspondent, based in Berlin. Follow her on LinkedIn.
***
Looking for digestible insights into the biomanufacturing sector? Sifted's Pro Briefing on the industry will get you up to speed fast on what you need to know. Check out what Pro membership can offer you here.