If you want to hang out with the luminaries of the tech world — and help beat Covid-19 — there is just one place to be for the next 48 hours: The Global Hack, the world's largest hackathon, which begins today.
The event will bring together more than 100k coders, engineers and designers from around the world to develops tech solutions for fighting the Covid-19 epidemic.
Reid Hoffman, Sam Altman, Brad Feld, Gary Kasparov and Toomas Hendrik Ilves will be

mentors
Name a tech celebrity and it is likely that they are involved in some way — LinkedIn's Reid Hoffman, Sam Altman, former president of Y-Combinator, cofounder of Techstars Brad Feld, former world chess champion Garry Kasparov and Estonian president Toomas Hendrik Ilves will all be acting as mentors. Estonian supermodel-turned entrepreneur Carmen Kass and Italian astronaut Samantha Cristoforetti have been part of the effort to get female developers and designers involved.
"There are some crazy-talented people who are going to be involved in building stuff," says Marko Russiver, one of the event's Estonian organisers.
There is real prize money on offer — Global Hack initially said "over €120,000" but by the time Russiver spoke to Sifted, after an appearance on a TED-talk yesterday, he said the number had increased closer to €200,000. Funding has been partly facilitated by the European Commission.
More importantly, good ideas are likely to get picked up by governments, who can scale them up quickly. Russiver says so many governments have reached out to the group now that they have created a separate, private Slack channel for them, where officials can outline their particular needs and the hackathon organisers can sort and group them.
"I really think this will be the time when the next Googles and Amazons will be built," says Russiver. There is a huge need for solutions and an unprecedented willingness to put them in action.
The Estonian model
Global and glitzy though it has become, the whole thing started in Estonia, where a group of developers organised a Hack the Crisis hackathon from 13-15 March, just as the coronavirus crisis was starting to engulf Europe. The hackathon succeeded in creating at least eight projects that went on to be adopted to fight the pandemic. One, for example, was a chatbot called Suve, which could give Estonian citizens information about Covid-19, helping take the pressure off telephone helplines.
"It didn't even win the hackathon, but the government picked it up and started to develop it," says Russiver. Other ideas included creating a network of medically trained volunteers to help plug gaps in the health service.
The Hack the Crisis idea subsequently spread to more than 53 countries (see the list here).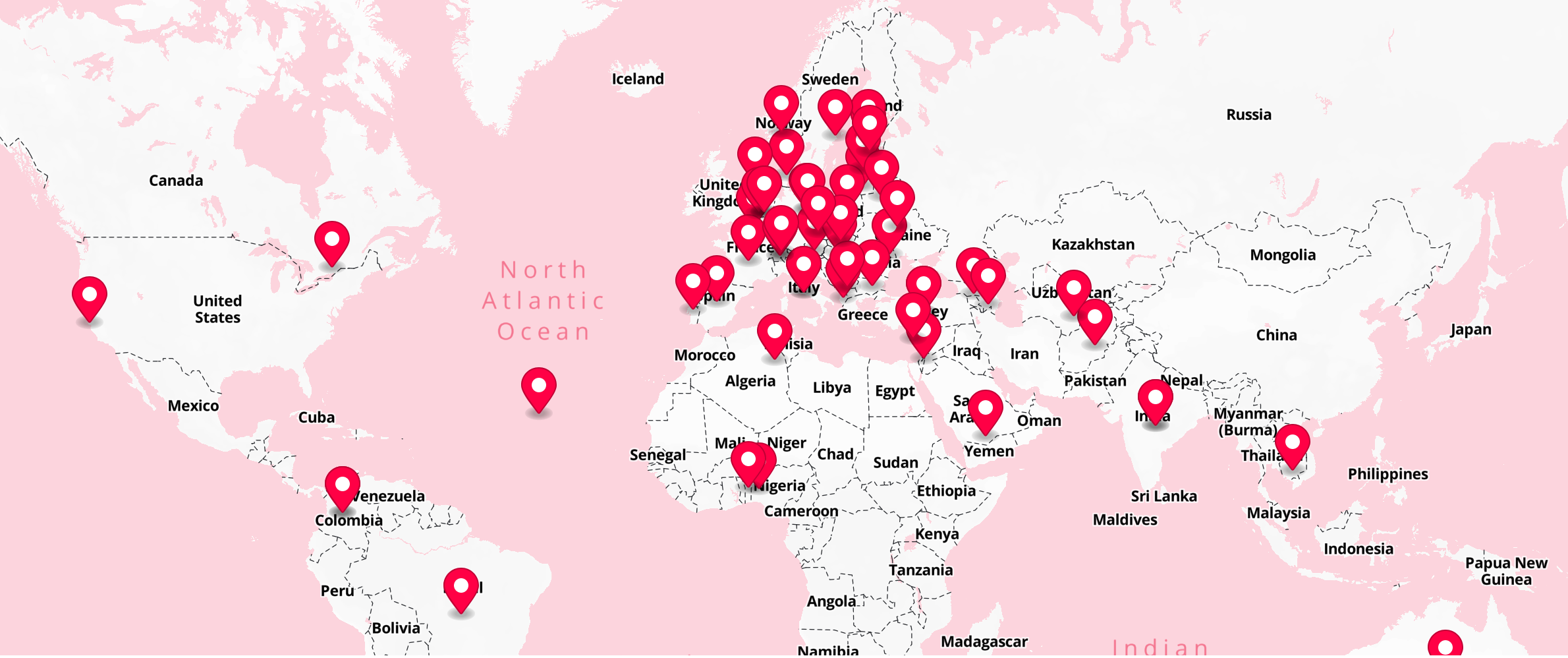 The Estonian organisers, including Garage48, a Tallinn-based hackathon series, put together a playbook on how to hold an event like this, including tools to use, how to schedule it and how to use mentors. Hack the Crisis hackathons have now taken place everywhere from Latvia (where they created a way of speeding up the 3D printing of face shields) to Italy (where one idea was a hotline that would let lonely elderly people speak to each other).
We will get some things wrong. Some things will blow up. This isn't for

everyone.
"Sometimes the solutions don't have to be technical, it can be simple things like that," says Russiver.
He admits the hackathon is likely to be messy and scrappy. "You can look at the Slack group to see what is going on but it is an epic mess right now. We will get some things wrong. Some things will blow up. This isn't for everyone," he says.  But he's confident the hackathon will produce useful ideas faster than more conventional methods. After all, in just 18 days what started as an Estonian event has turned into a global movement.
"It has been a crazy ride for the last few weeks," he says.
Coronavirus Makers provides another blueprint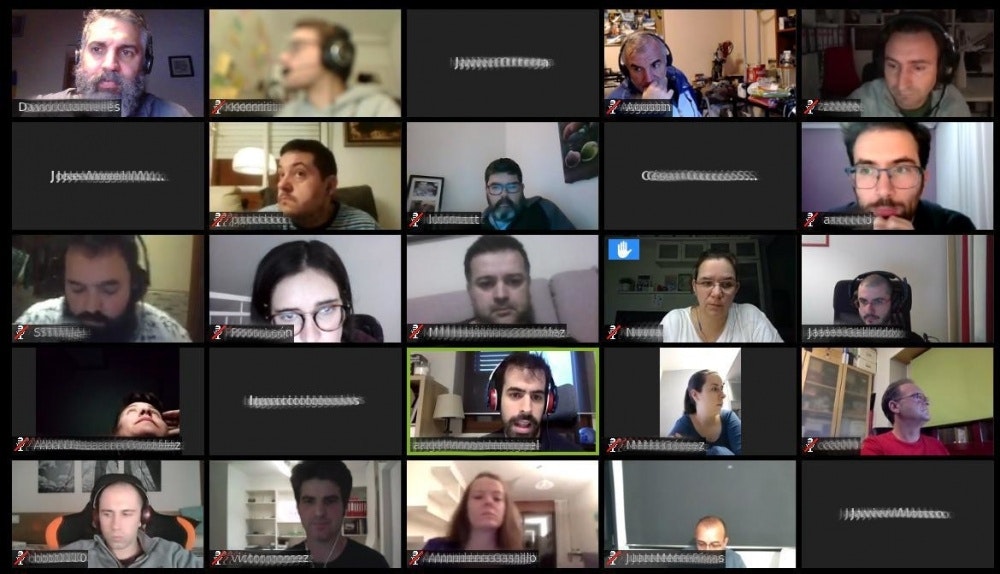 The Global Hack is one of a number of grassroots initiatives that have sprung up in response to the Covid-19 crisis. Hundreds of projects have sprung up, but a few are emerging as being particularly effective and are being taken as templates to follow. Another such initiative is Spain's Coronavirus Makers, a group of more than 20,000 Spanish engineers and makers who have come together to design personal protection equipment for medical staff and simple breathing devices that can be used by hospitals running desperately short of equipment.
The plastic face shields made by the group were approved for use in Spanish hospitals — normally this kind of approval would have taken months but the severity of the pandemic in Spain pushed the government to accelerate the process —  and now more than 400,000 of these 3D printed visors have been delivered to hospitals in the last two weeks.
Coronavirus Makers is super local but with a military command

structure.
The group is seen as so effective that other countries have taken their model. In the UK, London-based manufacturing company Geomiq has linked with the group to use the same methodology to mobilise a mass response in the UK maker community, under the banner Covid-19 Makers UK.
"There have been lots of efforts by engineers globally, but they weren't actionable. There were no specific briefs, no guidance from the government," says Sam Al-Mukhtar, cofounder and chief executive of Geomiq. "We were impressed by how Coronavirus Makers had structured their efforts. They are organised like an army. It is super local, organised by regions across Spain, but with a military command structure." There are 34 regional leaders, for example, reviewing the work that is being done in their area.
Geomiq is going to use the same designs as Coronavirus Makers, and Al-Mukhtar hopes the fact that the visors are already in use in Spanish hospitals — and the breathing aid likely to get approval —  will help them gain acceptance by the UK health service too.
Overall, Al-Mukhtar has been left frustrated by the UK government's failure to engage with the grassroots engineering and developer community, who could have helped find solutions to equipment shortages and other problems.
"When the government put out the call to make ventilators, we applied, but haven't heard anything back. It is clear that the bias has been towards big companies, who are trusted — but are notorious for moving slowly," he says. Al-Mukhtar has opted to go to doctors directly.
"Applying for government approval is not a method that we think will get us anywhere. We have a lot of doctors in the group and the idea is to do this very bottom up."
These are some of the other grassroots initiatives