Aerospace
Trains, flying taxis and automobiles
Deutsche Bahn's logistics subsidiary Schenker is investing €20m in Volocopter, the flying taxi company (link in German). Volocopter, which is hoping to start running a service in Singapore as early as next year, has already raised €85m from investors including Daimler and China's Geely
Many of the big carmakers are now starting to forge links with flying taxi companies — last month Volocopter's US rival Joby Aviation raised a hefty $394m from Toyota. Deutsche Bahn, though, seems to be the only train operator so far to get involved in this market.
Pulling in money is crucial for all these companies now, as flying taxi companies race to build their fleets. Read the Sifted story on how flying taxi services are advancing.
Airbus to manage flying taxis in Singapore
Urban air mobility isn't going to be just a startup game, however. Airbus has just signed a deal with Singapore's civil aviation authority to develop a traffic management system for urban aviation. Some of the best money in this area is likely to come from the peripheral services — although we are still waiting to see if Airbus will get in the game with its own urban flying vehicle too.
The next aviation moonshot?
Meanwhile, Amna Al Redha, project lead at Aviation X Lab, the aviation industry incubator that works with Emirates, Airbus, Collins Aerospace, GE Aviation and Thales, is already looking for the industry's next moonshot.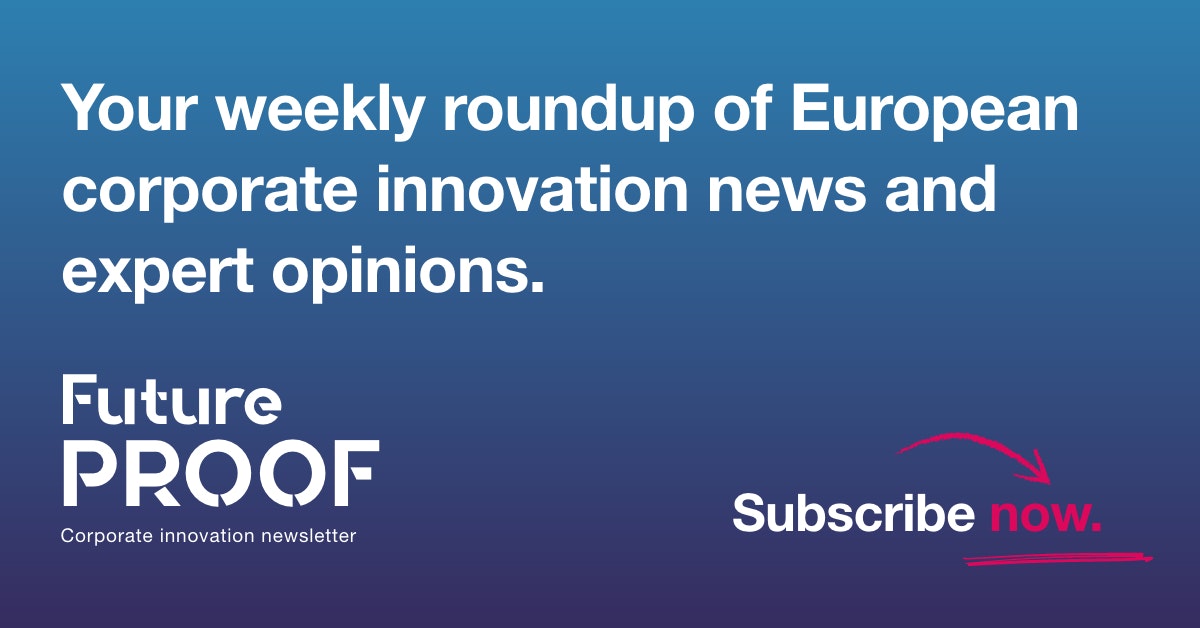 Chemicals
BASF to build a new battery materials factory
The pieces of Europe's electric vehicle ecosystem are falling in place. BASF, the German chemicals company, announced a new factory that will produce materials for electric vehicle batteries, initially pumping out enough to supply 400,000 electric cars a year. With Tesla, Northvolt, and even carmakers like BMW, building battery gigafactories in Europe, there will be no shortage of buyers for its products.
Construction
Spare RIB
France's Schneider Electric has made an offer to buy Germany's RIB Software, which makes technology for smart and carbon-free buildings, for €1.4bn, more than 40% a premium on its market price. With 40% of the world's carbon emissions coming from buildings, there is certainly a big opportunity to create some eco-efficiencies in this area. But is Schneider getting a good deal? Some analysis here.
Cybersecurity
Watching the dark web
Open CNP, the venture arm of CNP Assurances, the French insurance company, was one of the investors in the $36m Series B funding round for CyberAngel, the Paris-based security startup. CyberAngel scans the web and dark web for leaked information that could have come from a company's database. It is a proactive approach to finding GDPR (General Data Protection Regulation) data breaches before regulators do, and clients include Louis Vuitton, Air France and Danone.
Sifted Newsletters
Sifted Newsletter
3x a week
We tell you what's happening across startup Europe — and why it matters.
REV Venture Partners, the venture capital firm backed by the UK's content and technology company RELX Group, meanwhile, was part of the $15m funding round for Sixgill, the Israeli cyber threat intelligence company. Sixgill specialises in monitoring dark web forums and marketplaces for potential threats.
Financial services
Banks' fintech friend
ABN Amro invested in the $80m funding round for Fenergo, a Dublin-based fintech that helps banks with regulatory compliance and customer onboarding. The round gives Fenergo a post-money valuation of $800m, making it one of the most valuable Irish fintechs. BNP Paribas has previously invested in the company.
Traditional banks like Fenergo because, unlike the likes of TransferWise and Monzo, it isn't disrupting business and trying to eat their lunch. Rather, it is giving them tools to help compete with startups.
Food and drink
Swedish food to go
Stockholm-based online grocery company MatHem raised €47.5m with new investor AMF, the pensions provider, taking a 10% stake in the company. MatHem is building new warehouses in the Stockholm region. Other investors include Swedish hardware chain Clas Ohlson.
Logistics
When is my package arriving?
NGP Capital, the Nokia-backed venture capital firm, co-led the €20m Series B funding round for Shippeo, the French startup that uses artificial intelligence to predict the delivery time for goods. Logistics is looking like a hot sector these days: Shippeo increased its turnover by 300% last year and is planning 150 new hires
Mobility
EDF buys electric charging company
EDF acquired a majority stake in Pod Point, the London-based vehicle charge-point maker, for an undisclosed sum. Pod Point runs one of the UK's largest charging point networks, with customers including Tesco and Lidl.
With the UK government looking to end the sale of petrol and diesel cars from 2035, now is definitely the time to buy up an electric charging company — kind of like building petrol stations in the 1920s. Interestingly, EDF believes nuclear energy will have to be part of the mix if we want a wholesale conversion to electric vehicles.
Good reads
Companies with more women are more innovative
Statistics have shown for some time that gender balance on boards leads to stronger financial performance, but apparently it makes companies more innovative too.
Ting Xu, professor at the Darden School of Business at the University of West Virgina, and Dale Griffin and Kai Li, professors at the University of British Columbia Sauder School of Business, found that companies with a better balance of women and men on their boards produce more patents — and they do so spending less on research and development for an average patent. Their patents are also more novel and exploratory.
The five stages of the chief digital officer
Some 21% of large public companies have a chief digital officer, but they don't tend to hang around at a company for long. The average tenure is 31 months, shorter than any other C-suite role. This World Economic Forum article looked at why, breaking down the journey of the doomed-to-fail chief digital officer (CDO) into five stages.
Chief digital officer — the CDO is hired from outside in more than 70% of cases and expectations are high; this person is going to transform the company!
Chief dazzling officer — lots of presentations and excitement, a big public show of support around the company. Who doesn't love innovation, right?
Chief disconnected officer — it turns out digitisation/transformation is harder than it looked in the PowerPoint. Other departments lose interest. Silos and internal politics kick in.
Chief depressed officer — the projects are not producing the desired results. Other C-suite members disassociate themselves to avoid the taint of failure.
Chief departed officer — despite the nice words in the leaving card the sense of failure is clear. It isn't the CDO's fault — they were set up to fail. But that is scant comfort.
Sound familiar? This depressing but common tale also has a read across to chief innovation officers. Will they suffer the same fate?
Why moonshots elude the timid
The UK wants to create its own equivalent of the US's DARPA (Defense Advanced Research Projects Agency), the government research agency that gave us, among other things, the internet. But the tricky thing will be to get the UK's equivilant truly pursuing transformational longshots — too often organisations like this tinker around with incremental improvements.
Too many successes and you are not being ambitious enough. Too many failures, though, and you probably get shut down by those in charge of the public purse strings. The FT's Tim Harford has some suggestions for how to get the balance right.