CES roundup 
CES calls itself the "stage for innovation" and works as a good snapshot of what is happening across the industry. Here's what we learned this year: 
Robot hands are getting really good
French startup Pollen Robotics demonstrated its Reachy modular robot, with arms that can be fitted with anything from hooks to humanoid hands. Watch it grip a coffee cup here.
Big companies are getting in on the act. Samsung unveiled a set of robot chef arms that Samsung that are able to whip up 35 different recipes, rummaging through cupboards, adding ingredients and chopping and stirring, using computer vision and AI algorithms. These are not the first robot chef arms that we've seen. The UK's Morley Robotics developed a set a few years ago, but the arms are now getting more streamlined and consumer-ready. 
  This may be less the case with Samsung's other robot,  Ballie, a tennis ball-like personal assistant robot that follows its owner around like a pet, and which can help manage the home, operating robot vacuum cleaners and TVs. It is cute, but it can't follow you upstairs. And, given that Ballie looks like a tennis ball, it is only a matter of time before it is chewed up by the family dog. 
Boundaries in the car industry are getting increasingly blurred
Sony became a surprise entrant into the car industry when it unveiled the Vision-S concept car, a vehicle that is unlikely to ever be produced, but which demonstrates just how much audiovisual technology you can put into a vehicle, with screens running right across the front dashboard. 
At least the Vision-S had a steering wheel, though. This was done away with completely in the Mercedez Benz VISION AVTR concept car, where driving is done through a "multifunctional control element" that keeps in constant biometric contact with the driver, monitoring heartbeat and breathing patterns.  
There are also more urban mobility options in addition to scooters and bikes including Segway's S-Pod, an armchair on wheels, a kind of giant baby's push-chair for adults, that can be driven around at 24 miles an hour. It looks more comfortable than a scooter, at any rate. 
Meanwhile, Hyundai is broadening beyond cars and is working with Uber to develop a flying taxi (with the unfortunate name of Uberdai) which looks like a lightweight helicopter, and is designed to carry a pilot and three passengers 60 miles. 
Wearables everywhere — even your underwear
Philips brought out a new version of its sleep headband that helps you fall asleep and wake up, as well as monitoring your sleep patterns. And there are wearables for almost every other part (and function) of your body, too.  
Pampers brought out a range of Lumi diapers that monitor the baby's eating, sleeping and tells you when the diaper is wet (it can't detect poos yet, though, so parents will have to continue relying on their nose for that). Canadian connected textiles company, Myant, meanwhile, offers much the same sort of thing for adults. It won't monitor toilet habits, but its Skiin underwear range will track vital signs such as heart rate, breathing, temperature and movement.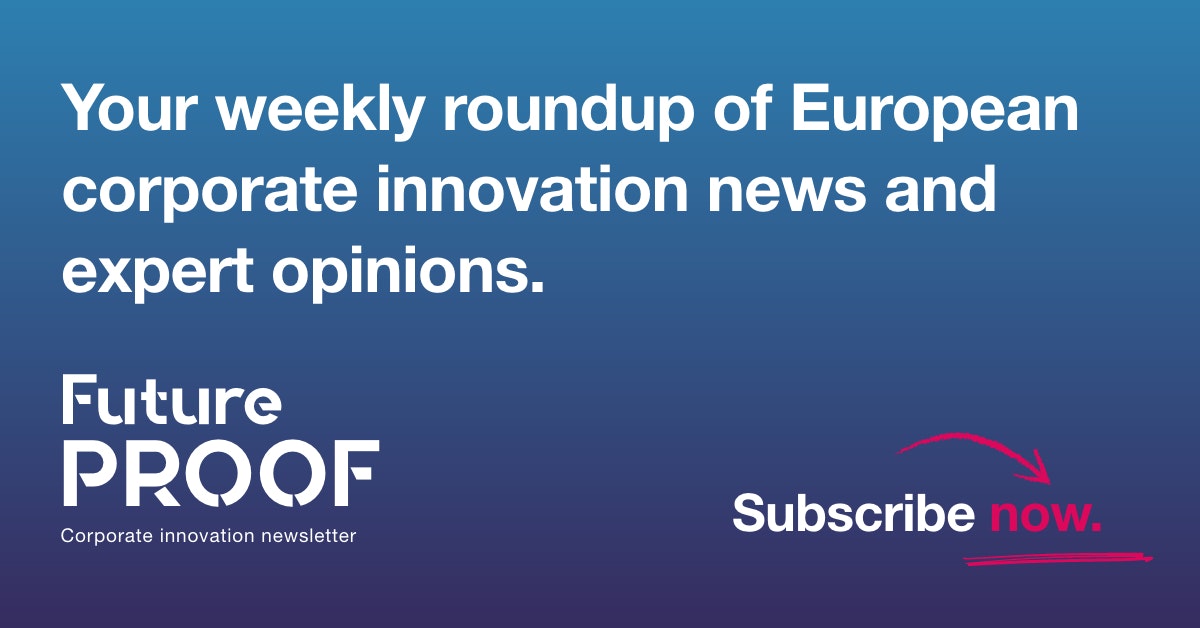 Beauty
Custom creams
L'Oréal is continuing to work its acquisition of AI company Modiface hard. The latest gadget to emerge from the deal is Perso, a tabletop device which promises to deliver a customised skin cream, tailored (with the help of some smartphone selfies and AI) for individual skin problems and even for the time of day or weather.  
Energy
Chinese walls
BP Ventures has invested $3.6m in R&B. That's not the music genre, but the Chinese startup that helps manage the energy consumption of buildings. BP recently invested in a similar company in the UK, Grid Edge. Buildings account for around 38% of energy use in Europe, according to Eurostat and a large proportion of that is wasted. So there are some rock and roll saving to be made here. 
It's also the latest BP Ventures investment in China. Earlier this year it invested in electric vehicle software company PowerShare and put $10m into NIO Capital in 2018.
Financial services
Widening Nets
Copenhagen-based payment services provider Nets has bought Poplatek, the Finnish software company, as well as its spin-off company Poplapay, which provides payment terminal services in Finland. 
Nets seems to be eating up as many European payments services companies as it can. A year ago it bought Poland's Dotpay/eCard and merged with Condardis Payment Group, a leading payments provider in the DACH (Germany, Austria and Switzerland) region.
Food and Drink
Better barley
AB InBev, the global beer company, partnered with Sentera, a startup that uses drones to bring farmers insights on their crops. AB InBev plans to use the technology to give barley farmers insights on how to improve their crop yields.  
Healthcare
Speedy drugs
German pharmaceuticals company Bayer is partnering with Excientia, a UK-based AI drug discovery startup, to speed up the development of small-molecule drugs for treating cancer and cardiovascular disease. 
Exscientia, a University of Dundee spin-out founded in 2012, claims it can cut drug discovery costs by a third. That is obviously worth a lot to Bayer; if Exscientia hits all its milestones the company could earn up to €240m from the partnership. It is not the first deal Exscientia has done with Big Pharma. GSK is also a customer. 
We are planning to take a closer look at Exscientia in Sifted soon. Watch this space. 
Skin science
Bayer is also partnering with Azitra, a US-based dermatology startup, to study the skin microbiome and develop better treatments for conditions like eczema. 
Mobility
Manufacturing (profitably) at small scale
Porsche, its IT and consulting subsidiary MHP and insurer Munich Re have created a joint venture to develop digital and flexible ways to produce small batches of products (be they customised sports cars or something else) economically. 
Good reads
Digital transformation storytelling tips
Once upon a time, there was a digital transformation leader who needed to get people at the company on board with making big changes. The leader tried convincing people with facts and figures but this had no impact. Then she tried telling her colleagues a mundane story about a recent trip to a supermarket and linked this to a need to embrace change. This seemed to work better. The folks at The Enterprisers Project wrote down some tips on how to do this so you can use this technique for your digital transformation project too. The end. 
Can AI be an inventor? 
If AI helps us discover a new drug or a material that humans would not otherwise have come up with, can it be listed on the patent filing as the inventor? Some argue that AI is just a tool and therefore would not need to be acknowledged. Others say that unless IP laws can be more flexible on this, it could make some inventions unpatentable in the future. This MIT Technology Review article looks at the debate. 
Weird inventions from the last 200 years
If you thought CES was full of gadgets no one will ever use or need, you can console yourself with the thought that it has always been like this. Check out this WIPO list of weird and wonderful inventions from the last two centuries. Air-conditioned shoes anyone? How about an automatic bed maker or a combined cap and comb?