Financial Services
Cadillac of banks
Alpian, a fintech service for affluent investors, raised a SFr 12.2m Series A funding round. The service, which was incubated by Swiss bank Reyl & Cie, is part of a growing trend to help the "mass affluent" manage their money better.  Alpian says it is aiming to be the "Cadillac of banks" — not a Ferrari but not a Honda.
N26 raises $100m
Allianz-backed N26 extended its Series D round for a second time with an additional $100m, at a time when the Covid-19 crisis is causing growth at many challenger banks to slow.
Small business accounting
Berlin-based startup Zeitgold, which uses artificial intelligence to automate small business bookkeeping, raised a €27m Series B round from backers including HV Holtzbrinck Ventures, AXA Germany and Deutsche Bank.
Proxy voting
Proxymity, the electronic proxy voting platform developed by Citi, raised $20.5m from investors including Deutsche Bank and HSBC.
Money talks
Speechmatics, the UK in-any-context speech recognition company, won a place at ING Labs Brussels, a new accelerator programme launched by the bank earlier this year. Companies in the lab will have access to ING's real data and customers, and their products will be fast-tracked for use at the bank.
Healthcare
New healthtech fund
Mérieux Equity Patrners, the investment arm of Institut Mérieux, and Korys, part of French-Belgian retail group Colruyt, have launched a new €90m joint venture fund. The companies said Corvid-19 had increased interest in healthtech companies, and OMX Europe will invest in pretty much anything in biology that has an "omics" at the end" — genomics, proteomics, metabolomics or microbiomics.
Precision medicine for depression
Praxis Precision Medicines, a US-based biotech company whose backers include Novo Holdings, has raised a $100m funding round, much of which will go towards developing a precision drug for depression. The company aims to do for brain disorders what precision medicine has done for cancer.
Mobility
Covid-19 boost for micromobility?
Zeway, a French electric scooter startup, is betting that fear of the Covid-19 virus will push people towards individual transport. The company is planning to launch a shared scooter service for Parisians from September and has raised €15m from investors including Allianz France, to fund the project.
Sifted Newsletters
Sifted Newsletter
3x a week
We tell you what's happening across startup Europe — and why it matters.
Intel inserts itself into transport
Intel bought Israeli mobility data startup Moovit, whose backers include NGP Capital, Nokia's investment arm, for around $900m. Here is an excellent analysis of how Intel is building a technology stack that will give it a big role in the future of transport.
Volvo aims for (partly) self-driving cars by 2022
Volvo announced plans to start producing vehicles with powerful lidar sensors from Swedish startup Luminar, with the aim of producing cars that can take over driving on motorways. Sound familiar? That's because Audi tried to do this three years but recently admitted the project had failed. Luminar claims that its lidar technology is more powerful than that tested by Audi, however.
Continental puts self-driving investments on hold
German auto-parts manufacturer Continental said it was postponing investments as its operating profit plunged by 47% in the first quarter, hit by coronavirus lockdowns, which caused a 25% in global car production.
New information technology projects, or plans to expand production capacity at factories have been put on hold, as well as some investments into self-driving technologies, said the supplier
New fund for ground transport startups
Autotech Ventures, whose corporate investors include Volvo Group Venture Capital AB, Lear, Bridgestone and Stoneridge, raised another $150m fund, which will focus on early stage investments in ground transportation and mobility. Logistics and supply chain are of particular interest because of the Covid-19 pandemic, the firm said.
Retail
Second-hand digital
Thrift and secondhand goods are definitely in. Back Market, the French marketplace for refurbished electronic items, raised $120m from Goldman Sachs, Eurazeo Growth and Aglaé Ventures, the venture fund backed by Group Arnault. This follows the €8m raise last month by Certideal, another French second-hand devices marketplace.
Good reads:
How corporate venture capital units can remain relevant in hard times
Previous downturns have taught us that corporate venture capital (CVC) tends to wither away in tough times. 500 Startups looked at what we can learn from previous downturns. It is not happy reading.
During the dotcom bubble and bust, for example, CVC investment went from $6.2bn at the beginning of 2000 to just $848m in the third quarter of 2001. According to PitchBook Data, funding into startups by corporate venturing units fell at a rate of over 50% year-over-year from 2000 through 2002.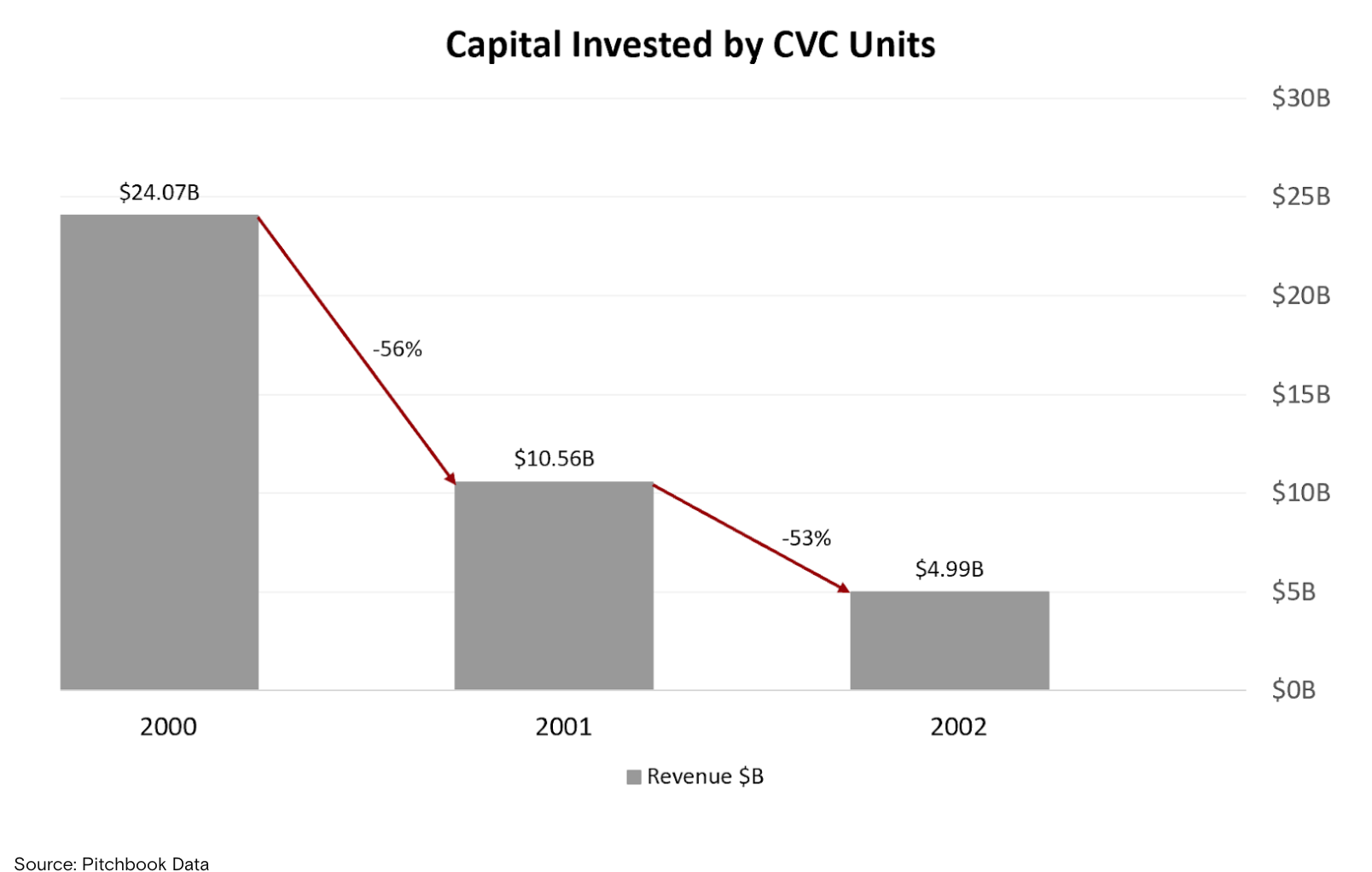 For the 2008 financial crisis 500 Startups doesn't break out CVC figures, but notes that all venture funding fell by 50% in the US from the first quarter in 2008 to the first quarter of 2009, according to Dow Jones VentureSource.
Some CVC units, such as SAP's Sapphire Ventures and Intel Capital, however, managed to weather these downturns by focusing on long-term trends and being aggressive when other corporate investors were pulling back.
Have we failed the home working experiment?
The pandemic was a chance to prove that home working actually works. What a fantastic chance to redesign our working day to work around our own circadian rhythms, where productivity for many people peaks at around 10.30 am, slumps by 3pm and peaks again at six.
But instead, writes Paul Taylor, we have filled our days with a long series of Zoom meetings, replicating in digital form the ills of the physical office. It's time to take a step back and avoid the technology taking over.