Aerospace
The Ford Fiesta of space?
Airbus Ventures is one of the investors in Astra, a US rocket launch startup developing a small, quick and low-cost vehicle that can deliver a satellite to space for as little as $1m. Rival Rocket Lab's launches are about five times that price (and a SpaceX Falcon nine launch costs around $59m) so, as TechCrunch puts it, the newly-out-of-stealth-mode Astra really is developing the Ford Fiesta of space.
At the end of last year, Airbus Ventures also invested in Isar Aerospace, a German startup developing smaller, cheaper rockets. There are around 150 projects like this around the world and the number keeps growing.
Chemicals
Compostable cling film
Put away that stained beeswax food wrap, BASF and Fabbri Group are bringing out a compostable cling film. It is stretchy and clingy around your sandwiches, just like normal clingfilm, but will break down, even in your home composter, the companies say.
Consumers have been looking for alternatives to clingfilm as they seek to cut back on single-use plastics. The trouble is that many alternatives can end up with environmentally unfriendly side effects, if they require more energy to transport or if they result in more food spoilage. If this film really breaks down as promised, this could be a real breakthrough.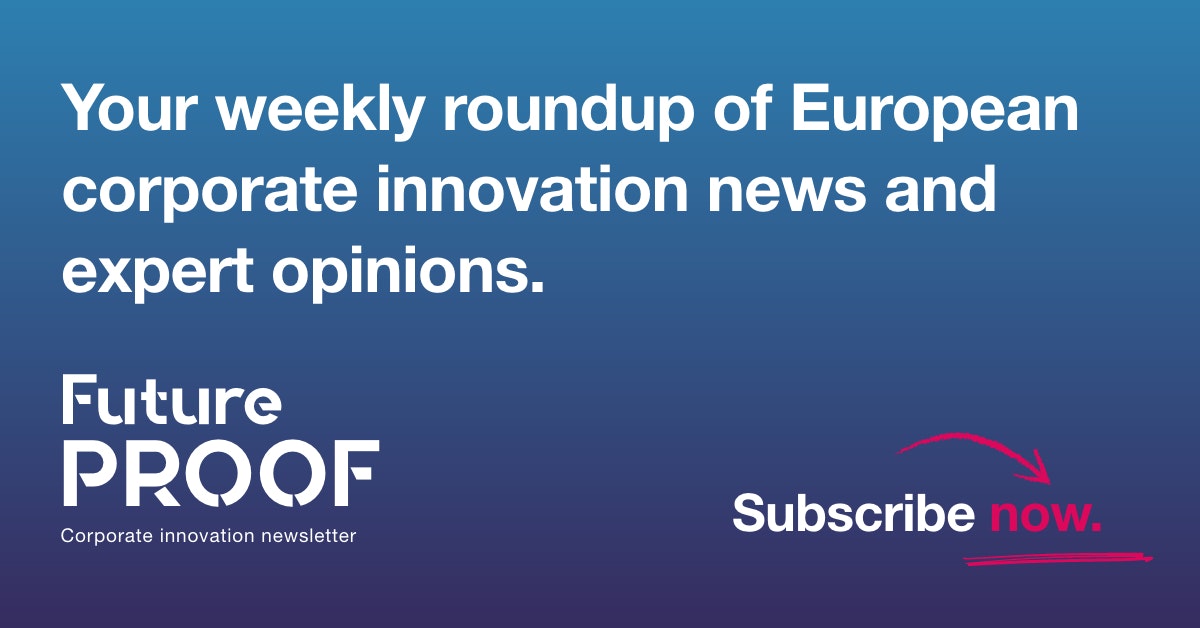 Computing
AI-proof storage
Orange Digital Ventures, the investment arm of the French telecoms company, took part in the $20m Series C funding round for NGD, the computational storage company. Using artificial intelligence means computers are analysing ever larger amounts of data in real-time. Moving data from storage to processing is slow, hence a need for solutions, like the one NGD has developed, which allows data to be processed without moving it anywhere. The Californian startup, founded in 2013, has so far raised $45m from investors including Partech, BGV, and Plug-N-Play. MIG Capital came in as a new investor in this round.
Food and drink
Peanut allergy treatment
Nestlé Health Science, the company's nutritional health arm, invested a further $200m in Aimmune Therapeutics, a California-based biopharmaceutical company developing a treatment for food allergies in children and teens. Aimmune is preparing to launch a treatment for peanut allergy, the first such therapy to gain approval from the Food and Drug Administration (FDA).
Nestlé Health Science, which has invested a total of $473m in Aimmune since 2016, already has several products in its portfolio for babies with cows milk allergies, so this feels a logical extension of the portfolio.
Healthcare
Plumbing for personalised drug therapies
Novartis, the Swiss pharmaceuticals company, took part in the $35m Series C funding round for Vineti, a San Francisco-based startup that makes software to orchestrate the production of individualised cancer therapies.
Companies like Novartis are developing cancer treatments which modify a person's own T-cells and use these to fight the disease. But they have so far lacked the software that could bring together all the parties involved in delivering a treatment, from blood banks and hospitals to couriers and pharmaceutical companies. Vineti, formerly know as Vitruvian Networks, is providing the connective plumbing.
Media
Engaging readers' wallets
Deutsche Telekom was one of the investors putting $13m in new funding into Global Savings Group, the Munich-based startup that runs a digital commerce platform for publishers and advertisers. The startup helps publishers monetise their content by delivering deals and discounts to their readers, and is planning to expand to the US and to buy up some of its smaller competitors. Rocket Internet, Holtzbrinck Ventures and RTP Global also took part in the round.
Telecoms
Blockchain for telecoms
A number of telecoms companies, including Telefónica Innovation Ventures, Deutsche Telekom, HKT and Singtel Innov8 took part in the $13m Series A fundraising round for Clear, a blockchain startup.
The company is building blockchain-based technology that would speed up high-volume cross-border business-to-business payments. Clear wants to streamline the movement of money between businesses. The telecommunications industry — which spends a lot of time and effort paying each other interconnect fees for example — is an early first use case of the technology.
Good reads
Electric cars that can drive 200 miles on a 10-minute charge
Could this be the end of range anxiety for electric cars? It can still take several hours to fully charge the average electric car, but researchers at Pennsylvania State University have found a new battery design that could charge a vehicle up for a 200-mile journey in just 10 minutes.
The secret lies in heating the lithium-ion battery up to 140 degrees Fahrenheit during charging and then rapidly cooling it. Mind you, this was done with much smaller batteries than you would typically use in a car so there is still some testing to do, but the research team say the batteries could be in cars within three years.
The right amount of rebellion
Businesses benefit from having so-called "rebel talent" argues Harvard Business School (HBS) professor Francesca Gino in a new book. Rebels are those who constantly seek novelty, a perpetually curious, constantly broaden their perspective, challenge norms and connect with others authentically. Rebel employees are highly engaged and able to be creative and agile.
But, asks Gino's HBS colleague James Heskett in this article, can you have too many rebels?  Other studies show that organisations also need a degree of predictability and that that rebellion may come with high costs. For example, more diverse teams may eventually produce better outcomes but it can be hard work to get there. Rebels may end up burning everyone out, so these employees may have to be introduced to the business in moderation.
A tax on "same-old" thinking
How do you incentivise employees to come up with really innovative new ideas? Not just a bit of tinkering around the edges of the same tired business model, but truly radical ideas. The problem, says Thales Teixeira in this Medium article, is that employees have no real incentive to be radical. Playing it safe usually pays off better.
If you want to change the behaviour, you have to change the incentive structure. Teixeira suggests that if employees use existing company structures for their innovation projects they have money deducted, but if they branch out to areas, they get extra funding. For example, if a division develops a new insurance product and sells it through bricks and mortar bank branches they get some of the profits deducted. Offer the same insurance on mobile, though, and the company might add 30% extra cash to the development budget. This would stop "lazy" incremental innovation that just embroiders on the same old model.
Even more importantly Teixeira recommends charging senior managers penalty fees if they hold new ideas back from launching.