The big UK ventilator race
I really wish it wasn't happening in such grim circumstances, but the UK is about to see a big innovation experiment, as three very different groups race to see if they can provide the country's health service with more desperately-needed ventilators.
One group is a consortium of large industrial and engineering companies, which have come together in the UK for the VentilatorChallengeUK to produce 10,000 ventilators for NHS hospital that are expected to run short as the numbers of Covid-19 patients increase.
This is probably the most blue-chip of the projects, pulling in everyone from Airbus and BAE Systems to Rolls-Royce, Siemens, Thales, Unilever and even the F1 teams: Haas F1, McLaren, Mercedes, Red Bull Racing, Racing Point, Renault Sport Racing and Williams.
There is a lot of firepower and big names here — but this may hold the consortium back if there is too much process and if communication with so many partners takes up too much time. Big companies are also likely to worry more about medical certification, not just for patient safety but also because the bigger and richer you are, the more likely you are to be sued.
Then there is the single-company approach. Vacuum cleaner and hand-dryer maker Dyson, meanwhile, has developed a new ventilator in less than two weeks — working with Technology Partnership, a science and innovation consultancy based in Cambridge, and is to supply the NHS with at least 10,000 of these.
With a clear line of command, Dyson may have the advantage of speed, but will be focused around a single design — if this doesn't work, then what? And can they produce 10,000 units in time for UK users when most of the company's products are made in Asia these days?
A third prong in the ventilator race is the proliferation of grassroots engineering projects (Luminary Labs, the innovation consultancy, has the best list of these we've seen so far, indexing 60+ open source innovation projects to fight Covid-19).
These can be a little chaotic, with a lot of duplicated effort if the projects are not managed and co-ordinated by someone. Management is often used as a pejorative term by engineers, but in emergencies, good management is as vital as good ideas. That said, a small, highly dedicated group can get results extremely fast.
The only question that matters now is: how soon will each of these projects be able to deliver? A ventilator that arrives too late is worth nothing. Within the next two weeks we should know which approach works best.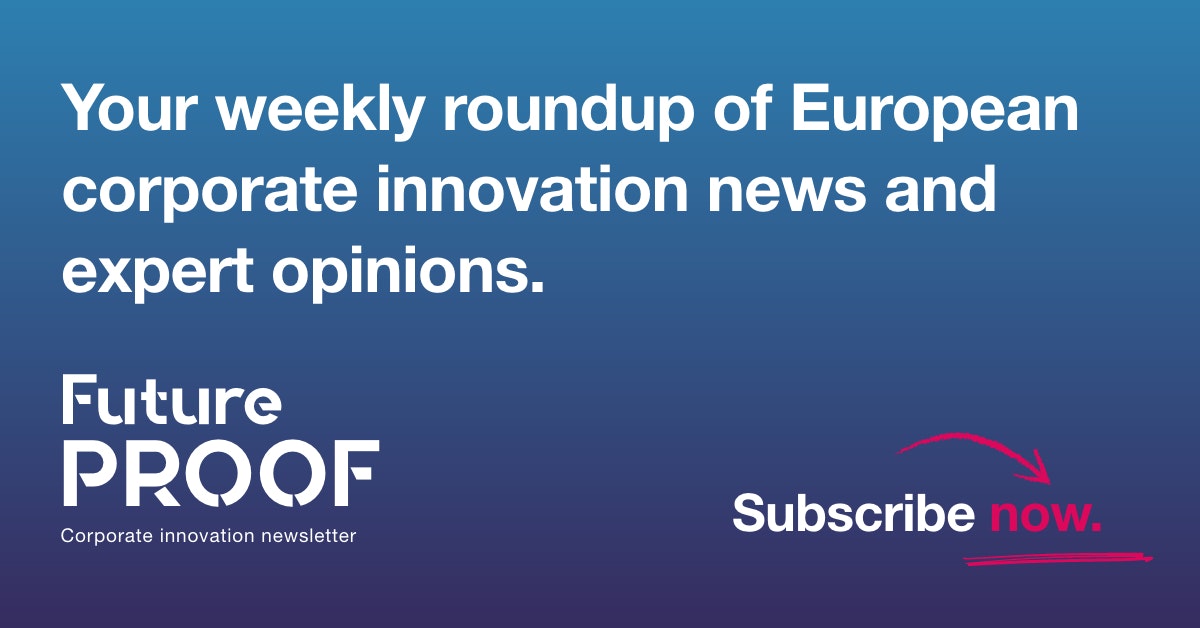 Computing
Logging on
Dell Technologies Capital is a new backer for Humio, a London-headquartered log-management company, after taking part in the company's €18.5m series B round.
Data logs are the constant and overwhelming source of information created by every computer, every mobile device and every internet of things (IoT) sensor, and companies are able to read only a tiny fraction of this. Humio has tools that make it easier to read the data — mostly at the moment for IT security, to spot unusual activity, but also, increasingly, as a realtime dashboard that can tell companies how their business is performing. SpareBank 1 in Norway, for example, uses the system to see how its apps are performing throughout the day.
Energy
Japanese companies go shopping
European energy companies may need to step up their game as Japanese rivals are snapping up tasty startup morsels on the continent. Mitsubishi Corp and Chubu Electric Power bought Rotterdam-based energy company Eneco in a €4.1bn deal, while Yokogawa Electric Corporation bought Copenhagen artificial-intelligence image-analytics startup Grazper Technologies for an undisclosed sum.
Financial services
Alternative investments
UBS and Goldman Sachs were among the investors participating in the $146m funding round into iCapital Network, the fintech platform. iCapital offers wealthy private investors and their advisor access to alternative investments, such as venture capital, private equity and cryptocurrency. Hong Kong-based Ping An Global Voyager Fund led the round.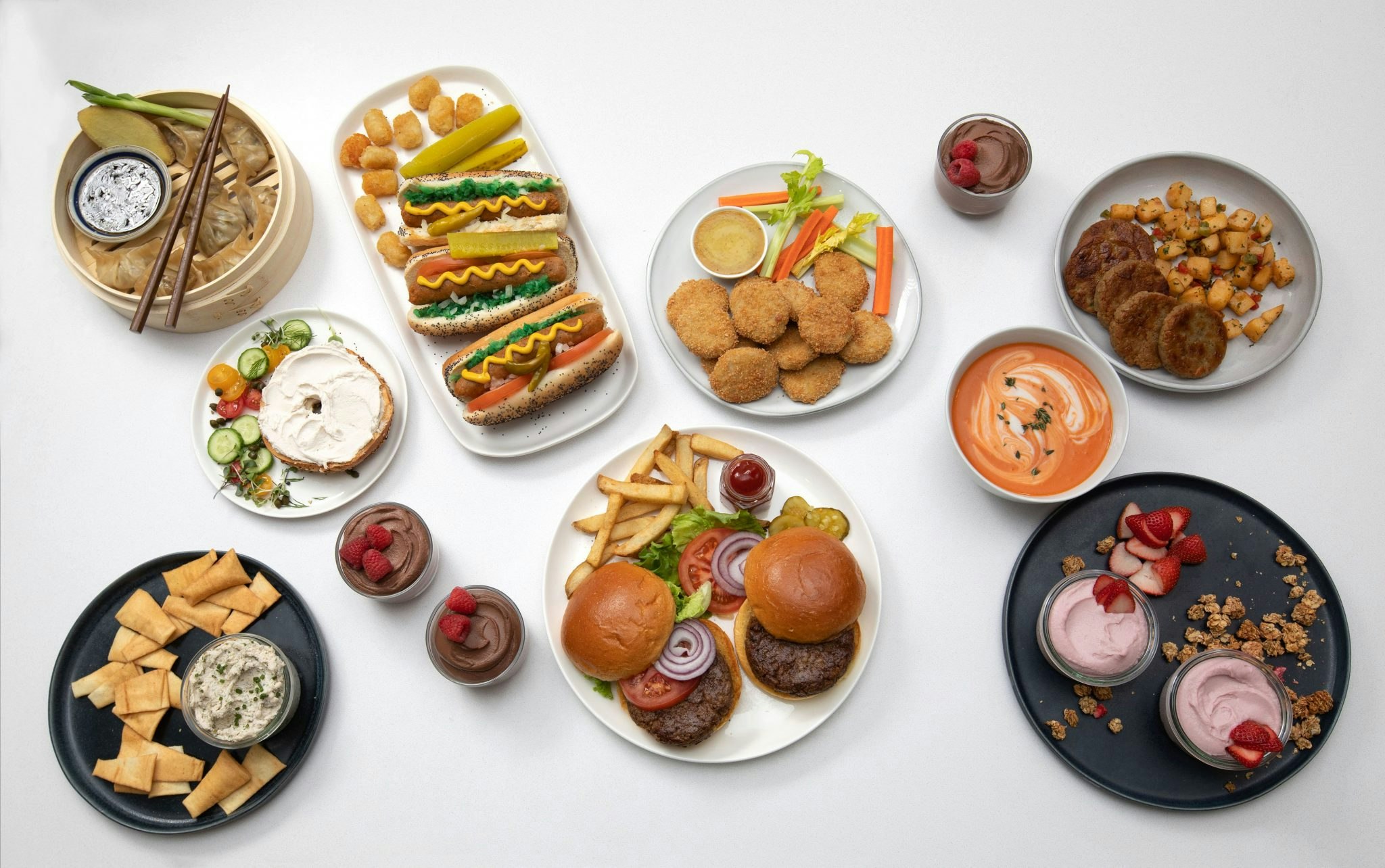 Food and drink
Bacteria-based protein
Danone Manifesto Ventures, the investment fund set up by the French food company in 2016, was one of the investors in the $80m funding round for Nature's Fynd. The Chicago-based startup makes protein from bacteria originally discovered in the thermal springs at Yellowstone National Park. Food company ADM was another corporate backer.
Nature's Fynd says the protein is a good addition to the plant-based protein that has recently become popular because it contains all of the nine essential amino acids that humans need. It plans to make a range of food, drink and snacks from the novel protein.
There are a few bacterial-protein ventures, such as Calysta in the UK (backed by Cargill) and Unibio in Denmark, but these have mainly focused on animal feed rather than human food.
Nature's Fynd is the most valuable of the seven companies Danone Manifesto Ventures has invested in so far — another of its notable bets is Agricool, a French startup growing fruit and vegetables inside shipping containers. It originally said it was aiming to have 20-25 investments by 2020 but has fallen behind that target somewhat.
Save our pubs
AB InBev is trying out numerous ways of helping brewers, pubs and hospitality workers affected by the Covid-19 crisis, including encouraging people to buy gift vouchers for their favourite pub.
Healthcare
Pneumonia vaccine
Roche Venture Fund was one of the backers of the $110m Series D funding round for SutroVax, a Californian biopharmaceutical startup that is developing a vaccine to prevent pneumonia in adults and children. It's got to be hard to argue against backing a vaccine maker at this time and, looking ahead, it is likely that the healthcare system will see sweeping changes that will prioritise the development of simpler, mass healthcare products like vaccines.
Mobility
Electric avenue
Siemens has converted Sutherland Avenue, a half-mile long street in London into a fully electric vehicle-friendly zone by turning 24 of the street's lamp posts into electric charging stations. It's a glimpse of the kind of city infrastructure needed to for mass uptake of electric cars. Siemens and its partner ubitricity have installed some 1,300 electric charging points across London so far.
Used car salesman
DMG Ventures, the investment arm of the Daily Mail and General Trust, led the $116m funding round into Cazoo, Alex Chesterman's (of Lovefilm and Zoopla fame) latest startup, which aims to shake up the UK's £50bn used car market. Car classified ads used to be a mainstay for newspaper groups — it makes sense for them to invest in the digital equivalents.
Who's hiring?
Simon Torrance, co-author of Fightback, a book about how incumbent companies can use platform strategies, and cofounder and chair of the Platform Economy Summit, is joining Rainmaking, the Copenhagen-based innovation agency, as a senior advisor. 
Danone is looking for a strategy and insight manager, innovation, based in the UK. 
Innoscripta, the management consultancy, is hiring an innovation consultant, based in Munich 
Nestlé is looking for an innovation manager based in Amstelveen, the Netherlands, to work with its Garden Gourmet plant-based food team. 
Telsy, part of TIM Group, is looking for an innovation manager, based in Torino, Italy.
Good reads
How Covid-19 makes us rethink the balance between efficiency and resilience:
For the last 40 years or so businesses have been obsessed with efficiency, eliminating waste and slack, putting in just-in-time delivery systems and cutting any surplus staff. Now, in the coronavirus emergency, it turns out that means there aren't enough staff to cover colleagues who are ill and an acute shortage of everything from masks to ventilators at hospitals.
Ever since the oil shocks of the 1970s, the US has had a strategic reserve of petroleum. Why is there no strategic reserve of hospital equipment? Healthy workers are as much of a key resource for companies as fuel, but we seem to have neglected to prioritise them. This excellent Washington Post article looks at how things need to change. 
How Chinese companies responded to the corona crisis and what all businesses can learn from them:
Only six weeks after the initial outbreak of Covid-19 in China, the country began to see an economic recovery. This Harvard Business Review article looks at some of the actions Chinese businesses took to help them come out of the crisis quickly. There are 12 points in total, including these which struck a chord with us:
Look ahead — anticipate when people will shop online and offline again, and shift your resources well in advance.
Create clarity and security for employees — in China this has included health checks for staff.
Reallocate staff flexibly — Chinese restaurants, hotels and supermarket chains "loaned" staff to supermarket chains struggling with the new demand for deliveries.
Use social channels to sell, getting all staff involved.
Spot new consumption habits being formed. They say the SARS crisis of 2003 helped jump-start e-commerce in China; the current crisis is likely to bring similar shifts in behaviour.
How to lead through a crisis:
Greg Satell writes in Digital Tonto about what he learned leading a Ukrainian media company through the financial crisis of 2008. These are his five tips:
Create trust through candour and transparency. It doesn't matter if you don't have any answers to offer or much comfort to give.
Tell people what you do know completely honestly. It does help.
Create a plan, even if it is an imperfect one.
Look for "Dead Sea" markets. The Dead Sea (like a crisis) kills off most organisms but has its own unique ecosystem that thrives in the highly salty environment. Find that.
Prepare for the next crisis. (That's probably not what you want to hear right now. But this crisis WILL end and you can learn from it.)