Some daft tech is being proposed to help combat the spread of coronavirus, from a facepalm-inducing advice bot in Times Square to personalised face masks that promise to help you unlock your smartphone.
But there are dozens of tech startups pioneering health projects to really help fight the virus, Covid-19, which has now spread to six continents and has triggered more than 85,000 cases of respiratory illness and 3,000 deaths.
Many are in China, where the 'Little Peanut' delivery robot is serving food to quarantined travellers and Shenzhen's DJI drones are delivering health advice. Guangzhou agritech company XAG has taken on a wide scale disinfectant spray operation. 
European startups are also doing their part, however, offering up hospital robots, high-tech logistics and artificial intelligence vaccine machines to the cause. So who are they?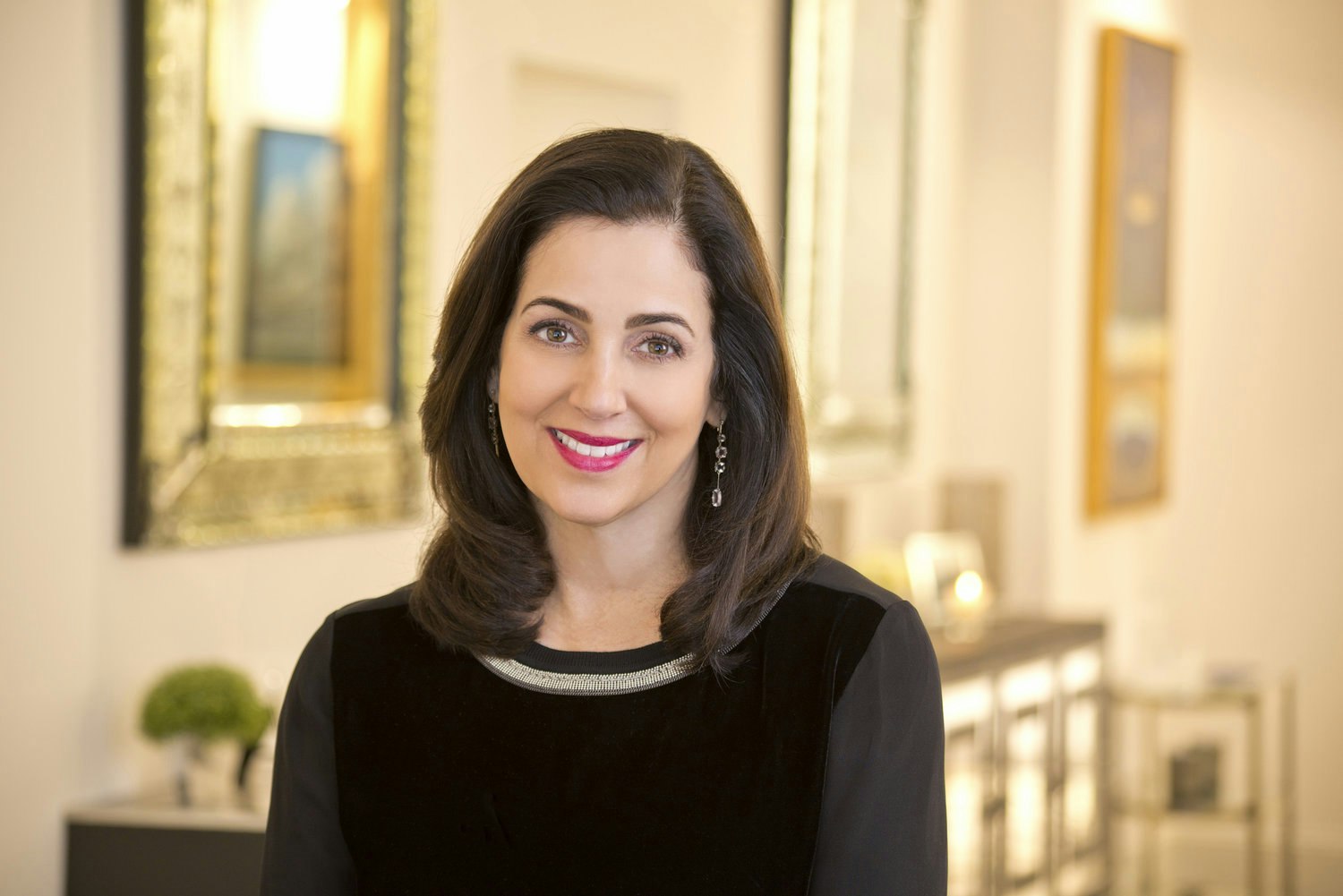 AI drug discovery
One startup with huge potential to stem the coronavirus crisis is British unicorn BenevolentAI. The business, which has banked $292m in funding since it was founded in 2013, is known for building artificially intelligent systems the help find drugs to treat chronic diseases. 
Just weeks into the outbreak, the London-based startup was able to use its predictive tools to suggest a slew of potentially useful medicines. These include baricitinib, a drug currently approved for rheumatoid arthritis, which could reduce the ability of the virus to infect lung cells. 
"It's the first time we've turned our systems toward an infectious disease," BenevolentAI chief executive Joanna Shields, told Sifted.
"Obviously epidemics require fast responses and machines excel in rapidly developing circumstances. Given the growing number of cases of infection and the immediate need for a therapy, we focused our research on approved drugs that had already passed rigorous safety testing and could be given to patients immediately."
BenevolentAI is one of more than 100 businesses to have signed a Wellcome Trust pledge calling on researchers, journals and funders to share findings and data relevant to coronavirus.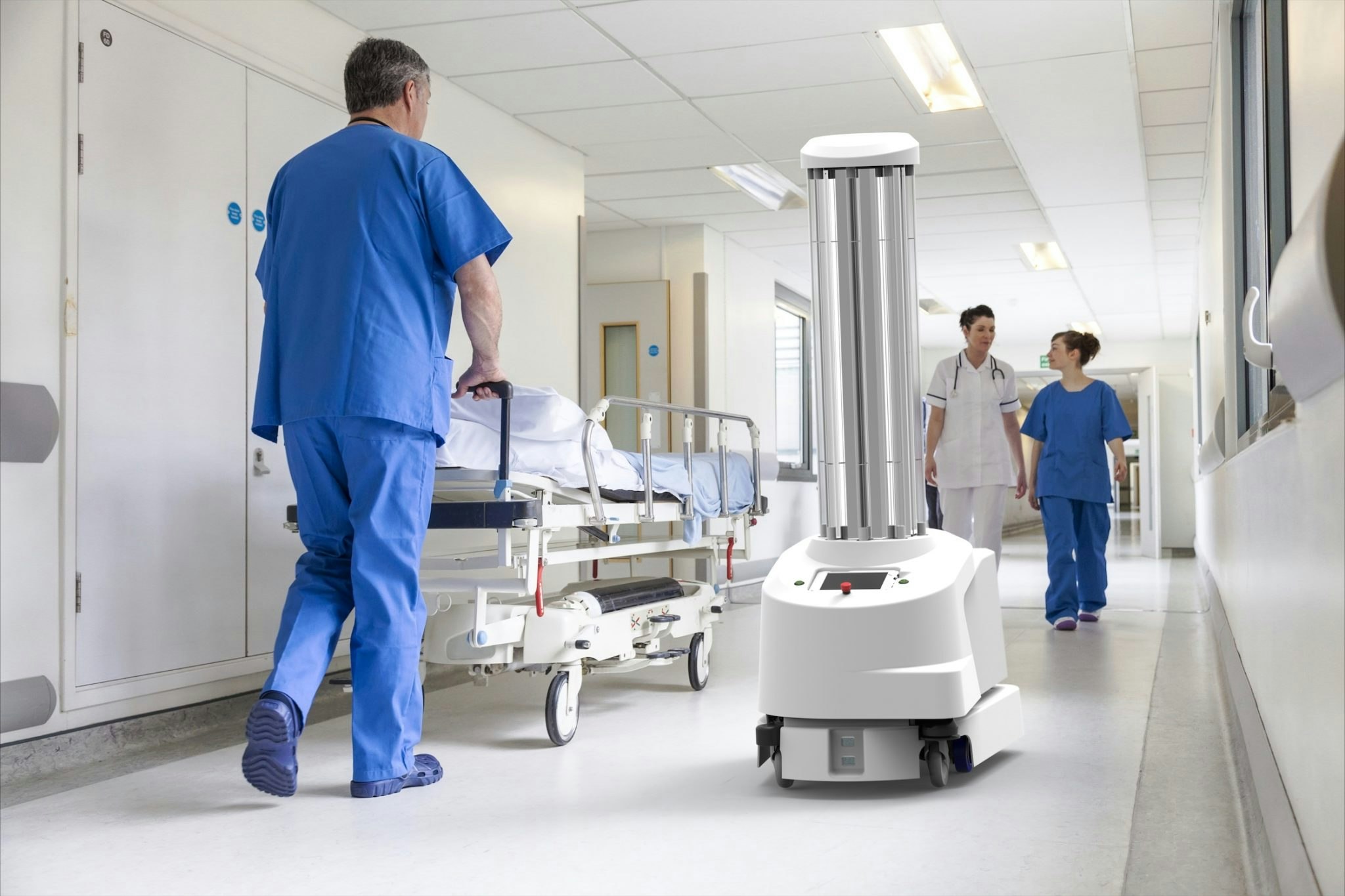 Hospital robots to the rescue
Hospitals in China are also being helped by European robots from the likes of UVD Robots, a spin-out of Danish startup Blue Ocean Robotics.
Developed in Odense, these self-driving disinfection robots use ultraviolet light to disinfect and kill viruses and bacteria autonomously, curbing the spread of coronavirus. The startup, which has already sold the €60,000 devices into more than 40 countries, is now shipping hundreds of droids to Chinese hospitals following an agreement with medical supplier Sunay Healthcare Supply. 
"Our robot uses advanced algorithms and special sensors to cover all surfaces with the right amount of [virus-killing] light," Claus Risager, chief executive at Blue Ocean Robotics, told Sifted. "With our data, users can see exactly which rooms have been cleared for which bacteria and viruses."
Blue Ocean Robotics, which closed its most recent $12m funding round in December 2019, believes its 'robot venture factory' business model has been critical to its success — with a potential acquisition even now on the cards.
Su Yan, chief executive at Sunay Healthcare Supply said the Danish bot would help more than 2,000 hospitals.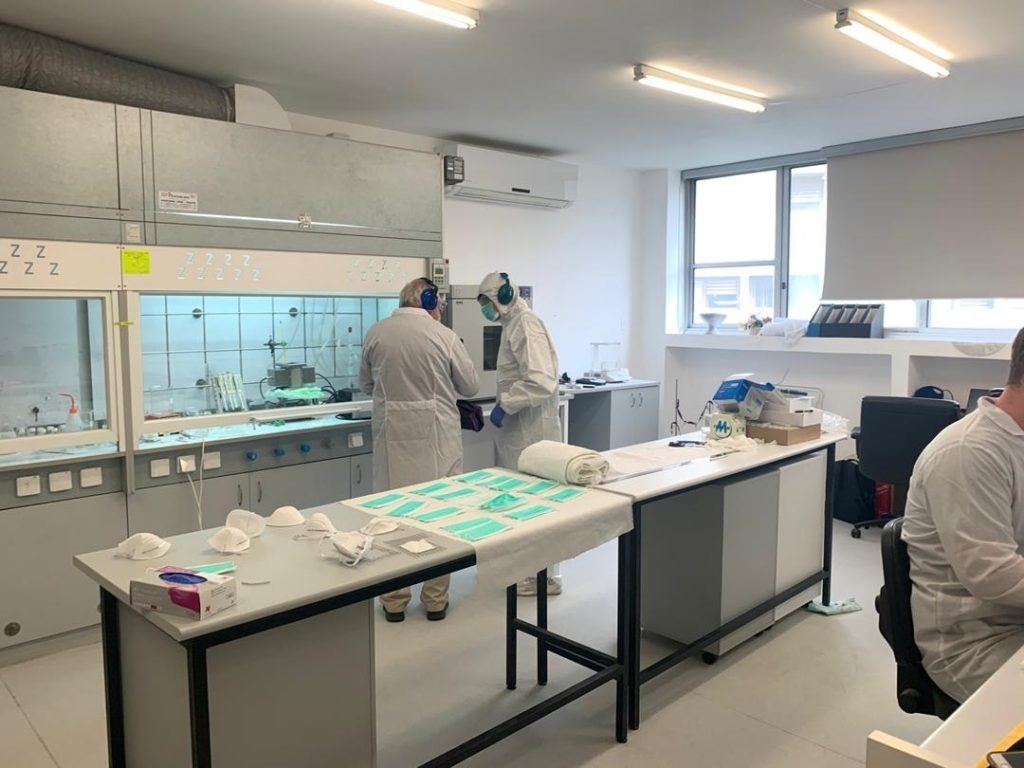 Protective fabrics from nanoparticles
Elsewhere, Israeli startup Sonovia is betting that its nanoparticle-infused fabric can protect local populations if used in medical masks, protective clothing and hospital materials like bedding and gowns. 
The Tel Aviv-based business started developing bacteria resistant fabric out of Bar-Ilan University in 2013. Now it has sent a new anti-pathogen, anti-bacterial fabric, over to labs in China for testing through partners like Shanghai's Chinese Academy of Sciences.
While other innovators in the arena typically use silver in their solutions, Sonovia uses lower-cost, metal-oxide nanoparticles from zinc oxide and copper oxide. It's already run studies that suggest its materials are effective.
"The technology is based upon a physical phenomenon called cavitation," said Dr. Jason Migdal, a scientist at Sonovia, in a recent interview. "Sound waves in liquid create cavities, numerous air voids, that upon their implosion create nanoparticles of metal oxides and high-velocity jet streams in the liquid itself that force the nanoparticles onto the surface of the fabric."
The startup says it has enough fabric stored to produce between 5,000 and 10,000 masks immediately.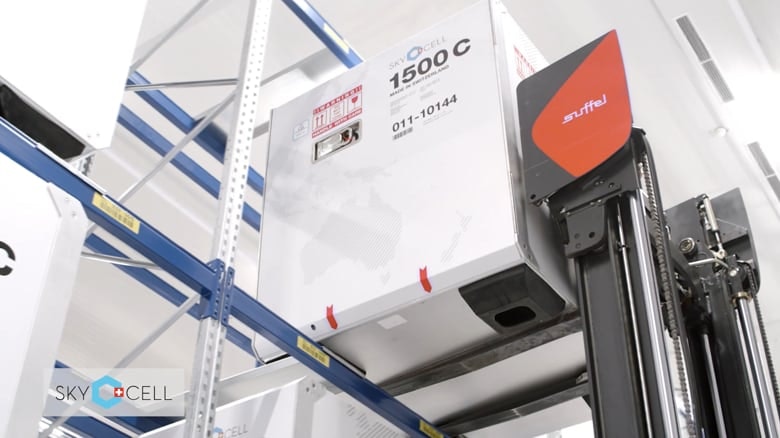 Sending vital supplies
It's not just developing drugs that is difficult, but getting them to those in need. In the wake of coronavirus, Switzerland's SkyCell has booked out more than 200 additional transportation pallets to send 46 tons of medication safely to China (worth $233m).
Medication is notoriously susceptible to environmental changes, so SkyCell containers use a combination of hardware, software and big data to maintain a steady temperature of 2°-8°C and 15°C-25°C for more than 160 hours. These are also able to automatically recharge in a cool environment and have a failure rate of 0.1% (50x better than the industry average). 
"In a crisis there is no room for any delays and direct product release is crucial," says founder Richard Ettl. "SkyCell enables door-to-door delivery without reloading at the airport, which saves valuable time, especially in crisis situations."
SkyCell already ships pharmaceuticals across 90 countries, including Brazil, India and China, and boasts a massive average year-on-year revenue growth rate of 350%.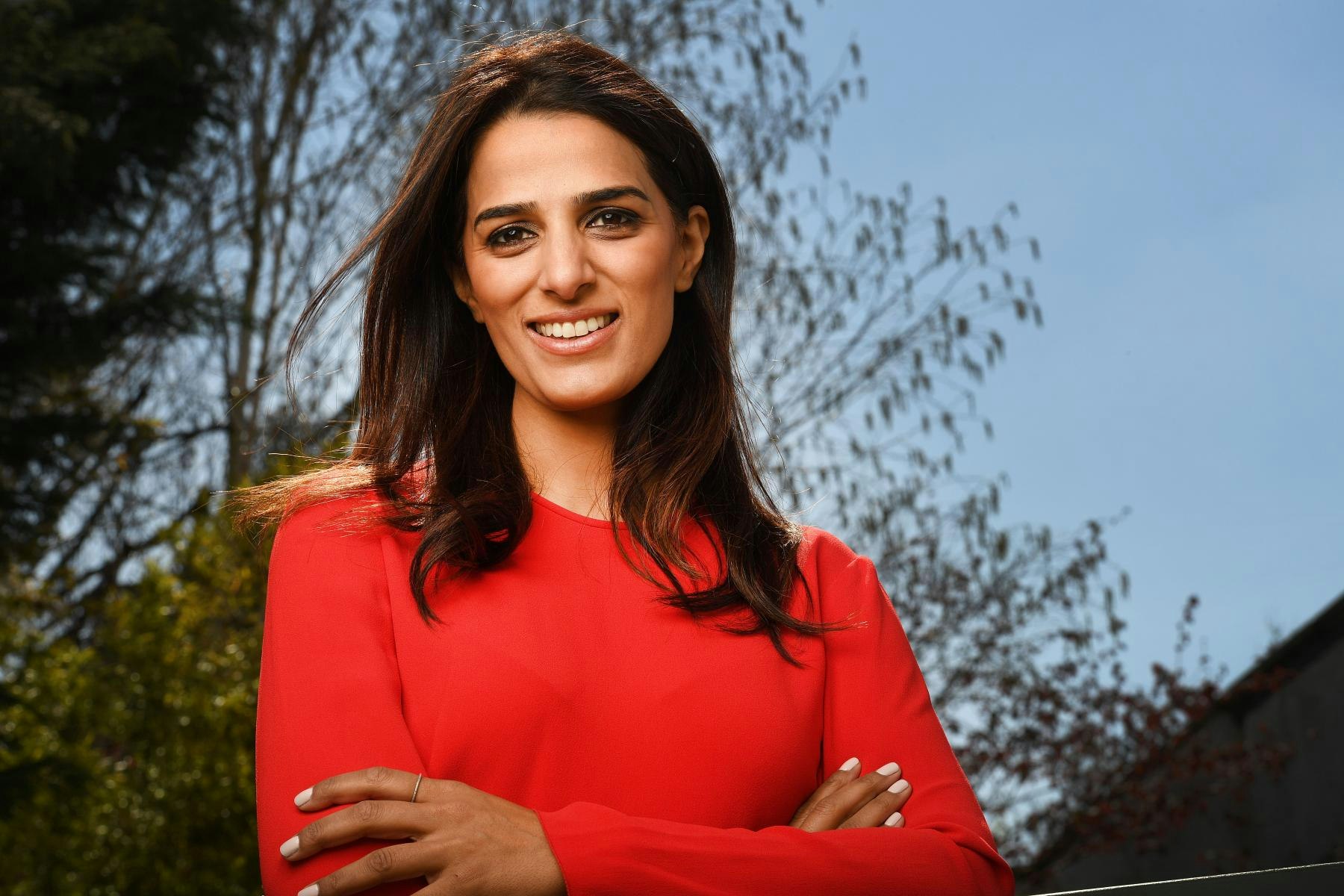 Connecting schoolkids and scientists
And finally, software pioneers are also opening up their platforms to better connect people. Founded in 2013, UK company Century Tech is helping children in China hit the books even while their schools are closed.
The startup, which has raised $8.9m to date, is partnering with more than 30 schools to offer its artificial intelligence-powered, personalised online learning services. It has specifically targeted schools in Hong Kong and China that use the British curriculum (of which there are more than 200). 
At one school in Hong Kong, 300 students have answered 25,000 questions in just six days and, on average, each school is using the platform to deliver 565 artificial intelligence-powered lessons each week.
"When serious disruption occurs, from natural disasters to outbreaks of disease, education has traditionally drastically suffered. We are increasingly offering our platform for free to in-need communities, such as Syrian refugees displaced in the Middle East," Priya Lakhani OBE, founder and chief executive of Century Tech, told Sifted.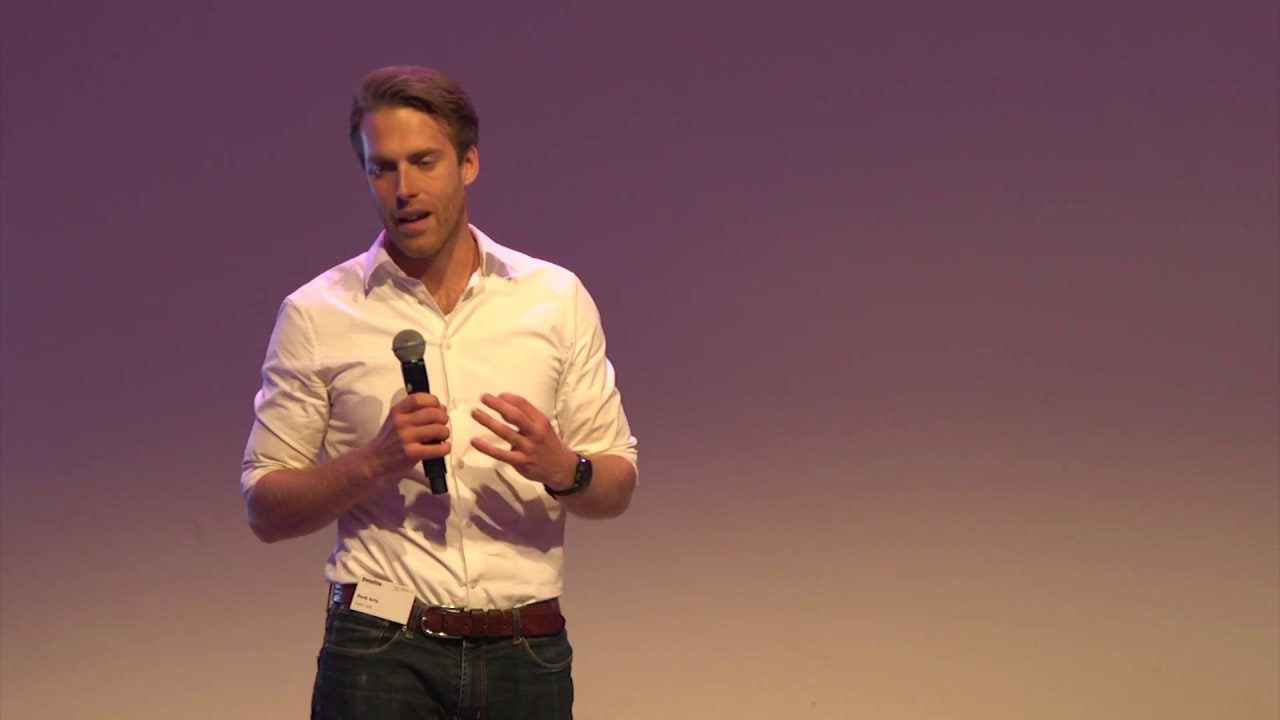 Meanwhile, Amsterdam-based Castor has provided free access to its data capture platform to support non-profit COVID19 research projects. Castor's chief executive Derk Arts hopes that, by ensuring researchers capture standardised data, clinical data from around the world can be easily aggregated.
"Coronavirus is one of the few occasions where this will actually work," Arts told Sifted.
"If I go out and make the platform free for cancer research, the researcher will still be hesitant in sharing their data because everyone is still stuck on the pressure to publish and to produce scientific papers in high impact journals. An outbreak like this suddenly makes people realise, 'it's not about me, it's not about my scientific department, it's about stopping the outbreak'. These kinds of things where everyone is aligned are a great way to get everyone to see the value of standardised data."