Deciding what products or services your startup provides can take months of planning, brainstorming and testing.
But the sudden disruption brought on by coronavirus means that some companies have found their ideas redundant, with demand for face-to-face services, non-essential goods and leisure providers in short supply.
Sifted has spoken to several early-stage companies that have adapted to cater to the new world. These are not just side-projects, added features or charitable initiatives (as previously reported), but part of a fight for survival in the face of major disruption to their business model.
Some pivots are intended as temporary changes, moulded to ride out the lockdown — others expect the innovations to find value beyond the immediate crisis. For any other examples, please email isabel@sifted.eu and we can update the list.
Here are some of the companies we've found:
Pivoting to health
Hexigone — A chemical manufacturing startup, creating anti-corrosion coatings for buildings. However, with construction sites on hold, the company has swapped to manufacturing sanitiser full-time. The startup says it has avoided furloughing staff by charging hospitals on a not-profit basis.
Archangel Imaging — Originally set up to do large-scale monitoring of remote areas (e.g. at sea), it's now working to offer fever detection cameras to government, hospitals, businesses and the police — similar to those being used on the streets in China).
Rosie On Fire — After five years as an established e-commerce fashion brand, this business came to a grinding halt last month. But the company has since leveraged its Malaysian-based supply-chain to create a new "SuperCleen" brand for Asian corporates wanting protective gear like gloves and disinfectants. It's also launched its own dedicated website to sell lockdown-related packages to UK consumers. The consumer boxes on offer include the "Lockdown Birthday Kit" (containing games, pamper products and home workout gear) and the "Lockdown Date Night Kit" containing couples games, candles, 'Netflix & Chill props' and massage oil...
"It was quite stunning to see a brand we've been nurturing for five years collapse instantaneously. We needed to move fast or we would be dead in the water," said Rosie on Fire's founder Angeline Francis Khoo.
Pathfindr — A Norwich-based startup that does in-depth tracking and monitoring of industry and factory goods. However, they've recently adapted their core product (Asset Beacons) for human-use so staff working together can detect their proximity to each other. The device buzzes when it comes within two metres of another device to remind both wearers to keep a distance. While not a complete pivot, the company has had to adapt to the industrial slow-down amid the lockdown.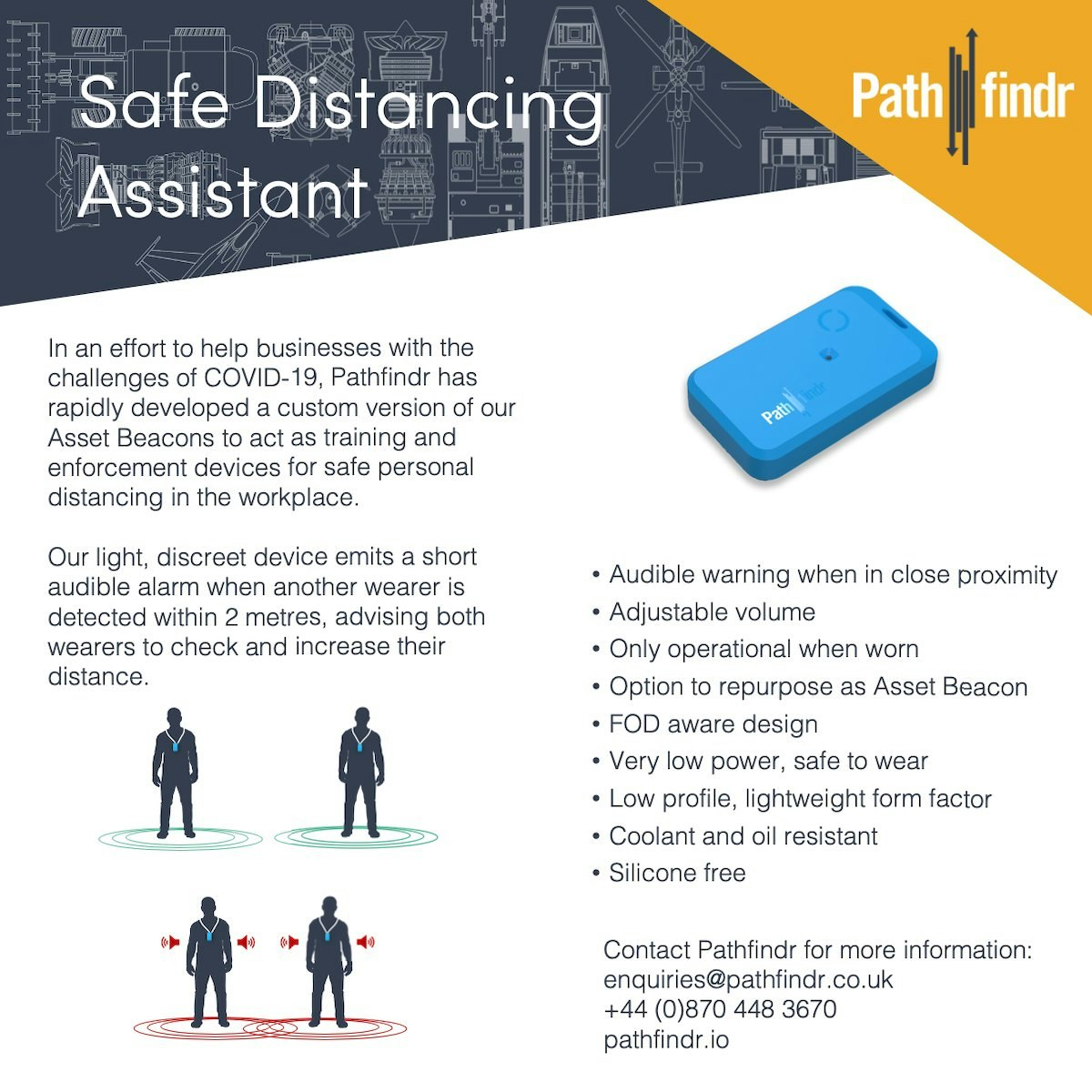 Health care +
Digital healthtechs have seen a boom in the last month, but not all medical startups were set up for front-line assistance. As a result, the following companies have switched to temporarily deal with the concentrated demand to deal with Covid-19.
Warsaw Genomics — The company previously specialised in genetic tests with a view to testing for cancer-risk. But last month, they halted their genome services to instead offer coronavirus tests for distribution within Poland's hospitals. Unlike others in this list however, they are being financed by donors in their effort to cover costs.
iLoF — Originally set up to help the discovery of drugs for Alzheimer's, this Oxford-born startup has now developed a low-cost stratification tool that will help test whether individuals are asymptomatic to Covid-19.
Decorte Future Industries — This recently-launched, Cambridge-born startup makes wearables that provide real-time, 24/7 measurements of the users' vitals. Until now, their target consumers have been the Ministry of Defence and the wider public looking for preventative or predictive health tracking. But the startup has recently changed course and begun rapidly developing a more basic version of the product which can remotely detect Covid-19 among the vulnerable and elderly (targeting the care sector). The new design has not yet been clinically tested but experts predict that some wearables could detect Covid-19 before users feel symptoms — especially through temperature monitoring. Swiss-based Ava Women and Finland's Oura ring are also testing whether their fertility bracelets and smart rings respectively could accurately detect Covid-19 transmission.

Entertainment (now in digital)
Gym and fitness offerings are one key sector that's taken its services online. But they're not alone — many in the entertainment industry have also rapidly gone from offering in-person services to full-digital.
ArtNight — This Berlin-based offered art workshops in Germany and the UK. In the wake of the lockdown, they had to cancel thousands of offline events. But in the last few weeks the company has become something of an 'edtech' platform, offering online video tutorials and delivering painting kits to customers' doorsteps in advance.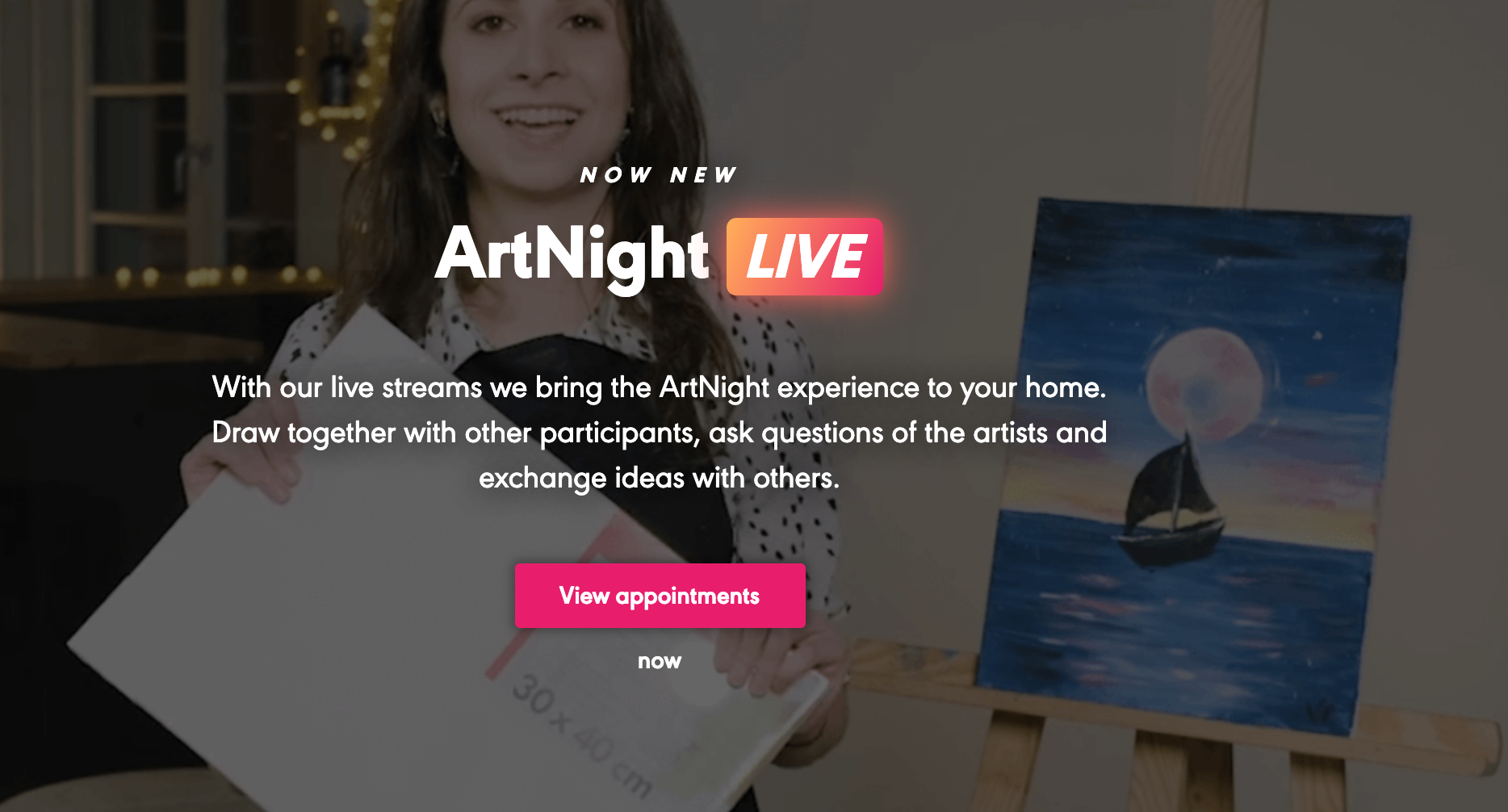 Logistics
The ability to get goods and people where they need to be has been severely disrupted. One retailer in Italy, who asked not to be named, has even created a drone delivery system for his wines during the Italian lockdown! But for startups dedicated to logistics startups, it means completely adapting to new demand and working out the extensive restrictions. 
Zyng — Zyng recently launched to help people organise their social lives. It syncs users' digital calendars without the need for separate WhatsApp groups and Doodle polls. However, with after-work drinks, weekend brunch and holidays all on hold, the company has pivoted to targeting those still making virtual hang-out plans.

"You've got two options if you're a startup like ours; pivot or [stagnate and] hit it hard when the situation improves,"  Neil Tanna, cofounder of Zyng told Sifted.
With social activities cancelled for the foreseeable future, Zyng has quickly pivoted to help users organise virtual catch-ups, adding one-click integration with Zoom, Houseparty and other face-calling technology. They've also adapted their mission-slogan from "social life sorted" to "make plans easily." 
EventProFinder — This app originally helped freelancers find work but it's now targeting professionals previously employed in the events sector, which has been badly hit by the crisis. This pivot has even involved a complete rebrand: it's now called Intermission.
Gophr — Gophr is a delivery network that works with SMEs and apps like Deliveroo or Airbnb — transporting goods, scooters and large food orders. In the wake of Covid however, that business-to-business demand has shrunk, so the company has partially pivoted to delivering pharma, bio-samples and test kits for labs, pharmacies and medical companies, using their convoy of delivery workers to getting essential goods to people.