At the start of 2020, things were going well for coliving company Quarters. Having opened up various properties across the US, Germany and the Netherlands in the last four years, the company was planning to scale in its existing markets and expand into new ones. 
In February, Quarters opened its fourth Berlin location in the northwest district of Wedding. The 93-bed 'sustainable' complex is made entirely from wood, with airy rooms, plush furniture and a rooftop terrace with a dreamy view. Like its other apartments in Berlin, rent, bills and wifi are all included in the monthly price, which starts at €529.
Coliving spaces, like the ones Quarters offers, have proved popular among the many 20- and 30-somethings seeking a cheap and convenient way to live in capital cities. Some property experts say that coliving offers an affordable alternative to traditional rental models and gives travellers the flexibility they need to country-hop. The model has even been considered a solution to young people's growing social isolation.
A few weeks after Quarters' Wedding location opened to great fanfare, coronavirus struck, shutting down much of Germany and fundamentally challenging the coliving business model. 
Would people want to live in 'communities' in the age of social distancing? Would young people be moving to cities to work in the age of remote working?
"In early March, we saw some of our tenants fly home; that happened across all our spaces. And, while occupancy never went below 75%, this had us concerned for the future," says Quarters co-CEO Esther Bahne. 
Who wants to live with a stranger?
Gregory Dewerpe, founder of one of Europe's largest VC firms focused on innovation in property, A/O PropTech, was sceptical that coliving is a good business model before the coronavirus. Now he is even more so.
"I wasn't a big fan of coliving to begin with," he told Sifted. "Coliving businesses are often asset-heavy, and they churn through customers at a high rate. This means that companies have to raise crazy amounts of money in order to scale and become profitable — and, they may never reach that point."
I wasn't a big fan of coliving to begin

with.
Dewerpe is even less convinced now as Covid-19 could alter consumer behaviour in the long-term, making people reluctant to live in shared spaces surrounded by so many strangers. For this reason, young professionals seeking work opportunities may not want to relocate to big cities abroad.  
"People may go from being happy living in a shared apartment to being scared of 'the others' as a result of the virus," he adds.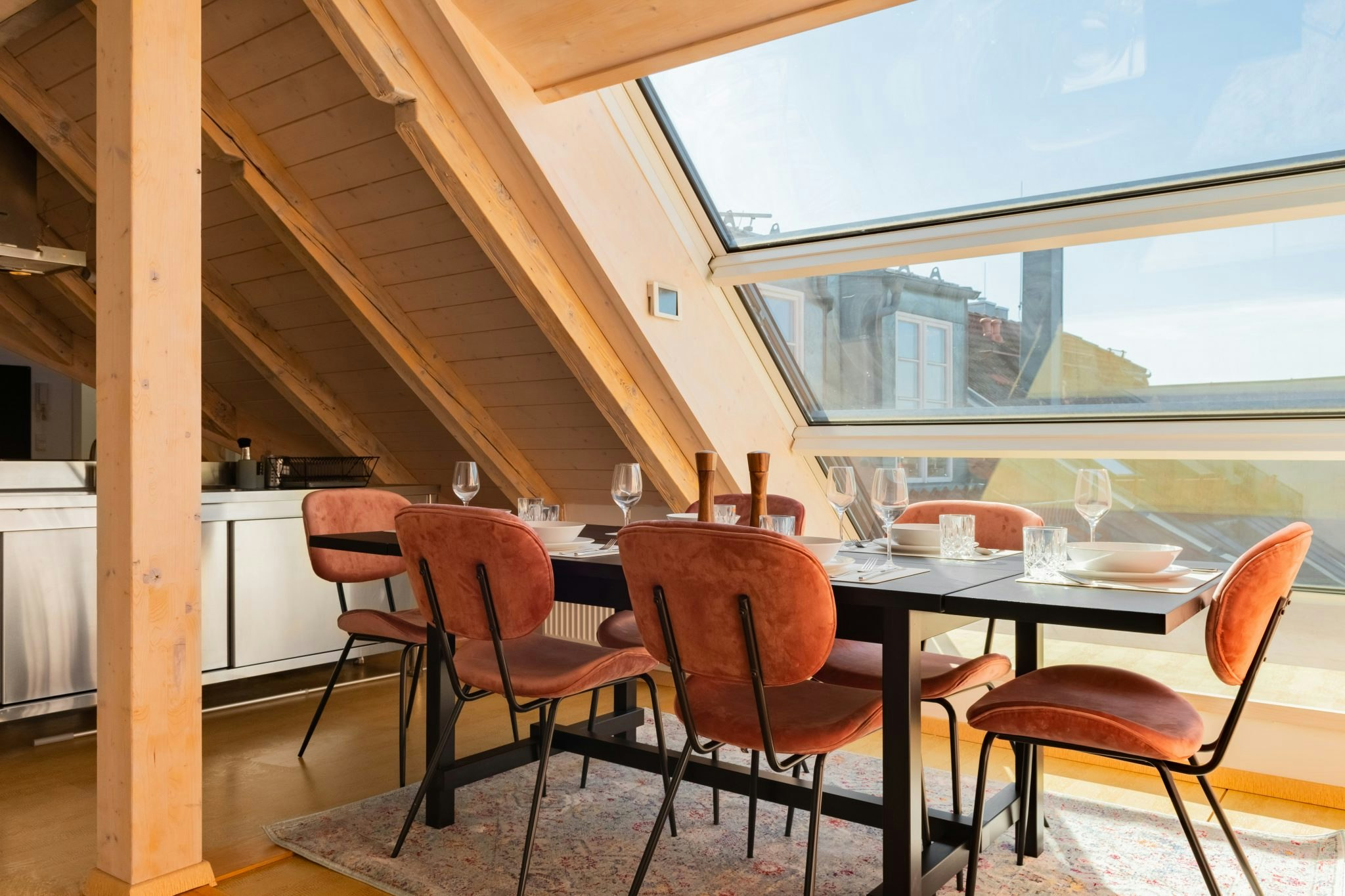 A temporary dip?
All of the leaders of coliving spaces interviewed by Sifted said that it was still too early to predict what the effect of the coronavirus would be on their businesses long term. However, they all said that the impact will be muted compared to what they had initially feared.
According to Bahne, at Quarters there has been a recent uptick in local residents (rather than foreign ones) booking apartment tours in Berlin, which is something the company never expected to see. 
"People who were unsure whether they would have a job tomorrow, or had experienced a break-up during lockdown, were calling us looking for affordable accommodation that they could get out of if they needed to," says Bahne. She adds that the flexible nature of coliving will continue to be a draw for individuals post-Covid — especially for young professionals and digital nomads. 
Quarters has already seen bookings coming back in since Germany began to ease its lockdown, she adds. "We expect to go back to full occupancy in the next few weeks."
Homefully, a coliving company headquartered in Frankfurt, that owns apartments in Berlin and other major cities across Germany, also experienced a dip in demand during the lockdown period. 
Back in April, the company prepared for "the worst-case scenario", says cofounder Sebastian Würz, but surprisingly, the company has only seen a few Covid-related cancellations since March.
As a result, Würz isn't too concerned about the future of his company. 
Since Germany eased lockdown, and reopened its borders to foreign travellers in May, occupancy across all Homefully's properties has risen to 90%, just 5% lower than pre-lockdown levels. "It's going to take another couple of weeks until we see demand return to normal again, but we're certainly on a positive trend," he adds.
A 'resilient' business model?
Würz says that coliving models are likely to be more resilient to the economic shock brought on by Covid than the short-term rental market, which caters mostly to business people on quick trips abroad.
Ferdinand von Fumetti, cofounder and CTO of Quarters, agrees: "Some of our friends and competitors in the commercial real estate space — such as those running hotels and service apartments — saw occupancy drop to 40% during Covid, but for companies offering residential living, the blow hasn't been as bad."
For companies offering residential living, the blow hasn't been as

bad.
Early-stage VC firm Creandum, located in Stockholm, San Francisco and Berlin, believes coliving will continue to be a profitable investment post-Covid — especially as real estate, and its surrounding services, is one of the biggest contributors to global GDP. 
Simon Schmincke, general partner of Creandum in Berlin, says that the concept of coliving emerged from a series of trends — including people settling later and focusing more on their careers, millennials valuing experiences over possessions, and real estate prices outperforming wage increases — which will continue to fuel coliving post-corona.
Looking to the future, Simon says that Creandum has placed an "undisclosed bet" on one strong player in the space, and will continue to keep an eye on operators who "harvest these trends best."
Fewer city dwellers?
One concern for the future of coliving is whether people will still want to reside in city centres after the pandemic. 
Dewerpe says that the "rise in remote working may cause people to move out of the city to the suburbs, where they can live at a more affordable price."
However, Richard Lustigman, head of coliving at real estate services company JLL, thinks that the attractiveness of coliving across urban areas in Europe will remain even after Covid — especially in places where the "unaffordability of housing is evident." 
He adds that cities like Berlin — which has a young, cosmopolitan population and a thriving startup scene — will continue to draw in creatives and techies. 
But, this will depend on whether people are able, or indeed willing, to travel abroad in the coming months.
"Travelling may decrease a bit in the short term, but I don't think our generation is ready to give up the dream of living in different cities in their lifetime," says Ferdinand. In fact, months of being hidden away indoors could even accelerate people's desire to live in big cities where the action is, he adds. 
Schmincke agrees: "Inner cities will remain cultural and social hubs, independently of where people work. Living in a full-service community with all the amenities, like the ones that builder-operator startups provide, will continue to be popular after Covid."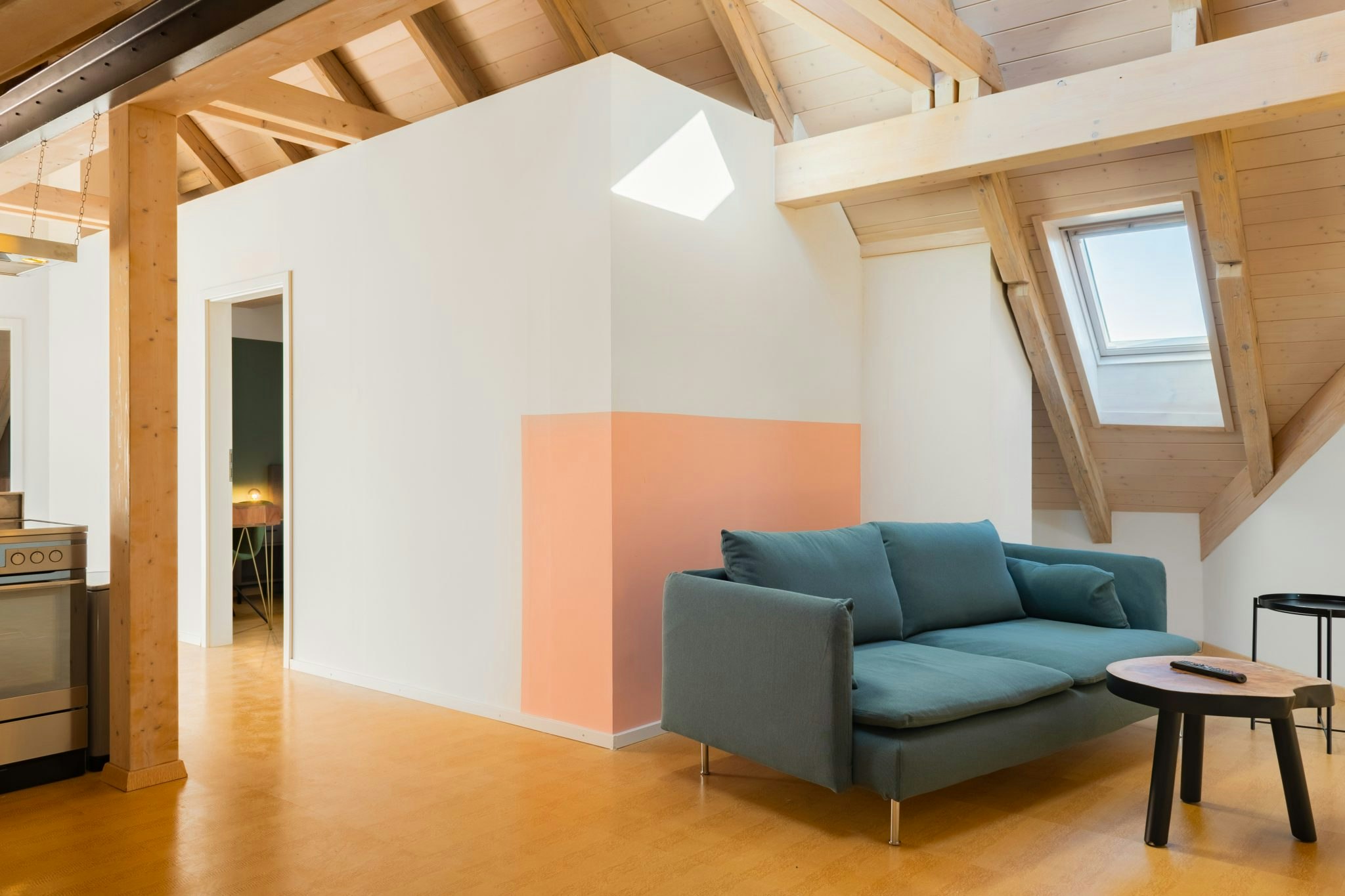 Community driving demand
Socialising in communal spaces was at the heart of the coliving model before the pandemic. But, will renters be comfortable sharing close quarters post-coronavirus?
"This question crossed our minds too," says Bahne. "But we found that people were longing for human connection during lockdown, and felt scared to be isolated. Our tenants couldn't wait for our communal spaces to reopen."
The thinking is, if a second wave hits, we'd rather be together than

alone.
In the last few weeks, Quarters has had requests from groups of single friends that want to live together. "The thinking is, if a second wave hits, we'd rather be together than alone," adds Bahne.
Having observed tenants' hunger to reconnect after lockdown, coliving companies are assured that the community aspect of coliving will continue to draw in individuals post-Covid. Quarters and Homefully have made steps to comply with government rules on hygiene and social distancing — from ramping up cleaning efforts to controlling capacity in communal spaces — to ensure people can socialise safely.
Dewerpe says that the coliving companies that can adapt to changing consumer preferences are the ones that will stay afloat during the coming months. 
Quarters, says Bahne, plans to cater to a wider audience in the future, which will include young families, local Berlin residents and older age groups too. "The coronavirus showed us that the target group for coliving is anyone in a transition phase — and these people can be from all demographics," she explains.
Other coliving companies in Europe have been using this time to expand their offering. 
Reza Merchant, founder of UK-based coliving company The Collective, recently told Forbes that the need for connection will become even more important after this period of social isolation. As such, The Collective has introduced new initiatives, like tantric storytelling and live DJ sets, which centre around bringing people together — at a social distance, for now. 
Despite fears of an impending economic crash worldwide, Lustigman thinks that the coliving sector is poised for further growth.
"The great thing about coliving is that it's a forward-thinking product; it doesn't just consider occupiers today, but the next generation too," he says. 
"If operators and developers are focused on providing high-quality, shared living spaces, where tenants can live, work and maintain a fulfilling lifestyle under one roof, then demand will continue to rise."