2020 was going to be Badi's big year. After establishing their spare-room booking app in Madrid, Berlin, London and Paris, the Barcelona-headquartered startup announced it was opening up shop in New York and was beginning to generate revenue for the first time. Now, a coronavirus real estate slowdown has stopped Badi in its tracks.
Before Europe began locking down its citizens nation by nation, earlier this year Badi began charging booking fees and was forecasting more than €2.5m in revenue for 2020. Now, chief executive and founder Carlos Pierre says apartment viewings and bookings have completely dried up: "This situation is going to hit our revenue projections this month, we know that the next two months will be super low, but then we hope in June or July things will recover."
The outbreak has also put Badi's stateside expansion on hold, just as it got going.
"We don't hope to see New York growing in the next two months. Everything will be paused," says Pierre.
Badi is trying to respond to the Covid-19 outbreak positively, this week announcing that it would set aside 400 spare rooms in Barcelona for medical professionals arriving in the city. The region of Catalonia has become the second-worst affected region in Spain behind Madrid, and clinicians are arriving from around the country to help tackle the spread of the virus.
Many, many, many startups will close
And while Badi looks set to lose more than €200,000 for every month that bookings aren't happening, Pierre is aware how fortunate his startup is, having raised enough funds to provide runway for the next 16 to 18 months.
"Being lucky is important sometimes. For example, people who have raised money before this are in a good situation. Some of them want to raise money now, and that's going to be almost impossible," he says. "The venture capital markets will be hit hard — always when there's uncertainty everything stops on the investment side."
For now it's all about survival mode, and Pierre says that success is all about knowing where to direct the resources you have.
"Many, many, many startups are going to close. Many businesses are going to close. 100%. And it's going to be a matter of who can become most efficient fastest," he warns. "When the country has stopped then you decrease your marketing expenditure, by 90 to 100%. I think that's what many companies will need to do."
Sifted Newsletters
Sifted Newsletter
3x a week
We tell you what's happening across startup Europe — and why it matters.
Pierre also says that extra attention is going into customer care and support at Badi, as cancellations of bookings increase as more European cities get locked down. It's also trying to help people find their next roommates remotely, with a guide on virtual viewings and video introductions.
Opportunity
For Badi, and others lucky enough to have some runway, now is the time to invest time in product.
"Right now, what we are doing is focusing on all the things we can do, which is not focusing on user-base growth but focusing on conversion of product developments and new features," says Pierre.
And while he is certainly not delighting in the downturn of capital markets, Pierre is also aware that apps like Badi, which try to make life easier for renters, could have a big role to play as the coronavirus crisis develops.
"I think a potential financial crash was coming," he says. "The thing is that a global pandemic is making this a sure thing that's going to happen and this, of course, affects every single market, and definitely the real estate market. Usually what we see is that during and after financial crises there are more people renting than buying."
Communication
Like many founders, Pierre is struggling with the challenge of orchestrating a large team remotely.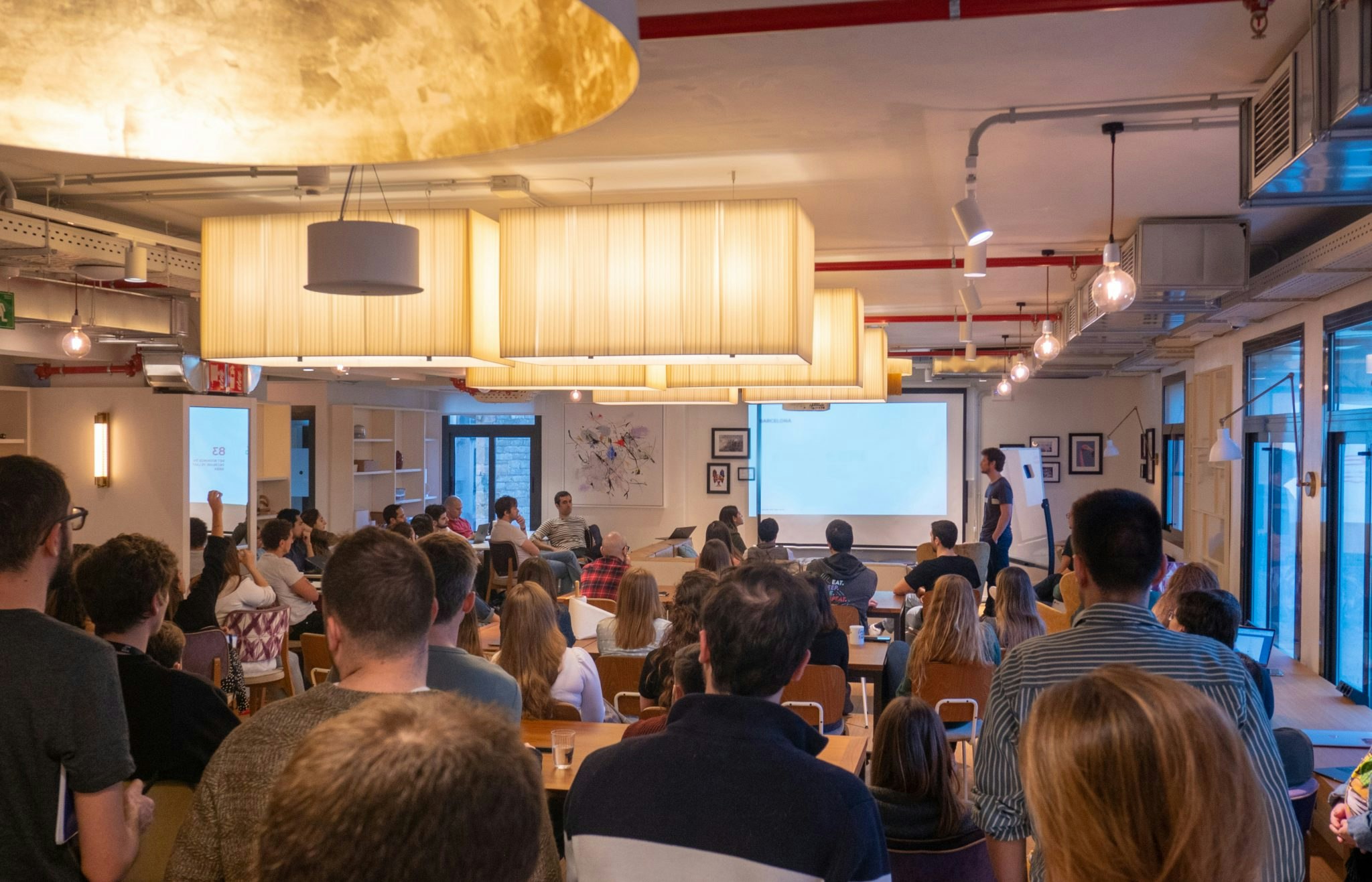 "I have always been pretty reticent to do a lot of work from home, but right now the entire company is doing that," he says. "It's difficult to align a company of more than 120 employees working from home."
In search of silver linings, however, Pierre is mindful that remote working could have its benefits. "I think it's also an opportunity to try and be more efficient. Meetings are being reduced by half or even more because you cannot go and talk to someone unless you have something super important to say," he says. 
He also says teammates are keeping each other sane and bonding over new Slack channels, sharing recipes, workout tips and (most importantly) the best memes.
A new model of city living?
One lesson that coronavirus has taught us is that social distancing is all the more challenging in today's world, as more and more people live in overcrowded cities. For Pierre, this is an inescapable fact that brings with it big questions about how we plan for the future of urban housing. He is, for instance, sceptical about the promised rise in bespoke "co-living" developments, believing that the answer lies with optimising the space that already exists.
"The current real estate infrastructure of any given city that is already there can be optimised for flat sharing," he says. "You just need to take a flat, have some decent and nice common areas, then a lot of people can live there."
"It's like seeing a car that can fit four people being driven around with just one person in it. This is pretty much the same, it's just a more efficient use of space and that's our thesis," Pierre adds.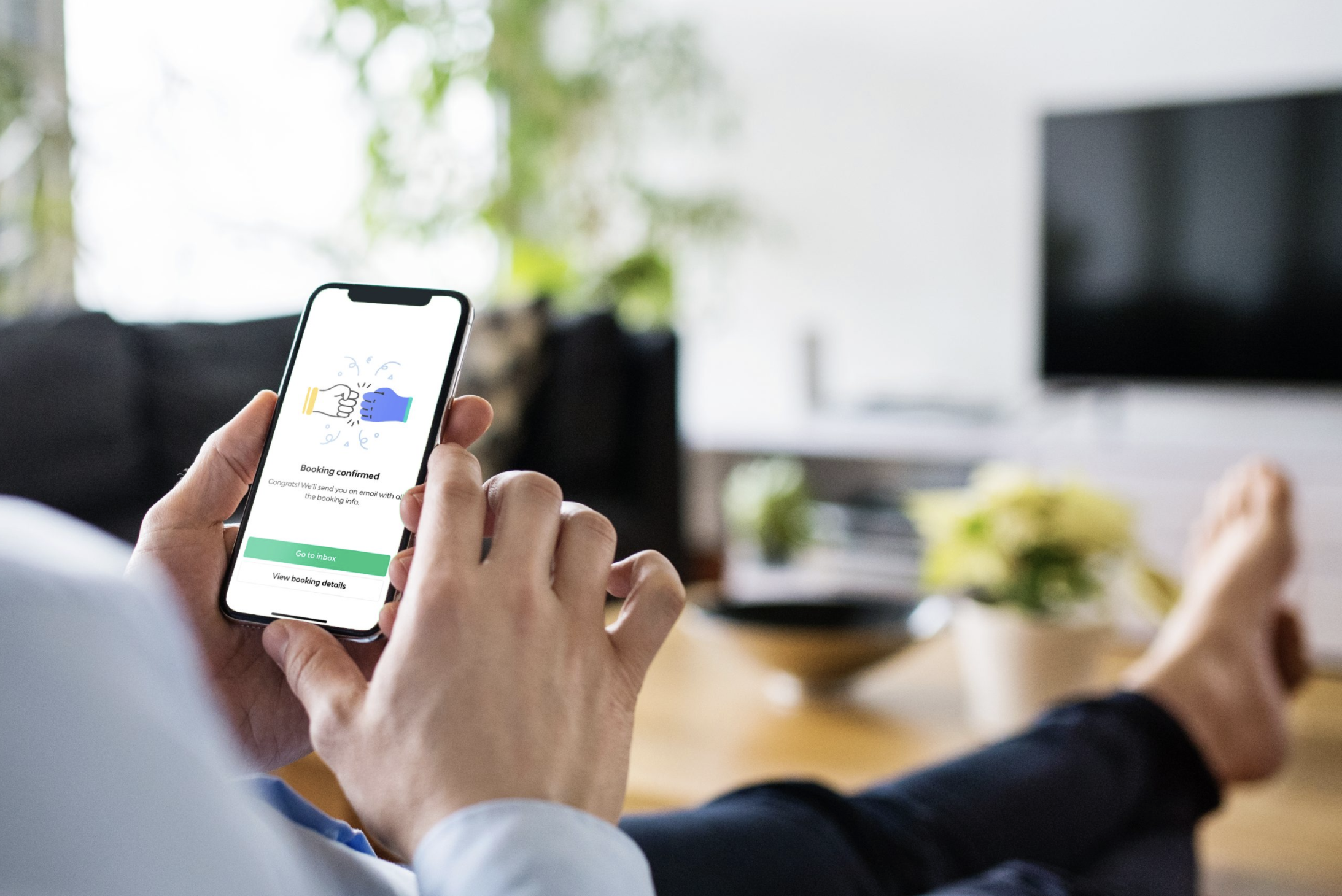 Badi differentiates itself from other spare room booking services by using artificial intelligence to match potential housemates based on interests and personality. They say this leads to more successful and harmonious tenancies, and more than 63,000 people have found their flatmates on Badi now, with 2m using the app in Europe.
So is Pierre hopeful that the coronavirus lockdown will prompt a surge in searches for new flatmates, as people grow sick of each other in confinement?
"Maybe," he laughs. "No one was prepared for a sudden global pandemic, either in the economic or social sense. Usually, when you use Badi you will find the right flatmates and that's also true doing a global pandemic, so let's see how it goes!"